Kevin Federline, 33, is a father for the fifth time, to daughter Jordan Kay-Fed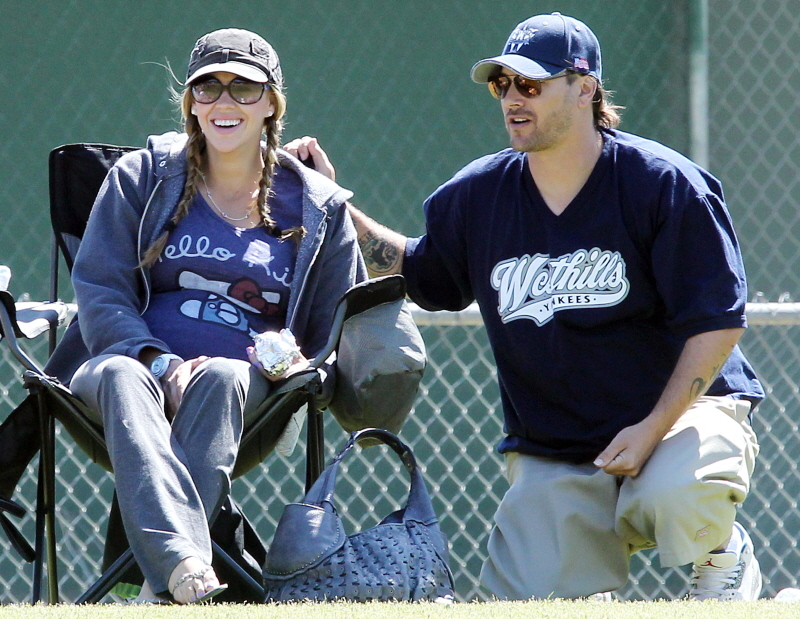 Much like Tina Fey, it felt like Victoria Prince was only pregnant for a few months. Victoria is Kevin Federline's girlfriend, and now she's his latest baby-mama. His third, I believe. That we know of. And Victoria just gave birth to 33-year-old K-Fed's FIFTH child, a little girl they've named Jordan Kay. Jordan Kay Federline? Jordan K-Fed? Ridiculous. I would have been okay with Jordan, but the addition of "Kay" for the middle name makes me think K-Fed is just promoting himself. So, he had two babies with Shar Jackson, two babies with Britney, and now Victoria gave birth to Kevin's second daughter, overall. I might need to do a diagram.
Kevin Federline's a dad — for the fifth time! Britney Spears' ex-hubby and his girlfriend, Victoria Prince, welcomed a baby girl Monday at 6:33 p.m., two sources confirm to Us Weekly. The 33-year-old and his girlfriend of two years, 28, named their new addition Jordan Kay.

In April, Federline explained the name choice to Us: "[Victoria] said that if we were going to have a little girl, she wanted to name her Jordan. And then, we actually thought that it was a boy, but we stuck with the name Jordan because, you know, it fits both ways."

Federline and Spears, 29, share sons Sean Preston, 5, and Jayden, 4, who were "super excited" about becoming big brothers, according to their dad. He and ex-girlfriend Shar Jackson also have a daughter Kori, 9, and son Kaleb, 7.

Does Federline plan on making an honest woman out of Prince, a volleyball player turned special-education teacher? "I do want to get married," he told Us. "But I will wait until I have the courage to propose."
[From Us Weekly]
I'm happy for Kevin, actually. Despite the fact that he doesn't really do anything, career-wise, I think he seems like a good father, and a stable, loving force in his children's lives. Plus, I'm in the midst of a wave of K-Fed nostalgia. He was one of the original "celebrities" (for our modern celebrity gossip age) who was famous for nothing, famous for simply being the "boyfriend/husband/ex-husband of" someone famous. He is the prototype for Kardashians, Gastineaus, Lohans, etc.
Anyway, congrats to Victoria and Kevin! Victoria seems like a nice woman too – I hope Britney isn't pulling out her hair over this.
PS… Here's a thought: Is K-Fed the American version of Jude Law? Both of them will get you pregnant just by looking at you.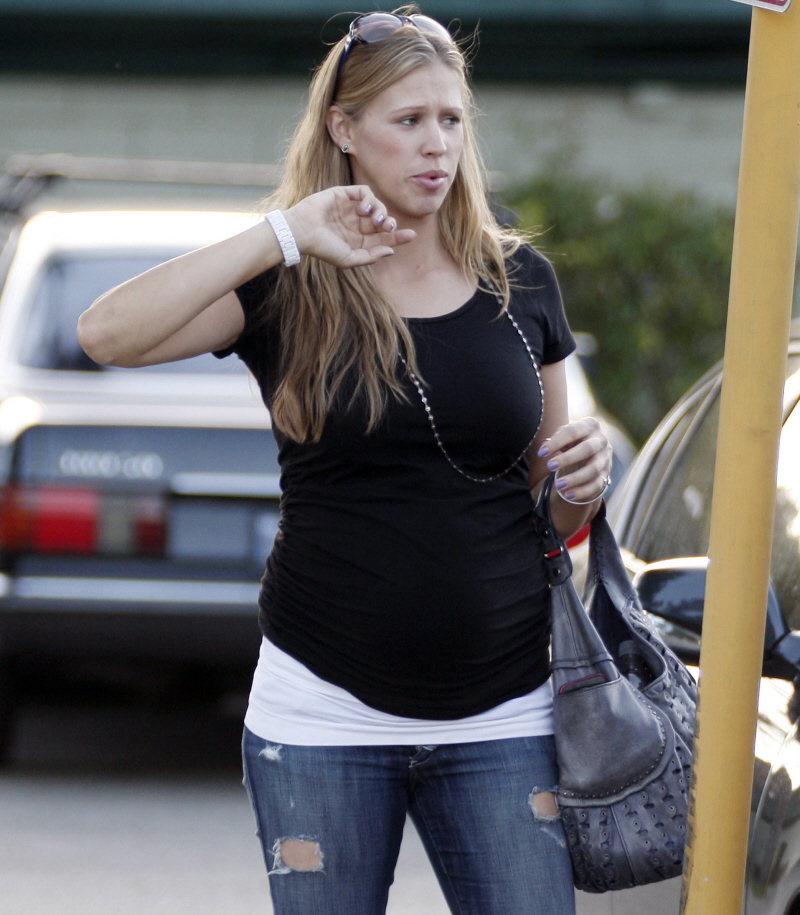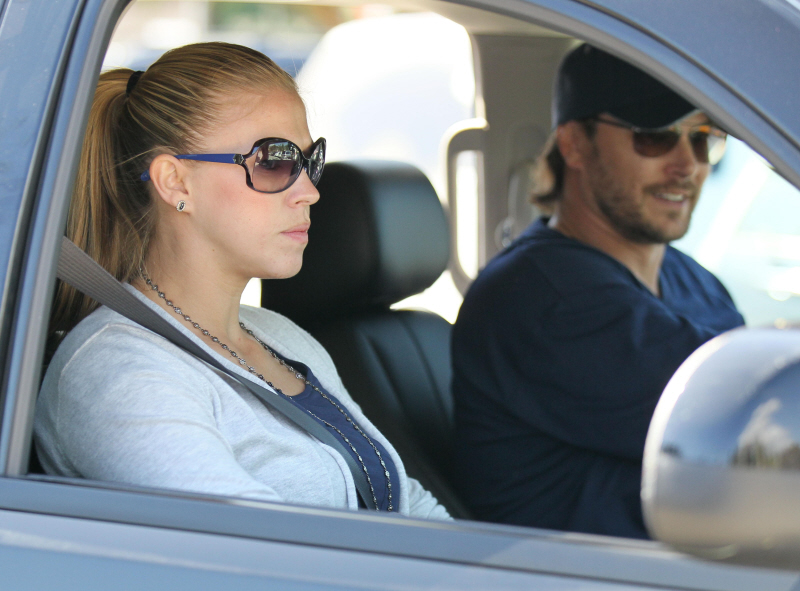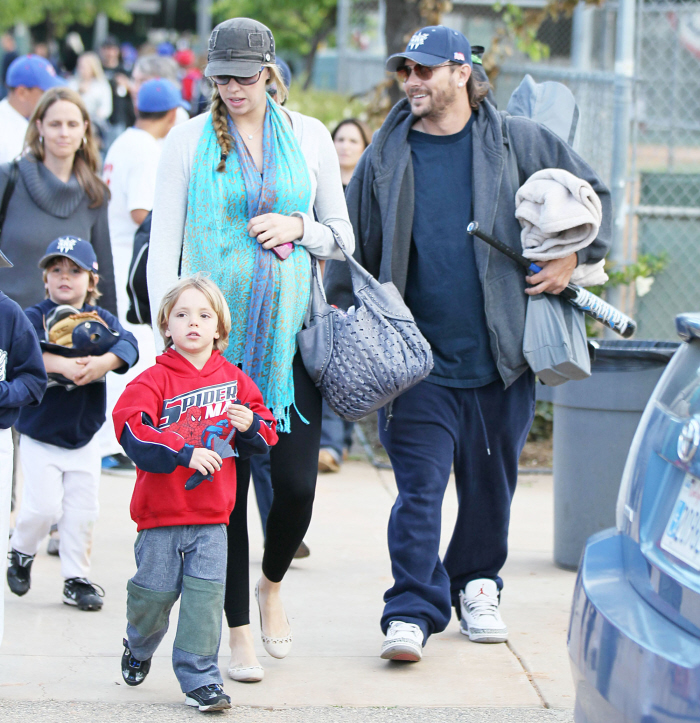 Photos courtesy of Fame.

Posted in
Babies
,
Births
,
Kevin Federline
,
Victoria Prince