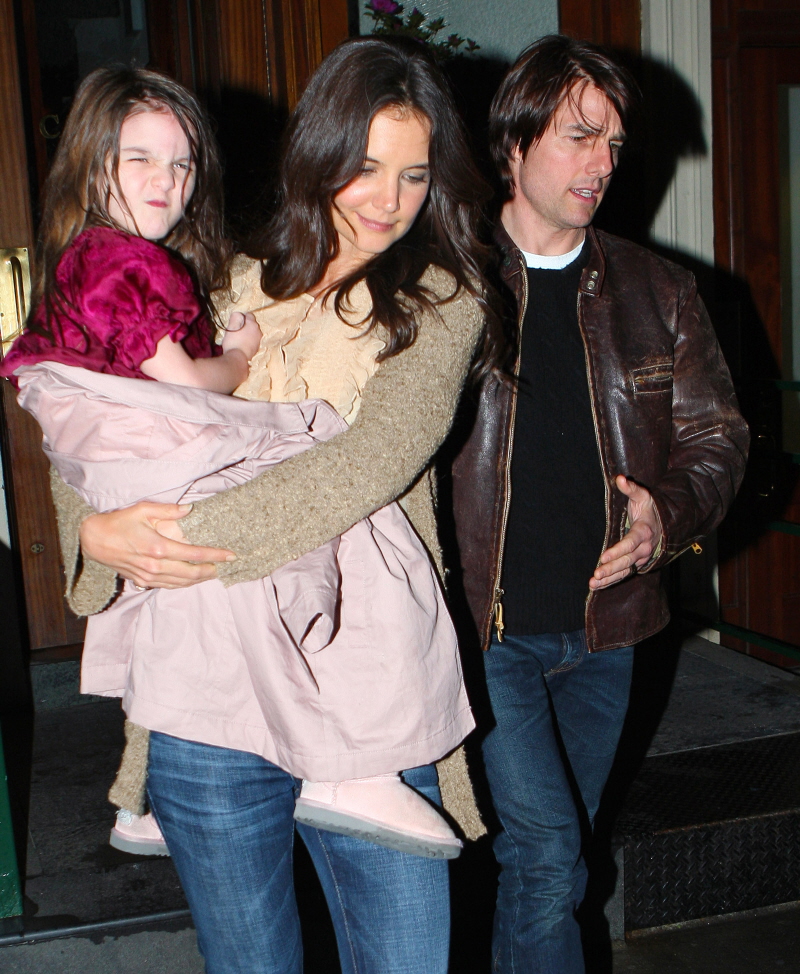 Throughout the years, the tabloids often try to guesstimate how much Tom Cruise and Katie Holmes spend on their daughter Suri. It's no secret that Suri quickly developed into a clotheshorse at a young age, and some have speculated wild figures for Suri's wardrobe thus far, saying it's probably around $3 million, just because Suri gets so many custom-made pieces. Compared with the alleged $1 million Tom and Katie are reportedly paying for Suri's education annually… well, I think ALL of those figures are probably very inflated. For her education…God knows, they might even just chuck some barley water and an iPad at her and hope that will suffice for her early education. But I'll buy that Suri's wardrobe is full of designer clothes. Katie loves to shop. She thinks she has excellent taste (she doesn't). And Katie is trying to ensure that Suri is a world-class shopper too. Thus, this story in Star Magazine/Hollywood Life:
We knew Suri Cruise loves shoes, but this is ridiculous! Star magazine is reporting that Suri, 5, has amassed an outrageous $150,000 shoe collection, and mom Katie Holmes does whatever it takes to ger little girl the designer pairs she wants.

"Suri is … a massive fan of Marc Jacobs and she's had several shoes custom-made, so if they didn't come with a heel, Katie had them redesigned for Suri," a source tells the mag. "She commissioned a pair of Louboutins for her a while back!"

The 5-year-old is so obsessed with heels, in fact, that she reportedly "cries if Katie reaches for anything but a little pair of sandals with some sort of heel."

"Suri's desire to wear heels, in some way she is trying to be like her mother," child psychiatrist Dr. Susan Abbott tells HollyBaby.com. "Most children try to emulate adults."

And child psychologist Dr. Lawrence Balter agrees, although he believes kids need restrictions when it comes to things like clothes and shoes — even if they are celebrity kids.

"Children often cry if they do not get what they want, but parents need to explain why certain things might be necessary and others might not be," he explains to HollyBaby.com. "It sounds like she is a miniature Imelda Marcos."
[From Hollywood Life]
Did anyone else laugh at "It sounds like she is a miniature Imelda Marcos"? Suri should totally have an Imelda beehive! She would look adorable. Anyway, back to Suri's high heels. Yeah, I'm sure this is exactly how Tom Cruise explained all of the "commissioned Louboutins" bills that were coming in. Tom told Katie, "Um… they were for Suri, I SWEAR." But if Suri loves her heels and we're going with this whole "learned behavior" psychology… then both parents are to blame. Katie's to blame for being a zonked-out robot whose only joy is spending her husband's money, and Tom is to blame because the bitch loves his lifts and he won't leave home without them. Suri learned it from watching BOTH of her parents.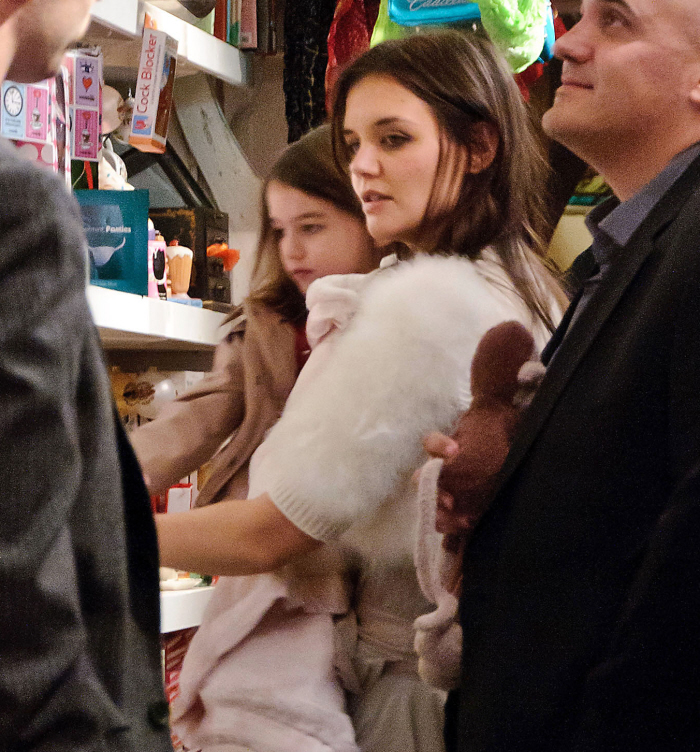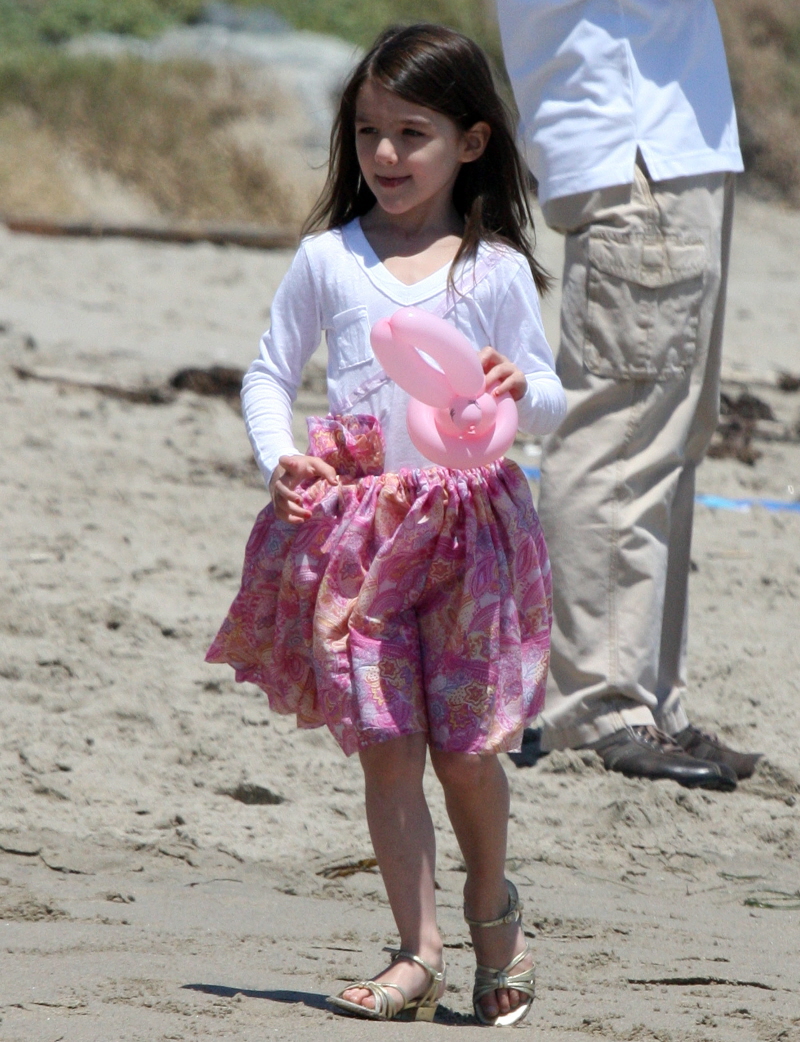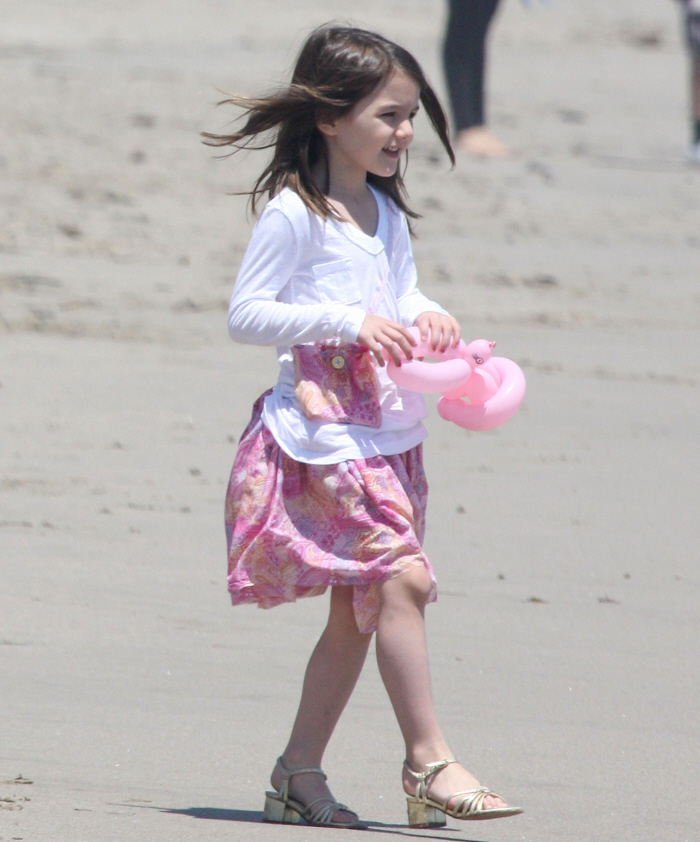 Photos courtesy of Fame & WENN.