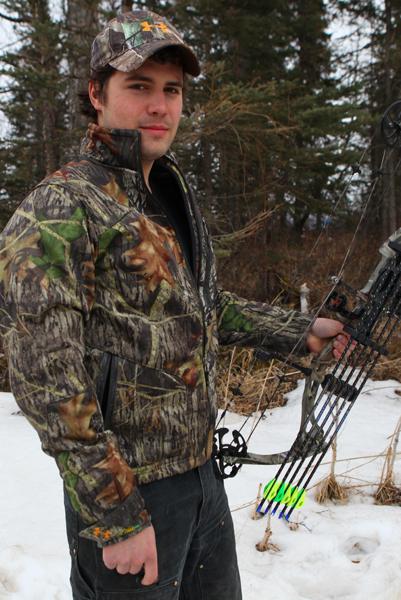 Imagine my surprise (or mild amusement really) when I found an ad for Levi Johnston's new book on one of our favorite sites, D-Listed. That's the first time I've heard that the book Levi has threatened to release for months is actually out. Levi's new memoir Deer in The Headlights: My Life in Sarah Palin's Crosshairs has been published by Simon & Schuster. Judging from the passages I skimmed, the book is highly readable, interesting and relatable. They got Levi an incredibly competent ghost writer who makes him sound both coherent and self aware to a degree that is in no way supported by the dull, halting interviews he's given to date. Levi is a high school dropout who posed for Playgirl and at one point wanted to run for mayor of his Alaska town. In an interview on "The View" announcing his candidacy (which never materialized), he was incapable of reciting a single reason why anyone should vote him. So it's laughable to imagine Levi writing this book in any fashion since it actually flows well and describes things simply and vividly. Here's an example in which he talks about his family. Levi's love of hunting and the outdoors is a common theme throughout:
My male relatives… were ballsy, somewhat crazy, and still are. Not in a Deliverance kind of way though. They wouldn't think twice about running a wild river in a canoe, catching air on a snow machine, jumping four-wheelers, or flying off hilltops 120 feet downslope. Those same men had unending patience as they taught us boys what we needed to know to be out there, on our own and safe…

I know who I am from hunting. It's my identity – a world and an activity I know as well as anyone. Better. It's a place where I can survive.

Kodiak brown-bear country is different from the heavily treed home of black bears need Wasilla. Kodiak land is mushy, swampy in the valleys, with adler that has been stunted by the wind, the cold and the fog. The saplings are ten, twelved feet high. Sometimes you see the tops of these thickets trembling as a bear pushes through, on the move. You guess the direction and cut that bear off or you'll lose it.
A snow machine? Is that what they're calling snowmobiles now? (It seems to be the case as they're called snow machines consistently.) The passages in this book are evocative and interesting. I actually enjoyed reading some of this because it described nature and hunting in a way that changed my perspective. Levi had some incredible stories to tell, like when he nearly got sucked into a whirlpool when he was canoeing with his uncle. They had to wade through ice cold water for hours at night before they made it the ten miles back to camp.
As for what people are really interested in, The Palins, Levi didn't say much that we haven't already heard from him, but he did say it in a convincing way. He described a home life in which mom Sarah was in her own world, separate from her husband and the kids. Her husband Todd did his own thing, hanging out in his man cave and sleeping on the couch at night. Here's the part where Levi describes that:
Claims Sarah and Todd were estranged, Sarah ignored her kids
The first time I went snow machining with [Todd], he surprised me. At home he is like a shadow. Always in the garage, doing something. Away from home, Todd was a totally different guy. He opened up and we had fun together. Todd and I got home one night and he walked back to his house, past Sarah, who was on her way to her bedroom with her typical dinner, a Diet Coke and chips. They didn't say a word to each other, yet Todd's face darkened. He went back to his usual grumpy self and headed for his hidey-hole, the garage, where he could be alone…

For the most part, Sarah was as distant as Todd. She gave out hugs and handshakes to the public, but in private, she didn't reach out to her kids. If she was in one of her hyperjoyful moods, they she might grab one of them as they went by. Otherwise, she left them alone.

If they wanted something, she'd give in, always. It wasn't important to her to get her own way about uninmportant stuff – things she wasn't all that interested in.

Most days, by the time Bristol and Willow got home, Sarah was out of sight. She'd be in her first-floor, cavernlike bedroom with its big walk-in closet – that might have been a huge master bedroom, but it was all hers, not Todd's, although he kept his clothes in there. He spent his time in his workshop in the garage, with overnights in the living room. Still dressed…

I was spending more time with her family than she did…

I never – I mean never – saw Sarah and Todd touch or kiss, other than for a photo op. They barely even talked to each other.
Levi (his ghost writer) was really sweet and gushing when he described how he fell in love with Bristol and spent time with her dreaming about their futures. He didn't try to nullify their past at all. At this point I just started skimming looking for the good parts, and I found a few but there are probably more.
On how Levi and Bristol told Bristol's parents about Bristol's pregnancy
Todd, who had been watching Sarah first, and then me, was in that place where some quiet men go. Look out.

Do you think I'm going to support Bristol and your baby? His voice was loud. Suddenly he wasn't so quiet after all.

Well, no.

You need to quit school, get a job.

Sarah picked up. You guys are going to have to get married.

Maybe. After we graduate, I was thinking. Had been thinking.

This was the only time she mentioned marriage – until, that is, the McCain team would make it an issue.

Sarah Palin lied when she said she told Bristol she had a choice to abort
There was no talk of abortion. Sarah would later say that she told Bristol it was her choice and her daughter made the right one… That's total fiction, although Sarah might be deluding herself or just doesn't know the truth. Bristol got pregnant on purpose. She had finally come clean, admitted to me that she hadn't been taking her birth control pills. We were having a baby, end of story.
Levi's ghost writer calls Sarah out a few more times in the book. He mentions that Sarah called her baby Trigg retarded in a joking way (we've heard that before), that she lied when she claimed that he purposefully wasn't there for the birth of his son, Tripp (he made it there as soon as possible), and that she got livid when he tried to tell her that there wasn't any difference between questioning Obama's birthplace and people questioning whether Trigg was actually her son. Levi calls out Bristol, too, for fibbing to the press about her plastic surgery. He does it from his perspective without directly calling her a liar.
On Bristol's plastic surgery (prior to her new face)
During the time we were together, before she was pregnant, Bristol had had her double chin reduced… Then she decided she needed to get her breasts reduced.

On Bristol's new face not being necessary
Bristol has had more cosmetic surgery; she showed off her changed features a week before my twenty-first birthday. She told the media about the braces she used to wear. I remember those endless orthodontist's appointments. I never knew it wasn't all taken care of – the alignment issue she pointed out as the reason for her reshaped jaw. I did know she had continued to complain after the lipo about the remaining roundness of her cheeks…
There's a lot in there about the custody battle for Tripp, about how Sarah and Bristol tried to keep Levi from his son and tried to block his visitation at every turn. Here's another segment I'd like to share, about how Sarah was a big flirt. I doubt she was into Levi though.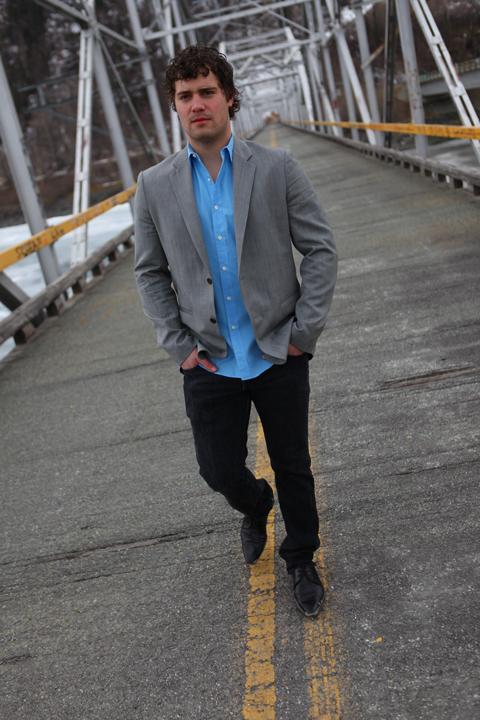 Sarah Palin regularly flirted with other women's husbands
All along my female friends had been trying to convince me that Sarah had had a cougar crush on me and was jealous of Bristol once we had a child together…

It's a classic situation, my female friends told me, while their menfolk rolled around on the floor cracking up.

What did come to mind was how Sarah behaved with men her own age. I remember her standing next to my dad in the stands in the hockey rink in Fairbanks, rubbing the back of his neck. He wasn't the only guy she was flirty with. I thought my mother would have a stroke. What could she say? Get your paws off my property?

Sarah could care less as she linked arms with another father and walked away. It was her mojo, her strength. Her sexuality. It was pretty powerful.
There's more I'd love to repeat, and I'll include some bullet points below.
Levi and Bristol made $300,000 for that US Weekly cover story announcing that they were back together. Sarah Palin's lawyer brokered the deal and made Levi's take just 25% while Bristol got 75%.
Levi admits hooking up with that chick who was pregnant with what the Enquirer claimed could be his baby. He said he only slept with her once in January 2010 when he was broken up with Bristol and that he'd used protection. It was the catalyst for his second breakup with Bristol, including a false tabloid story that he was going to shoot a porno.

In the epilogue, Levi responds to Bristol's claim that she was blackout drunk on wine coolers when she lost her virginity to him.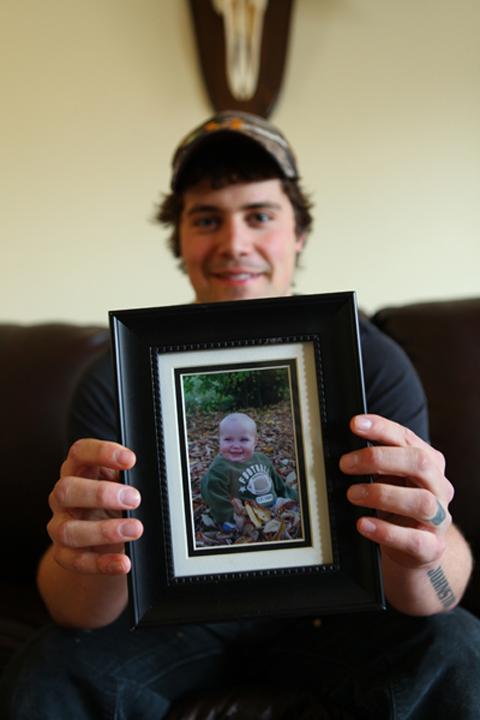 Bristol's story about losing her virginity was fabricated
If that's how Bristol lost her virginity, I wasn't there. I never asked her when she did; that was her business.

She needed to explain away how this good Christian girl went astray – it's the first thing in her book – so she can make money as an abstinence spokesperson. Knowing now how her mother operates, and knowing what her daughter has learned at her mother's knee, I think Bristol truly believes this is what happened.

We did camp with friends, well after she and I had forged a physical relationship in the spring of 2006. There was one afternoon when Bristol was running around, trying to line up alcohol for the night. I told her to forget it. She would lose her judgment when she drank. I mentioned how one time when she was pregnant she asked for a wine cooler; I wouldn't let her do that. I don't know what else to say here. It's tough to talk about an event imagined in someone else's mind.

This is what the Palins so – seize the high ground and put others in a position where they have to respond when there's no way to do that…

Bristol, like Mommy Sarah, blends events, locations and truths to form her own carefully crafted reality much like Sarah Palin's Alaska and Sarah's own take on Paul Revere. The only difference between mother and daughter's spoon-fed moments is that Sarah's are delivered with a wink.
I went away from this book with a lot more respect for Levi. Maybe that should be reserved for the ghost writers who wrote this, whom Levi did name in the acknowledgments section as James and Lois Cowan. "Levi" writes, "I wanted them identified as my coauthors. They felt one name should be on the jacket." It was a solid memoir. Contrast that with these ridiculous publicity photos of Levi and you can imagine why this book has hardly received any promotion. Jesse James should have hired some good ghost writers like this to make him sound likable.