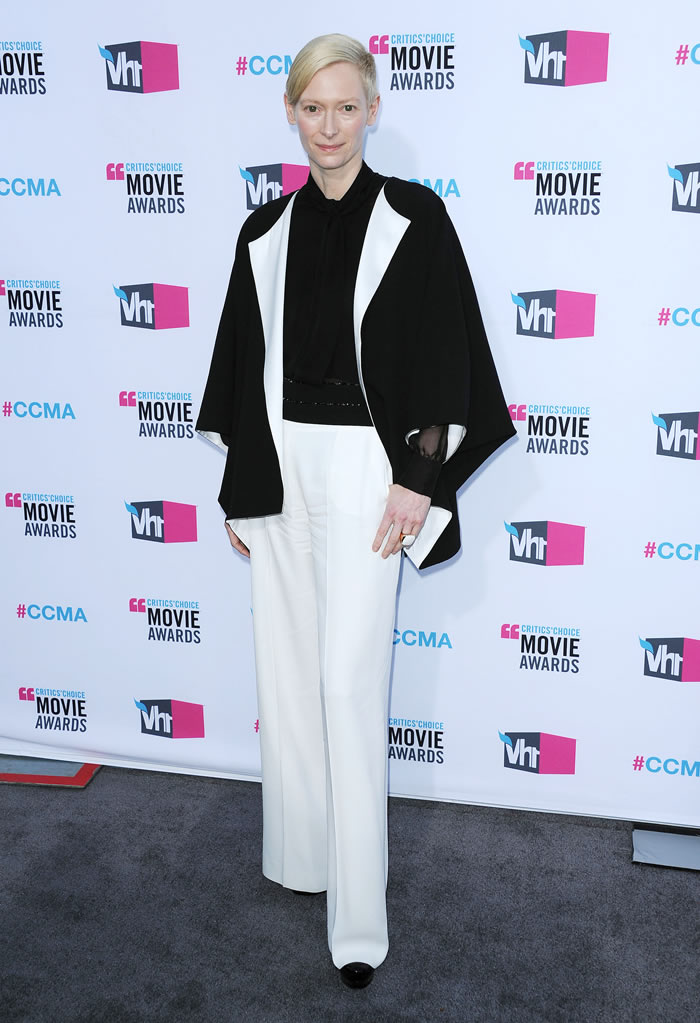 Tilda Swinton did her did her hair and makeup earlier this week for the NBR Awards, and while she looked lovely, she'd had enough of that muss and fuss, thank you very much. So Tilda (who was nominated for Best Actress in We Need To Talk About Kevin) decided to go back to her androgynous roots for the Critics Choice Awards. As such, she donned a Yves Saint Laurent three-piecer in black and white, which has the look of a tuxedo but the flow of a typical Tilda outfit. She also chose YSL platform heels to match and accessorized with a Pomellato opal ring and very little makeup. This outfit is classic Tilda, and I love it.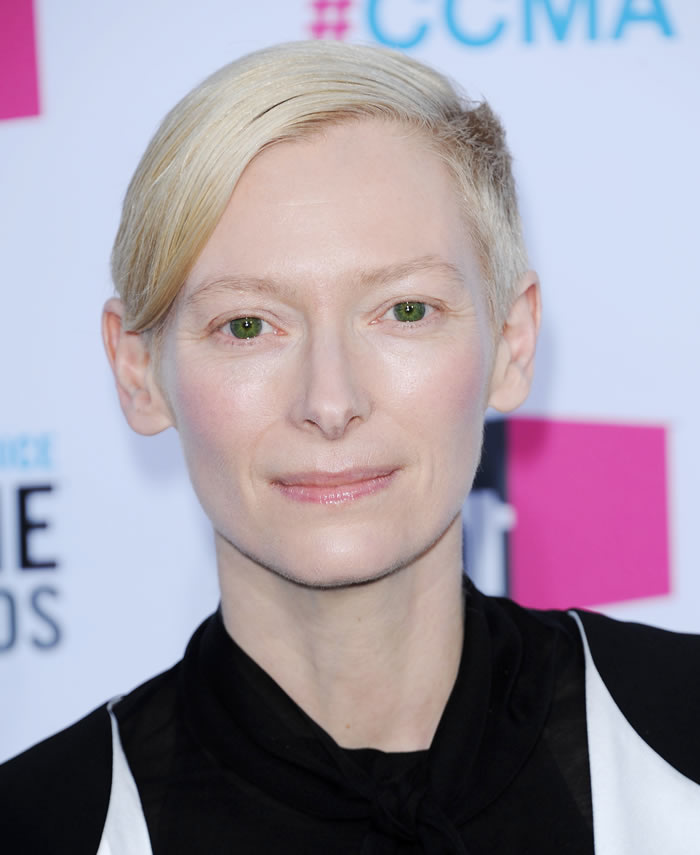 Jessica Chastain (nominated for Best Supporting Actress in The Help) seriously overdid the carnation pink on the red carpet last night. This was a Balenciaga column dress that looked like a too-sweet version of an Angelina sack dress. Further, it's waaay too pink, which isn't necessarily a bad thing with redheads, but this is just too much, especially when coupled with a bit of a Croydon facelift hairstyle. The blue sapphire earrings seemed really "off" too. Obviously, the actress who favors busted gift wrap is in dire need of a new stylist.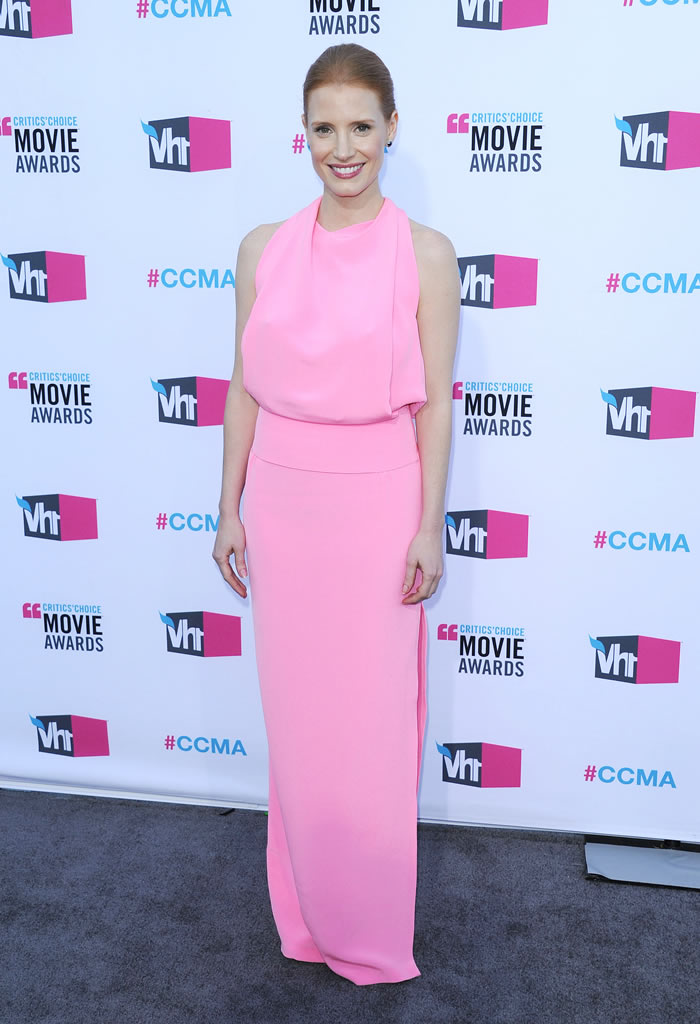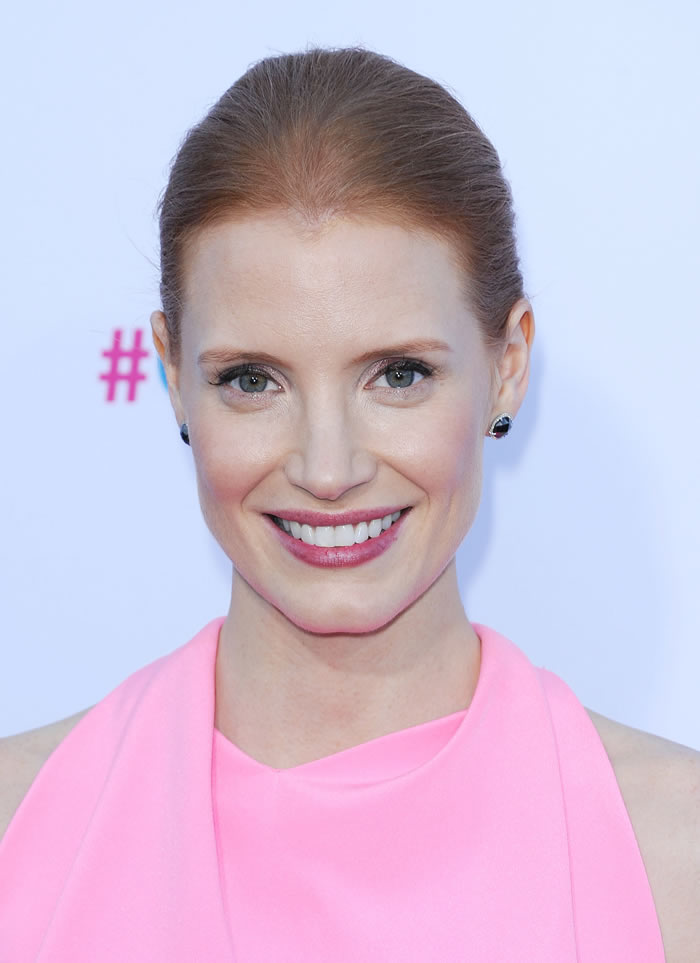 Looking at Jessica's outfit was fairly painful, so I'm relieved to move on to Berenice Bejo, a.k.a., "The Chick from The Artist," who was nominated for Best Supporting Actress as well. She went for a flapper look with a short, beaded blue Elle Saab dress and a (mostly) matching Edie Parker clutch along with Jimmy Choo sandals. The v-neck works for her and the slightly messy hair compliments the polished makeup. Most of all, those earrings just slay me. Berenice was one of the best dressed last night, which made for a stunning awards show-oriented, red carpet debut in America. She might not win the acting awards this season, but she's going great in the fashion race.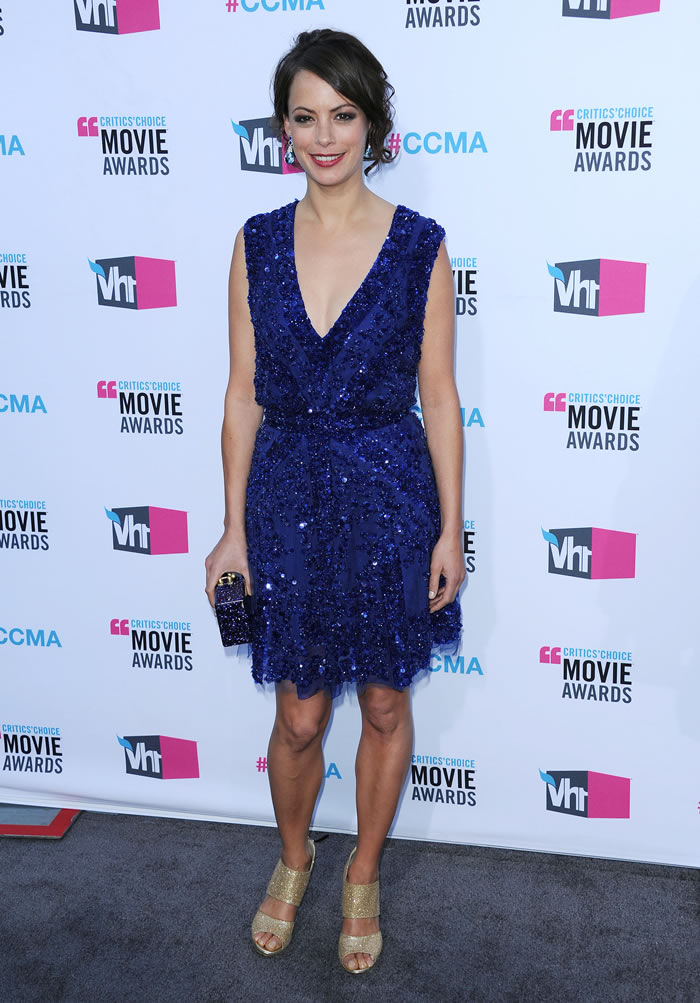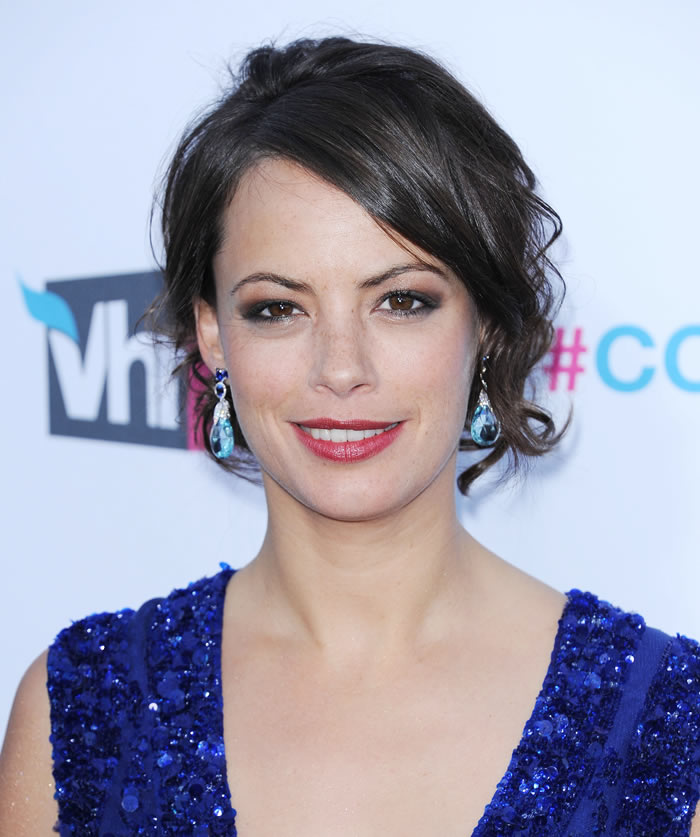 Photos courtesy of Fame/Flynet