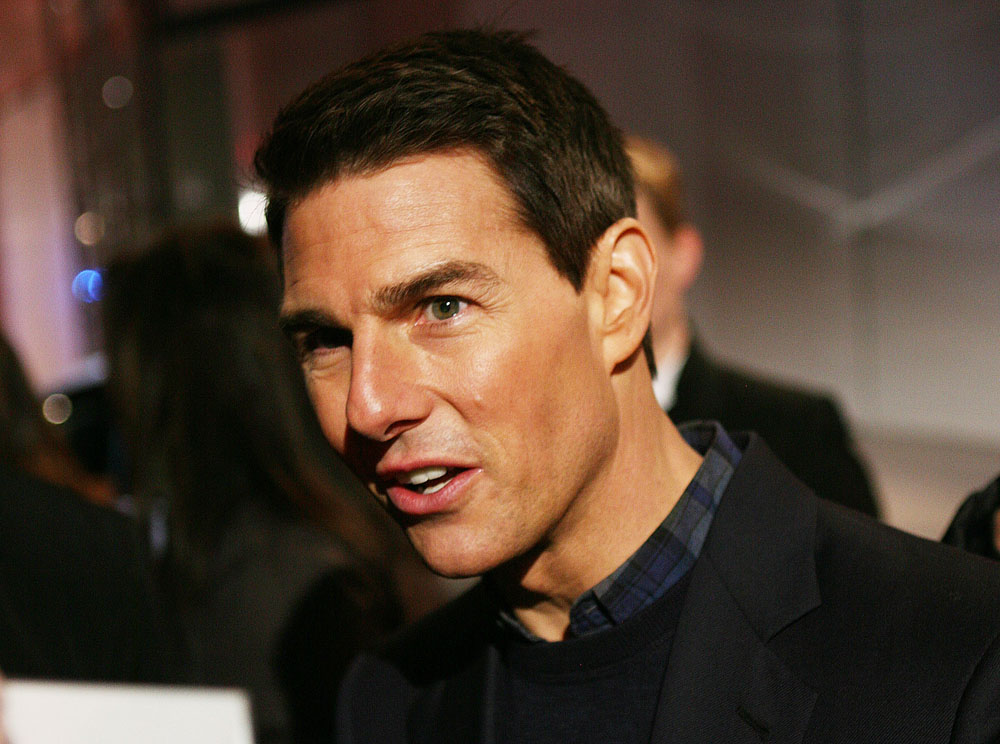 Several of you emailed this story to us as a tip on Friday and we're sorry for not getting to it until now. I'm overseas for the summer and with the time difference I didn't hear about this story until after 5pm. (Do you work after 5 on Friday? I try to avoid it at all costs.) More than that, though, I wanted to take the time to look over our history here both with comment reports that may have come from Cos and with commenters that are obvious plants from Scientology. We have a few very clear-cut examples where they've commented, and a few obvious examples where they've reported comments as abuse. I'll include some of those below. There are of course examples where Cos people seemed to be trolling the comments, and you've pointed it out in the threads. I've gone over several commenters' history with us, and if they're plants it's hard to tell. The jury is out with some of them, although I wouldn't doubt that they're getting more sophisticated.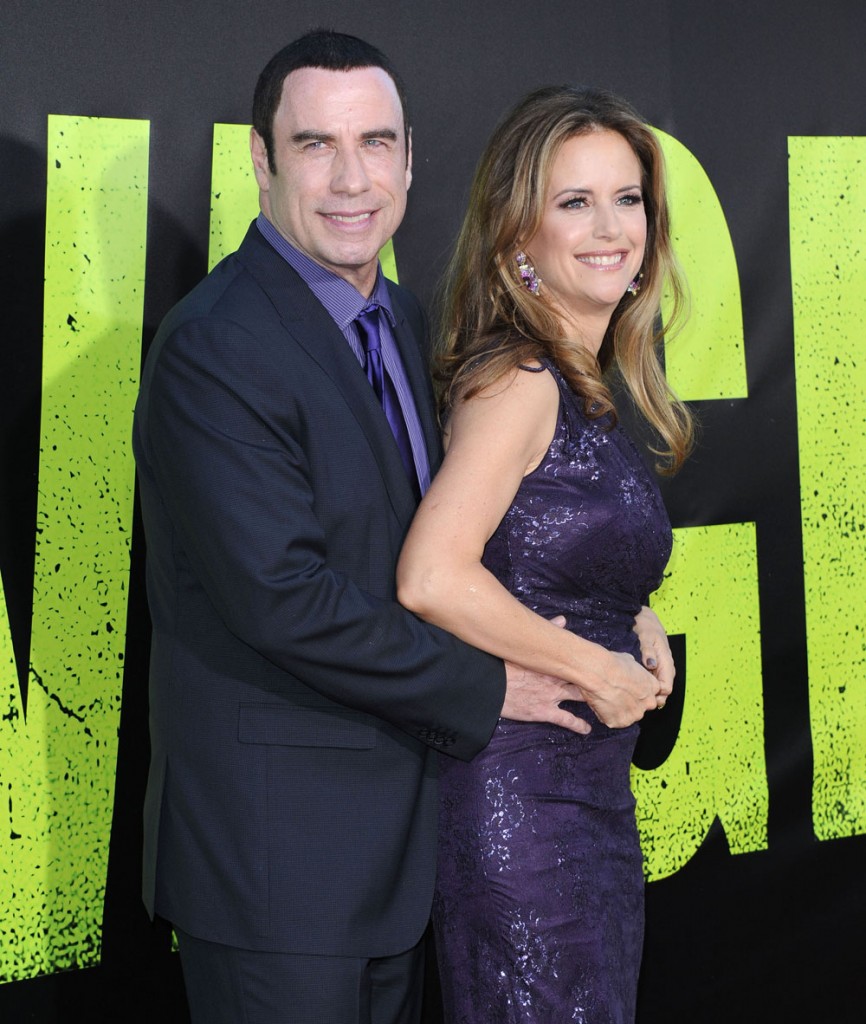 It's worth noting that Scientologists have been monitoring the site since before the latest news about the TomKat divorce. Around mid February, people starting reporting mildly critical comments against Tom Cruise as abuse. (Someone reported these two comments making fun of Cruise's height, writing that they were "crude.") This was before the scandals broke about John Travolta, but after the Enquirer had run stories about Travolta's behavior. So they've been paying attention and trying to monitor Internet chatter. We know that Scientologists have worked to have critical sites shut down, that they've had YouTube accounts closed that dared criticize the cult, and they've tried to stalk people who dared speak out against them. The criticism is getting too big for them now, and they're now desperately trying to ask their members to report comments on blogs that reflect negatively on them. How lame. Here's the story, from high-ranking defector Mark Rathbun's blog:
The following is a write up posted by an Office of Special Affairs (dirty tricks and propaganda arm of Scientology Inc.) operative on how to counter free speech on the internet. It is posted currently with specific reference to those commenting on the break up of Tom Cruise and Katies Holmes and Scientology Inc's role in the affair. The recipient Ray McKay is a well-known OSA operative. "Razzline members" refers to members of a corporate Scientologist on line collective. When will David Miscavige (supreme leader of corporate Scientology and Tom Cruise's best man) ever learn that attempts to suppress communication and expression only make more news than the news he attempts to censor?

From: Daniele Lattanzi
Sent: Thursday, July 05, 2012 1:53 AM
To: Ray McKay
Subject: RE: Simple hatting on how to fight back on the internet and Stand Up For Your Religion

Dear Razz Line members,

I am not a big fan of media, but you may have glanced the news of the split between TC and Holmes and all the speculations around. While this is a personal matter, when people start to bring our religion into the middle and a bunch of uninformed people start to spread false datum, rumors and defame our religion it became a matter that does affect my Dynamics and I believe that affects yours as well.

Well, I am not somebody that I am going to simply stand and watch a bunch of uninformed people putting my religion under the carpet. So here is a simple hatting on how you can causative fight back and at the same time stand up and defend our religion on the internet.

Microsoft or Google or any of these big online company require that each person when create an account with them follow a Code of Conduct when they are on the internet. If there are abuse of such Code of Conduct, those website do actually invite you to report the matter to the Moderator — in other word, write the matter to Ethics.

These is where things can be turn around!

Here is a simple example on how to fight back abuse of the Code of Conduct that is happening within the Microsoft (MSN) website:

1. One of the Code of Conduct that Microsoft impose is to not "threatens, defames, degrades… an individual or group of individuals for any reason; including on the basis of age, gender, disability, ethnicity, sexual orientation, race, religion; or incites or encourages anyone else to do so.."

So is you go to MSN Now – What's Trending? you will see different articles about TC and Holmes split. The articles then ask for comment…. (Note: if the article does not show up anymore on the first page, go to the search bar and type 'Tom Cruise Divorce'… or a similar search. You want to go where the comment section is)

On each comment if you place your mouse over it,it show up on the bottom right a tag that say 'REPORT'.

2. Click the "Report" Tag and a small window show up. Click the tab "Send Note to Moderator"

3. Once you do that a new window show up and you can send a text of 100 character. You can write something like 'Violate Your Code of
Conduct'. "defames or degrades a group for any reason including on the basis of religion."

The above exact comment it fit.

4. Read the comment from people and pick the ones that fit the violation of the Code of Conduct.

5. Report the Violation!! That's it!! You are done.

6. Now rinse and repeat the same process from step 2 to 5..

Once you got the hang of it it get pretty fast and in one hour you can report of lots of these nonsense comment!

If is only one person (me) reporting these issues, the Moderator at Microsoft will not take the comment off. if you start to have 10 or 20 people reporting it, they are going to take this down.

LRH give an exact quote on the Price of Freedom that you find on Tape 1 – Transcript page 32 – The Genus of Dianetics and Scientology – ANATOMY OF THE HUMAN MIND CONGRESS. The same quote appear also in the Tech Dictionary under the Price of Freedom.

Ok – there you have it!! This simple hatting is something that you can use now for this or similar situations that may happen in the future.

Over to you!
Best
Daniel
[From Mark Rathbun's blog]
I googled "what is hatting Scientology," and it's "the training given to a person so that he or she can successfully perform the functions and produce the products of a specific job, duty or activity." So this person is claiming she's "hatting"/training followers by telling them how to report comments. Whatever.
As promised, here are the obvious comments from Scientologists as well as some comment reports. You know, there haven't been that many. High end estimates put the number of current Scientologists at 50,000 worldwide. It's not like they can control the whole Internet, although you know they've tried.
Comment from Bob, first time commenting
On post: Kelly Preston & John Travolta are in "Scientology marriage counseling" (note: this comment has been deleted)
Submitted on 2012/06/29 at 10:46 am
It's amazing how easily people are deceived by these gossip blogs. If you people would have seen the video of this same red carpet event,you'd realize that you've been had. There is nothing awkward about the kissing. A matter of fact,the paps asked John to kiss Kelly numerous times.You can get photos to match any bullshit story you want,with today's fast cameras. Gossip rags and blogs have had a grudge against John for years.They'd do anything to smear his name.Any logic thinking person can see this.

Comment from Vern, first time commenting, in reply to "Bob," shown above
On post: Kelly Preston & John Travolta are in "Scientology marriage counseling" (note: this comment has been deleted)
Submitted on 2012/07/01 at 1:40 am | In reply to Bob.
So, if this information posted above about this site is true, then how does the site, itself, get away with writing such trash and bigoted BS? Where is this so-called friendly and welcoming atmosphere? Where is their own banning of their own foolish bigotry in allowing this trash to be printed? There is nothing lighthearted at all about this article. It is snide, offensive and extremely slanted in that the author pretends to know about things obviously never understood at all, yet chooses to talk of them in the most derogatory manner.

"Celebitchy aims to be a friendly, welcoming site where people can discuss entertainment stories and current events in a lighthearted, safe environment without fear of harassment, excessive negativity, or bullying. Different opinions, backgrounds, ages, and nationalities are welcome here – hatred and bigotry are not.'

How about following your own rules of conduct in what you write? Bigotry includes religious bigotry, too!

'If you make racist or bigoted remarks, comment under multiple names, or wish death on anyone you will be banned.'
I know "Vern" is a Scientologist, because the "religious bigotry" angle is one the Cos pulls every time.
In terms of the comment reports, as solicited by that poorly-written email, we received a couple after this e-mail went out. Someone sent in abuse reports on these two comments mocking Cruise for his height and making fun of Scientology. They only wrote that the Scientology comment was "abusive." One came in on July 5th and another yesterday, July 8th.
That's all I could find that were obvious, although I believe there are more. It's actually kind of pathetic when you think about it. I used to be scared of Scientology, considering how their most vocal protesters and enemies have met some very suspicious and questionable deaths, usually by unlikely "suicide." The tide has turned, and it's Scientology that's running scared. It's about time. There's still plenty of work to be done though. The things we've heard about abuse and torture within the church have been chilling and I doubt they've stopped just because they're under the microscope.
Update: we need your help blocking Scientology ads
Our ads are generated by Google Adsense, which creates them based on keywords. We've blocked many URLs from Scientology, but some are still slipping through. They keep creating new sites, the latest are defaming their detractors, and creating Adsense ads for them. If you see a Scientology ad on the site, please e-mail us at info@celebitchy.com with the exact URL. We can only block the ad based on the site name/URL. We already know about WhoisMarcHeadley.com and we've blocked that ridiculous and transparent site. It may take some time for the block to take effect though.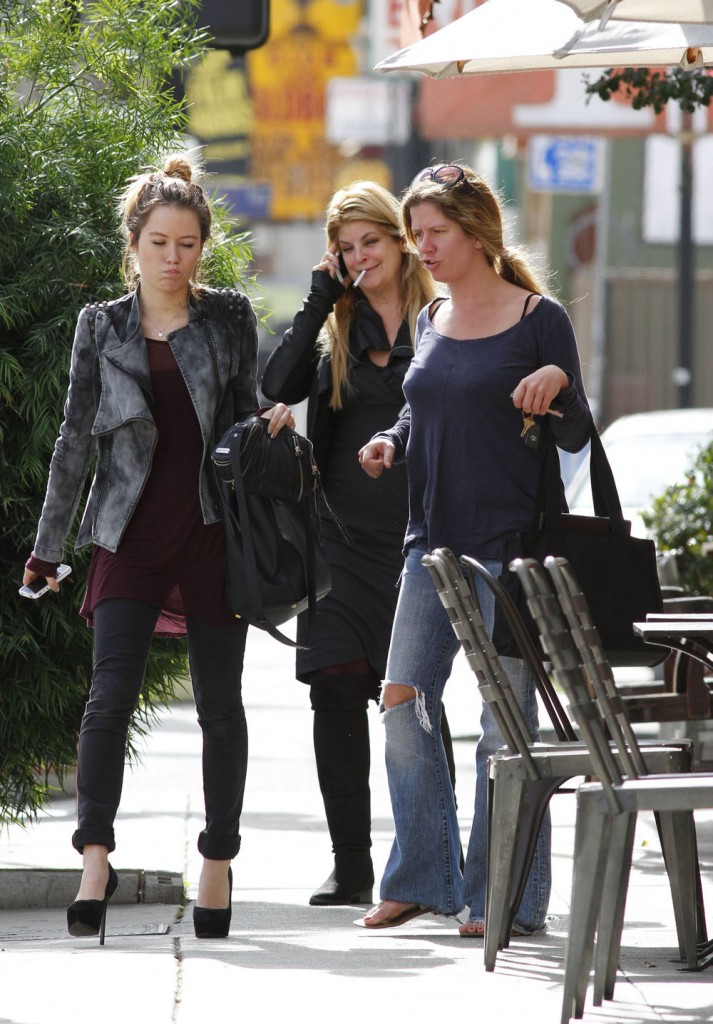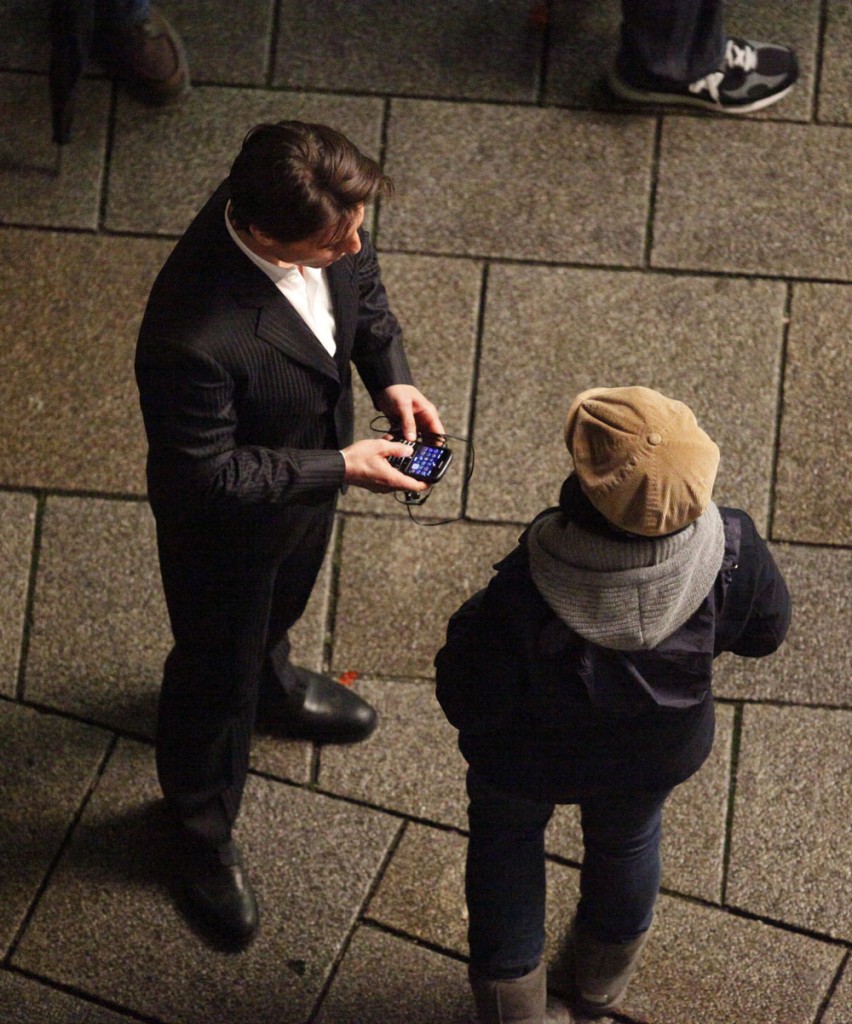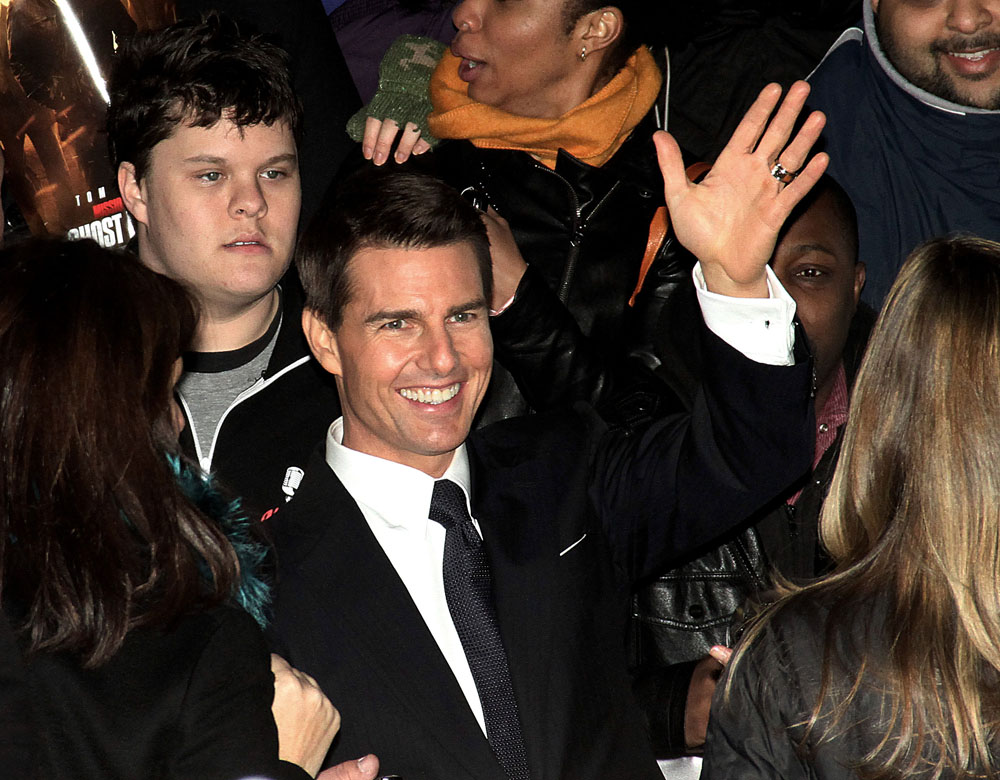 Photo credit: WENN and Fame Flynet