Katie Holmes foreshadowed her divorce in Elle, Team Cruise ramps up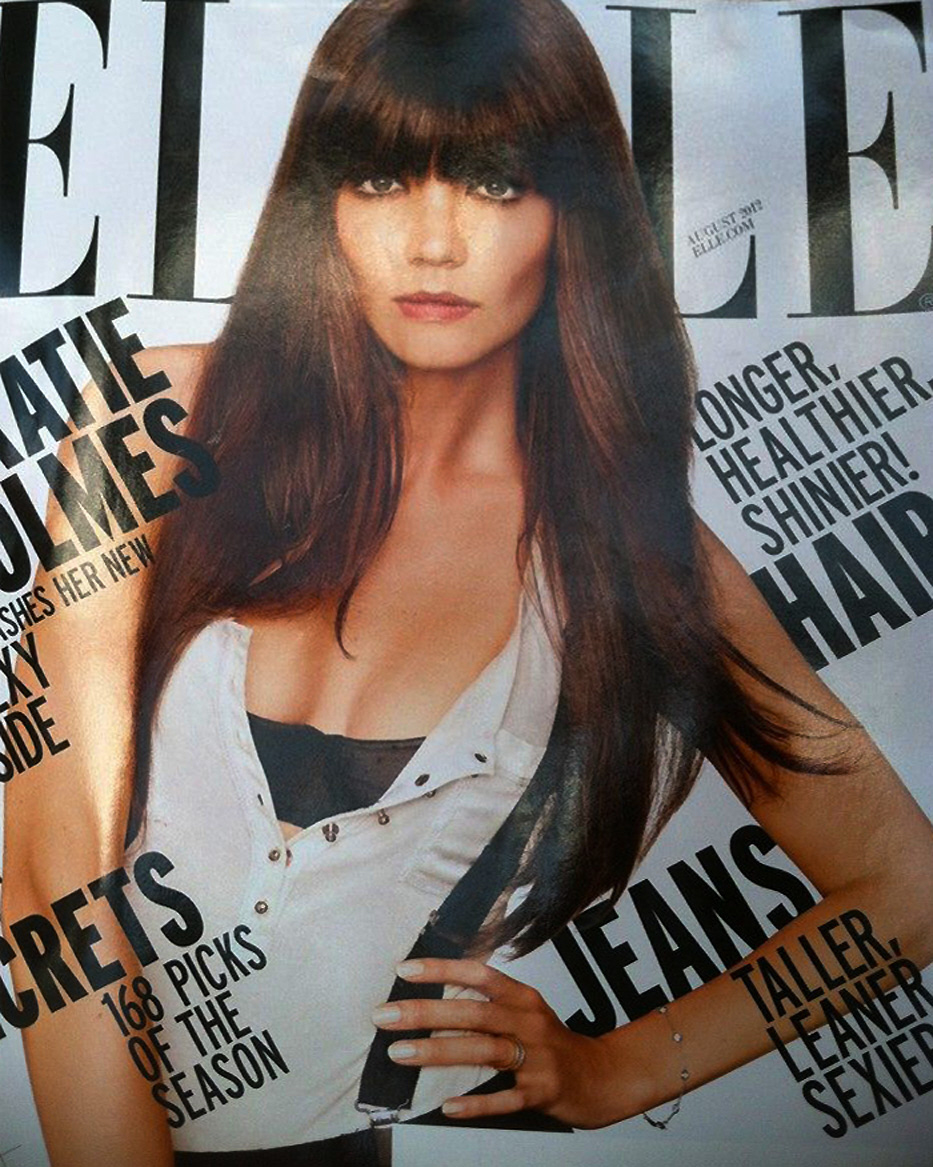 Elle Magazine hit the magazine motherlode by interviewing Katie Holmes just before she began her ballsy breakaway from Tom Cruise and the Church of Scientology. Elle usually releases their cover stories and cover shoots mid-month, but I guess they wanted to start to get Katie's August cover out there quickly, to build on the divorce storyline. I should note – this interview did take place weeks before Katie filed for divorce, but Elle is making a big deal about Katie's "foreshadowing" her unhappiness in her marriage, etc. Some highlights from the piece thus far:
Katie Holmes hinted at her state of mind in an interview conducted weeks before dropping her divorce bombshell, saying she was entering "a new phase" and "I know where I want to go."

"I definitely feel much more comfortable in my own skin," Holmes told Elle magazine when asked about being in her 30s, for an upcoming cover story. "I feel sexier. I think in my 20s, it's like you're trying too hard to figure everything out . . . I'm starting to come into my own. It's like a new phase."

Six weeks after Elle's mid-May interview, the actress revealed her "new phase" would not include her husband and the father of daughter Suri, Tom Cruise.

Holmes further indicates an independent state of mind in the interview, which hits newsstands July 17, in response to a question about her identity as Mrs. Tom Cruise. "He has been Tom Cruise for 30 years," she says. "I know who I am and where I am and where I want to go, so I want to focus on that."

A source close to the magazine told us that during the interview — and accompanying shoot with fashion photographer Carter Smith — "Katie didn't speak about Tom in a lovey-dovey way at all. She deflected the Tom questions and brought them around to herself."

Holmes also says in the piece that being married to Cruise didn't help her career, and that she had to work harder because of the role.

"Things are not handed to anyone," Holmes says in excerpts exclusive to Page Six. "If anything, you work a little bit harder when you're in such visible circumstances."

Holmes subsequently filed for divorce June 29, reportedly catching the "Rock of Ages" star by surprise while he was filming in Iceland. Holmes also fled to her own apartment in Chelsea.

The Elle piece — which went from a good get to a hot property with the divorce news — was not pegged to any of Holmes' films, but to her fashion line, Holmes & Yang, which she launched with friend and stylist Jeanne Yang, and is being sold at Barneys.
Yes, it does sound like she was telegraphing her intentions, and perhaps being a bit more direct within the interview than she normally is with celebrity journalists. It's an interesting view into her mindset pre-split, as she prepared to make her getaway. I think she sounds pretty good. Brave, even. Brave enough to imagine her life without Tom, brave enough to plan for her future and her daughter's future. I love Katie Holmes: Phase Three. Phase One was the pre-Tom time period, when she was "the Dawson's girl" with a promising film career. Phase Two was the "Cruise Era". And now Phase Three is Post-Tom, Post-Xenu, a single mom in the city who is hunkering down for the fight of her life. Bless her.
Speaking of the fight of her life, there's been even more movement this morning after Bedhead covered all of the stuff that happened yesterday. Tom flew from Iceland to LA on his birthday, and it's believed that he "hunkered down" with his team to come up with a strategy to fight Katie legally and PR-wise. We're now seeing some push-back in the press by Team Cruise, so despite Tom's bitchy lawyer's statement, Team Cruise is totally playing the press. Some bullet points:
*Radar says Tom "has made getting temporary visitation of their 6-year-old daughter, Suri, his main priority, and he intends to go to court in Los Angeles and make the plea in person." Tom contacted (allegedly) his LA divorce lawyer Dennis Wasser, who has advised Cruise to file for divorce in California, and then get a temporary court order to gain access to Suri.
*A source tells Radar: "Team Cruise has extensive documentation to prove that Los Angeles is where the case should proceed, because this is where he says they have lived. Tom is extremely disappointed that Katie filed in New York, and he feels that she is trying to cut him out of their daughter's life. Tom won't tolerate it and told his lawyers that if he personally needs to go to court and make a plea in front of the judge for an order allowing him to see his daughter, he will. Suri knew it was his birthday on Tuesday, and she said she had made a card for him and made him a gift, and it just tore at his heart." So sad. Team Cruise, playing on the heartstrings.
*Eventually Tom may seek full custody of Suri, sources say: "Tom has faith in his lawyers, and the legal system. Tom is also discussing the possibility of pursuing full legal custody of Suri. Tom could make a very strong case because he raised his two adopted children, Bella, and Connor with Nicole Kidman. Tom was their main custodial parent. Tom is just at a loss as to why Katie would go to such extreme measures when she decided to file for divorce. Tom's lawyer will also request an order that Suri return to Los Angeles as soon as possible, and that she can't travel out of the state without each parent's prior approval."
*Sources (close to Cruise) claim he's hellbent on having all of the legal stuff moved to California because "neither of the actors met the residency requirement." Which is BS because Katie and Tom shared an apartment in NYC, and she is now a resident of NYC because she's got a NEW apartment.
*TMZ says Tom and Katie are not in contact at all, but his people and her people are talking and fighting about Tom's access to Suri. Tom is allegedly speaking to Suri on the phone once a day, but Team Holmes is making even phone calls very difficult. "Sources" also say that Tom isn't talking about the divorce with Suri. They also say that Tom isn't going to try to see his daughter immediately, because he's got to film a movie next week. The (Cruise) sources say "things are really bitter now" between Tom and Katie and here's the richest line ever: "He feels betrayed by her and thinks she is using Suri as a weapon." Really, bitch? You mean THE EXACT SAME THING YOU DID TO NICOLE KIDMAN?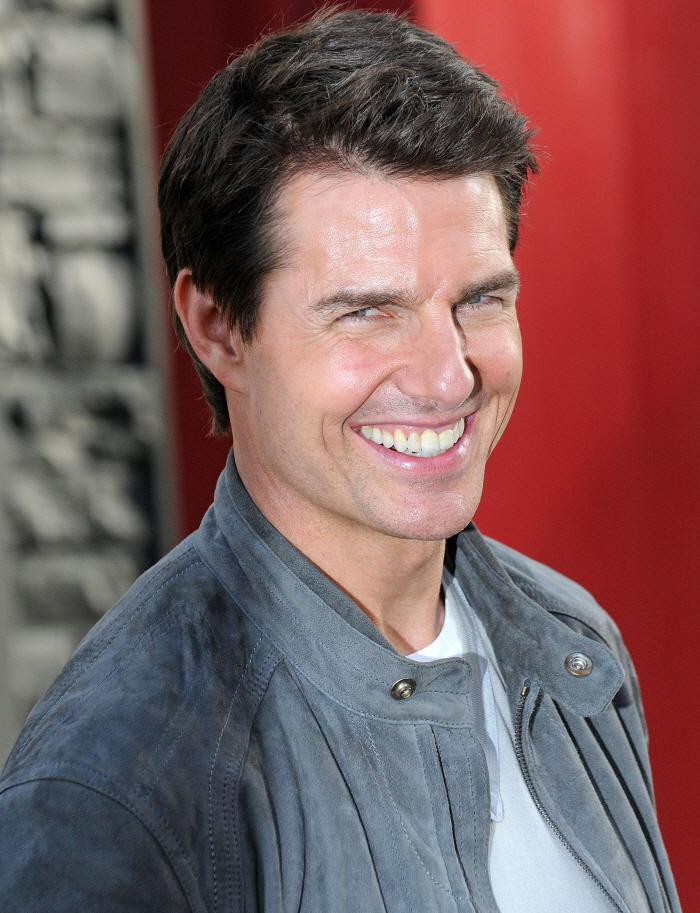 Photos courtesy of Elle, The Fashion Spot.

Written by Kaiser

Posted in Photos

- Mariah Carey lip synced on American Idol [CDAN]
- Colin Firth is looking good [Lainey Gossip]
- Internet celebrity charged with murder! [D-Listed]
- What is Paz Vega wearing? [Go Fug Yourself]
- New bachelors on The Bachelorette [Reality Tea]
- Goodbye to The Office [Pajiba]
- Bachelor Sean's fiance cheats on him [Evil Beet]
- Britney Spears out with her man [Popsugar]
- Nina Dobrev works it [Popoholic]
- Cindy Crawford needs to lay off the 'tox [Celebslam]
- Who said it: Carrie Bradshaw or The Dalai Lama? [Buzzfeed]
253 Responses to "Katie Holmes foreshadowed her divorce in Elle, Team Cruise ramps up"