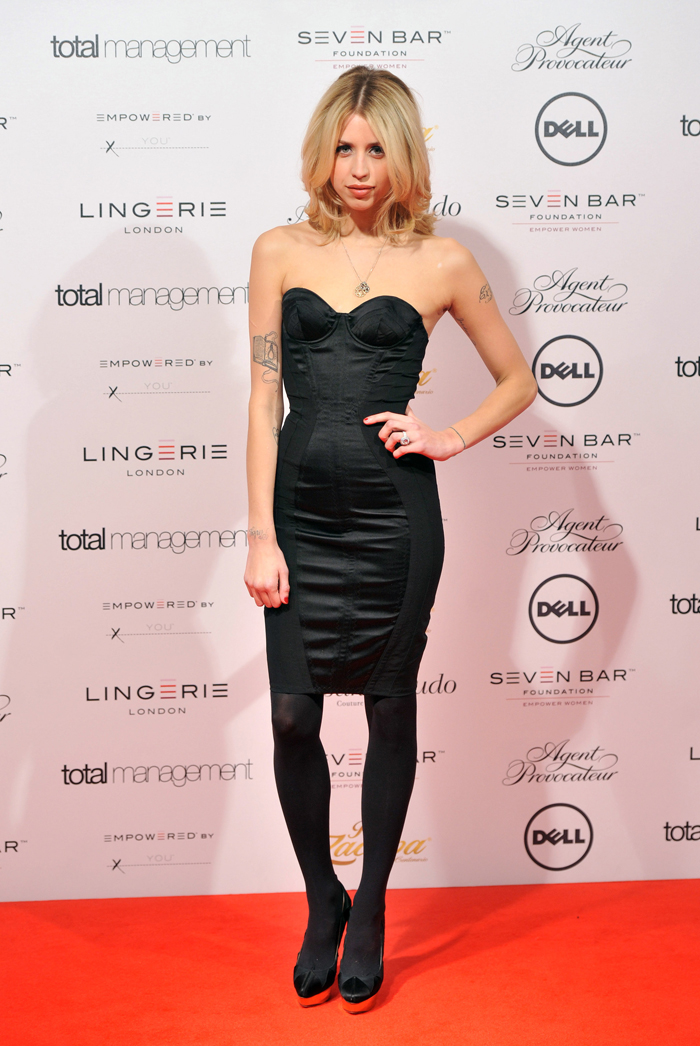 Here's some photos of Peaches Geldof at the Lingerie London event last evening. It's safe to say that she's dropped all of her baby weight in short order, right? Peaches only gave birth to Astala Cohen about six months ago, but she and started losing weight very quickly (which was quite noticeable only a month afterward). She's either very disciplined, or the breastfeeding weight loss method is working wonders for her.
She looks pretty good here aside from the dress itself, which I'll get to in a moment. Peaches seemed fairly healthy throughout her pregnancy, and I actually don't think this weight loss has occurred as a result of Peaches possibly going back to her old druggy habits because her hair and skin look rather luminous. A year ago, I would have never guessed that Peaches would look healthy because now she got super skinny in July 2011 after she and Eli Roth broke up. During that relationship, she certainly wasn't heavy but did look a bit pregnant at one point. But I really think she's (mostly) clean now. Peaches does seem to be a devoted mother despite the whole collapsing-baby-carriage debacle which left little Astala on the pavement while Peaches scooped him up quickly but failed to ever set down her cell phone a few months ago. But that's a whole different mess.
Now onto the outfit, which I am guessing is one of Peaches' typical vintage selections. This dress is a little trashy looking but that's mostly because of the "zipper" detailing in the back. However, I guess it's appropriate for a lingerie-type event. Mostly, I am eternally grateful that we're not seeing any Peaches butt crack in these photos. Small mercies, folks.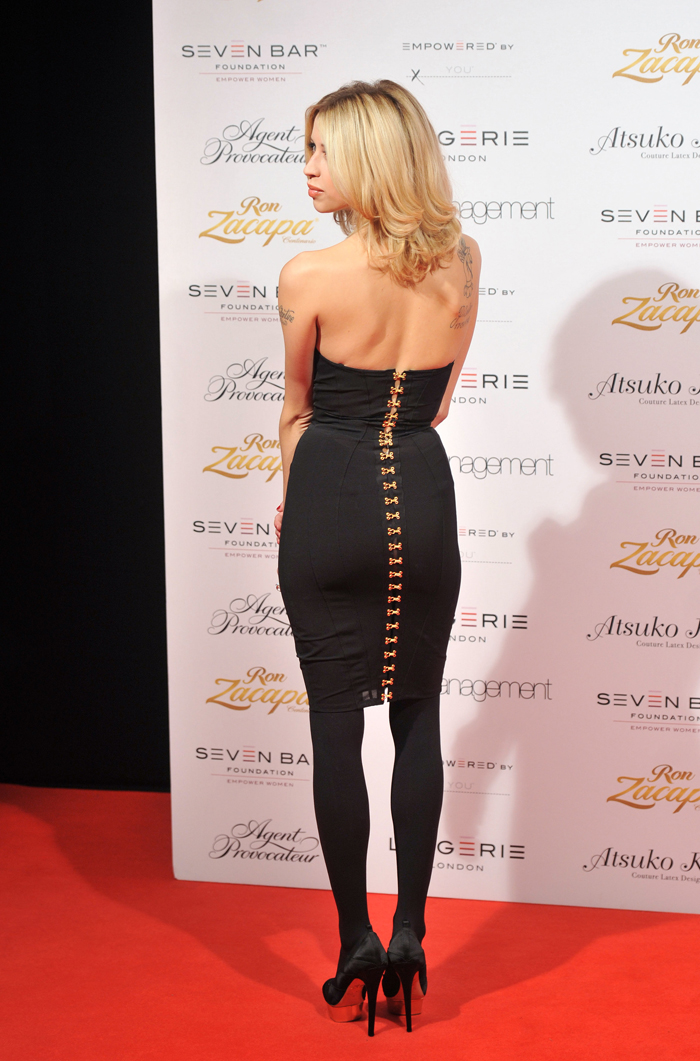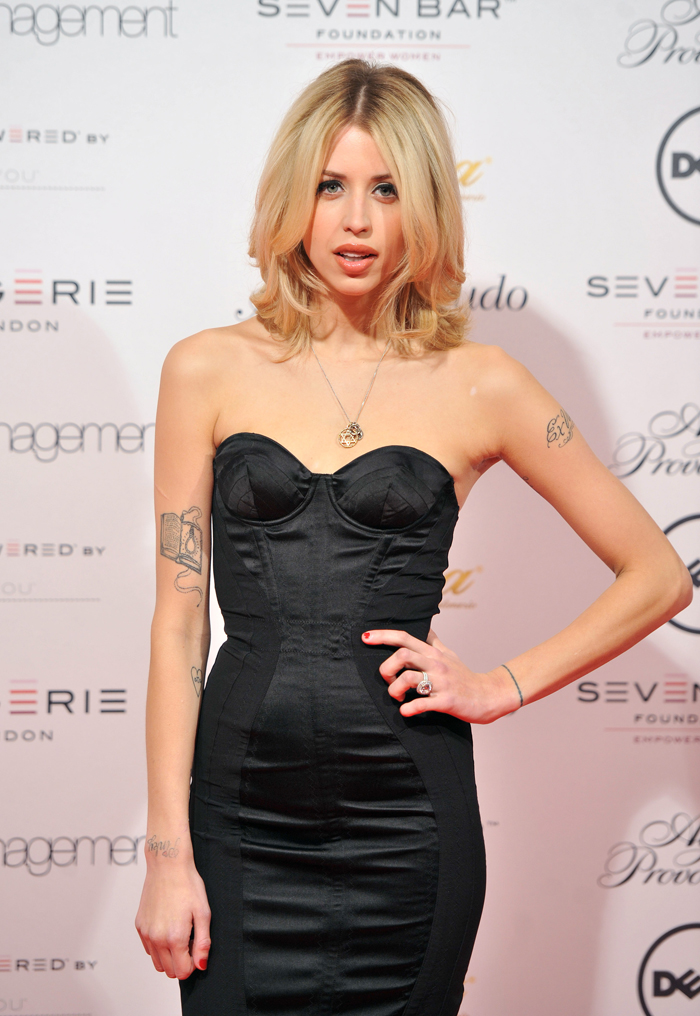 Here's Peaches out and about in Chelsea about a week ago. I actually really like this red coat.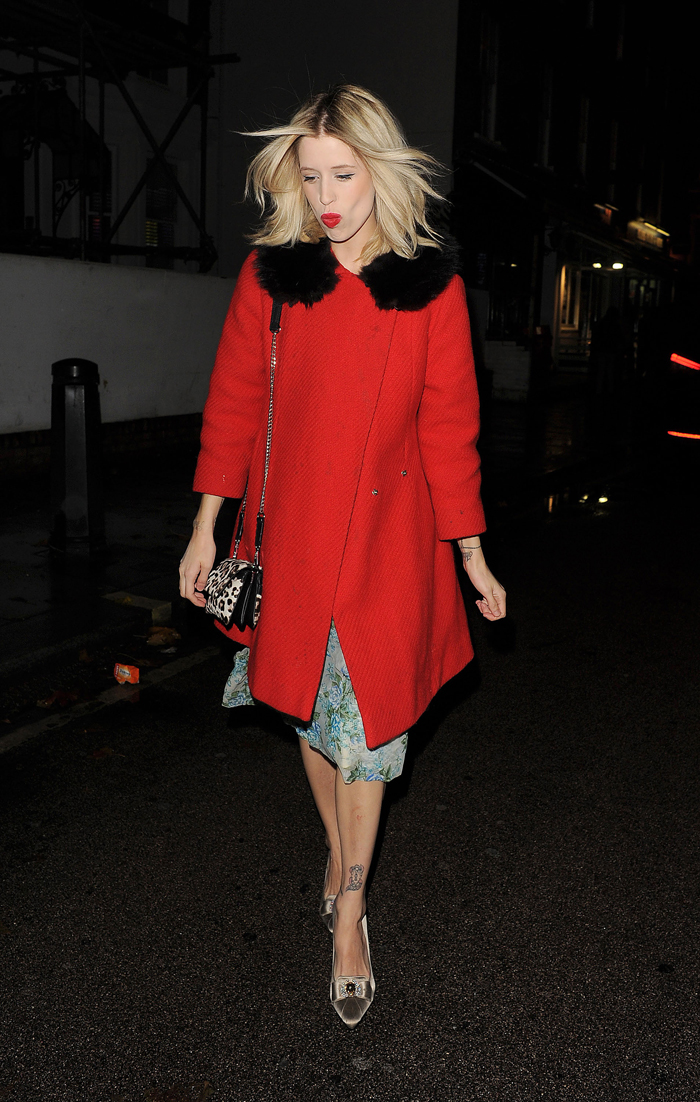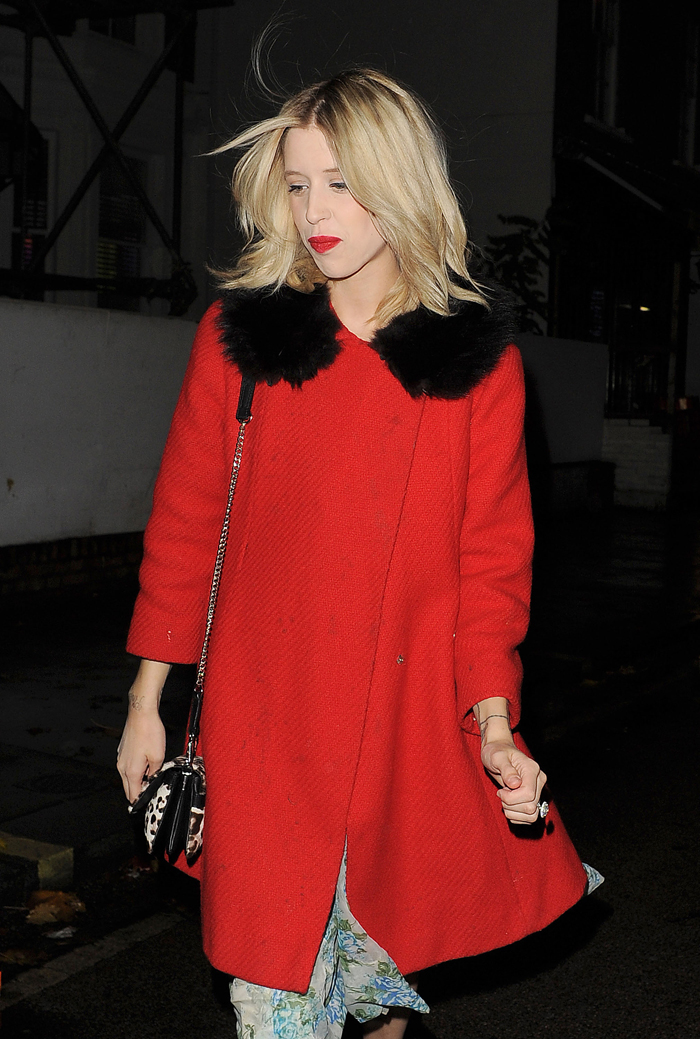 Photos courtesy of WENN