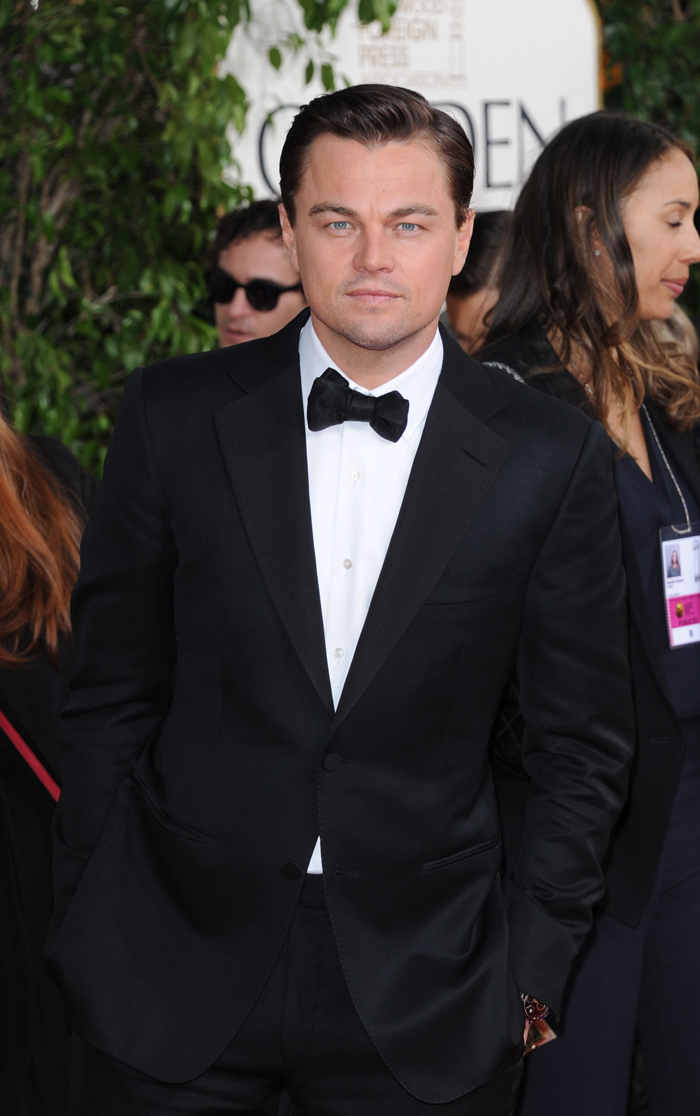 The MTV Awards nominations were just announced, and the liplock between Jennifer Lawrence and Bradley Cooper received a nod in the Best On-Screen Duo and Best Kiss categories for Silver Linings Playbook. Interestingly enough, the Twilight franchise — which has historically swept the Best Kiss category — was completely left out of the awards except for one category (Best Shirtless Performance on behalf of Taylor Lautner). Ouch.
At any rate, I've been keeping an eye on the JLaw/BCoop chemistry meter since the SLP trailer, and the media really wants these two together. However, poor Bradley's been dodging advances from nearly every actress since he had his big mainstream breakthrough in The Hangover, and JLaw is the girl to be pursued since falling down while winning her Oscar. Supposedly, even Harry Styles has a crush on JLaw, and he's been attempting to flirt with her on Twitter, but I don't think she's listening. Now there's a new story that Leonardo DiCaprio wants to get with JLaw. Is it true? Who knows, but this is awfully entertaining: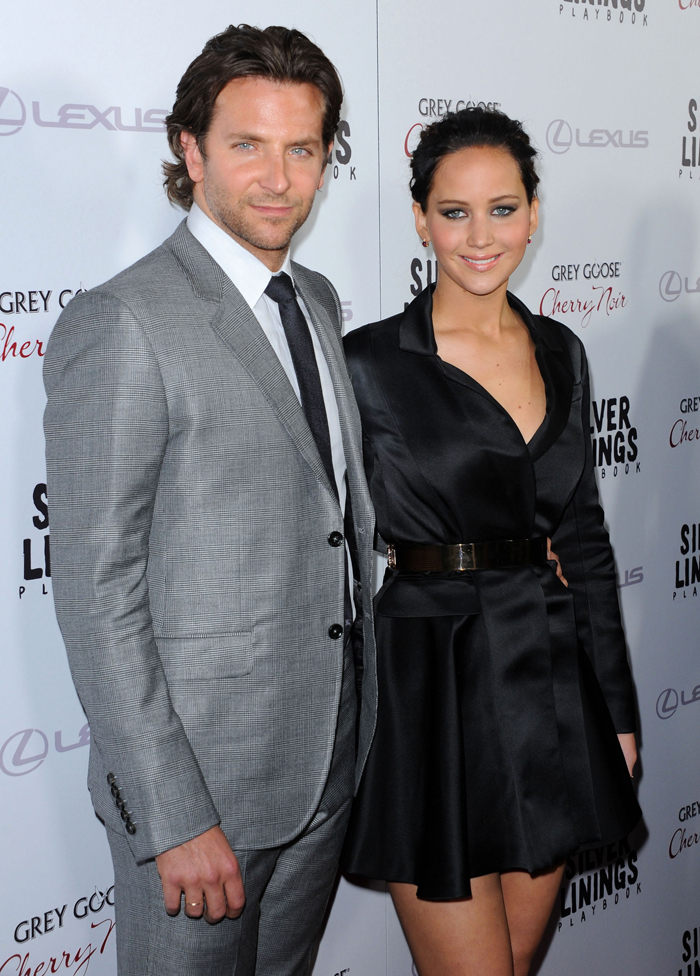 Jennifer Lawrence reportedly ignored advances from Leonardo DiCaprio recently as she "only had eyes" for Bradley Cooper.

Jennifer and Bradley appeared alongside each other in Silver Linings Playbook and their portrayal of a couple who are falling in love has caused speculation romance also blossomed off screen.

Although they have both denied they are dating, their behaviour at the Oscars last month — where Jennifer was named best actress — set tongues wagging again.

"They keep saying they're like brother and sister, but anyone who meets them can see that their chemistry is off the charts. Leo DiCaprio was clearly hitting on her, but she only had eyes for Bradley," an insider told Heat magazine.

The pair also attended a pre-Oscars party together, where they appeared just as friendly. They spent so much time with each other at the event other guests presumed they were an item.

"They were deep in conversation and talking about how they wanted to take a break after the awards season. Everyone at the party was talking about their chemistry; they really looked like they were together, but trying their best to hide it," the source added.

Bradley, 38, has previously insisted that he is too old to date 22-year-old Jennifer. She has also insisted they don't see each other romantically, claiming their chemistry is so good on screen as they have none in everyday life.

Their behaviour has led many to believe they aren't being truthful though.

"When they're at a party together, Brad constantly swoops around the room to check on Jen — it's like he can't stay away," the source mused.
[From Yahoo!]
I don't know if I could even begin to believe this story because JLaw doesn't even seem like Leo's type. He likes vacuous models, not down-to-earth actresses who can form a coherent sentence about something other than the trend of short shorts. Also, I doubt that Leo likes a girl who tells fart jokes or even one who farts at all. I'm pretty sure that Leo does all the farting in his relationships.
In addition, I really don't see JLaw and Bradley becoming an off-screen couple because she admitted to setting him up with her friends (which would seem strange if she was really interested in him) and BCoop keeps insisting that he's too old to date her since she's 22 and he's 38. If anything, they just really like working together because they'll be seen together in both Serena and another (as yet untitled) David O. Russell film.
Meanwhile, I've been looking for an excuse to post the new Capitol Portraits that are sprinking forth in Lionsgate's promotion of Catching Fire. Here's JLaw, Elizabeth Banks, Stanley Tucci, Lenny "Rowrr" Kravitz, and Woody Harrelson in character. I imagine this first portrait shows one of Katniss' Cinna-designed "wedding" dresses, and it's pretty spooky looking.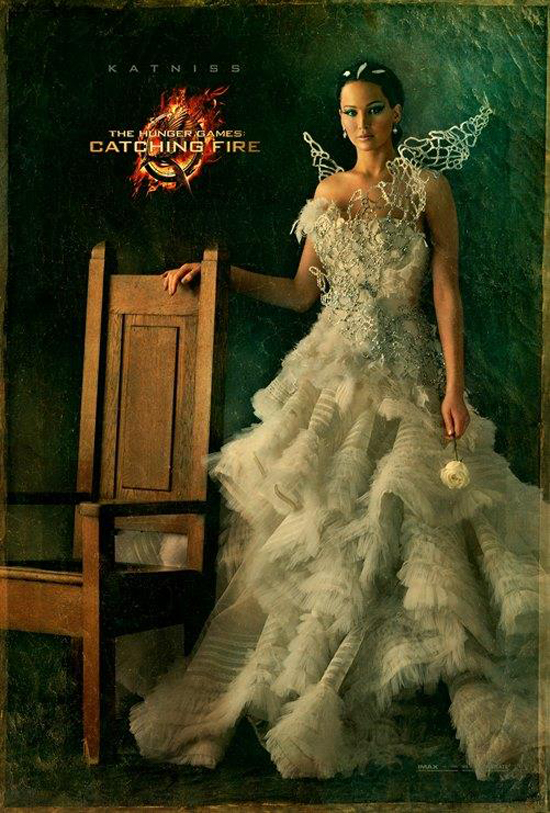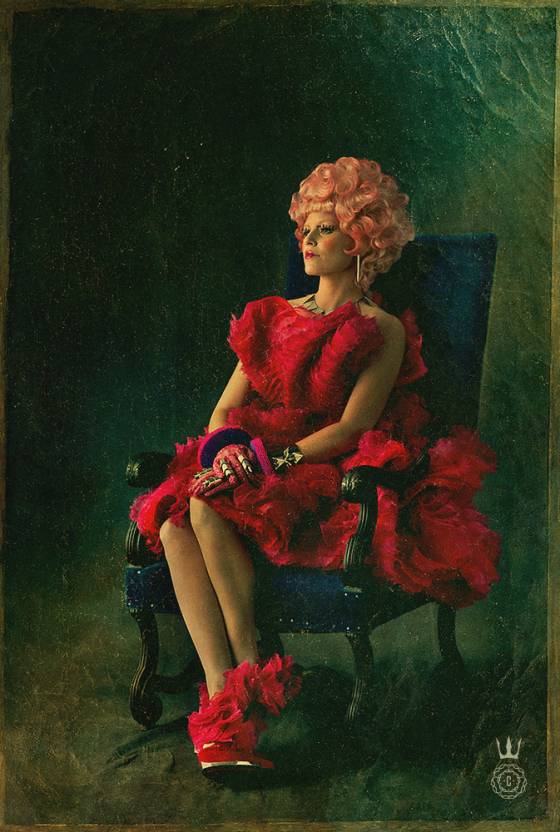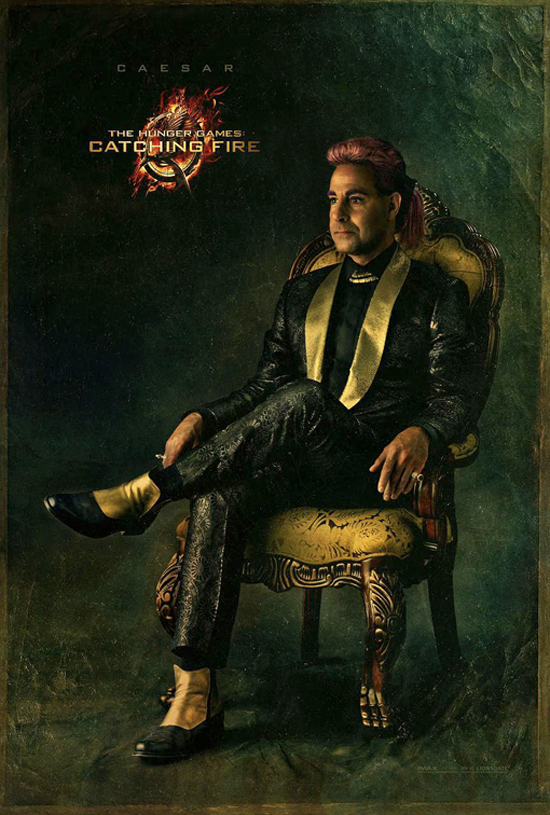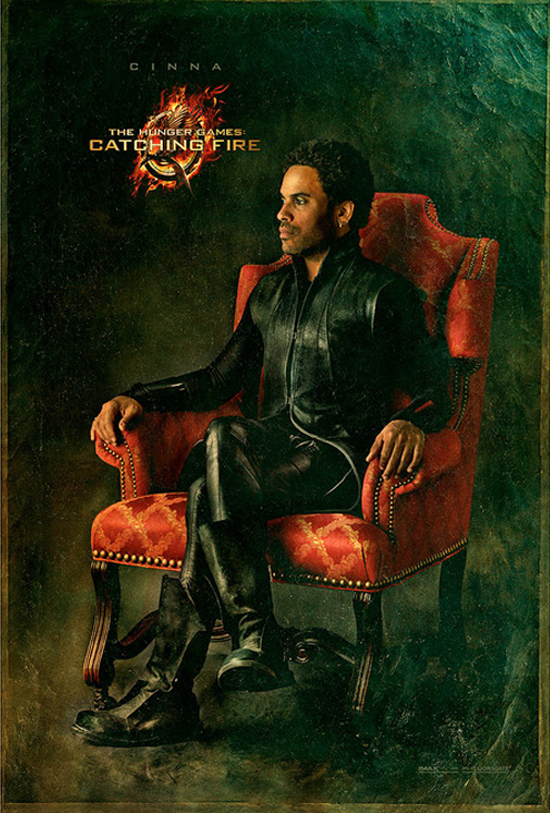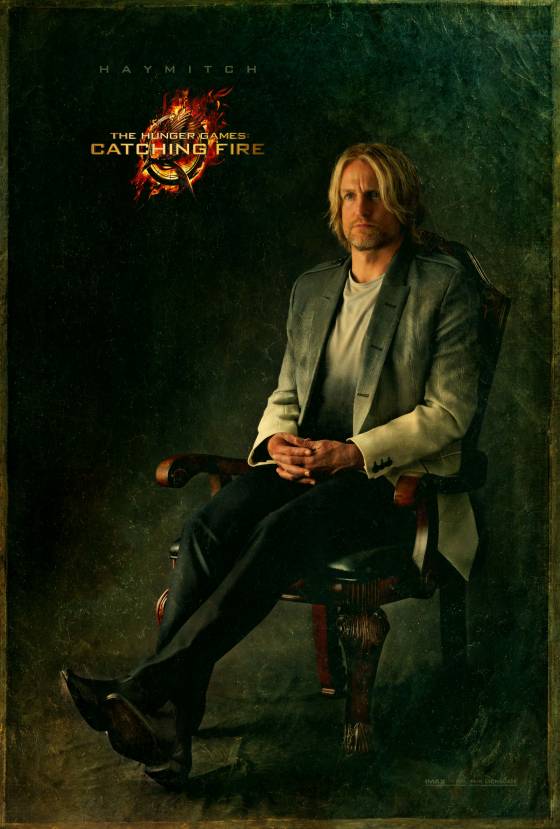 Photos courtesy of Fame/Flynet, Lionsgate, and WENN