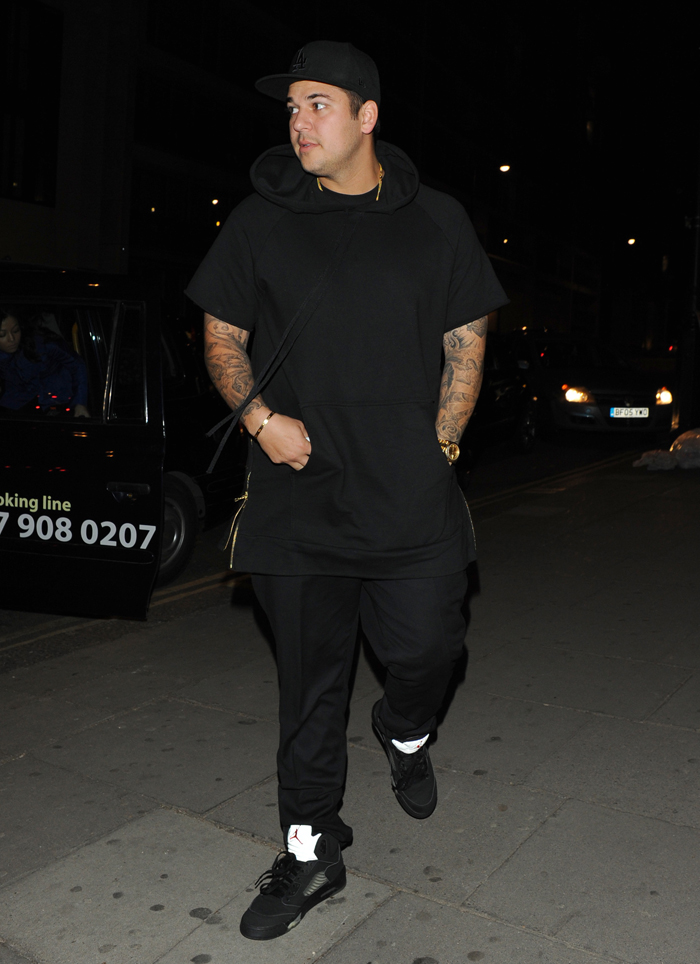 These are photos from a few weeks ago (that I've sort of been dying to use but needed an excuse) of Rob "Prefontaine" Kardashian prowling London with his new lady, Naza Jafarian, about a week after we covered his alleged escort fetish, which was supposedly a way to trick himself out of missing Rita Ora. This kid is such a mess, isn't he? And his girlfriend looks to be very fond of heavy-handed makeup application.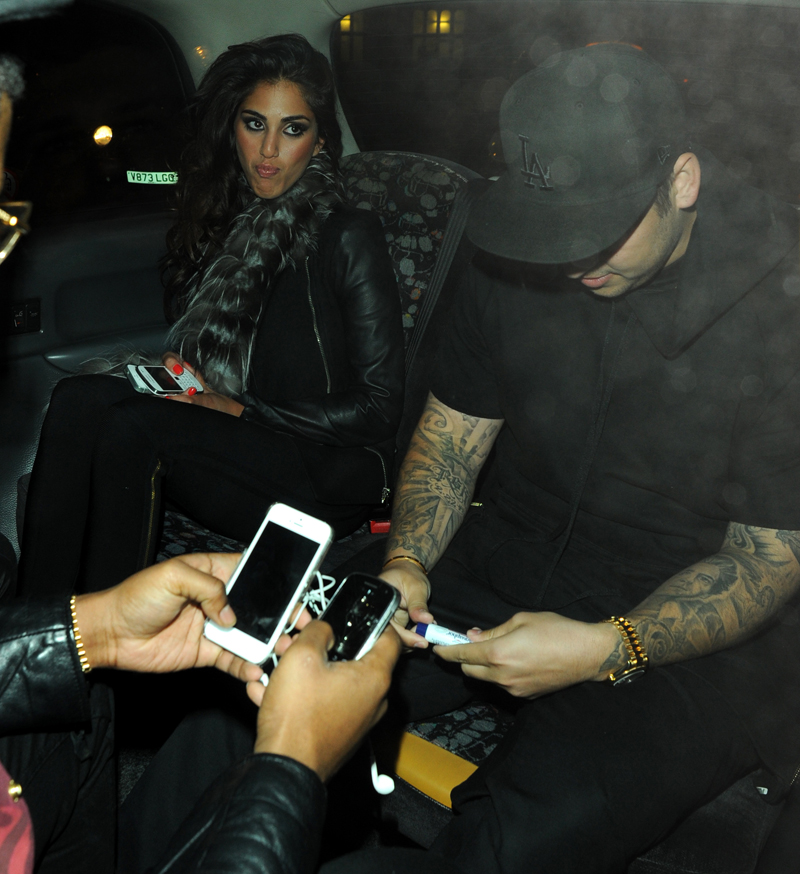 The weirdness doesn't end there because Rob has spoken with Ryan Seacrest as part of a Kardashian Klan special, and god only knows what possessed him to talk about how sad he is about his vanishing wang. Say what? Well Rob calmly explains that his recent weight gain (40 pounds in 2 months) presents another challenge besides the obvious health and image considerations. That is, Rob says that his little Kardashian looks much smaller now since he's a bigger guy. Hey, dudes out there … is this a thing? I would think that wangs don't exactly "disappear" unless one gains a great amount of weight, say, in the hundreds of pounds. Also, I can't believe Rob is actually admitting this to poor Ryan Seacrest. This has got to be one of the weirdest interviews Seacrest has ever had the misfortune of conducting. Here we go:
Rob Kardashian isn't keeping up with the slim and fit physiques of his sisters.

On last night's E! News special "Ryan Seacrest with the Kardashians" Rob revealed the shame he feels about his body after gaining weight. "Every time I hop in the shower and see myself naked I cry," the 26-year-old reality star told Seacrest. "My p-nis looks so small now."

The pressure of being part of a beautiful family that is under the media spotlight has definitely gotten to him but he still managed to joke about the situation. "The upside is, every time you lose 10 pounds you gain an inch on your p-nis," he added.

Aside from his battle with weight the young Kardashian has seriously struggled with finding the same level of fame as his sisters. "There's a lot of haters in the world," he confessed.

Launching the sock line Arthur George has given Rob individuality from the reality show pigeon hole he often finds himself in. "I really like socks," he explained. "Now that's turning into boxers and pajamas. I'm excited to have a niche."

While he continues searching for his rightful place in the world among a star-filled family Rob said thrives on the support he receives from his entrepreneurial mom Kris. "Four in the morning is when she starts," he boasted.
[From E! Online]
Somehow, I'm not surprised to learn that Kris Jenner is raring to go at 4:00 am. She's probably just putting down the bottle at that point, so why not just keep going? At that hour, she has plenty of time to practice cheering for sock patterns designed by Rob. I guess we should congratulate him on expanding into boxers and pajamas at some point? Nah.
While I feel bad for laughing at Rob for his admission, I have to wonder what his motivations are in revealing this information. Surely, he must have a point unless he's truly that dumb to not consider that he's telling the entire world about his size issue. I wonder what Naza Jafarian thinks of her boyfriend's "tiny little wang" confession. Maybe she just loves him for his personality and amazing sock designing skills. Or maybe not.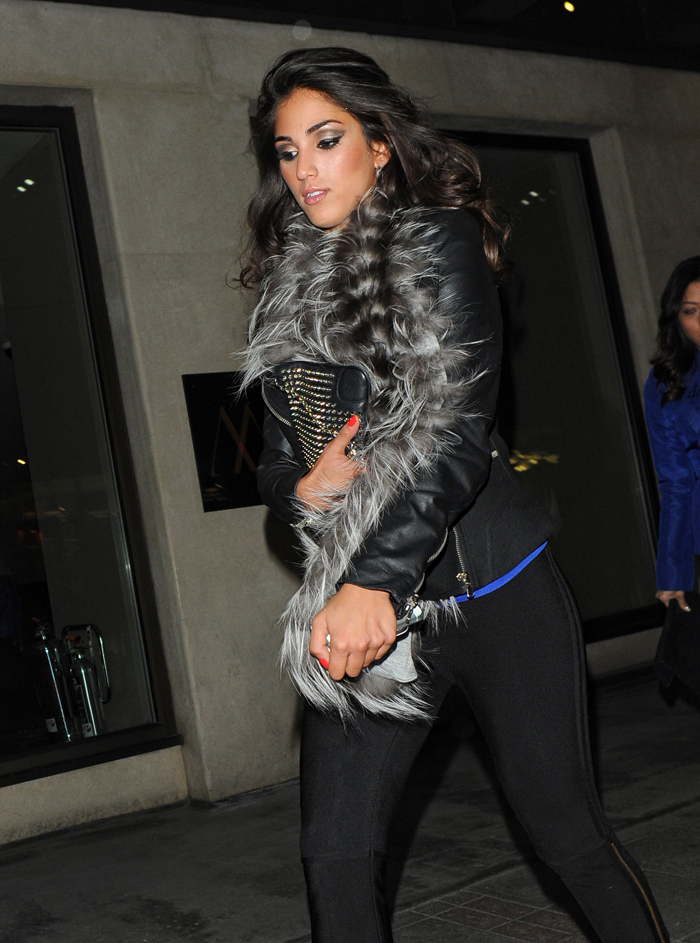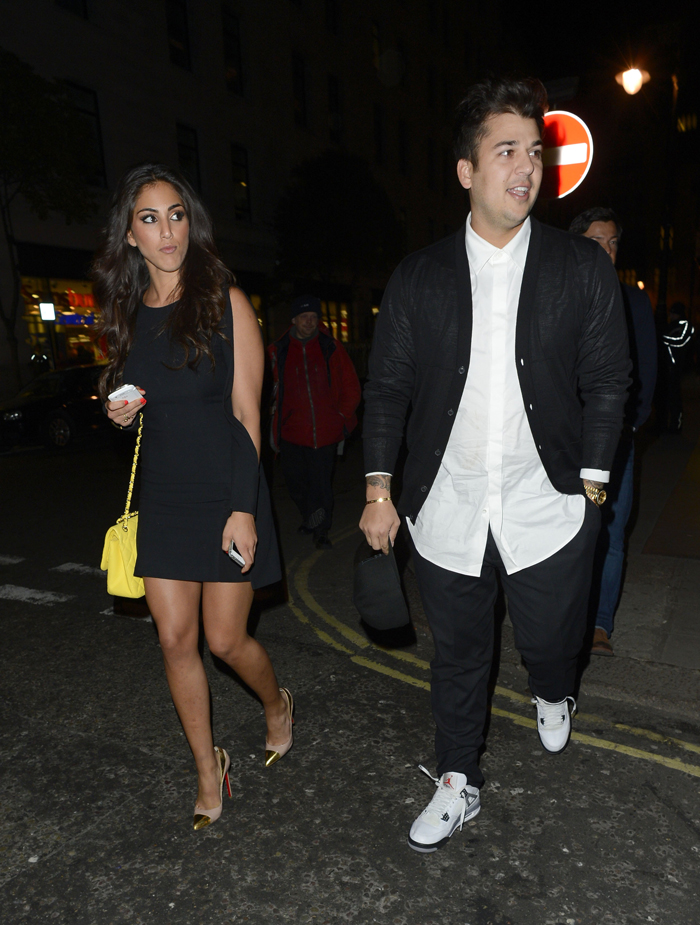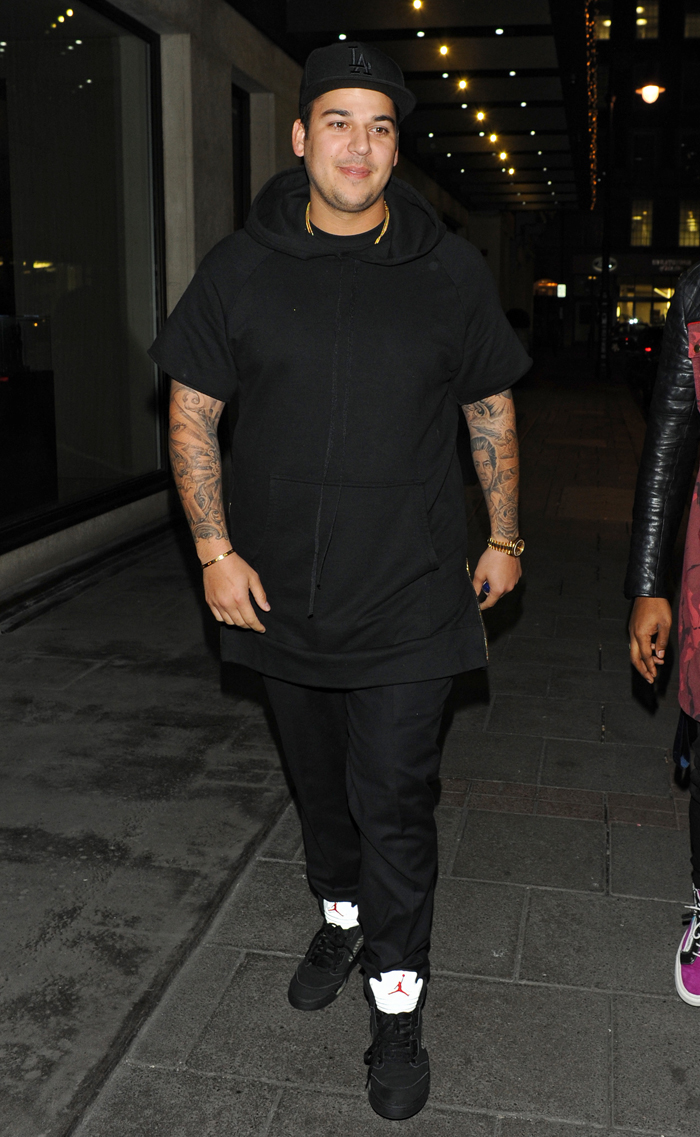 Photos courtesy of WENN