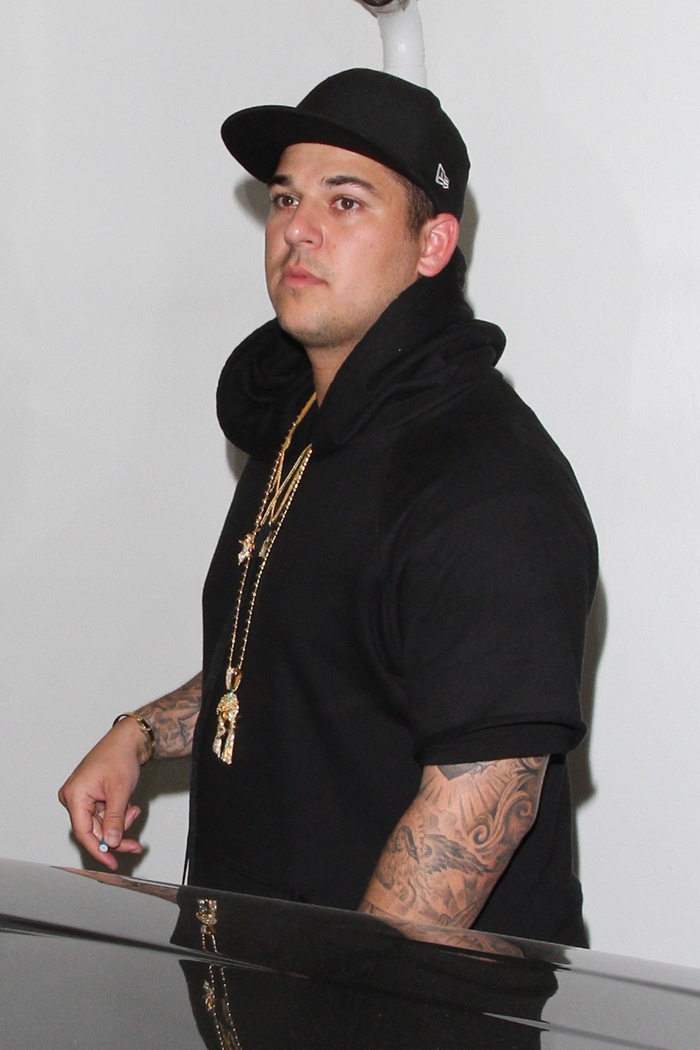 These are photos of Rob Kardashian and Lamar Odom out on the town last weekend while hitting the clubs. Rob looks to be his usual annoying self while wearing all black (it's so slimming) to keep up the ruse of his self-proclaimed 7 pounds per week weight loss after he gained 40 pounds in 2 months after a very dramatic breakup with Rita Ora. Mind you, I'm not making fun of Rob because he gained weight during the winter of his douchey discontent. I'm just saying that if he's anything like his sister Kim (and he is, minus the inexplicable success), he might have a problem with numbers. Also, he seems to be annoying Lamar quite a bit by shoving his hands in the dude's face. How annoying.
However, I'm wondering if Rob was already drunk before he started clubbing that night because there's a new story in this week's Star that claims Rob is still really upset over losing Rita, and he's drowning his sorrows in liquor and call girls. That sounds about right, doesn't it?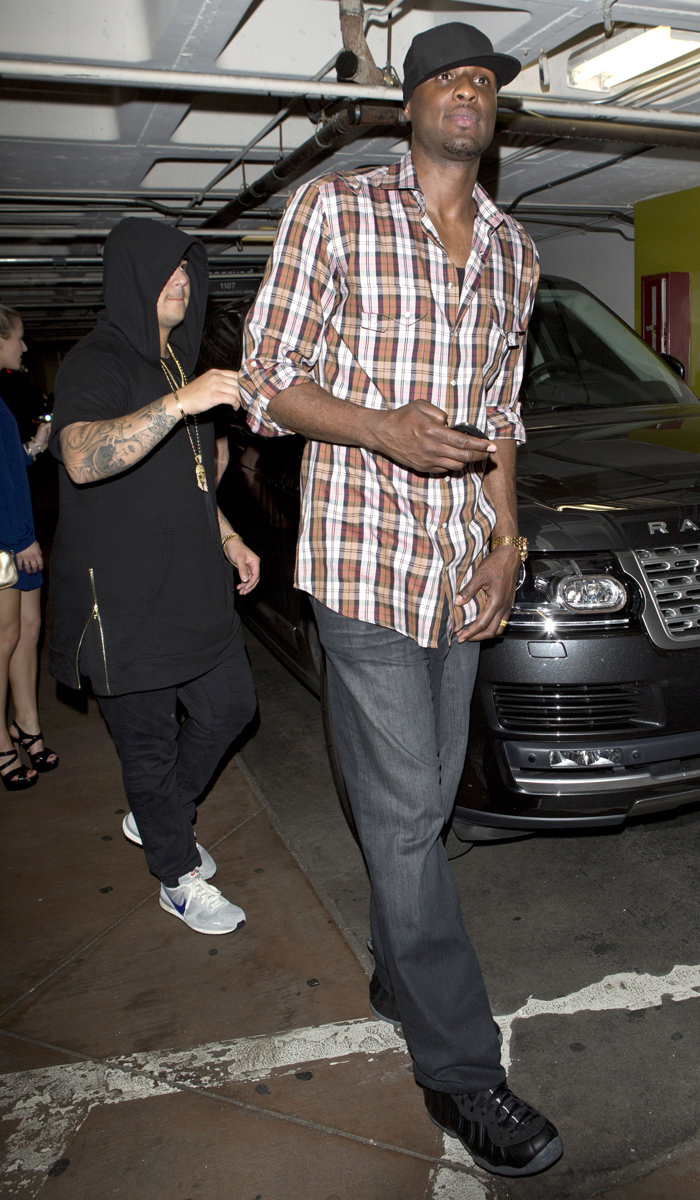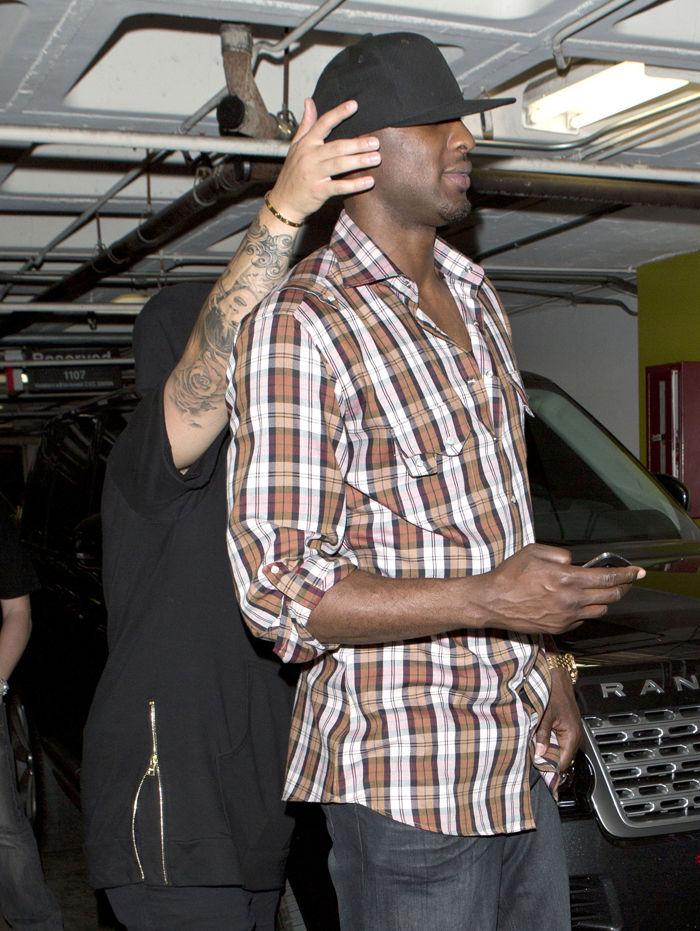 Still reeling from his break up with Rita Ora, broken hearted Rob Kardashian has been finding comfort at the bottom of a bottle and in the company of a call girl, according to a bombshell new report in Star magazine.

The sexy blonde escort shared her story – and texts between her and Kardashian – exclusively with Star, giving a full critique of Rob's bedroom skills along with her account of his heavy boozing and partying.

Not surprisingly, the Kardashian family is said to be concerned about the 26-year-old's carousing, which is reportedly spiraling out of control.

"Rob is a complete mess. He drinks like a fish, starting in the afternoon and going all night long," a source tells Star. "Even worse, he's hooking up with paid escorts, and his business is tanking."

Mom Kris Jenner and sister Khloe Kardashian have tried to talk sense into Rob since his recent boozy birthday night with Lamar Odom at Hollywood's Greystone Manor, but their pleas have fallen on deaf ears, according to Star.

The reality star got his heart broken late last year after learning that Ora had cheated on him, although she claimed she never thought of them as being in a relationship or as "boyfriend, girlfriend."

The romantic rebuttal reportedly sent Rob over the edge, sparking a cycle of drinking and sexcapades, as well as a 40 pound weight gain which he is now desperately trying to lose by joining rapper The Game in his "60 Days of Fitness" exercise plan.
[From Radar Online]
I have no problem with believing that Rob would hire escorts in an effort to forget how his woman done him wrong. Such a tactic probably makes him feel powerful, and I honestly wouldn't be surprised if he spends half the time moaning about Rita instead of doing the sexy. As for "Rob's bedroom skills," I hope Star doesn't go into any huge detail when the full story arrives. Gross.
On another note, I think that Rob's woes over his "business tanking" should be a red flag that perhaps designing socks (and socks only) is not the key to the professional universe. What a shocker.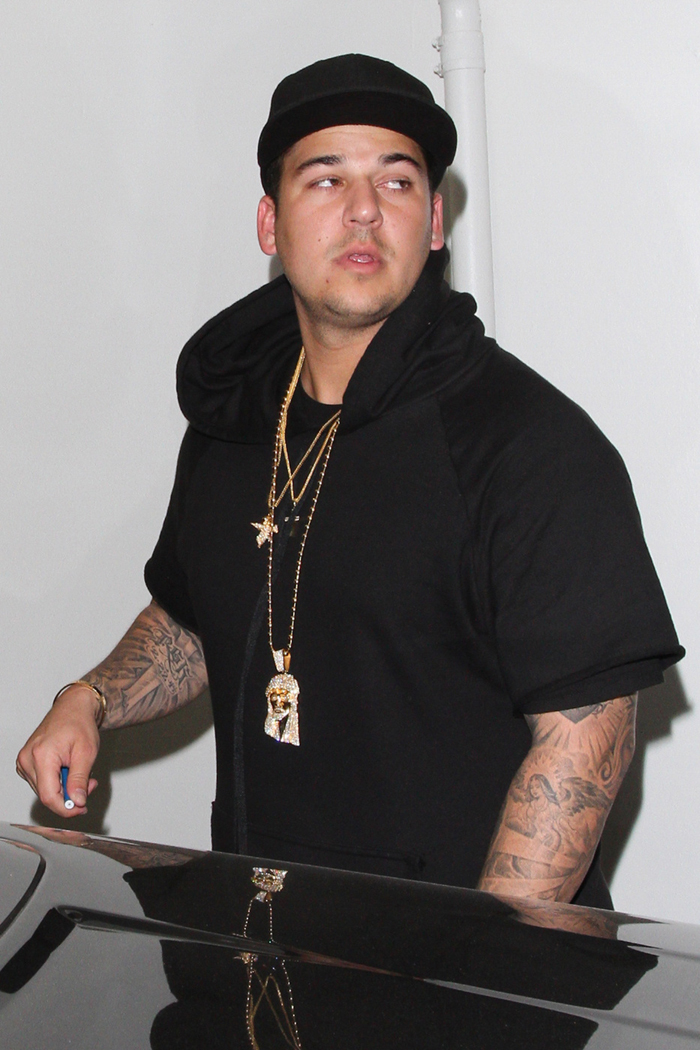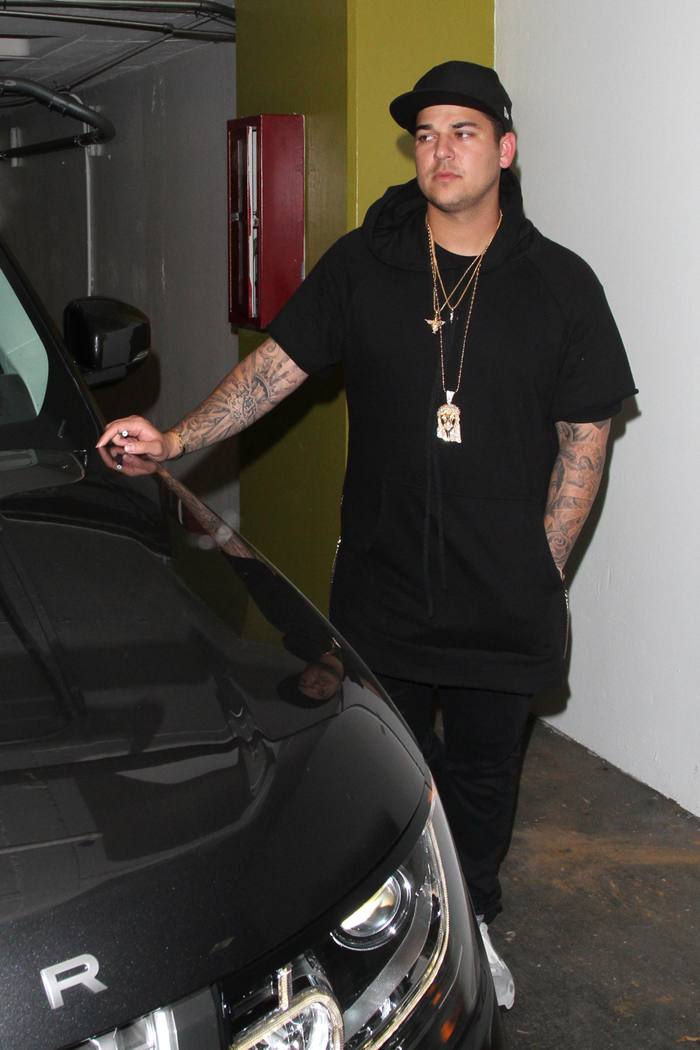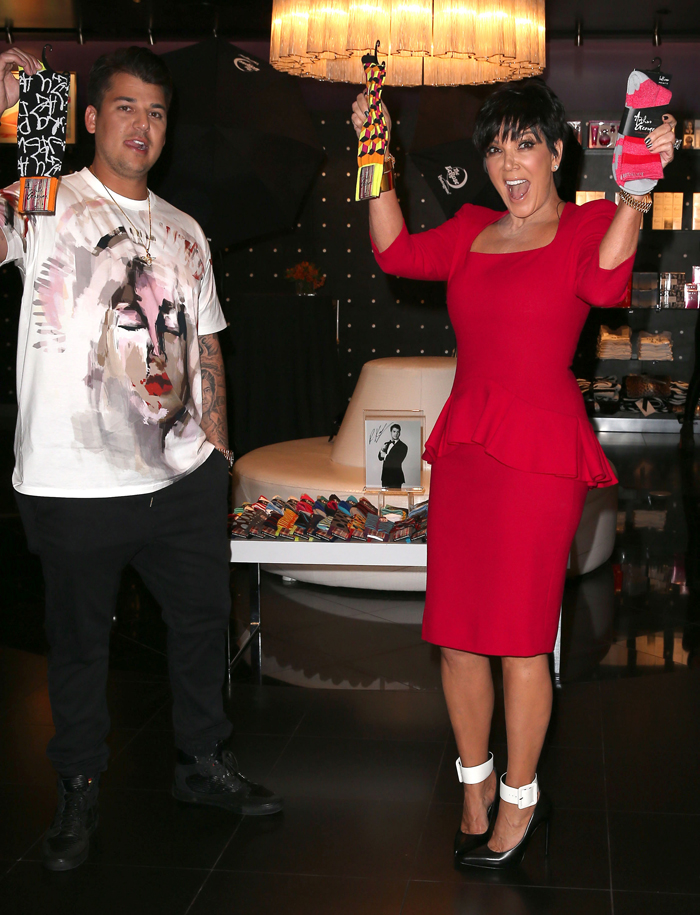 Photos courtesy of Pacific Coast News, Fame/Flynet, and WENN