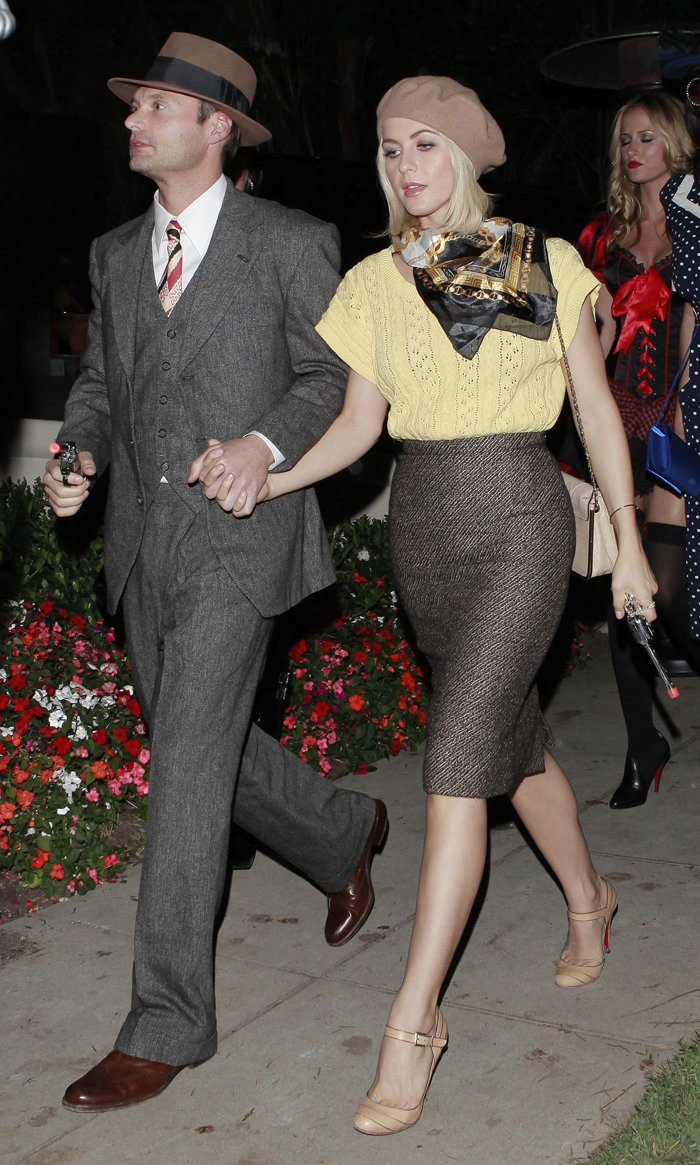 If your response to the Ryan Seacrest/Julianne Hough breakup was anything like mine, then you probably yelled, "Friday afternoon, really? Not too surprising. Well, I thought she'd stick it out for another year at least." The split occurred in mid-March after Julianne and Ryan had dated for over two years, and it seems the breakup is sticking. In the aftermath, Tom Cruise may or may not have called Julianne, who flirted up a storm with Alex Pettyfer at Coachella.
Now comes news that Ryan has basically accepted the breakup, or at least that is what one would infer by this week's Star story that says Ryan is "trying to buy Julianne's silence" in the shadow of their failed relationship. How so? By purchasing a $3 million house for Julianne so that she'll keep her mouth shut about his … um, fetishes. Wait, what?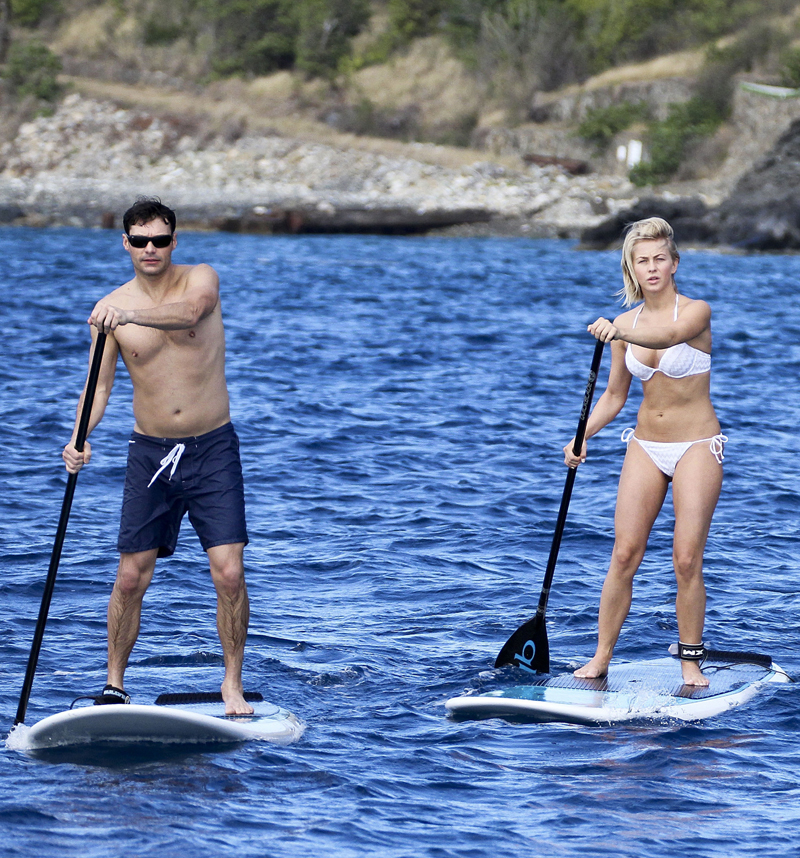 Ryan Seacrest's checking account gets a lot of activity when he breaks up with a girl. A former pal of the "American Idol" host reveals that despite his squeaky-clean image, Ryan, 38, has some unusual appetites in the sack — so to avoid airing his dirty laundry, he coughs up the cash to keep his exes happy … and quiet. After recently ending his relationship with Julianne Hough, 25, friends say the media mogul bought her a $3 million home as a parting gift. "Ryan is a great boyfriend and an even better ex-boyfriend," spills the pal. "Not that Julianne would ever badmouth him, but now she wouldn't dream of saying he was anything but a great guy."
[From Star, print edition, May 13, 2013]
Man, that part about Ryan's "unusual appetites in the sack" has really got me giggling. Do these appetites have anything to do with a closet? No, not that type of closet. I clearly meant a closet full of sex toys, ala Russell Brand. Then again, Julianne was still sort of playing the virginity card last summer. Oh, nevermind.
I sort of hope this story is true though because a $3 million house is an excellent return on a two-year job relationship. I would probably put up with Seacrest for a few years too for that kind of payoff.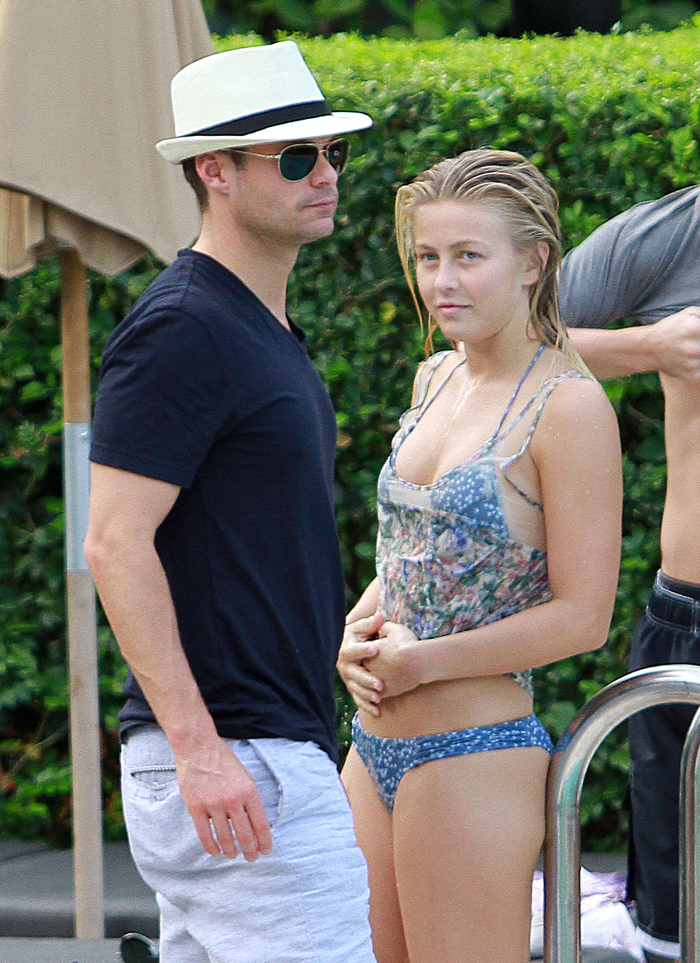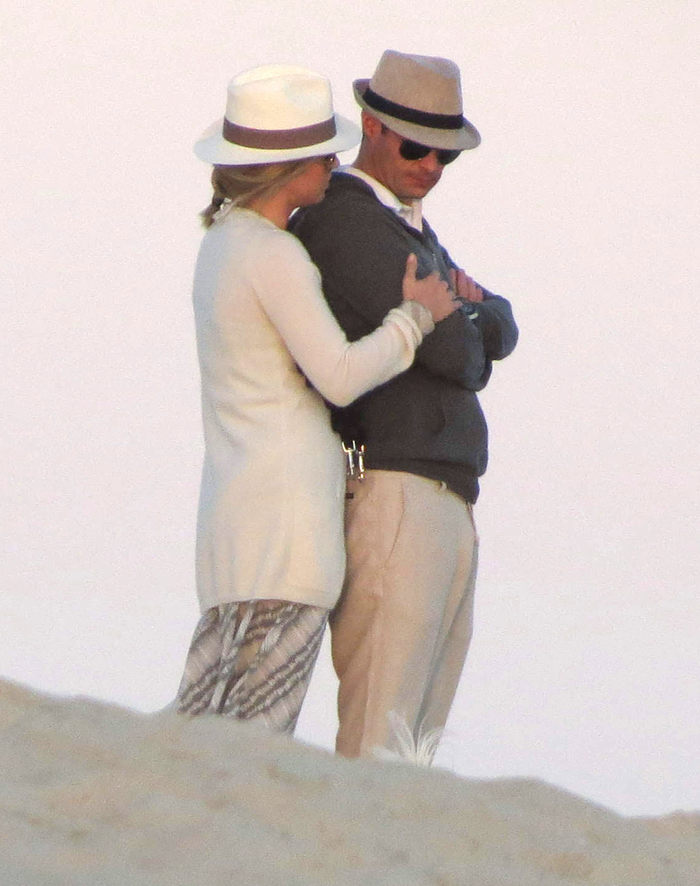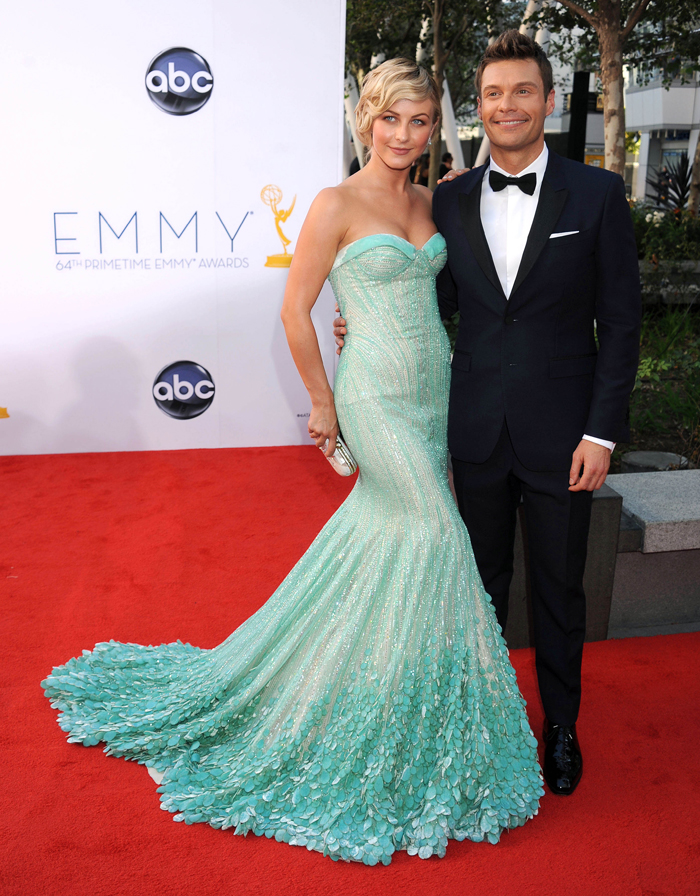 Photos courtesy of Fame/Flynet