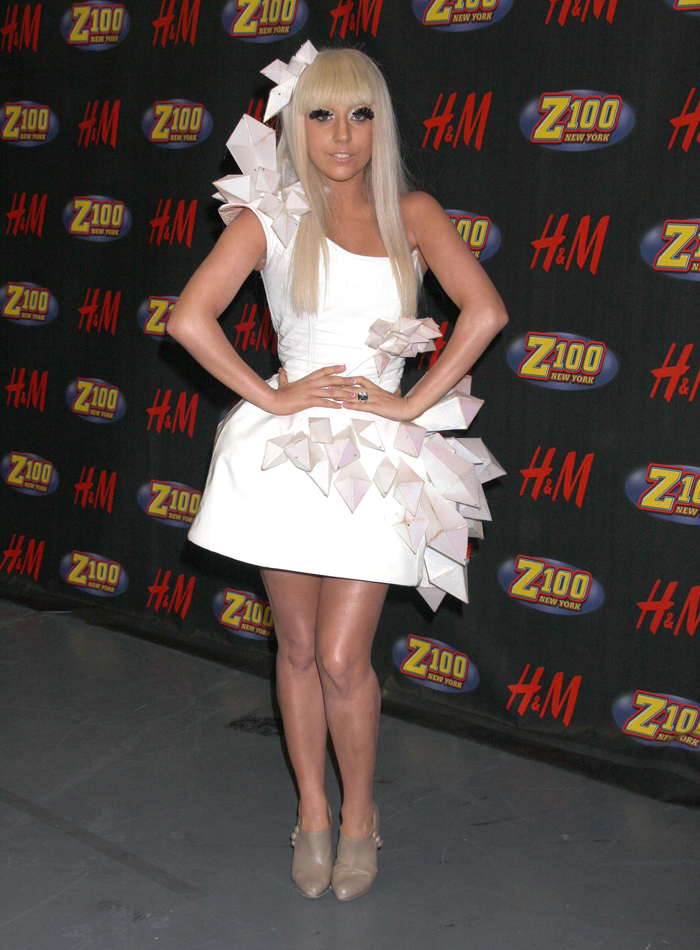 For this story, I decided not to repeat some of the recent and rather boring Lady Gaga photos that have surfaced in favor of going with some pseudo-vintage (and pre-plastic surgery) Gaga, circa 2008-9. But get ready for some new dish on Gaga via a former crew member, who is revealing so-called "shocking" secrets about Lady Gaga on the heels of last week's "blinding" revelation (via an upcoming biography by one of Gaga's closest confidantes) that Gaga used to do "bags and bags" of coke while listening to Bowie. All of these tidbits aren't really that surprising as much as predictable with the impending buildup Gaga's impenetrable, indecipherable (and possibly unintelligible) ARTPOP album that will bring the music industry into a new age. We'll see.
Anyway, the former crew member of Gaga's has chosen to remain nameless for fear of Gaga's terrible wrath, and this story discusses how Gaga is "a slave to her outrageous stage persona" and has developed "a personality disorder" that prevents her from recognizing her true self, Stefani Germanotta. Like, she's insists upon being referred to as Gaga to everyone, including her family and her sex partners. Personally, I think this is an affectation and part of Gaga's insistence that her life is art or some such nonsense, but let's do this anyway: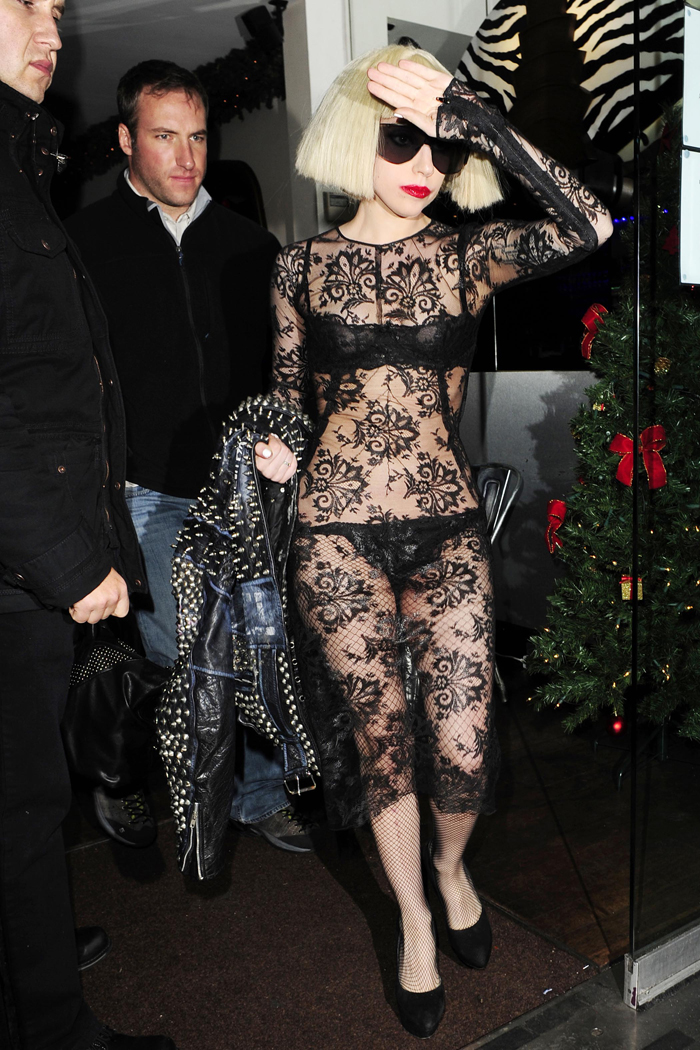 All Gaga all the time: "She has completely lost her mind. Nobody calls her Stefani. Even her mum calls her Gaga. She can no longer tell the difference between reality and performance. It is like she is living her entire life in this alternate universe that she has created."

On her maneating ways: "She was filming [the "You & I" video] in [longtme boyfriend Luc Carl's] hometown of Nebraska — with him there — and had hired Taylor [Kinney] to play Luc in the video. So she cheated on her boyfriend with the man playing him in the music video — then dumped him. Taylor had a girlfriend and she told him she didn't care. She takes what she wants — because she can. She is obsessed with men. She will do anything to get a guy."

She's into weird sex, of course: "She is a complete exhibitionist and has had sex in places where she knows strangers can see her. Her love-making is a big performance. She loves doing weird stuff in the bedroom. She is as extravagant in bed as she is on stage."

On her physical appearance: "Stefani had dark hair but she dyed it blonde early in her career because she kept being told she looked like Amy Winehouse. She didn't like that at all. She respected Amy's career but didn't want to look like her. She wanted to look like a supermodel."

Gaga's "terrible relationship with food": "She was obsessed with having to be skinny and would starve herself and be sick after meals. She tells her fans to love themselves whatever their quirks — but does not always practise what she preaches."

She's really the Mother Monster: "She would have a prayer circle before each show. One night she just suddenly turned on one of the backing singers, branding her unprofessional and ungrateful. She crucified her in front of dozens of people — she skinned this girl alive. It was so painful to watch — and no, you couldn't step in. She offers support to her fans who are victims of bullying and calls them her monsters — but she is a bully and a monster herself. She is not afraid of firing people. The way things have turned so sour now shows how Gaga will spit people out without a second thought."
[From The Sun]
Given what we've already heard about how poorly Gaga treated her personal assistant, I have no problem believing these stories about how she treats her backup dancers like dirt too. Funny how we never hear this sort of stuff about Madonna, right? Madonna might be seriously high maintenance (as well as paranoid about DNA sterilization), but we don't really hear horror stories about how she treats her staff and crew. Then again, Madge's relative humanity could be seen as a testament to her longevity, whereas I honestly don't see Gaga lasting longer than a decade in the entertainment industry before burning out in a wholly unspectacular way.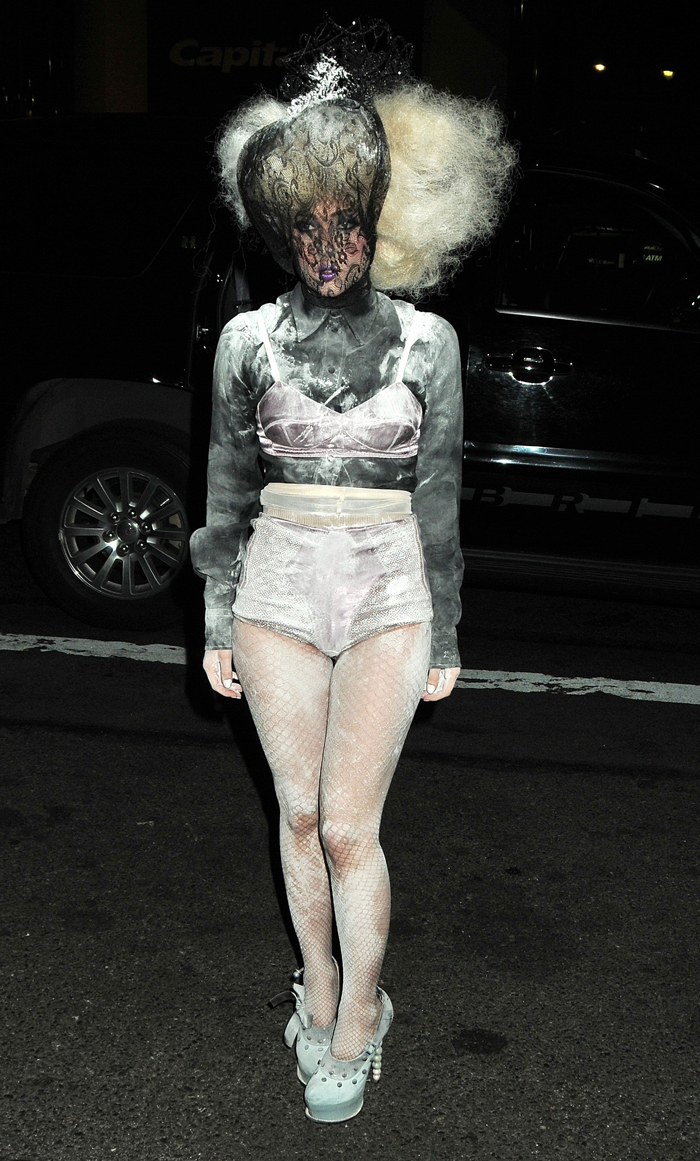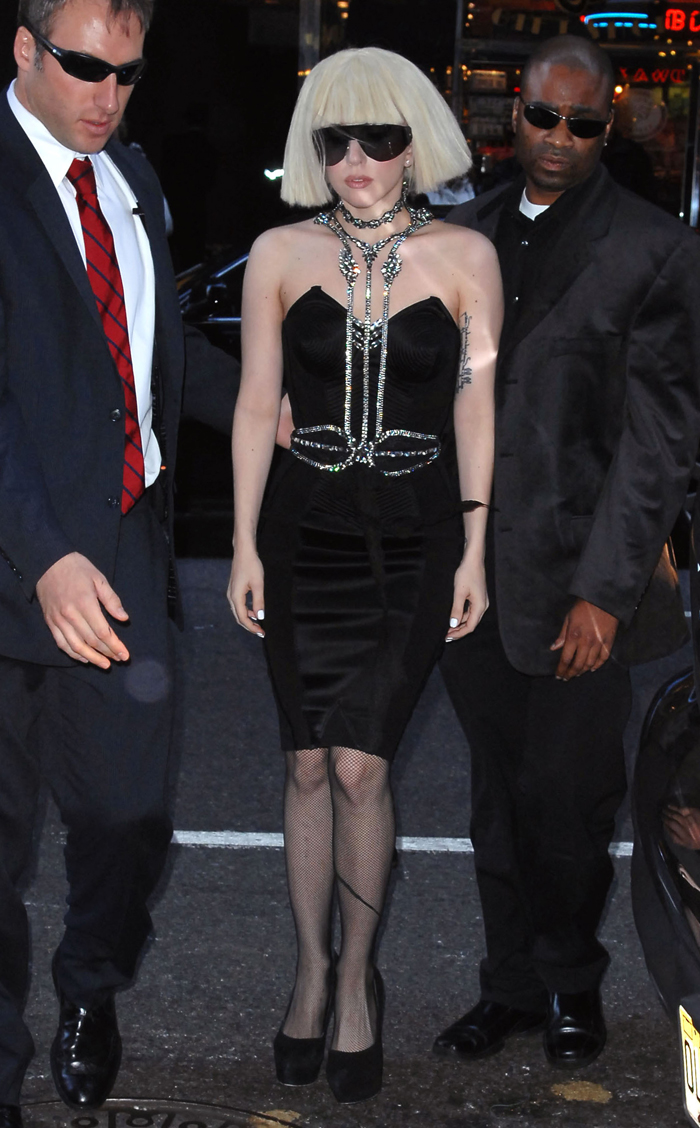 Photos courtesy of Fame/Flynet