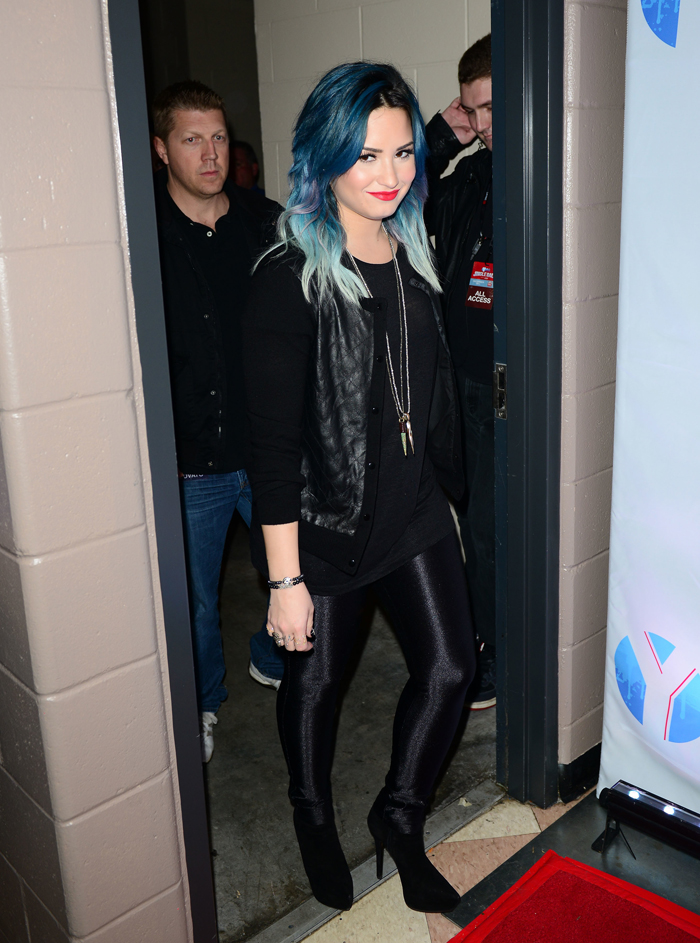 I like Demi Lovato and think she's a very talented singer, but she has terrible taste in three things: clothing, hair color, and men. The first two can be easily remedied, but the third could very well be her downfall. Demi's worked to overcome drug use and suicidal tendencies, but a bad man can ruin all of that progress in a heartbeat.
Wilmer Valderrama has a reputation as that type of dude. He's so sleazy and is known to "take advantage of vulnerable women." Wilmer and Demi have been enjoying an off-and-on relationship for about two years. I guess Demi either doesn't have any friends who will give it to her straight about exactly who she is dating, or she's not listening. Now the pair might be engaged. What a bad, terrible, no-good idea. Wilmer cruised over to Tiffany's for a diamond ring. Radar Online says the pricey ring definitely "looked like an engagement ring." You know what that means, right? Wilmer has saved his Handy Manny dollars. And Demi? You in danger, girl:
Sounds like wedding bells! Wilmer bought a 'classic, beautiful' ring at Tiffany & Co. right before Thanksgiving, HollywoodLife.com has learned exclusively.

Could Demi Lovato and Wilmer Valderrama already be engaged? If not, they definitely will be soon! The 33-year-old actor purchased a stunning ring from a Tiffany's in Pasadena, Calif and acted "really excited and happy," one of their employees told HollywoodLife.com exclusively!

After a report that Wilmer had been ring shopping for Demi, HollywoodLife.com dug a little deeper and spoke with an employee at Tiffany, who confirmed it all!

"Yes, Wilmer did buy a ring here," an employee told us exclusively. "We all talked about it afterwards because he was so darn nice!"

While she couldn't confirm that it was an engagement ring, the Tiffany employee did tell us it was extremely stunning.

"He chose a really classic, beautiful ring," she said. "Demi is going to be a happy girl when she gets it. He didn't say what it was for but he was really excited and happy — he seemed like any other guy getting ready to pop the question."

While Wilmer bought the ring back in November, there's no word yet if he's given it to her or not — we know she can keep things quiet!

"They have been together for quite awhile," a source close to the ex-X Factor judge told HollywoodLife.com exclusively. "Demi is very good at keeping secrets. They are in love and nothing is going to change that."
[From Hollywood Life]
The ring supposedly had "with you and by you always" engraved in it. Does that sound engagement-y? Hollywood Life also says that Demi and Wilmer have already talked about marriage and that Demi would definitely say "Yes!" if Wilmer proposed. You know she'll say yes. Poor Demi.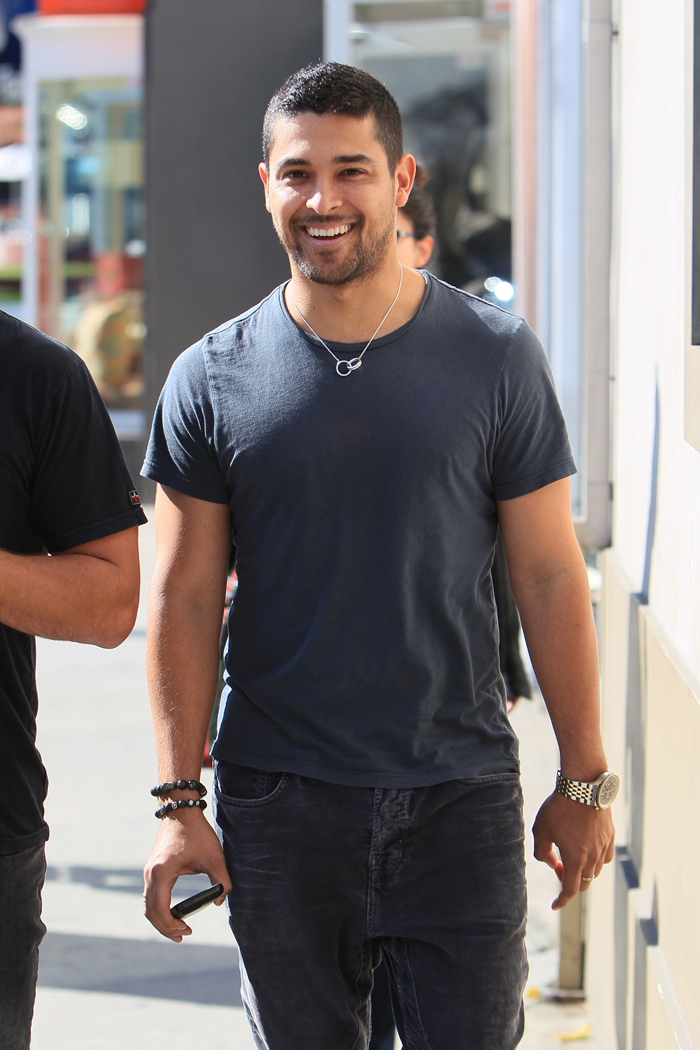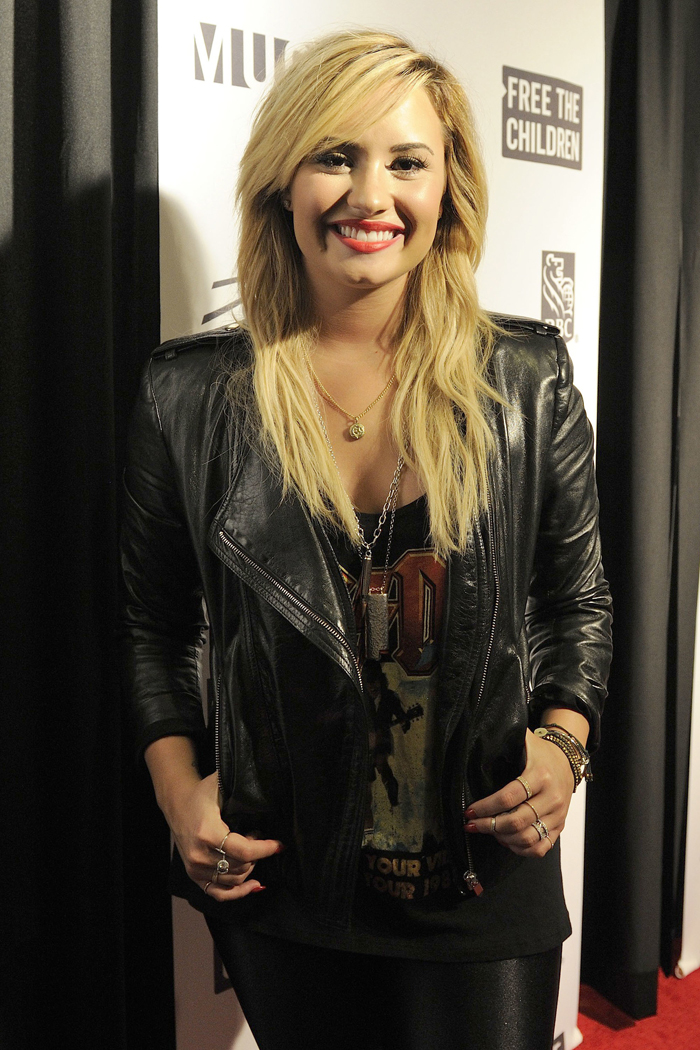 Photos courtesy of Fame/Flynet & WENN