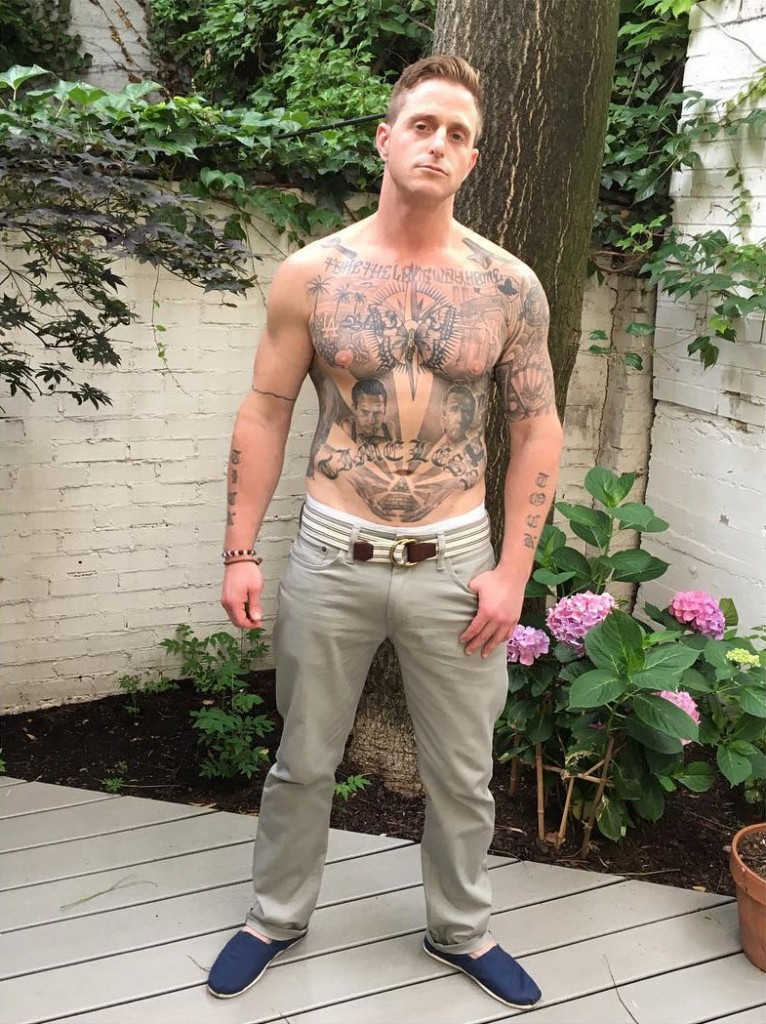 I would like you to consider the case of Cameron Douglas, 37, who got out of prison a few weeks ago after serving seven years out of a combined nine and a half year sentence for multiple drug charges including federal drug trafficking. I remember this case because it took several charges for him to finally be sentenced to hard time, which was still quite lenient. Cameron is the only child from Michael Douglas's first marriage, to Diandra Lewis. I'll try not to bore you with the storied details of his drug convictions, but he got arrested for dealing meth to a federal agent at a NY hotel in 2009, during which he was found to be in possession of a half a pound of the drug. He faced a minimum of ten years in prison for that charge alone. (He was also shipping drugs cross country.) Then, while under house arrest, his girlfriend tried to slip him heroin in an electric toothbrush. He ultimately got only five years in federal prison for drug trafficking, perhaps because the judge was swayed by letters written in his behalf by his dad, his grandfather Kirk Douglas, and his stepmother, Catherine Zeta-Jones, among others. While in prison in 2011, Cameron was again caught with drugs, adding four and a half years onto his sentence. Then in 2013 in prison he tested positive for drugs again. His dad Michael Douglas was still short-sighted enough to claim that "because of his last name, he's been made an example," probably because Cameron faced any prison time at all.
Well now that Cameron is out of prison he's started a public Instagram account, where he posts shirtless photos and gushes about his yoga instructor girlfriend, who even has a profile in People Magazine. These two curiously got papped out this week as well. Cameron is currently living in a halfway house and seems to be working as a model.
Cameron Douglas… was released from prison early after serving nearly seven years on drug charges. Cameron was transferred to a halfway house in Brooklyn weeks ago, and he has been spotted hitting the streets with his girlfriend, yoga instructor Viviane Thibes.

So, what has Cameron been up to following his release? Modeling! (Apparently the hot trend for former convicts.) He wrote alongside one shot of him posing in a tank top, "Dreaming big today & So grateful for it"
I guess if he's a model (although Yahoo seems to be basing that solely on his pics) then it makes sense that his Instagram is public, but it's also all due to his last name. Cameron is a prime example of celebrity offspring getting a slap on the wrist and every opportunity despite how many times they break the law. This is not a case of an addict being punished, he was dealing massive quantities of meth and subsequently got caught with drugs at least twice.
ET points out that Cameron has a large tattoo on his stomach of his dad and grandfather above the word "Timeless" in that sh*tty tattoo font. His dad's likeness is from his role in Wall Street and Kirk Douglas's is from The Bad and The Beautiful. If Cameron didn't want the publicity and just wanted to let his friends and family know how he was doing he would have either made his Instagram private or used Facebook.
Page Six reports that Cameron is planning to write a book. A source told them "Cameron will talk about his struggle being the son and grandson of Hollywood icons, and then his bad decisions which led him to jail, and then solitary confinement. He is staying low-key after his release and plans to spend time with his father and mother. He believes this is a new start, and a chance at a new life." He is staying low key, huh?
He looks just like Michael Douglas, right?