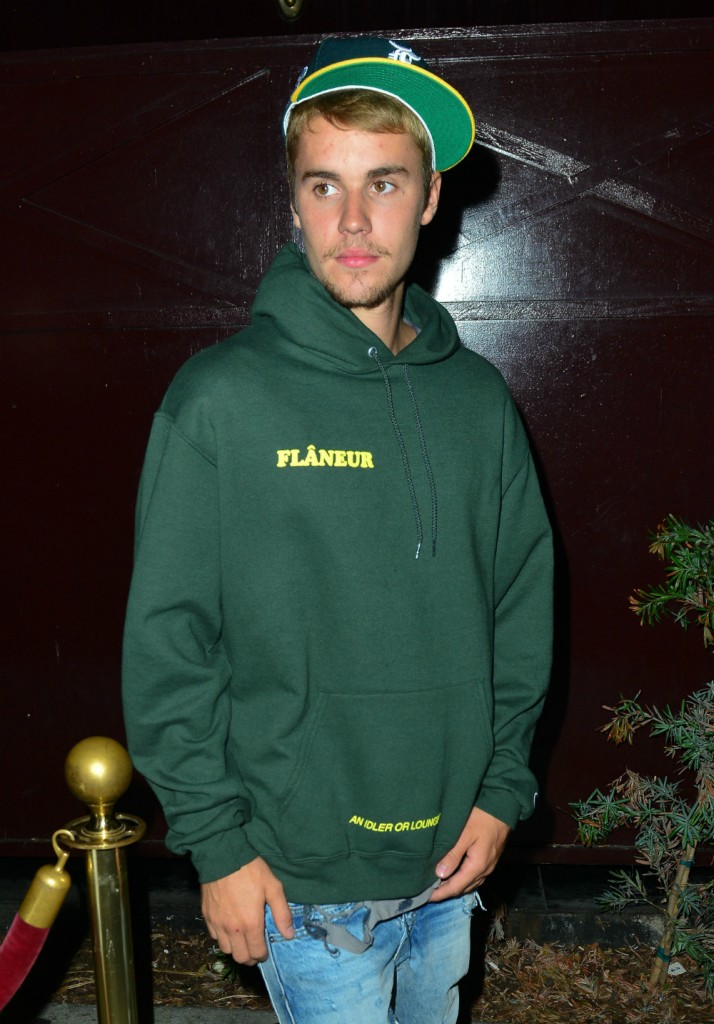 As we know, Justin Bieber cancelled the rest of his way-too-long Purpose Tour so he can focus on his faith and sustainability. I guess he's done that and now has enough free time on his hands to surf the internet for his next hookup. A young lady named Jessica Gober works for Fitness on Broughton gym in Savannah, Georgia. Recently, the gym posted this Boomerang of her promoting an energy drink to their Instagram:
When they posted this, by the way, the gym only had about 70 followers, none of whom were Bieber. Lo and behold, Bieber swooped in with a DM asking about who she was and planted a big ol' heart emoji, just in case anyone was unclear why he was asking. The gym told Jessica and she posted a screengrab to Twitter:
Did this actually just happen… lmao
Justin Bieber just messaged the gym that I work at and asked who I was hahahaha WTF pic.twitter.com/mktcdB1iDP

— Jessi (@jessicagober) August 9, 2017
Of course, her tweet went viral and everyone weighed in on what she should do next. Most suggested she take advantage of Bieber's affections as she may profit from it. Or, more succinctly, "omg get that money". Jessica, though, is happily involved with someone and let her internet guidance counselors know as much:
I've got everything I need right here 💓 pic.twitter.com/mET9XXkM8d

— Jessi (@jessicagober) August 10, 2017
However, Jessica, her boyfriend and her family aren't creeped out by Bieber's random ping, just shocked that it happened.
She said: "I didn't post the pictures of my boyfriend because I thought that Justin Bieber wanted to 'get with me', I posted them in response to everyone commenting that I 'ruined my chances with Justin by tweeting the screenshots'. Either way I didn't want a 'chance' because I am perfectly happy with my boyfriend."

She said: "All of the articles that have been posted have been based only on assumptions. We didn't think Justin Bieber was being creepy, the gym did respond to him on Instagram. I don't think he had any inappropriate intentions by simply asking who I was."
I dunno, I find it a little creepy. Remember, this isn't the first time Bieber has sought out randoms online. However, Bieber fans not only thought it was perfectly acceptable, they think Jessica should get over herself because he just casually wondered who she was, he didn't say she was Queen of Prettyville – OKAY?!
Justin just asked who you were, it's not like he asked you to marry him. pic.twitter.com/GQhGJwOX2v

— ؘ (@maIonestan) August 10, 2017
he's just asking who she is pic.twitter.com/wsgxyrrA38

— Rajmønda (@signofdevonne) August 9, 2017
Wtf gurl he didnt ask about who u were tho and u pretend like he asked and super hot queen lmao

— Hell yeah it's Silmi (@biebersmysilver) August 10, 2017
He just asked who u were honey, he didnt say "I wanna hook up with her "

— Nicole💗 (@hottbieberxoxo) August 10, 2017

You get the idea. So, did Bieber by chance stumble across the photo of a young lady he thought might be interested in hearing about his thoughts on Purpose? No, of course not, he was looking to score and I don't even want to know how he came by the post in the first place. Jessica said she is surprised at how much attention this is getting. She's receiving a healthy dose of hate for posting it, I don't blame her though – Justin Bieber popped up on a DM out of the blue asking about her: I'd make a t-shirt out of that. I'm not too worried about her. Scrolling through her Twitter feed, she's pretty funny. I think she'll weather this little media storm and probably emerge from it with a huge client roster as a result.
If I see one more pic of food on here I'm going to eat my phone

— Jessi (@jessicagober) July 10, 2017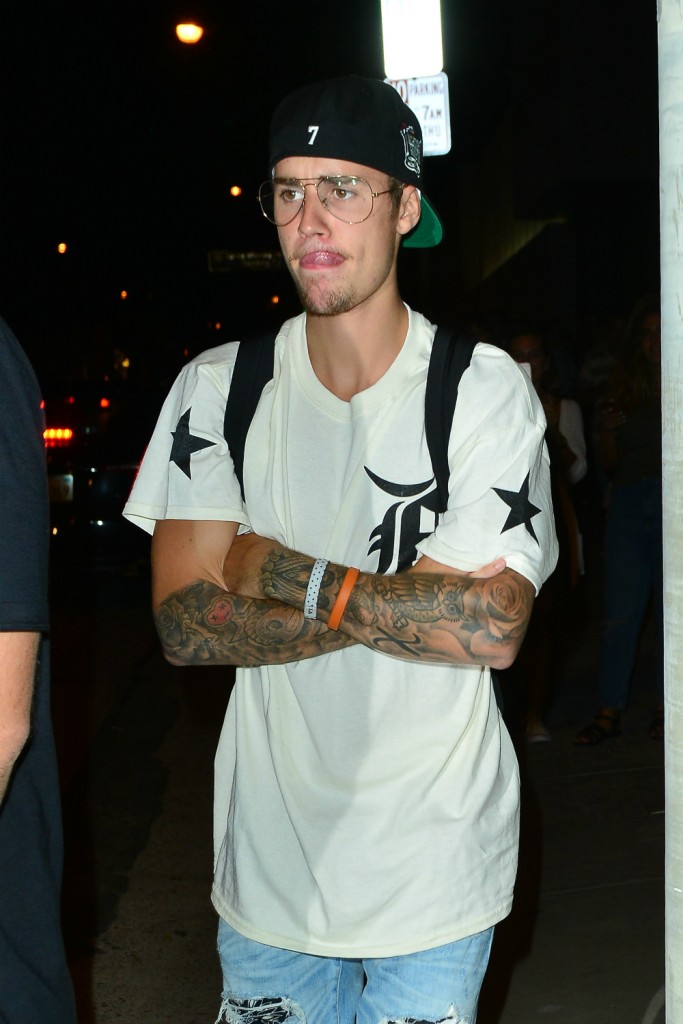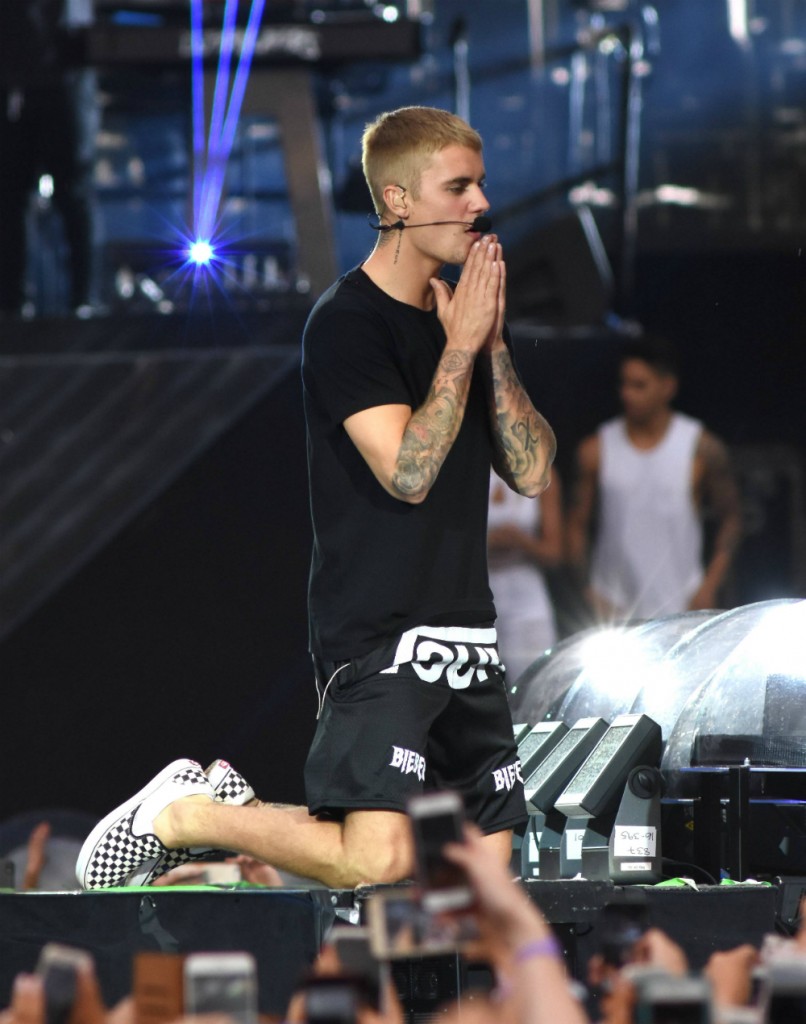 Photo credit: Instagram, Twitter and WENN Photos