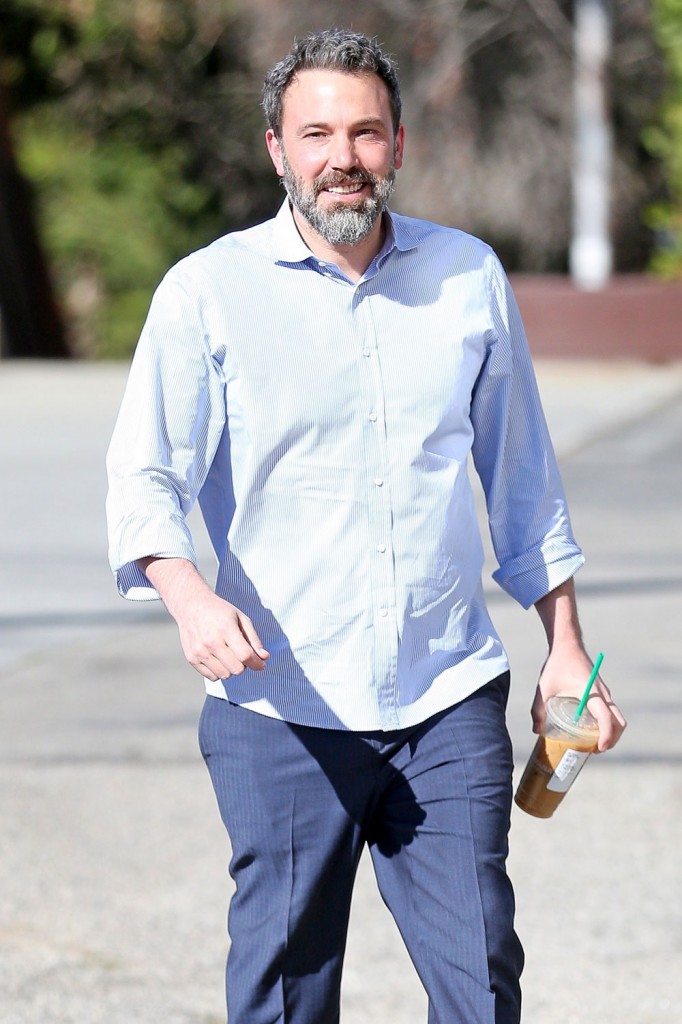 Ben Affleck is so concerned about his public image that he used his influence to have the genealogy show, Finding Your Roots, edit out the fact that he had a slave-owning ancestor. You may remember that, but it's worth revisiting in light of the fact that Affleck was revealed as a groper in the wake of the Weinstein story. We saw two videos of Affleck sexually harassing women on camera during interviews in the early 2000s and one other woman came forward to say that he grabbed her butt and put his finger in the crack at a party in 2014 when he was passing by her. Another woman chimed in to say that she was at the same party and that several of her friends were similarly assaulted by Affleck. Affleck has apologized for one of the two video incidents, the one involving Hilarie Burton. The other interviewer has defended Affleck's behavior and claimed it was "a game." He has not yet explained why he went around groping random women at a party. Maybe he assumes we'll forget about that if he carries on like nothing has changed. He also hasn't addressed Rose McGowan's claims that he was well aware that Harvey Weinstein assaulted her years ago when it happened.
It's sort-of business as usual for Affleck. He was seen taking his kids out for ice cream with his estranged wife, Jennifer Garner, last week. These photos are of him outside church with Garner and the children on Sunday, dressed in a button down shirt, with dress pants and oxfords. Remember what he usually wears to church? He dresses up a t-shirt by throwing on a suit jacket over it or he wears a button down checked shirt and he usually wears sneakers. This is a deliberate image control move by Affleck and it's transparent. We see you. I would say at least he's trying but is he really? Again, he hasn't addressed the claims that he went around sexually grabbing women at a Golden Globes party in 2014. I'm surprised that we haven't heard from more women, because when do men suddenly decide to violate women for one night and then stop? Have his people been frantically making calls?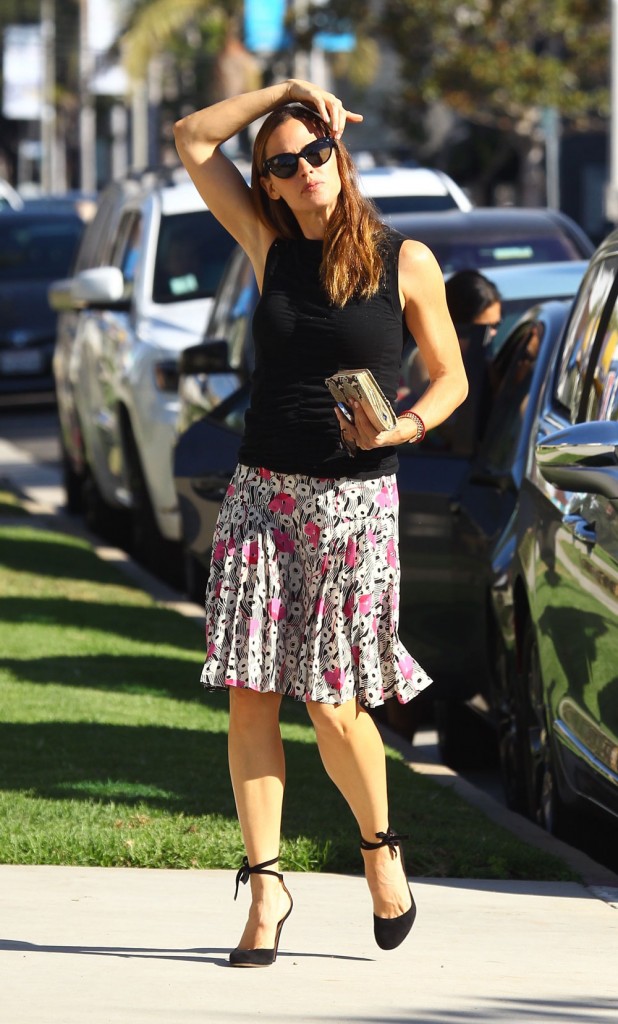 For her part Garner wore actual high heels, I don't remember seeing her in anything but kitten heels for casual wear, and these look very good on her. She usually wears expensive and comfortable-looking sandals. Maybe she's feeling bolder now that she's training to be an action star. Maybe she's relieved that the public is finally getting a glimpse of the person she's been dealing with for over a decade.
Affleck may be lying low and waiting this out, seeing how many more women come forward to confirm that he sexually assaults women. It's interesting that this weekend he chose to stay with his family and go to church instead of visiting his former mistress now-girlfriend in New York. Surely that's a coincidence though because he just saw her last weekend. I bet we'll be seeing less of her overall.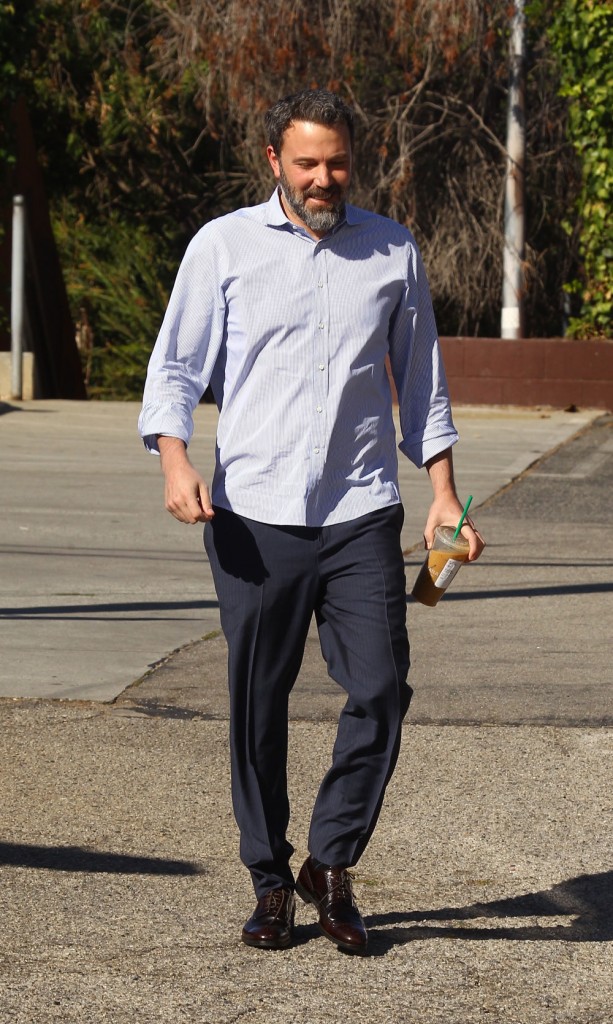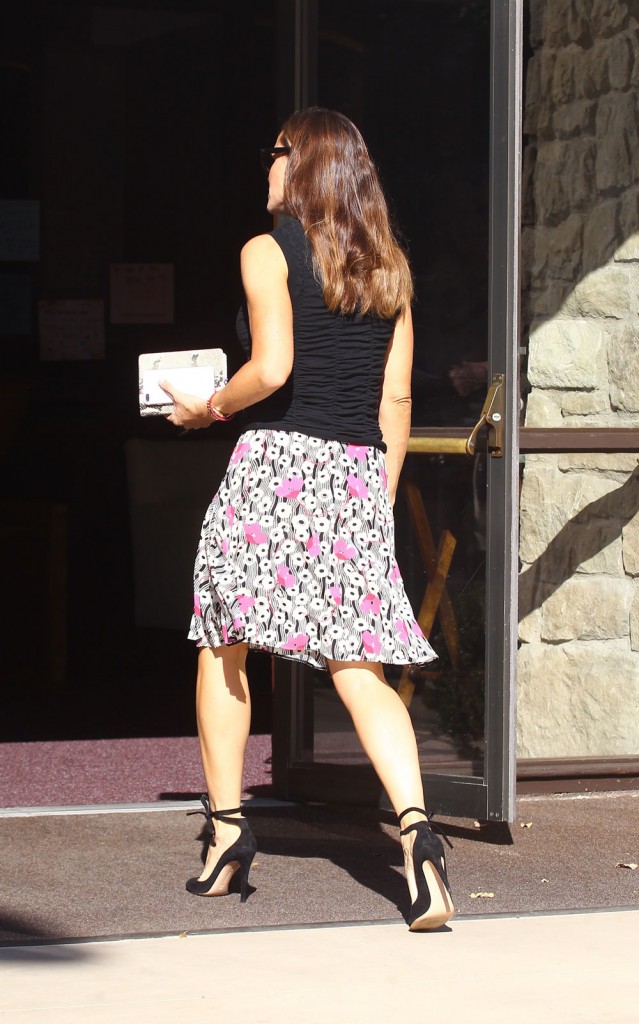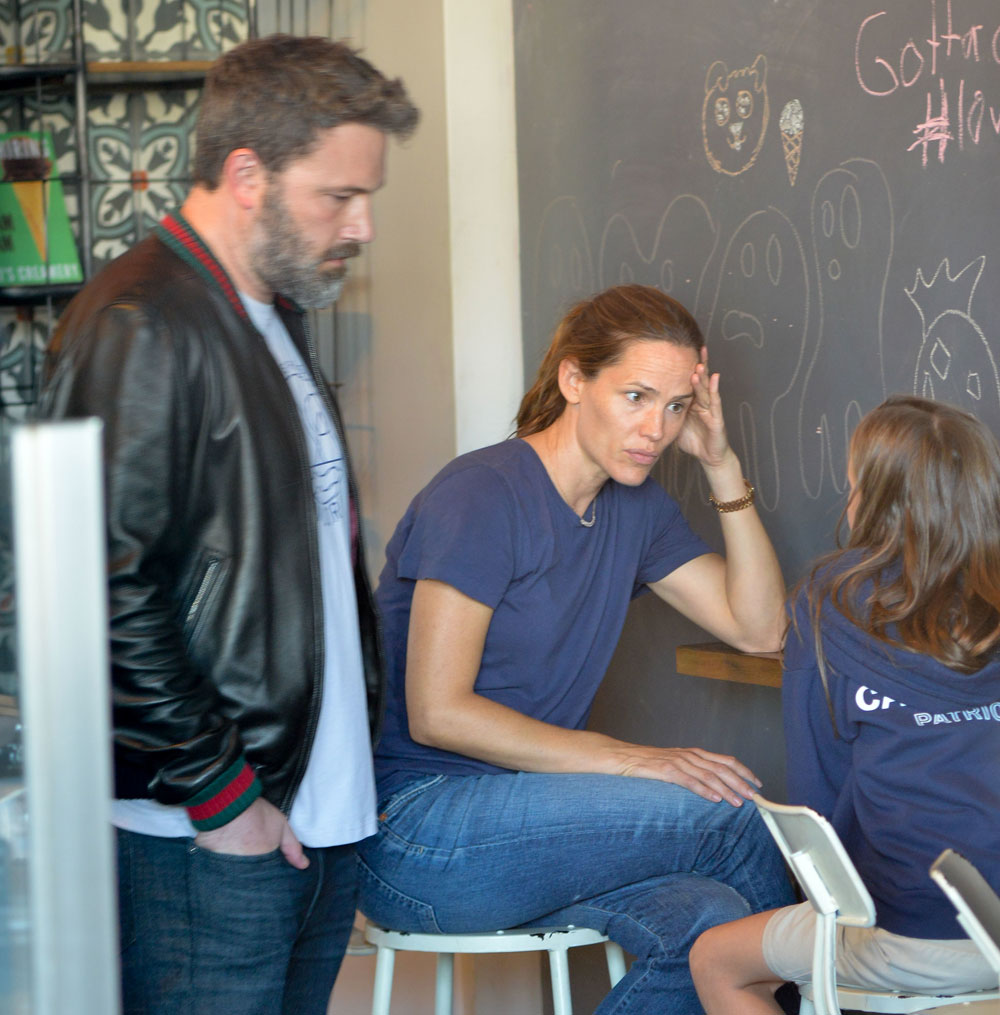 photos credit: WENN and Backgrid