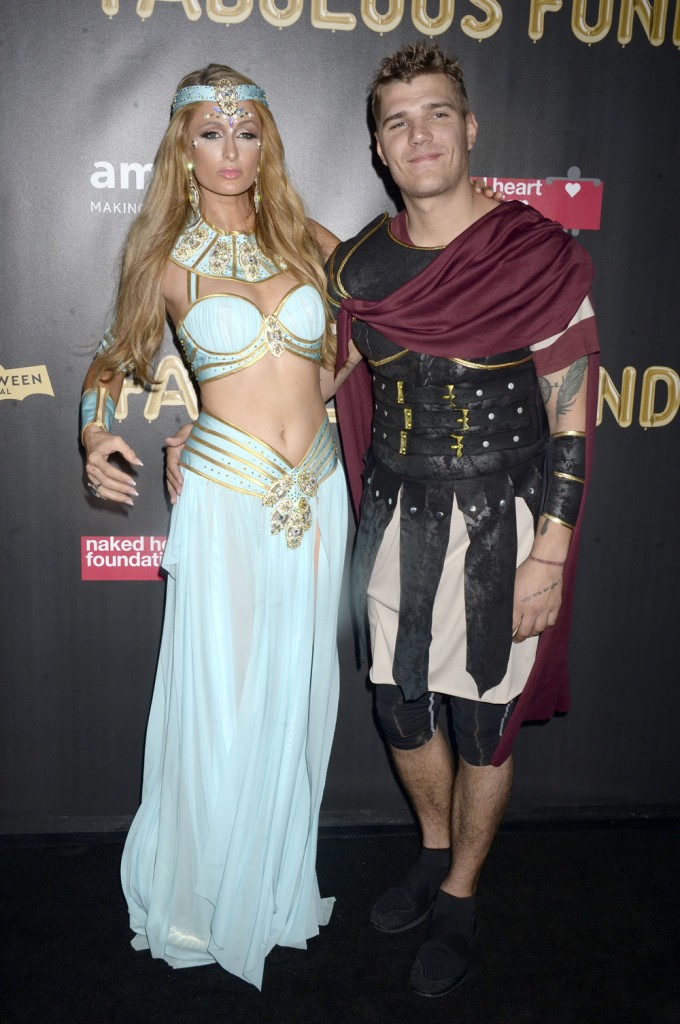 Paris Hilton has been popping up a lot lately. When she's been dropping her thoughts about fame and politics, she is also sure to mention her boyfriend as many times as the sound bite will allow. Usually, Paris refers to him as "my boyfriend," which I hope is because she likes the title and not because she keeps forgetting his name. The boyfriend being mentioned is Chris Zylka and we should learn his name, not just because some of you said he was really quite good on The Leftovers but because Paris seems to think he's going to be around for the long haul. She's already told us he's, "the one," but recently she said they can't wait to get married and start a family. She also revealed that they never, ever fight. Mm-kay, well, if there's anything that will test her theory, it's wedding planning, marriage and kids.
Paris Hilton and Chris Zylka have been dating for less than a year but they've already got a wedding – and babies – on the brain.

Us Weekly caught up with the lovebirds on Saturday, October 28, at the Fabulous Fund Fair in New York City, where they appeared to be as happy as can be.

"I think we're the only couple that never fights. All my friends are like, 'Literally, you guys are the perfect couple. I've never seen you argue,'" the socialite-turned-DJ, 36, gushed to Us. "We communicate well," added The Leftovers actor, 32.

When asked about the potential for upcoming nuptials, Hilton told Us: "We cannot wait, it's going to take a lot of planning!"

If it's up to them, there will be a lot of kids in their future as well. The entrepreneur dished to Us about wanting a big family: "I grew up in a family of four, so I definitely don't want only one. Two or three, I'd be happy with two but three would be amazing."

"We're really close to our families and it's so important to have a close relationship with your brothers and sisters, so we definitely want our children to have siblings to grow up with," Zylka added.
Of course, Paris thinks they are the only couple that never fights. She may think they're the only couple that laughs, smiles at each other or watches TV together because her view can be a bit myopic at times. That said, I believe Paris believes they never fight. First, they've been together for less than a year and it's possible they're still in the 'everything is magical' stage. Second, by the amount of times Paris said "I" and "me" vs. Chris saying "us" and "we," I think the relationship hierarchy is obvious. If Paris calls the shots, maybe she hasn't approved a fight yet? On the other hand, our proof of their perfect union is Paris reporting her friends' comments about the public face of their relationship. I'm not sure I see this as a credible source.
I'm slightly more interested in her talk about marriage and babies, though. If they can't wait and it's going to take a lot of planning, why aren't they engaged? I assume Chris has been given a list of three acceptable – and very detailed – engagement scenarios. Only he's having a hard time selecting one because he wants to ask Paris first which he should pick and the instructions clearly say it's supposed to be a surprise! Oh my gosh you guys – a Paris Hilton wedding is exactly what I need. Can you imagine the spectacle? There will be 17 sponsored wedding showers. I predict at least two crown changes. She'll have three full length gowns followed by a going-away outfit resembling a bedazzled doily. They'll rent out Montana for the venue and theme it "Ibiza". Her procession to the altar will be an actual parade through Bozeman. After their week-long celebration, which will involve several "viewings" of the couple seated on imported thrones, they'll depart on a 30+ suitcase honeymoon, none of which will be Chris'. And no fights throughout any of it. As a matter of fact, Paris will have a bow-tie muzzle made for Chris to wear to ensure they don't argue. And her friends will tell us that it was – literally – like, the perfect wedding.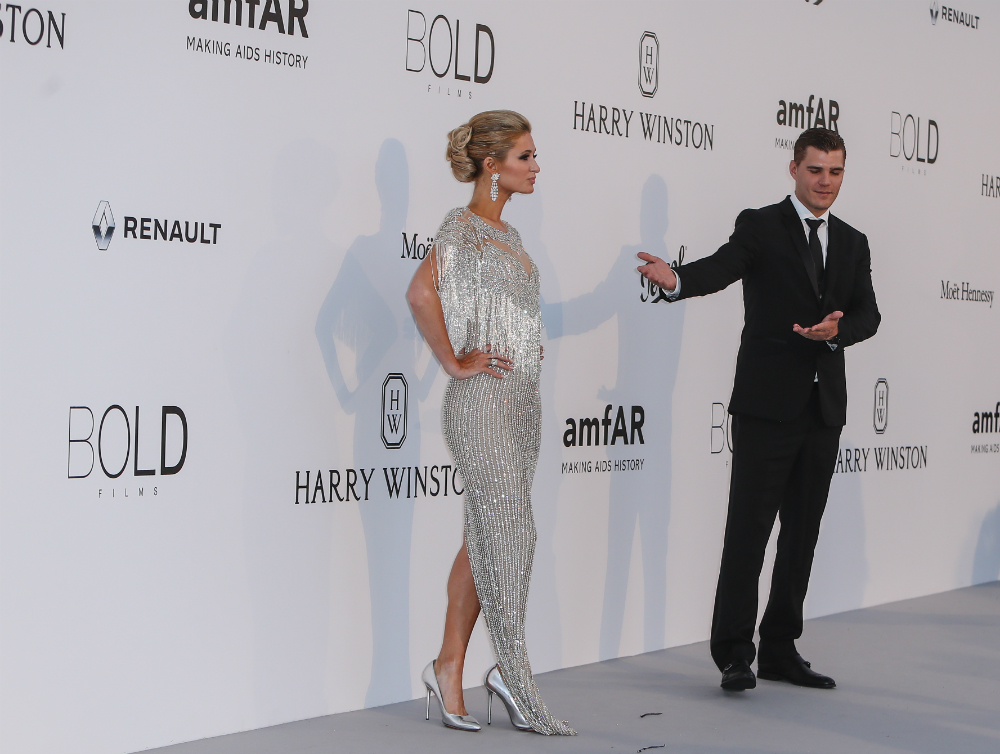 Photo credit: WENN Photos and Instagram