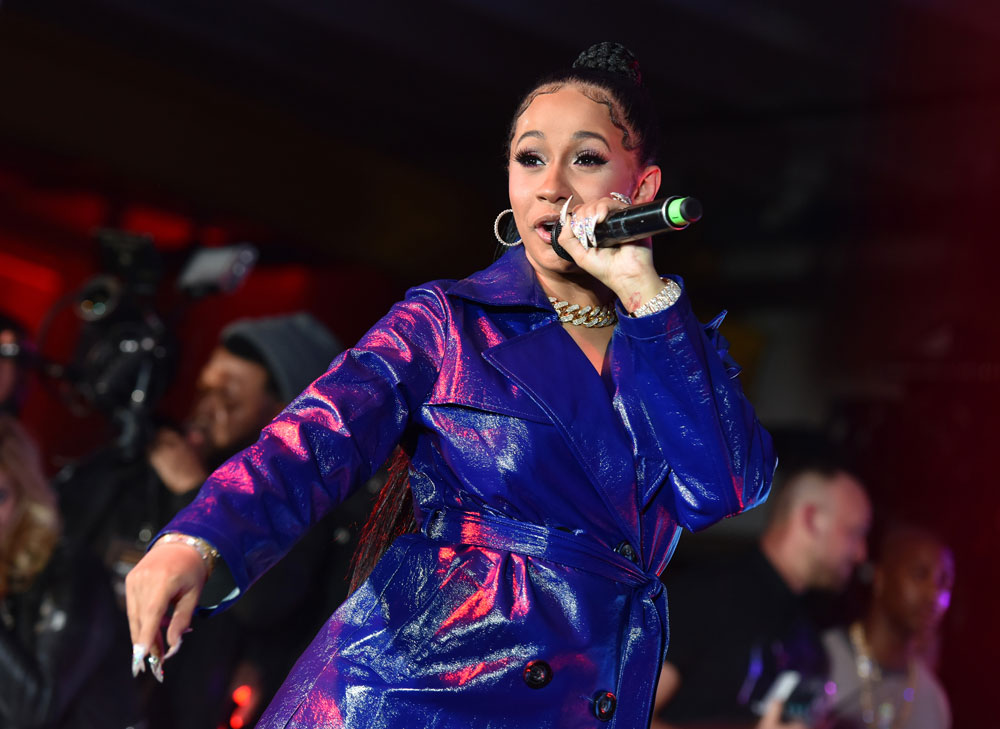 I think if there is one thing we can know for certain, it's that Cardi B will speak her mind. Cardi's Instagram, like most celebrities, is a mixture of promotional stuff and personal just-for-fun posts, like close ups of her eight-carat teardrop engagement ring from fiancé Offset. Last Friday, Cardi posted this video to her Instagram:
While most cheered her on her moves and general bad@ssery, one fan thought she'd be clever and asked in the comments if Cardi was hiding a "Kylie Jenner secret". The answer was "no," only Cardi added her perfect Cardi B flourish to her response.
No, Cardi B is not pregnant this time either.

The 25-year-old "Bodak Yellow" and "Bartier Cardi" rapper posted on Instagram on Friday a video of her dancing. One user left a comment that said, "Is there maybe a Kylie Jenner secret that we need to know about lol Just asking." The Keeping Up With the Kardashians star is reportedly pregnant with her first child, although she has not confirmed this.

"No bitch I'm just getting fat. Let me fat in peace, [sic]" Cardi B replied.

The rapper had said at the 2018 Grammy Awards in a now-viral interview with E! News' Giuliana Rancic that somebody is always saying that she's pregnant every two weeks.

"So it's just like, if ya'll wanna know, ask me, I'll tell ya," she said.
Honestly, if somebody is not birthing a child in front of me, I do not ask if they are pregnant. They could be eight-months pregnant, two feet wide, buying breast pumps and I'll still wait until they bring it up before I say anything. I had to watch Cardi's video above twice because the first time I forgot what I was supposed to notice and just watched her dance. But the second time I kept my eyes on her mid-section and I just don't see it, sorry. We've discussed a few reasons why it's not a good idea to ask about a woman's fertility status, the very least of which is it is none of anyone's business unless she wants to tell you. However, as Cardi said, if you ask, she'll tell you. And personally, I think, "let me fat in peace" might become my response to everything from here on out.
So no, Cardi is not pregnant but she was nominated for two Grammys, had a number one single that toppled Taylor Swift from the top spot, is going on tour with Bruno Mars and is engaged so next time anyone wants to ask her something, maybe ask about those things instead. And, as CB will cover, she also appeared in the Alexa Lost Her Voice ad for the Superbowl. Definitely ask her about that because it's a riot.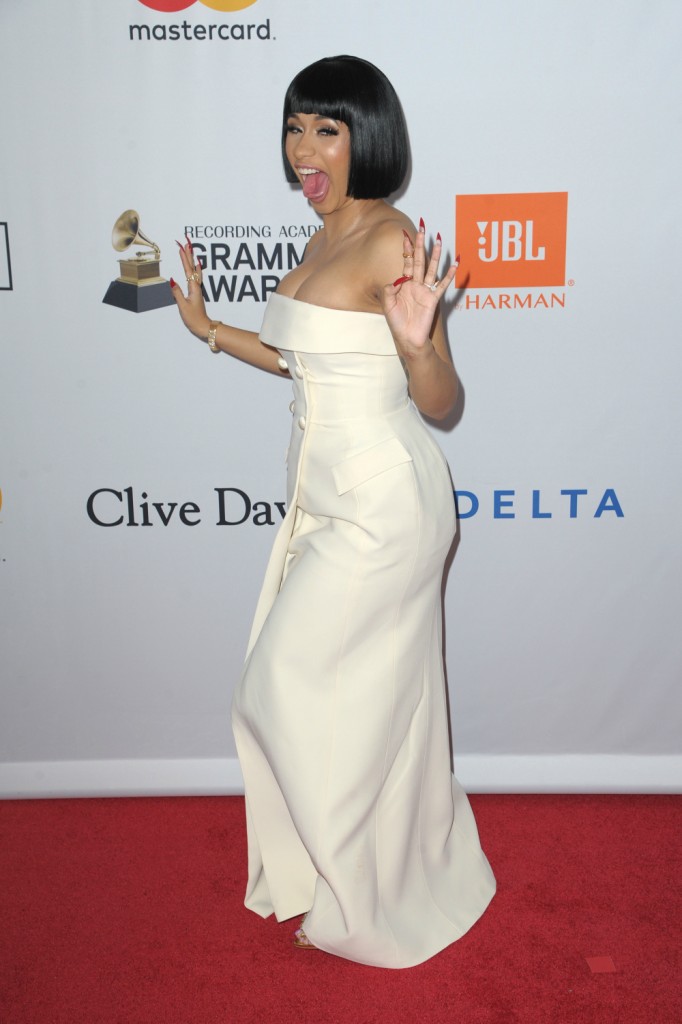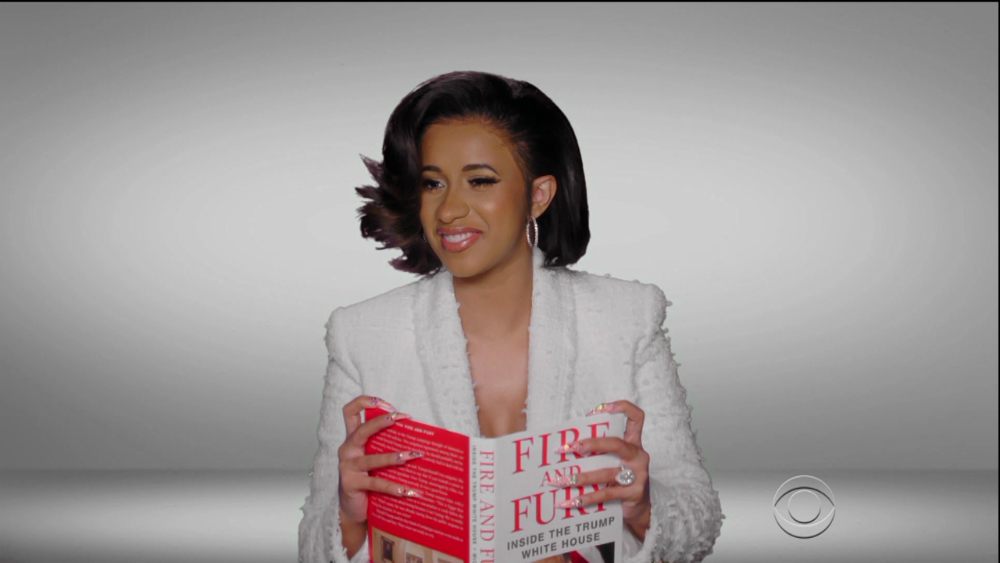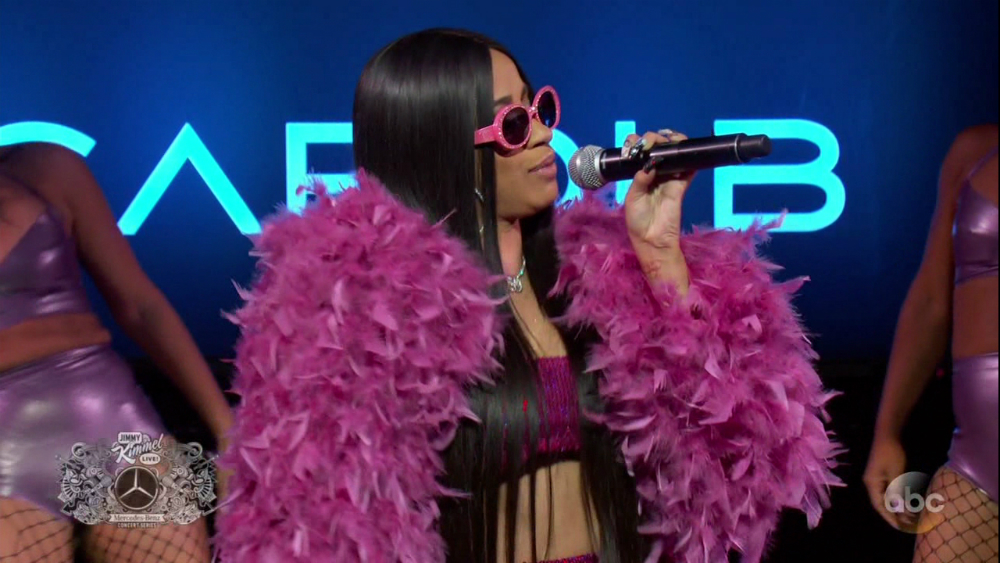 Photo credit: Daniel Boczarski / Getty Images for blu, Instagram and WENN Photos