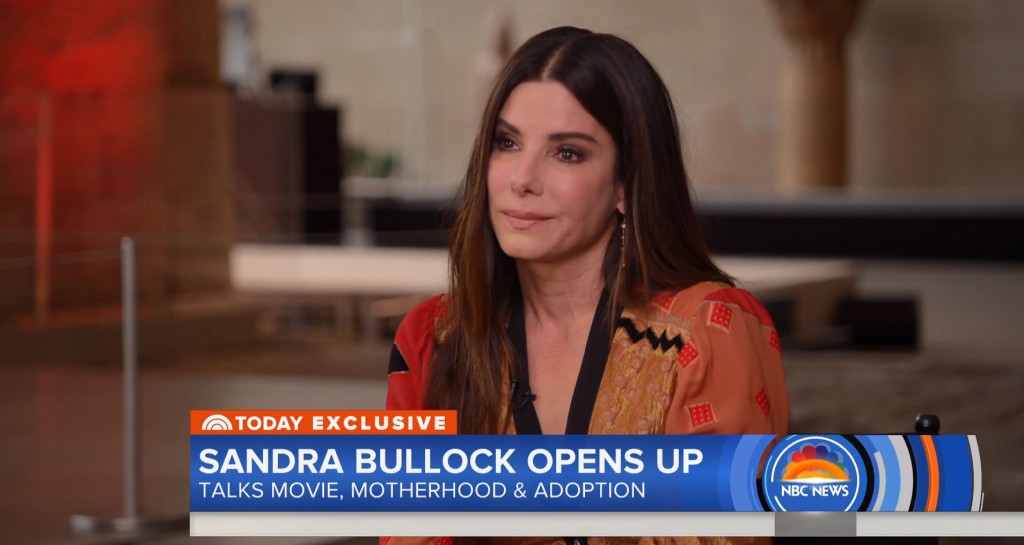 Oceans 8 is out this weekend! I'm so excited to see it but I'm going to wait and see what the critics say, fingers crossed. Sandra Bullock was interviewed by Hoda Kotb on the Today Show yesterday. She's getting a lot of coverage for how open and vulnerable she was while talking about her two children, Louis, 8, and Laila, 6. Sandra got teary when she discussed adopting Louis after Hurricane Katrina. She described it like it was meant to be, and said she just knew that her child was in New Orleans. When she saw Louis she knew he was her son. Then, before she adopted Laila it all felt fated again and like Louis already knew he was going to get a little sister. This really touched me.
When you were [in your 40s] did you think to yourself, 'maybe not' [for having kids]?
I did think maybe not and then Katrina happened. I'm going to cry. Katrina happened in New Orleans and I knew. Just something told me that 'My child is there.' It was weird

It was the process of filling out forms, being judged, being in the spotlight about who you are as a human being. It was four years later. Then I looked at him and I said 'Oh there you are.' It was like he had always been there. He fit in the crook of my arm. He looked me in the eyes. He was wise. My child was wise.

The beautiful thing that I was constantly told was 'the perfect child will find you. You will find your child.' You don't believe that when it's not happening. When it does happen you know exactly what they're talking about.

There's no end game. There are hundreds of thousands of children who are ready to be your child. You're a forever parent the minute you accept that child.

On making the decision to adopt a daughter
I was having dinner with some girlfriends of mine and Louis wanted to sit with them and came out of his bath in his towel. [My friend] was talking about her daughters and he goes 'yeah, I don't have daughters.'

[He said] 'I'm going to have a baby soon.' And I realized at that time maybe he knew something. When I think about it, it would have been around the time that Laila was born. Is it coincidence? It's Louis's way, Louis has a very strong way. He's a strong leader and he led me to [Laila].
[From The Today Show video via People]
Hoda started crying too because she's an empathic person and she could relate, having adopted a baby girl early last year. I'm a skeptic and I tell myself that there's no such thing as destiny but then I hear stories like this and I believe that they believe. It's true for them, you know? It's interesting to me that it took four years for Sandra's adoption of Louis to happen. Sandra went quiet for a few weeks in early 2010 before she adopted Louis because that's when the press learned that her then-husband, motorcycle customizer and reality star Jesse James, was a serial cheater. That news came out right after she won the Oscar for The Blind Side. Then she emerged with Louis and completely changed the narrative. It wasn't some grand plan she had, it all just came together for her at that moment. It sounds like that's how she sees her life and family too, as coming together just as it should.
Here's Sandra's interview: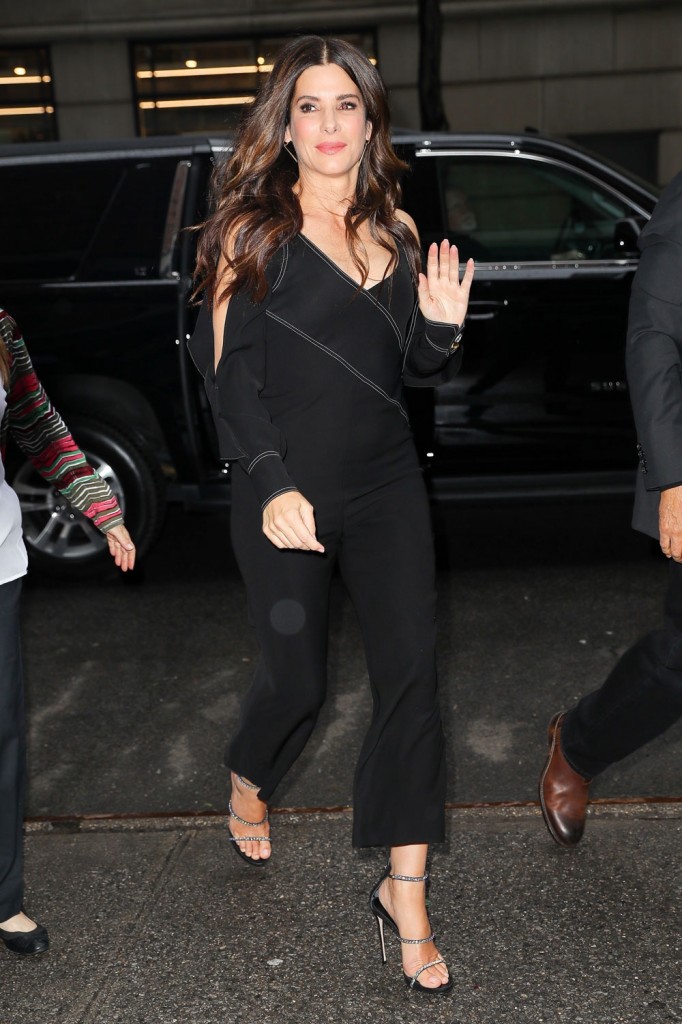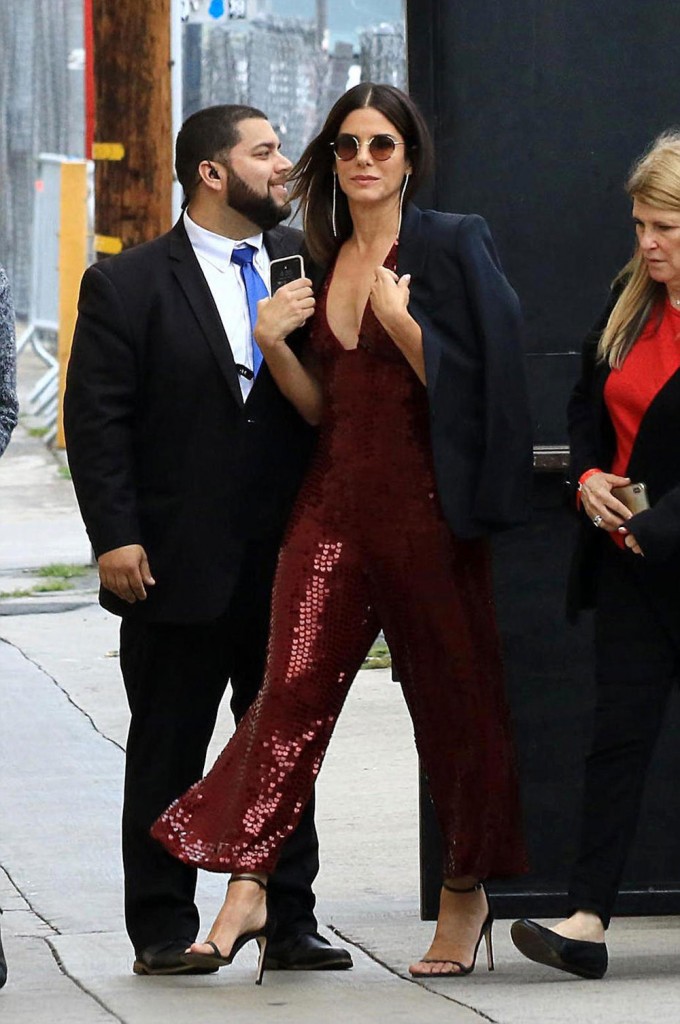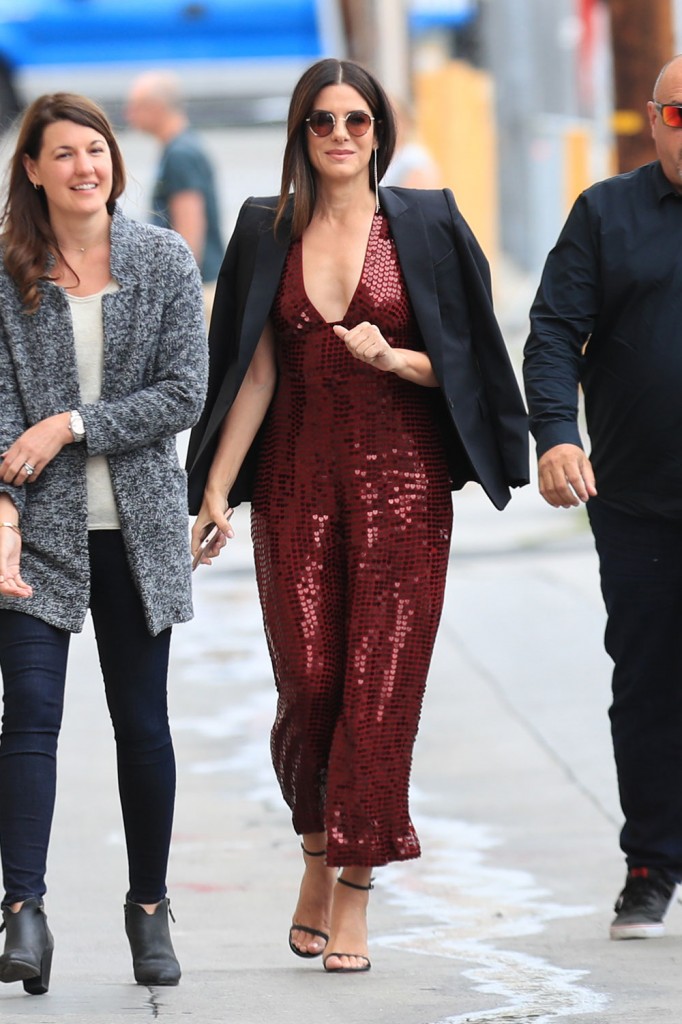 Photos credit: Pacific Coast News, WENN, Backgrid