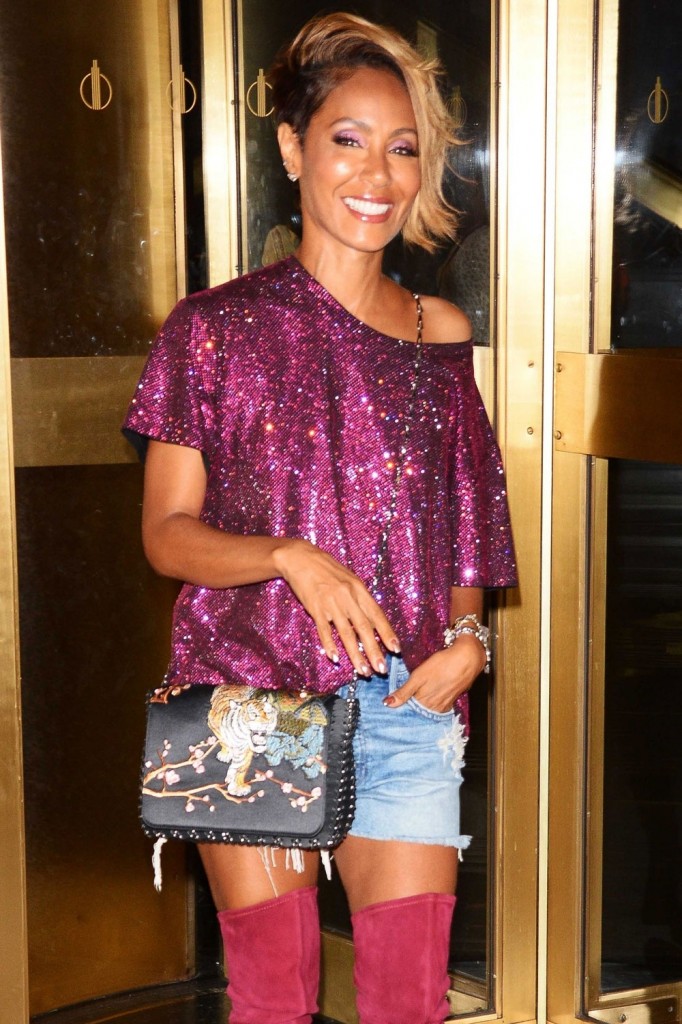 Jada Pinkett Smith is doing the rounds for Red Table Talk, which is produced in conjunction with Facebook Watch. It was announced that the first season has been extended 13 more episodes to air in the fall. Given Jada's formula for promoting this show: overshare, get headlines, do interviews explaining the things she revealed, I wonder if it's sustainable. We've already heard Jada talk about her lax parenting, her love of getting off, her hair loss and her feud with Gabriel Union. I shouldn't underestimate Jada's ability to make people cringe. Plus she's having Will on the show soon. They can tell us all about their sex life, just like ten years ago.
Anyway Jada was on the radio show Sway In The Morning, where she talked about her show, her family and her relationship with Will. It was similar to other things we've heard from Jada when she's hinted that she doesn't have a traditional marriage.
Will is going to be on next season
We are going to talk about the very unique partnership with have.

On if they're going to confront the rumors that they've had breaks
Will and I, we are family. That's never going down. That's just not. Ever. Take out all that whole marriage, relationship crap. At the end of the day, Will and I are family. I'm going to hold him down. All that relationship, what people think, ideas of a husband, partner whatever. At the end of the day, that's a man that can rely on me for the rest of his life. Period.

A caller asked "when there's a small indiscretion how do you get past that?"
The one thing I've learned as much as we wish our partners could be perfect, that they never hurt us, that they came into relationships with no flaws and had everything figured out, we don't. Inevitably all kinds of things [come up]… figuring out are you a person who can hold down monogamy, are you a polyamorous individual? Whatever the hell. Relationships really are about self discovery… I have to be more for myself. As I become more for myself I can look at my partner and I can see what his flaws are. I can see what his hurts and his traumas are and sometimes people's actions reflect hurts and traumas. Do you have somebody that's willing to work through [that] in order to get through to the other side? I've learned how to love unconditionally as I've learned how to love myself unconditionally.

She says she's explored different kinds of relationships
People look at relationships as very cookie cut and that's a problem. There are so many different kinds of relationships that are happening in the world that we're not talking about that I've explored completely. A lot.
Jada also said that Will regularly goes on vacation with his ex wife, Sheree, and their son, Trey. Sheree, Will and Trey, 25, just got back from a vacation to Jordan and Israel. I was surprised that she admitted that Will went on vacation with his ex, but obviously it works for them and Jada is ok with it. A lot of families bring their exes on vacation to co-parent with them and can get along.
As for her relationship, I think they did have serious problems around 2011-2012 and they worked it out. Jada seems fine with whatever at this point. Her comments about polyamory were telling to me. You can see that at around 22 minutes into the video below. She talks about how she's standing by Will no matter what around six minutes in.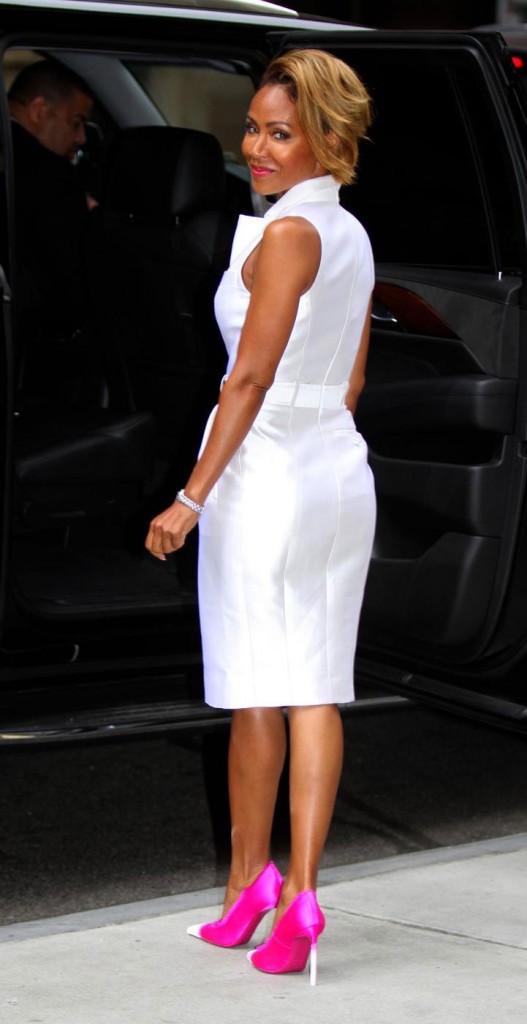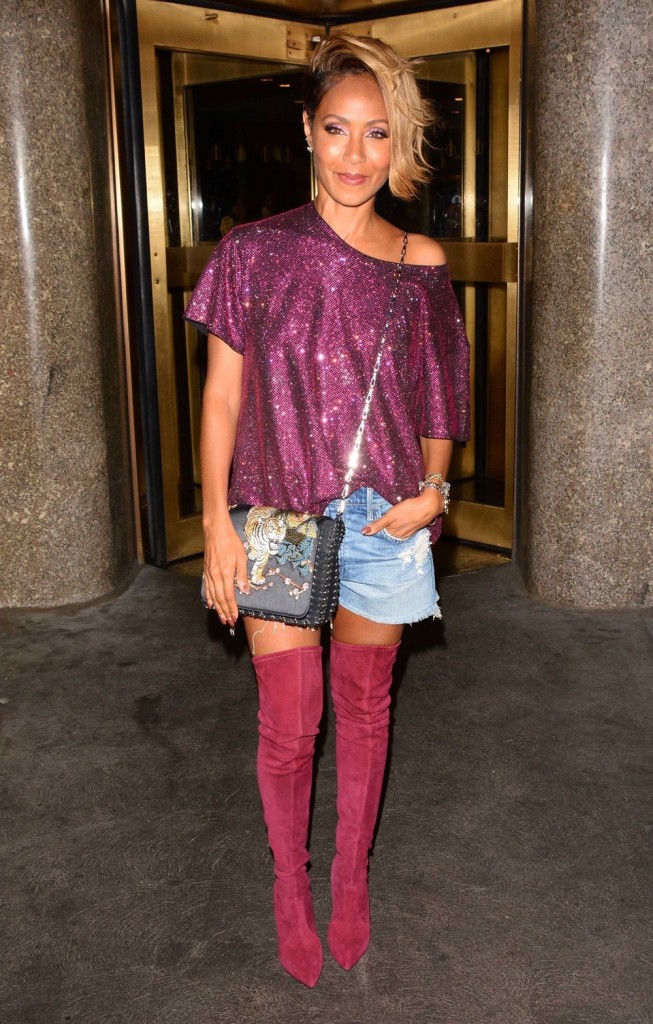 photos credit: Backgrid, Pacific Coast News and Getty