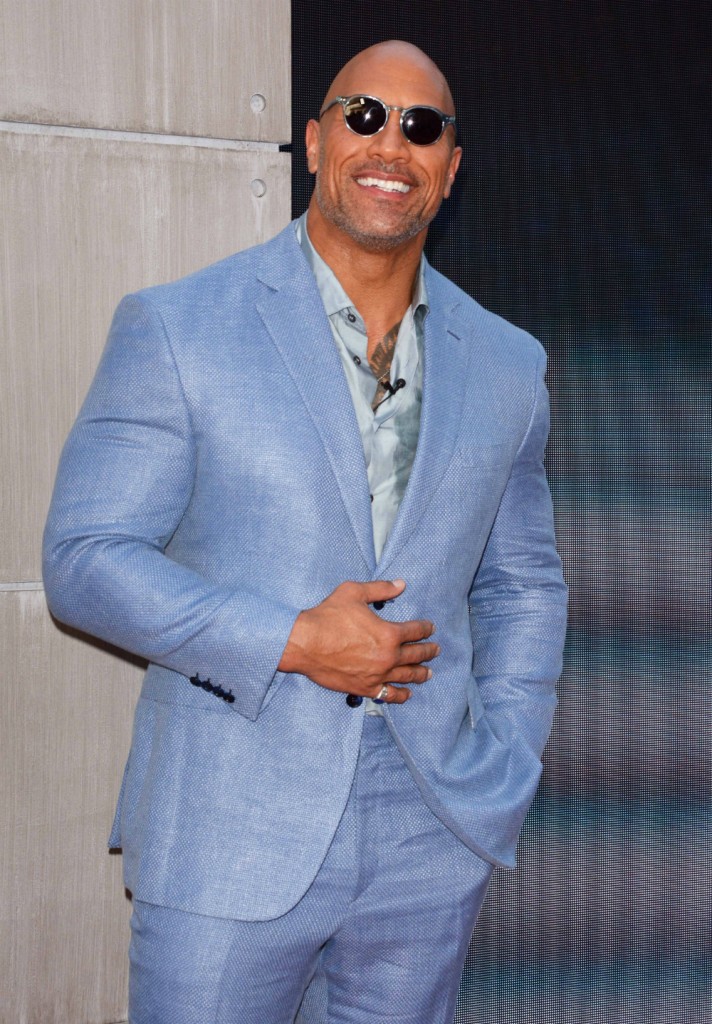 I never get tired of seeing photos of Dwayne Johnson's baby girls. Johnson posted a beautiful pic of himself teaching his three-year old princess Jasmine to swim over the weekend. Side-note: if he's successful in teaching Jasmine to swim, maybe he could start his own swim training business – offering private lessons and after-hours coaching? Just an idea, think it over. Anyway, during their lesson, Johnson removed his shirt (bless him) and that's when Jasmine noticed the similarities between Mom and Dad:
*Squeaking, strangled noise* look at her precious little face! Jasmine takes so much joy out of life. We should all aspire to live life like Jasmine – #JasmineLiving. As for the caption, I hate to nitpick but I prefer when The Rock refers to them as his PecMeat, myself. Other than that, this is signature, on-brand humor from The Rock. Hyper-masculinity is his schtick and we know it's tongue in cheek, he's proven himself to be a decent ally. Maybe I'm desensitized because The Mister will come in after a workout, flex in some ridiculous pose and say, "and now it's time for you to admire my boobies." So I find this funny. Plus I like looking at The Rock's boobies (and The Mister's) so I'll take any their thinly-veiled humble brags that show them off.
If you were able to tear your eyes off the photo long enough to read the caption, you'll see that Johnson said he'd just returned. That would be from promoting his latest Epic Rock Adventure Flick, Skyscraper, that opened last Friday. The movie sounds like the love-child of The Towering Inferno and Die Hard. Based on the opening weekend box office, it was a rare miss for Johnson, getting creamed by Hotel Transylvania 3: Summer Vacation. I'm gobsmacked not only by which movie trounced it, but also by how much – almost double. However, I'm not going to jump on "Dwayne Johnson is done" bandwagon. Yes, I think he might be a bit overexposed right now, but I think this is a stumble, not a fall. He'll regroup, possibly (although not likely) lay low for a bit and be back with his Disney powered Jungle Cruise and his Fast & Furious spinoff that will make everyone forget all about the Skyscraper box office. Speaking of the movie itself, CB saw it over the weekend and said it was stupid fun and a good popcorn film. Sometimes a big, stupid, popcorn flick is just what the doctored ordered. Also, if you didn't see it already, check out CB's nod to The Rock's fanny-pack look she sported to go see it – she looked *consults '90s lingo dictionary* dope!
PS – watch this space to see if anything comes of this:
Haha oh trust me brother.. the "fun" we would have is a massive understatement. Second only to the fun, the world would have watching us on screen together. One day we'll make it happen. Pumped up for #MI6Fallout 👊🏾 https://t.co/EMHLXhJYtE

— Dwayne Johnson (@TheRock) July 14, 2018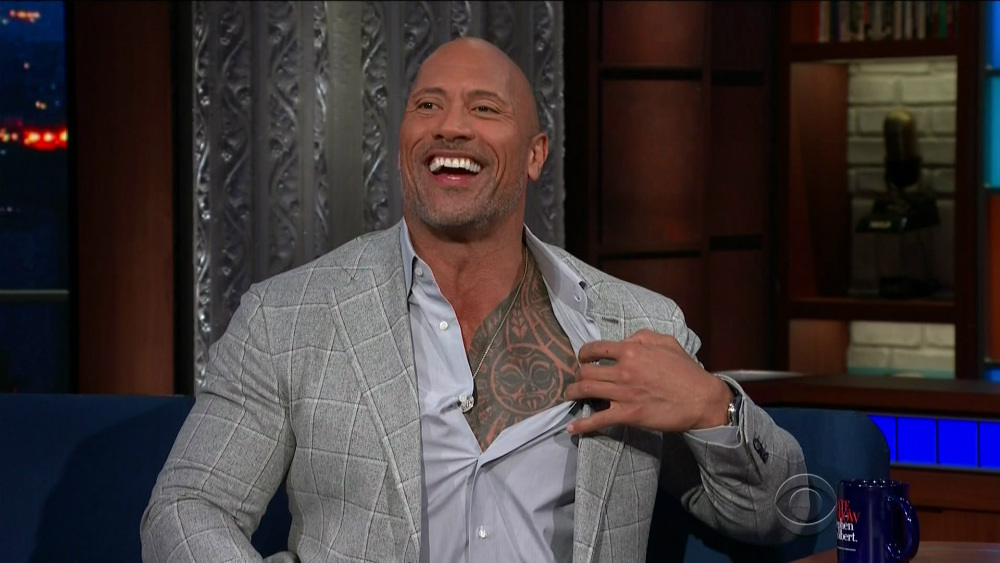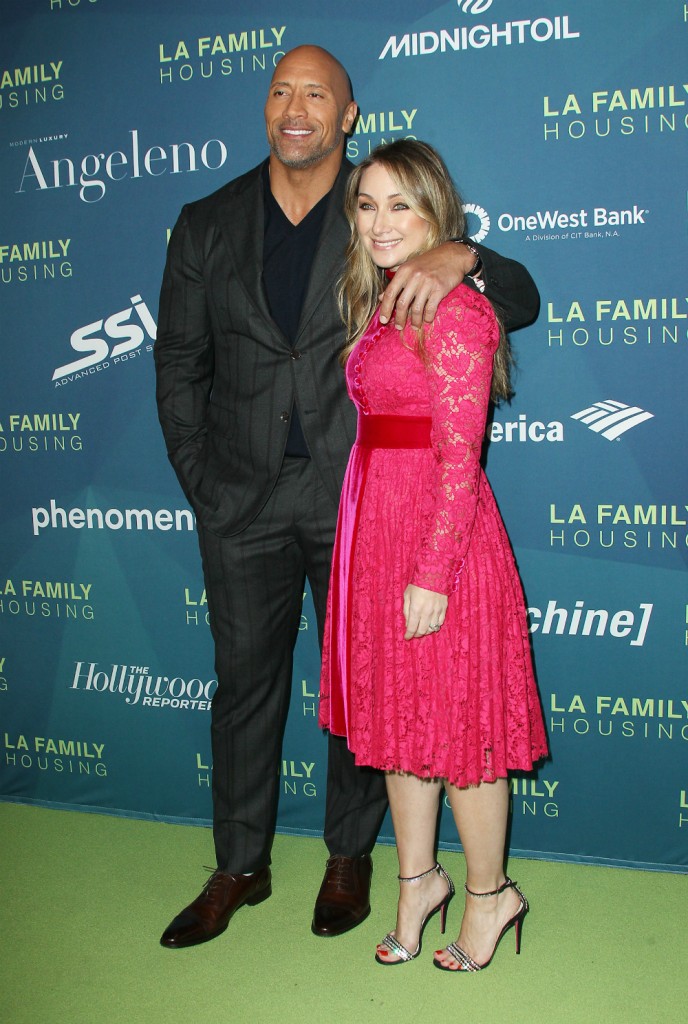 Photo credit: Instagram, Twitter and WENN Photos