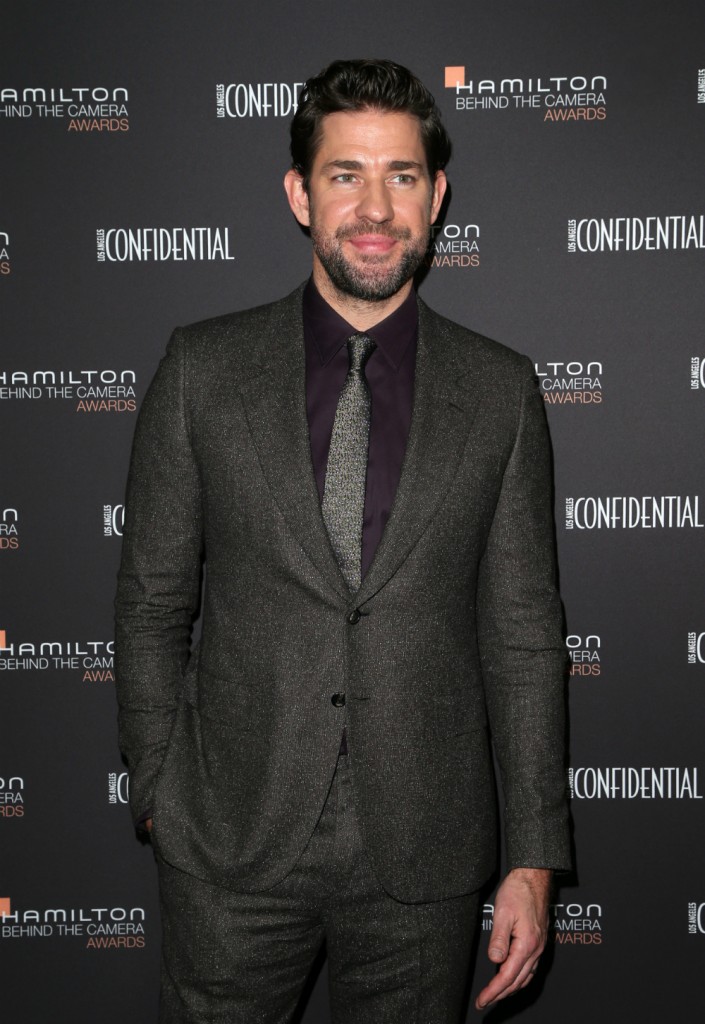 I can't really get the pulse on how people here feel about Mary Poppins Returns. It's got Disney PR behind it , which means it'll be in our faces for a while so I hope you are all on board. As I said before, I'm looking forward to it. Like, I didn't need a MP sequel but since it's here, I expect to like it. If John Krasinski's reaction is anything to go by, I best steel myself for an emotional wallop. John told Ellen DeGeneres (clip below) that the Krasinski-Blunt family was treated to an advanced screening over the Thanksgiving holiday. He sat down for it excited, but by the end, he was a sobbing mess.
John Krasinski was not prepared for the emotion that overcame him when he watched the love of his life portray an iconic childhood character.

The Office alum, 39, shared on The Ellen DeGeneres Show on Wednesday that he was lucky enough to see an early showing of his wife Emily Blunt's new film Mary Poppins Returns, in which she plays the titular magical nanny. He recalled that he was initially surprised to see tissues in the screening room, thinking that they wouldn't be necessary because he "didn't have a cold."

He continued: "25 minutes into the movie, I stood up and went to the back of the room, and Emily said, 'Do you not like it? I've never seen this happen.' And I was pushing through all the muffins and bagels that were in the back looking for napkins. I was like, 'I need anything to stop this crying!' I was crying so much. I blew through the tissue box in 20 minutes, had to go to the napkins, and when I ran out of napkins, it's just all sweater."

Then when DeGeneres asked if his wife, 35, did a great job, the father of two joked, "It's not her best," before changing direction. "It's honestly one of the most beautiful films. I think it's exactly what everybody needs at the holidays, the pure joy," he said.
I don't know why, but I don't have any problem with Emily and John's public lovefest. Maybe he's just that good of an actor but I absolutely buy that John is simply that enamored with everything his wife does. And I certainly believes he loved her movie, he has a history of that already.
I can't get past the bagels, though. There is nothing in my life that the right bagel can't cure.
As I said, I was looking forward to this film but now I'm starting to worry if I'll make it through it. Between Lin Manual Miranda's crying jabs with the songs and John's inability to turn the waterworks off, what are we in for? Sure, the original had a scene or two that tugged at the heartstrings, but this sounds like I'll need a theater with chairs that allow me to curl into a fetal position. You know what, I'm here for it. I can use a little pure joy right now.
Here's the clip: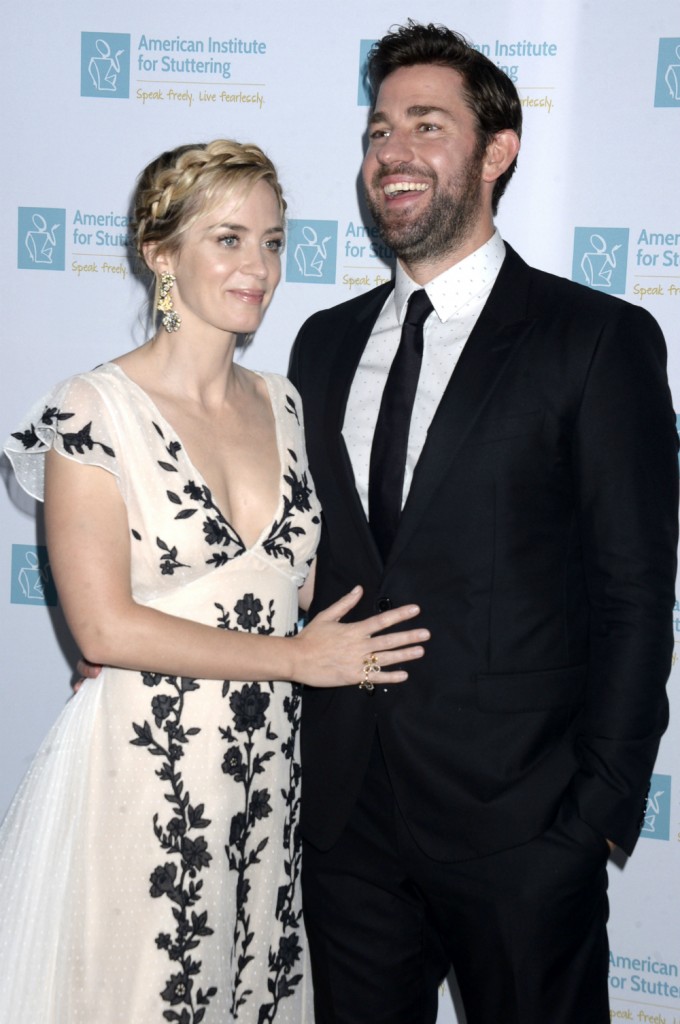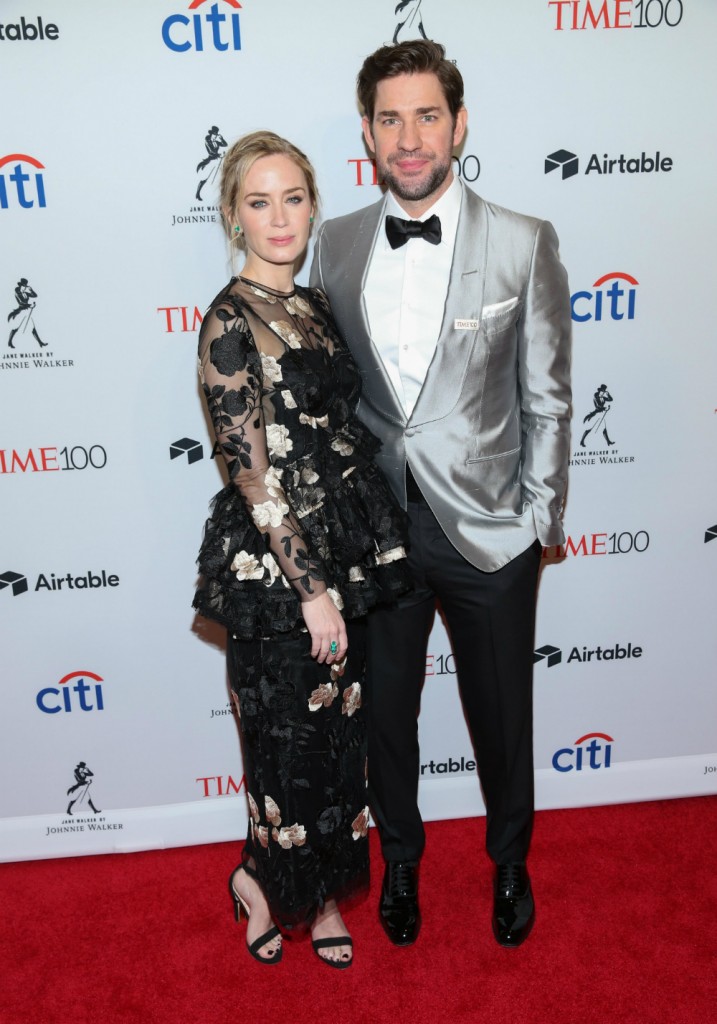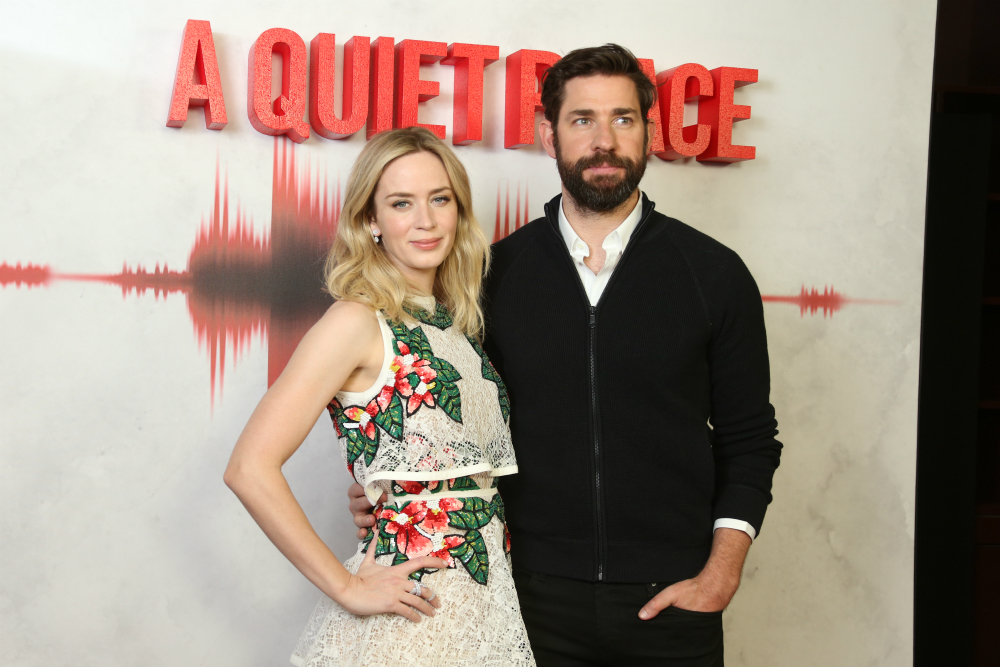 Photo credit: WENN Photos and EllenTube