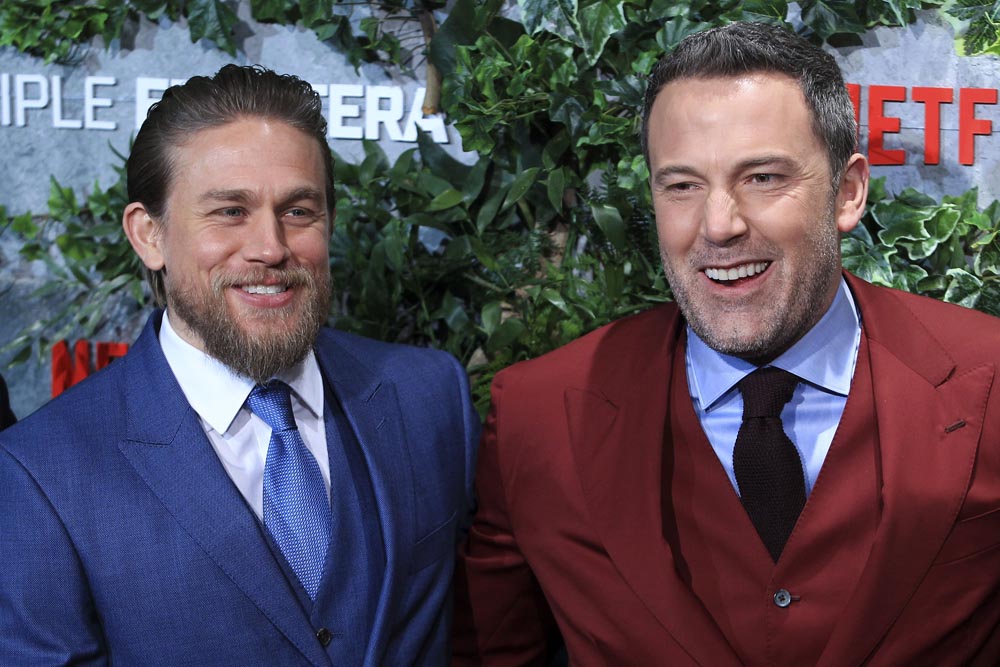 Remember when Ben Affleck claimed that the giant colorful phoenix tattoo on his back was "fake, for a movie?" Ellen DeGeneres doesn't or at least didn't want to bring it up because she never questioned Ben when he talked about it on her show. Ben is promoting Triple Frontier, his Netflix movie he was training for when the paparazzi got a photo of his back tattoo on the beach. Ellen showed the tattoo in what was obviously a pre-approved segment because Ben pre-approves everything. He also really cares what people say and think about him and he wants us to think he loves that tattoo.
Y'all went swimming together and there was a photo of your back tattoo that got a lot of attention. What is it?
It's a Phoenix.

Rising from your ass
Yes it's a phoenix rising from my ass. I was about to say it represents something really important to me. It's meaningful to me. I like it. It's something that I sort of kept private it wasn't like I was doing photoshoots. Two were two hours north of the city in some island on Hawaii and we didn't know the paparazzi was there. They got a picture of my tattoo. The sentiment ran against [it]. I love my tattoo I'm very happy with it.
Ben wants us to forget that he claimed that tattoo was fake. It's on tape and everything. He also wants us to forget that his ex wife, Jennifer Garner, said she refused to be the ashes that the Phoenix was rising from and that his ex fiance, Jennifer Lopez, called it awful and said it had too many colors. But this is what he does, he acts like he didn't say or do things that don't suit his personal narrative.
Also the clip of Ben talking about this tattoo is not on YouTube but it's on Ellen's main site. All of that is negotiated and planned.
We definitely forgot about Ben Affleck's back tattoo! https://t.co/4jLH6rxaQO

— POPSUGAR (@POPSUGAR) March 16, 2018
Ben Affleck — Massive Back Tattoo Is the Real Deal!!! (PHOTOS) – https://t.co/oZM9hx8UaC pic.twitter.com/ubfFPjLcOw

— HollywoodFame (@_HollywoodFame) December 13, 2015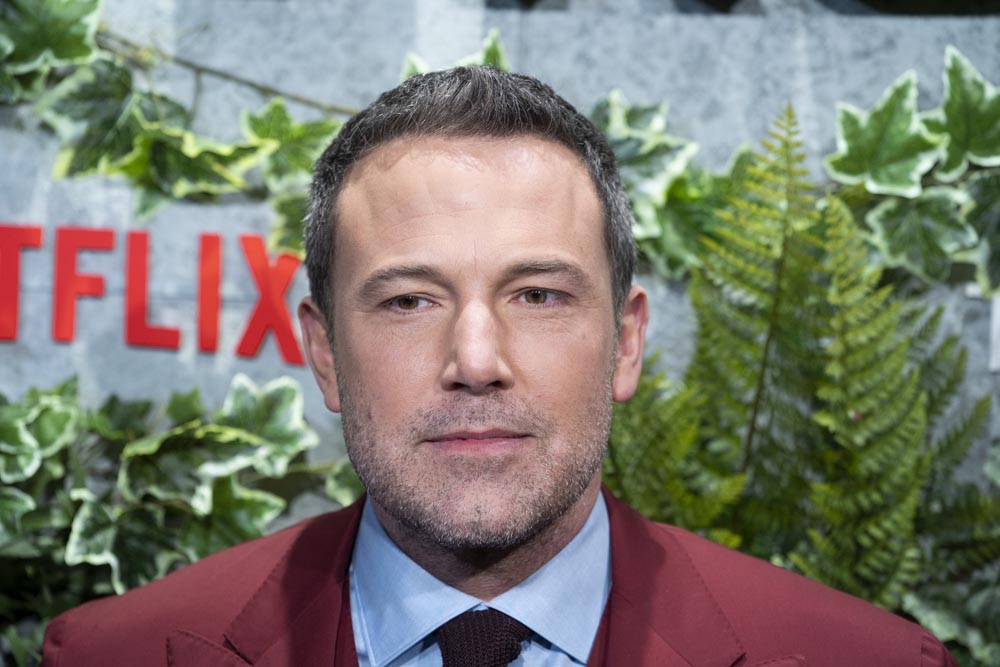 Photos credit: WENN, FameFlynet