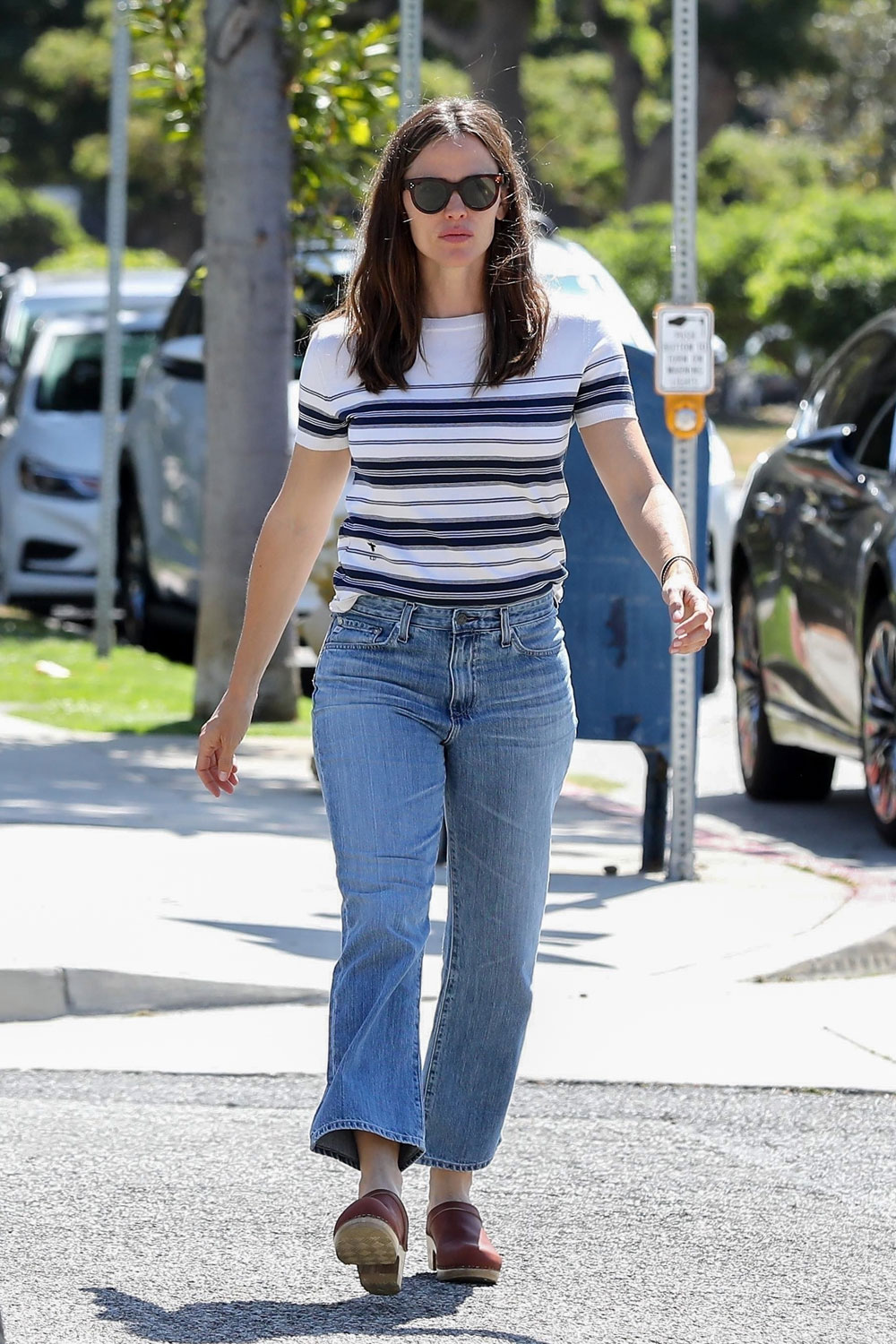 Last week, after we saw photos of Ben Affleck and Jennifer Garner looking cozy at one of their kids' soccer games, Jen was photographed out for the first time in months with her boyfriend, John Miller. According to a follow-up report by Entertainment Tonight, things have been on-off for them for a couple of months. That's not how they phrase it though. It sounds like their source is in Jen's camp because it's more about Jen evaluating the relationship. Also, ET has had insider quotes in the past about what's going on with them and they're all very pro-Garner. Here's the latest.
"In March, Jen and John decided to slow things down a bit. Jen was focusing on the kids, her career, and co-parenting with Ben [Affleck]," the source says, adding that "Jen and John are so compatible."

"They have great chemistry and truly love each other's company," the source says. "In the last couple of months, while they have taken a little time for themselves, they have missed each other and both realized they wanted to spend more time together."

As they spend more time together, the source says, "Jen wants to continue to explore their relationship and see if John is the right one for her."

"John adores her and he is comfortable with her celebrity status, which is a relief for her," the source says. "Jen's friends are encouraging her to spend more time with John. They think he seems to be the obvious next step in her life."

In January, a source told ET that "Jen has something very different with John than she had with Ben."

"She and John are both interested in living a healthy lifestyle, working out and eating well, except for the occasional trip to Chick-fil-A! When they aren't with the kids, they take time on their own seeing movies and having romantic dinners," the source said of the couple's combined four children. "They've already taken the kids to the mountains together, and Jen's friends describe John as a mountain man. He loves to do outdoorsy things."
I was so side-eyeing the Chick-fil-A reference. Miller's company, Caliburger, has burger franchises but also creates technology to automate the fast food industry. Ten bucks says Chick-fil-A is either one of their customers or they're working to land them. This story came out Friday, a day after reports that the head of the Chick-fil-A foundation made controversial comments defending their charitable giving to anti-LGBTQ organizations. However those quotes about Garner and Miller going to Chick-fil-A are from January, so ET is recycling them and they're not new.
I'm trying to figure out what happened in March. The US Magazine cover with Jen in love or whatever came out in October, then in January Us reported that "No one would be surprised if they got engaged by summer." We heard in April, after Ben and Jen took a family trip together, that Ben and Lindsay Shookus had broken up again. Is this Jen's way of spinning a breakup story? She didn't even talk about John in her People Most Beautiful issue.
Also US Magazine got Jen's friend Victor Garber to talk about John Miller. He said he's met him and then he sounded like one of her PR people. "What's wonderful is they're taking their time and they are just enjoying each other's company. Her priority is her children, that's it. She's focused on that. She's remarkable."
Talking about beaming! 💞 https://t.co/1Zc9JOzk9q

— Us Weekly (@usweekly) May 15, 2019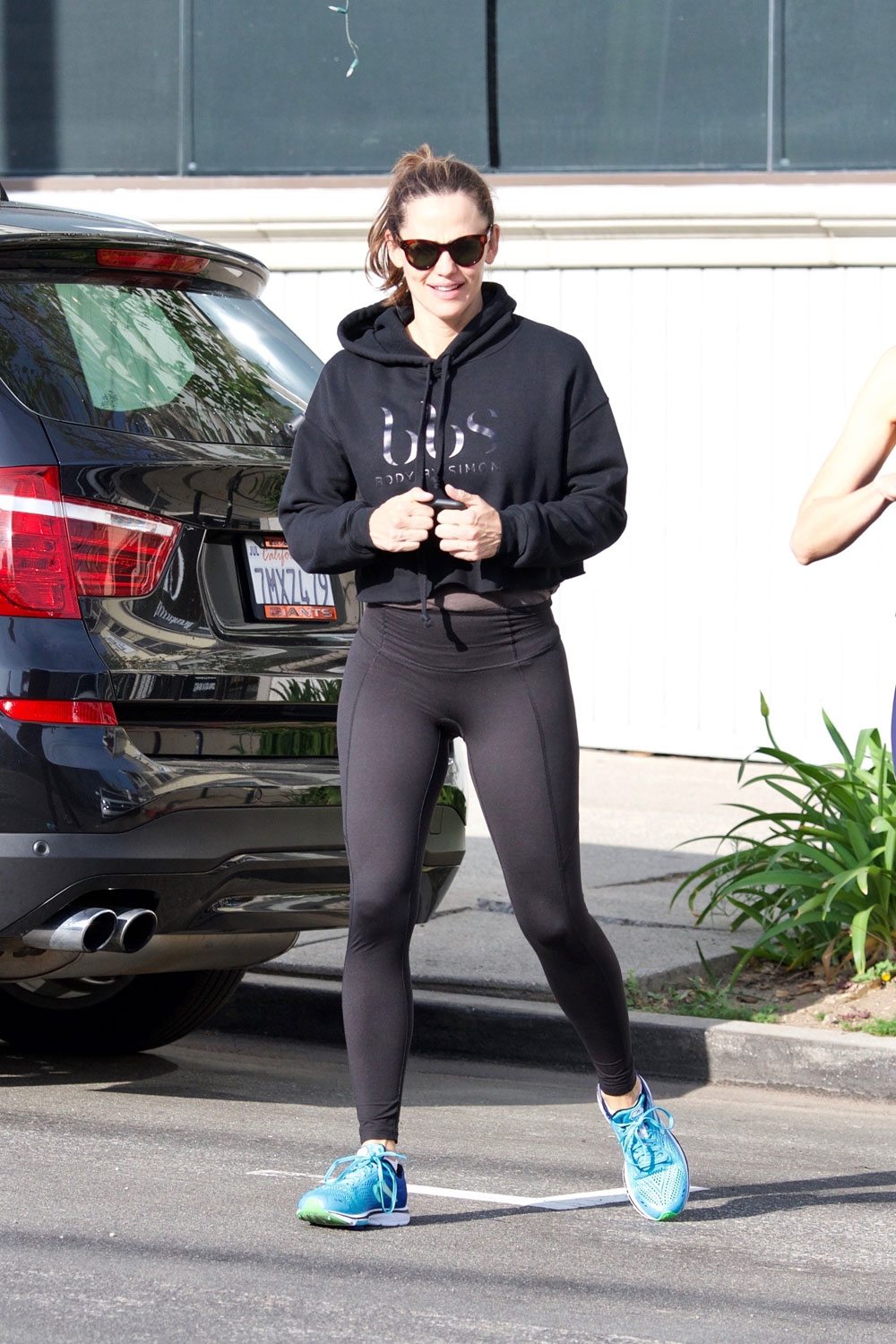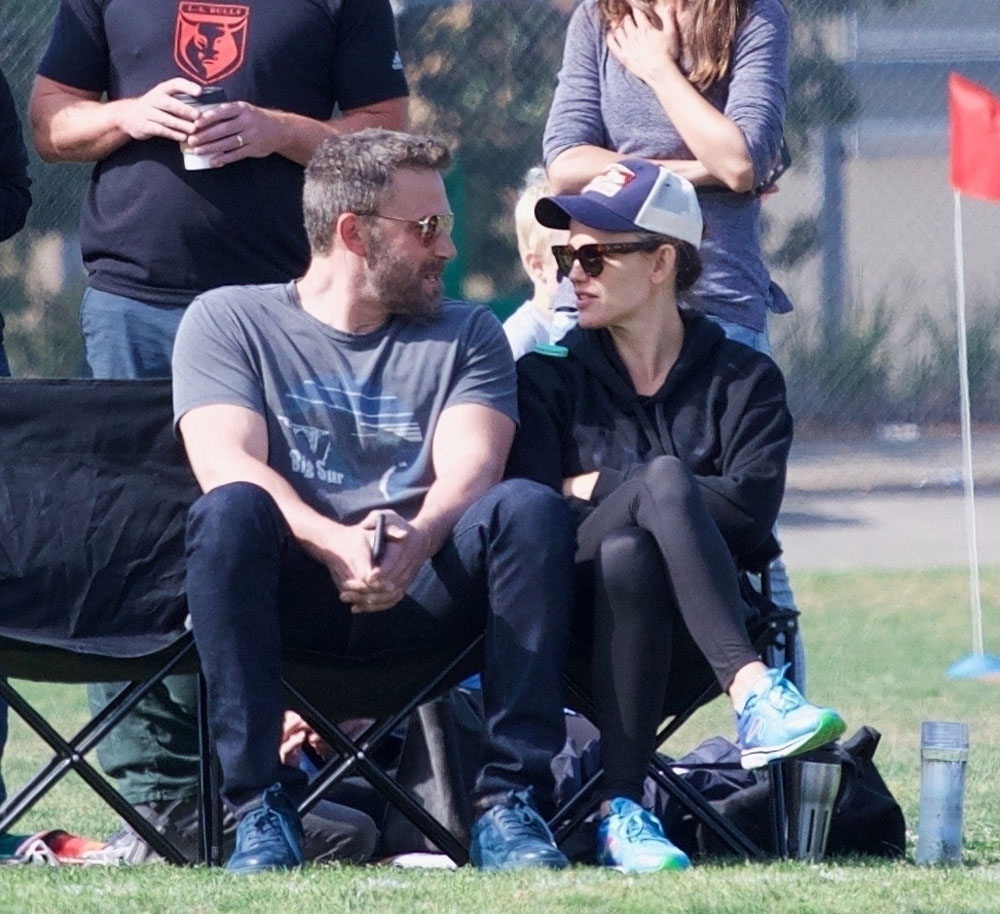 These are some older photos of Garner! The photo of her with the clogs is from 4-30-19. Credit: Backgrid