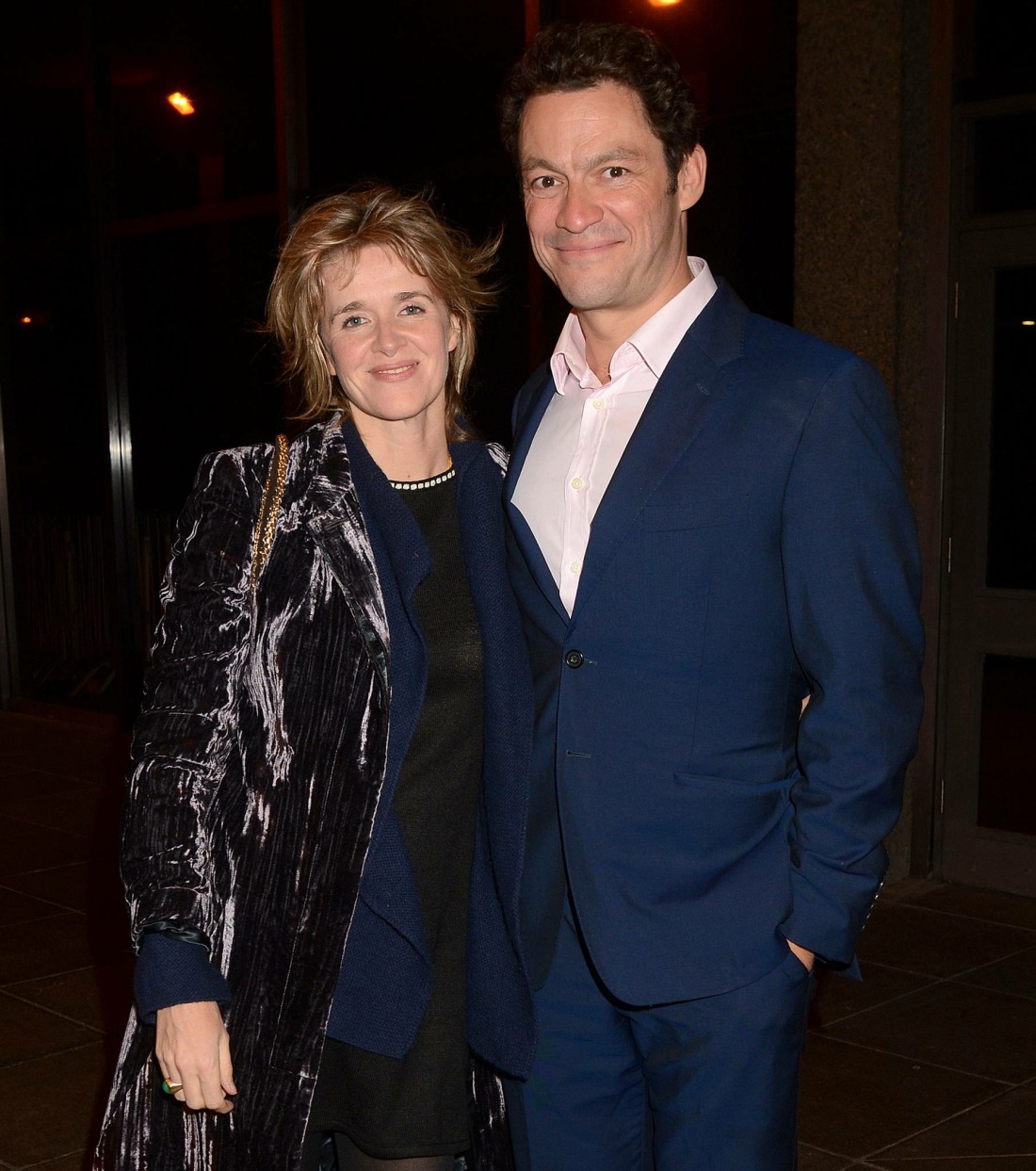 After three full days of drama, Dominic West, Lily James and Catherine FitzGerald went silent towards the tailend of last week. It was one week ago when the Daily Mail published photos of Lily and Dominic's dirty weekend in Rome, where they were playing grab-ass and making out and riding scooters. By Monday evening, Dominic had flown home to England to his wife Catherine. Tuesday morning, Catherine and Dominic posed for a "happily married" photocall outside of their home which was awkward AF. They also produced a handwritten note declaring that their marriage was fine. An "eyewitness" to Dominic and Lily's Roman holiday gave a description of all the things he/she had witnessed, and it was clear that the eyewitness was just the paparazzo shooting the photos. It was also obvious that Dominic and Lily were having a full-blown affair, regardless of whatever Dominic and Lily were telling Catherine now.
So what's new? The Sun spoke to additional "eyewitnesses" who saw Lily and Dominic on the flight from England to Rome and yes, once again, this was a torrid affair.
Actor Dominic West was seen passionately kissing younger co-star Lily James on a busy flight. Married West, 51, and Lily, 31, snogged as they flew out to Rome, where he was later spotted nuzzling her neck in a restaurant. Pictures in The Sun of them cuddling during lunch in the Italian capital have already caused a sensation.

And a shocked witness on the BA trip said: "I recognised him instantly but wasn't sure who she was. At first, I thought she was his daughter, as I knew he was around 50 and you could tell she was a lot younger. Within minutes of the plane leaving, they began kissing and cuddling after both removed their masks. They looked like a couple heading for a dirty weekend and they were all over each other. They were French kissing and there was a lot of necking going on."

The businessman who saw him with Lily on the flight added: "I didn't know who she was until I saw the story in the paper about him and her in Rome. To be honest, the reason I'm speaking out is because of that cringing statement and photocall he and his wife gave. When they were on the plane they behaved very much like a couple. He was whispering passionately in her ear while they kissed."

The pair were also seen heading back to the airport together after the three-night stay.
There are so many elements of this which are infuriating to me. One, this is all happening during a global pandemic, and European countries are being hit hard with a second wave! Why would you remove your masks to make out on a PLANE? Why couldn't you keep your mistress in a Bubble in London? Why fly off to Rome to play grab ass out in the open? And why lie about all of it to Catherine? Dominic West is such a douchebag, my God.
Dominic West and Lily James 'seen kissing on flight to Rome' before damning pics https://t.co/HL5jUynXi7

— Mirror Celeb (@MirrorCeleb) October 18, 2020
WORLD EXCLUSIVE: Married star of The Affair, Dominic West, pictured passionately kissing Lily James in Rome https://t.co/cZLOuXGTOs pic.twitter.com/cwpCC4kC0e

— Daily Mail Celebrity (@DailyMailCeleb) October 12, 2020
Dominic West and wife Catherine Fitzgerald addressed reporters outside their home today by speaking to them and handing out pieces of paper saying: "We just want to say our marriage is strong and we are very much still together." pic.twitter.com/f1gomwise8

— Film Updates (@FilmUpdates) October 13, 2020
Photos courtesy of Avalon Red, WENN.