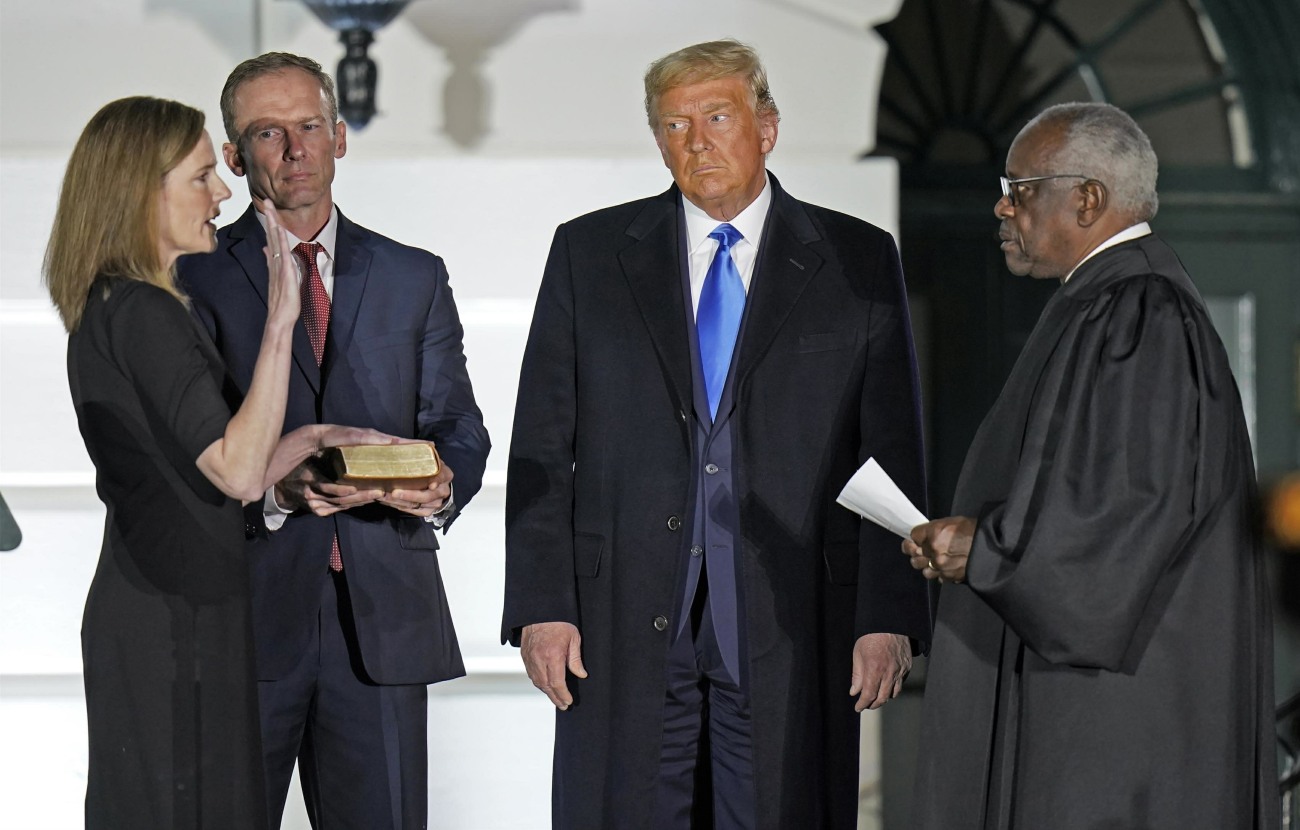 On September 26th, Amy Coney Barrett attended a political campaign event in her honor at the White House, in defiance of DC pandemic regulations and in violation of the Hatch Act. Trump's SCOTUS nomination announcement became notable for other reasons – it was a superspreader event, with almost no one in attendance wearing masks or social distancing. Barrett didn't wear a mask, and neither did her children. Exactly one month later, Handmaid Amy returned to the White House for another superspreader event in violation of campaign law and District law: perhaps the final, sad, Hatch-Act-violating campaign rally for the Trump administration, Handmaid Amy's "swearing in." Justice Clarence Thomas was the one to do it. Handmaid Amy chose him specifically.
In the previous month, we learned all we needed to know about Handmaid Amy. We learned she not only belonged to a religious cult, but she helped write the cult rules. We learned that she's a compulsive liar who conveniently forgot all of the anti-choice speeches she made during her career. We learned that she could not handle even the weakest of questioning from friendly senators. We learned that she thinks sexuality is a preference. We also learned that she will absolutely be the one to write the Supreme Court majority opinions overturning Roe, Griswold, Obergefell, etc.
I don't know what to say besides "we told you so." All of us Hillary Clinton supporters told everyone else that this would happen. 2016 was the most consequential election of my lifetime. We knew what was on the ballot then, we knew how bad it would get under Donald Trump, and we knew the courts were in serious danger. But too many people – white people – didn't give a sh-t. Too many people thought it would be funny to write-in Harambe. Too many people thought voting for Jill Stein would keep them pure. Well, enjoy it. This is a victory for all them.
Sure, maybe if Joe Biden and Kamala Harris are elected AND we get a Senate majority, maybe we can add justices and court-pack and whatever. But it seems strange to hang all of our hopes on that. That being said, when white-bread middle-ground Democrats like Senator Coons are talking openly about "rebalancing the courts," it's very notable.
"We've got to look at our federal courts as a whole," says Sen. Chris Coons, calling for a re-examination of "the process, the results, and the consequences" of the Republican campaign to bias the judiciary. pic.twitter.com/YO9u53OWA2

— Maddow Blog (@MaddowBlog) October 27, 2020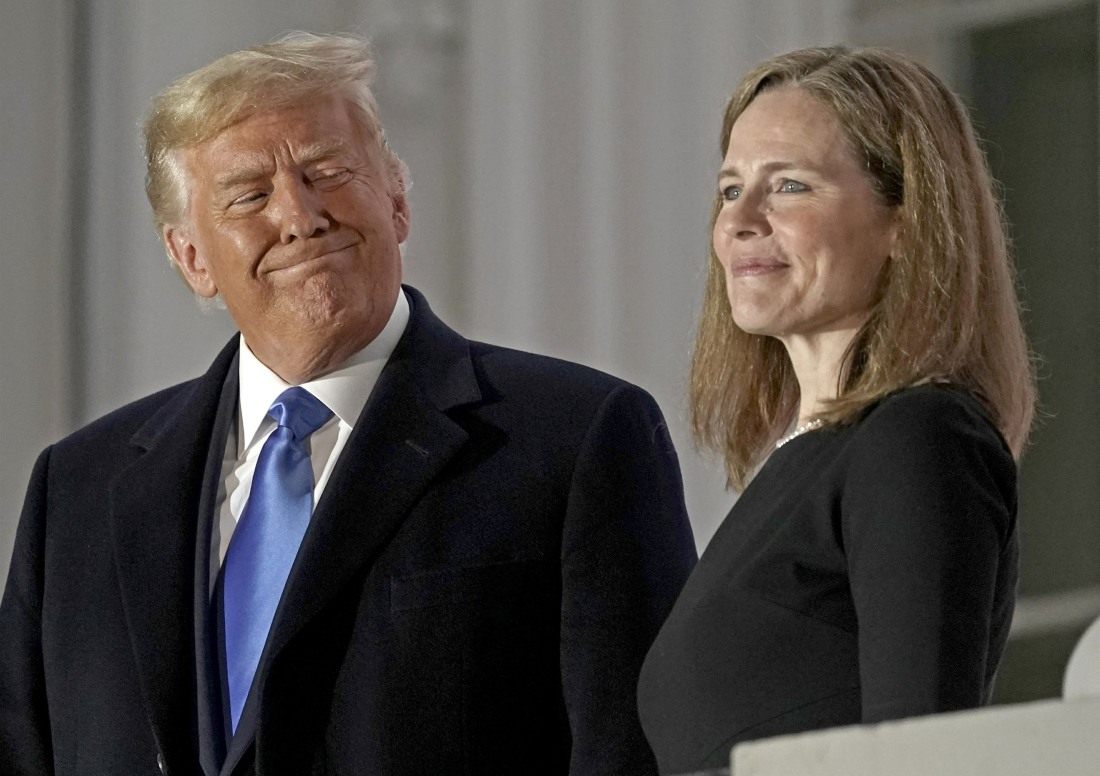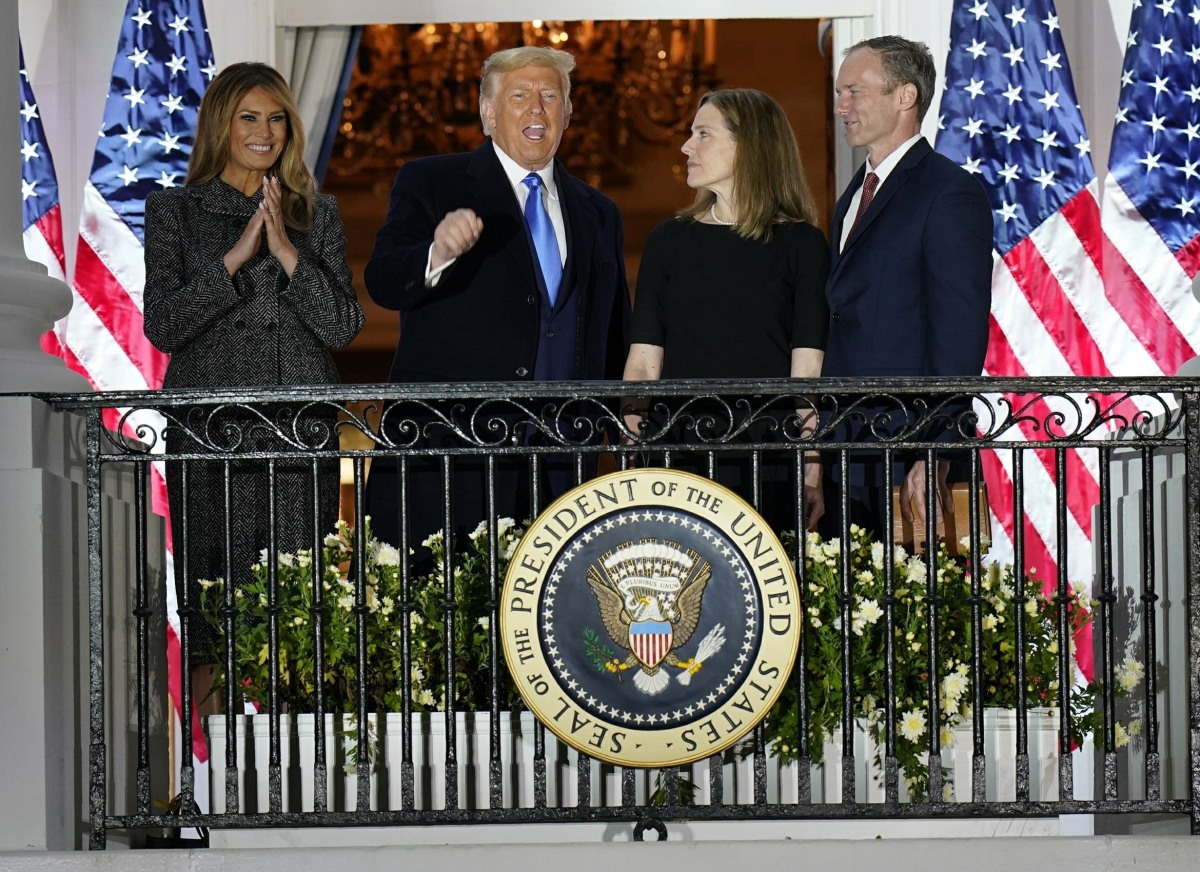 Photos courtesy of Backgrid.