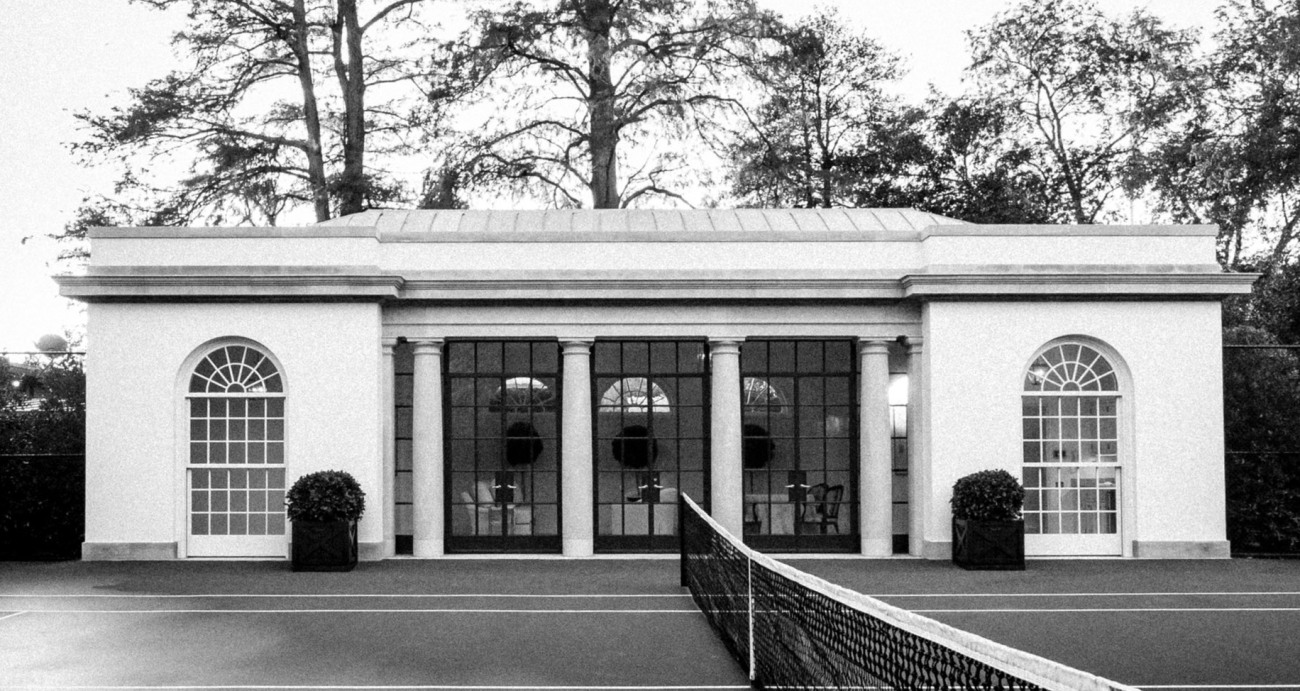 I wasn't crazy-mad about the fact that Melania "redesigned" Jackie Kennedy's famous White House Rose Garden. The story, at the time, was that the garden was being dug up anyway for new drainage and some electrical work underground, so Melania had a chance to put her stink on the garden. What did make me mad was the fact that Melania kept nothing from Jackie's original designs. Mel took out the crab-apple trees and the colorful flowers, all so she could put in this stark, boring, all-white design. It was gross.
The rose garden redesign happened around the same time Melania decided to put her stamp on another project on the White House grounds: a tennis pavilion. Seriously, she had a tennis court built and there's a "pavilion" which is basically like a little tennis clubhouse. Well, the tennis pavilion has been completed. In the dead of winter. With the Trumps only in office for 43 more days.
First Lady Melania Trump said Monday that a year-long renovation of the White House tennis court area had been completed, in what is likely to be one of her final projects before Donald Trump leaves office in January. The White House, which sent before-and-after photos of the renovation, said it included a new tennis pavilion on the grounds as well as a refurbishment of the court and the "grandchildren's garden."

The pavilion was funded by private donations, according to the White House.

"Thank you to all of the talented craftsmen who made this project possible and to the generous supporters of the White House," Mrs. Trump said in a statement. "It is my hope that this private space will function as both a place of leisure and gathering for future First Families."
The reaction to Melania's tennis pavilion throughout this whole process has been pretty funny. I get the feeling that even MAGAts kind of side-eye her for this mess. At least it wasn't paid for by taxpayers, but this was all such a dumb nuisance. Like, Melania couldn't be bothered to actually come up with a signature initiative or even a good cause to simply lend her support to. All she had was "Be Best" (she did next to nothing with it) and this fakakta tennis pavilion.
History continues to unfold at the @WhiteHouse & I am pleased to announce the completion of the tennis pavilion. Preserving this historic landmark is vital & I want to thank all who helped complete this project. pic.twitter.com/8NAjbYViS0

— Melania Trump (@FLOTUS) December 7, 2020
Today, @FLOTUS announced the completion of the Tennis Pavilion on the White House grounds! https://t.co/CQeyDLPTHN

— The White House (@WhiteHouse) December 7, 2020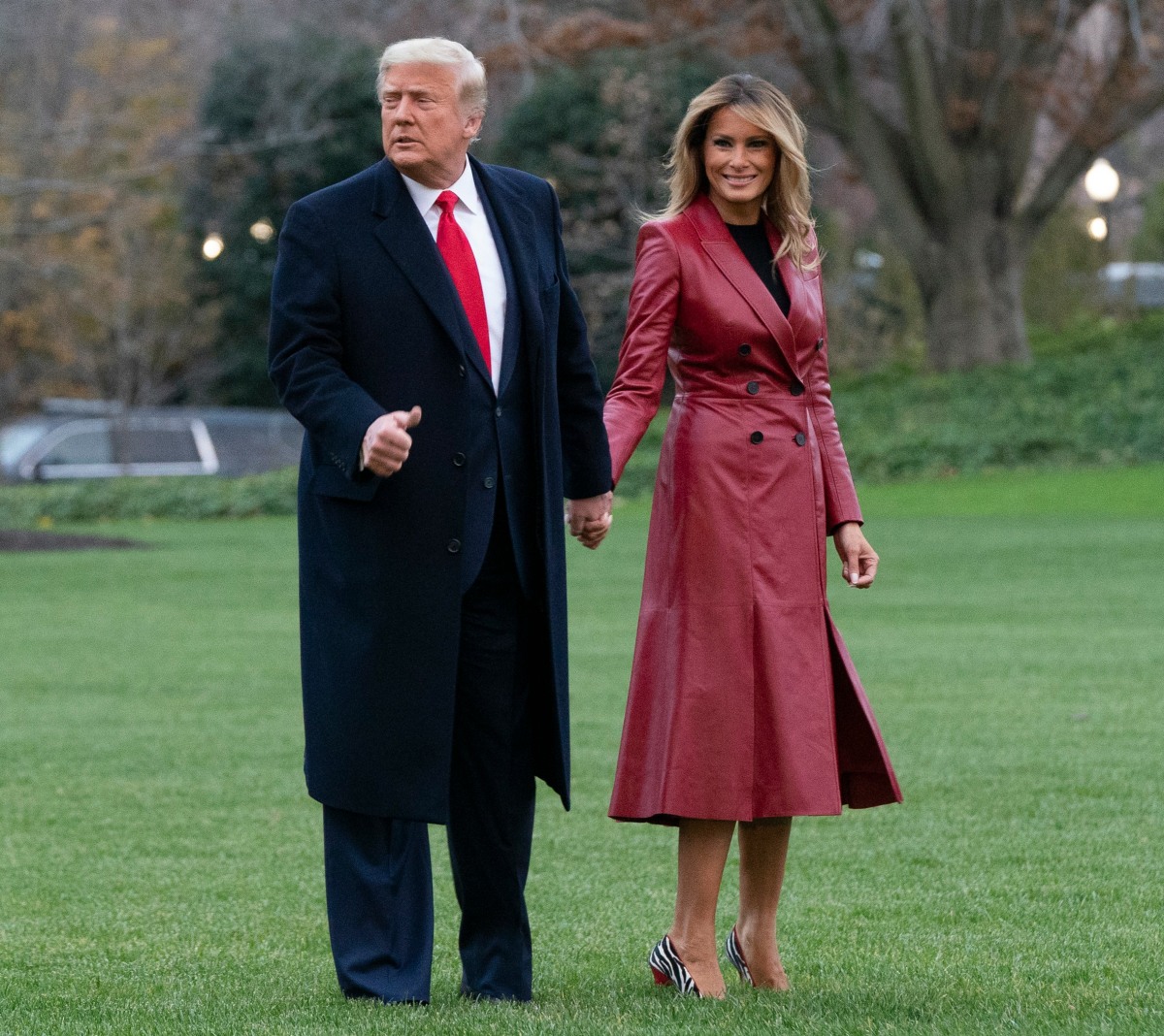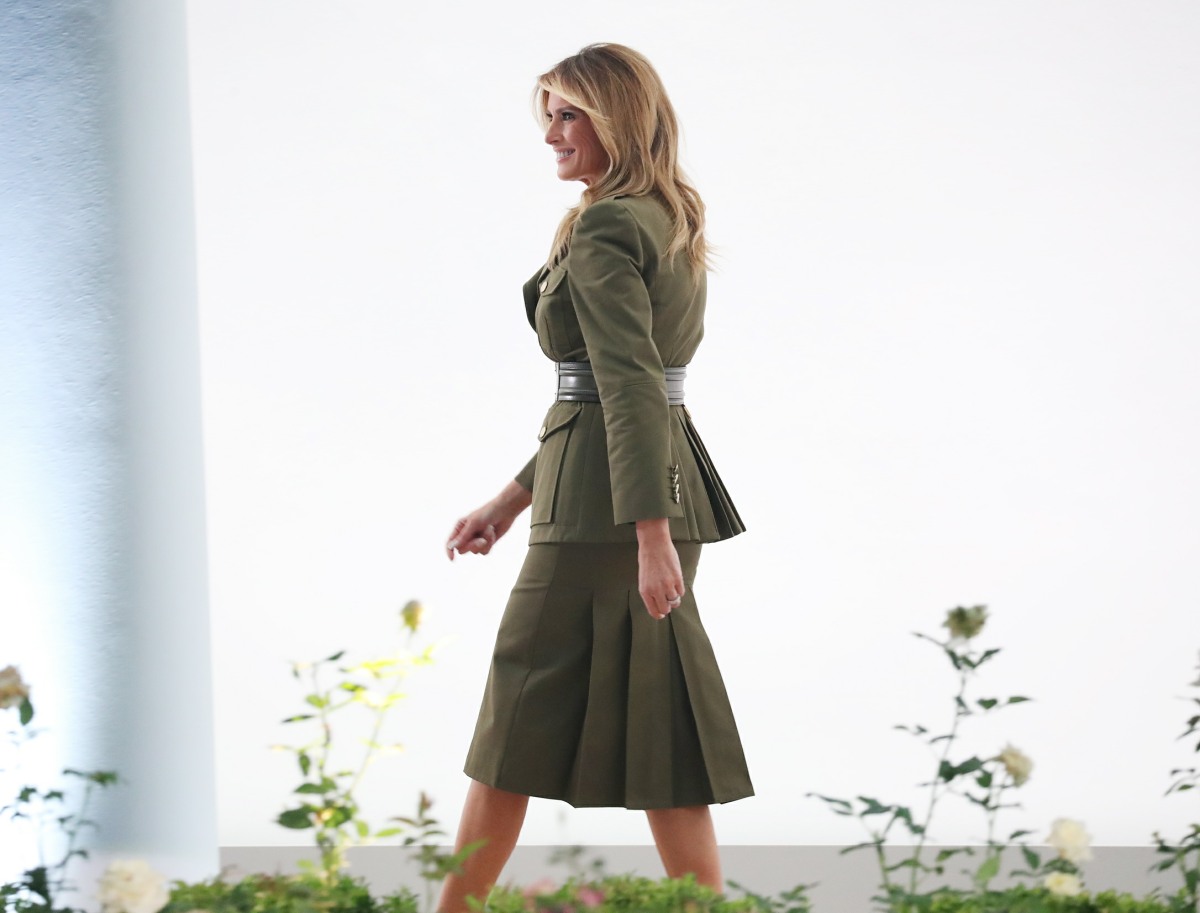 Photos courtesy of White House, Avalon Red.