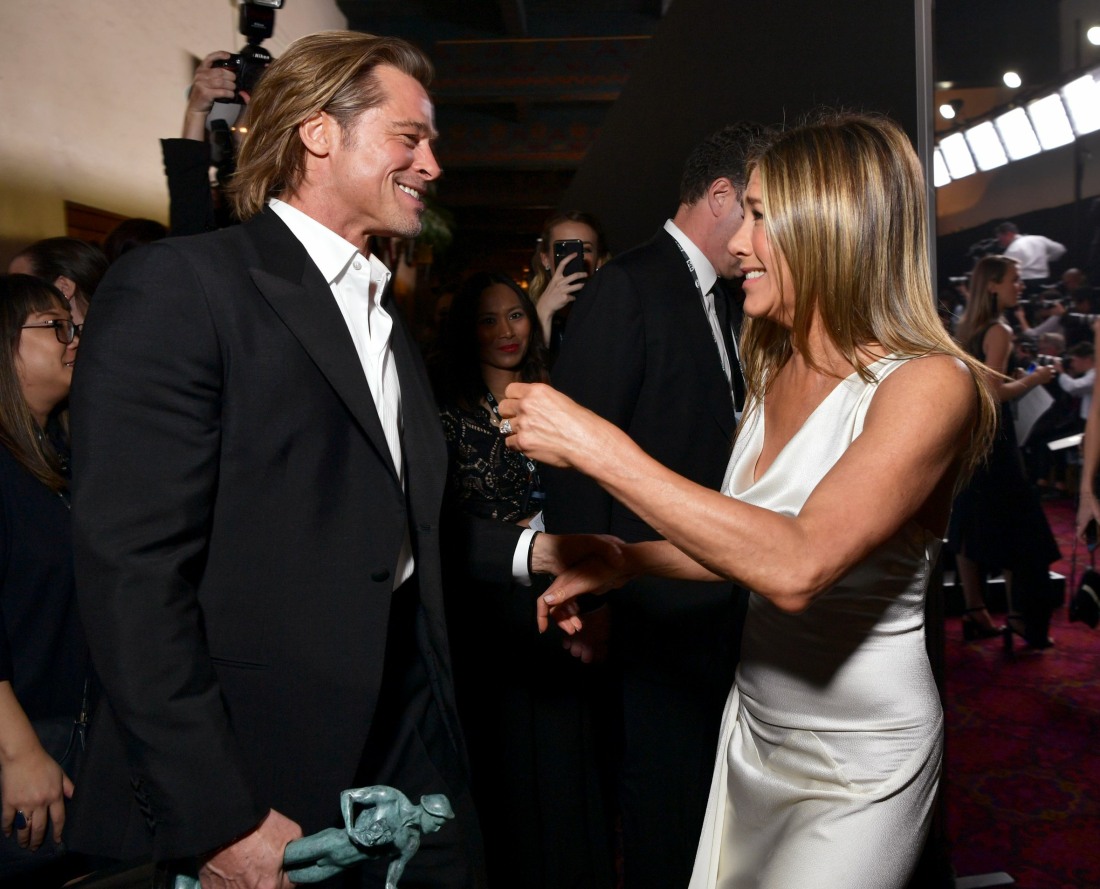 I tweeted this last night so I might as well write about it! If you follow Deuxmoi on Instagram, they post a lot of blind items, random celebrity sightings and gossip theories. There's apparently a theory that Jennifer Aniston and Brad Pitt are spending time together lately, as she films the second season of The Morning Show. Brad is – allegedly!!! – filming Bullet Train on a studio set close to TMS's set. I mean, Brad is for-real filming Bullet Train right now and Jennifer is for-real filming The Morning Show right now. But I don't know if those two sets are close together, or close enough where Brad could just drop by her trailer constantly. But that's the theory going around Deuxmoi.
At this time last year, Jennifer was helping Brad Pitt campaign for his ultimately successful Oscar campaign. Brad won every major Supporting Actor award for Once Upon a Time in Hollywood and Jennifer was around several of those award shows because she was nominated for The Morning Show. They "acted flirty" and he went to her Christmas party and they made sure to tease their fans with the possibility of a reunion. It's been months since they finally stopped with the vintage uncoolness. My point? I think they're still friendly enough to help each other out within the industry. And Jennifer is absolutely the kind of woman who would "take him back." But are they actually happening? I don't know.
Also, Deuxmoi posted this (which I guess was from Aniston's IG Stories) and some people think that's Brad in the background. Hm.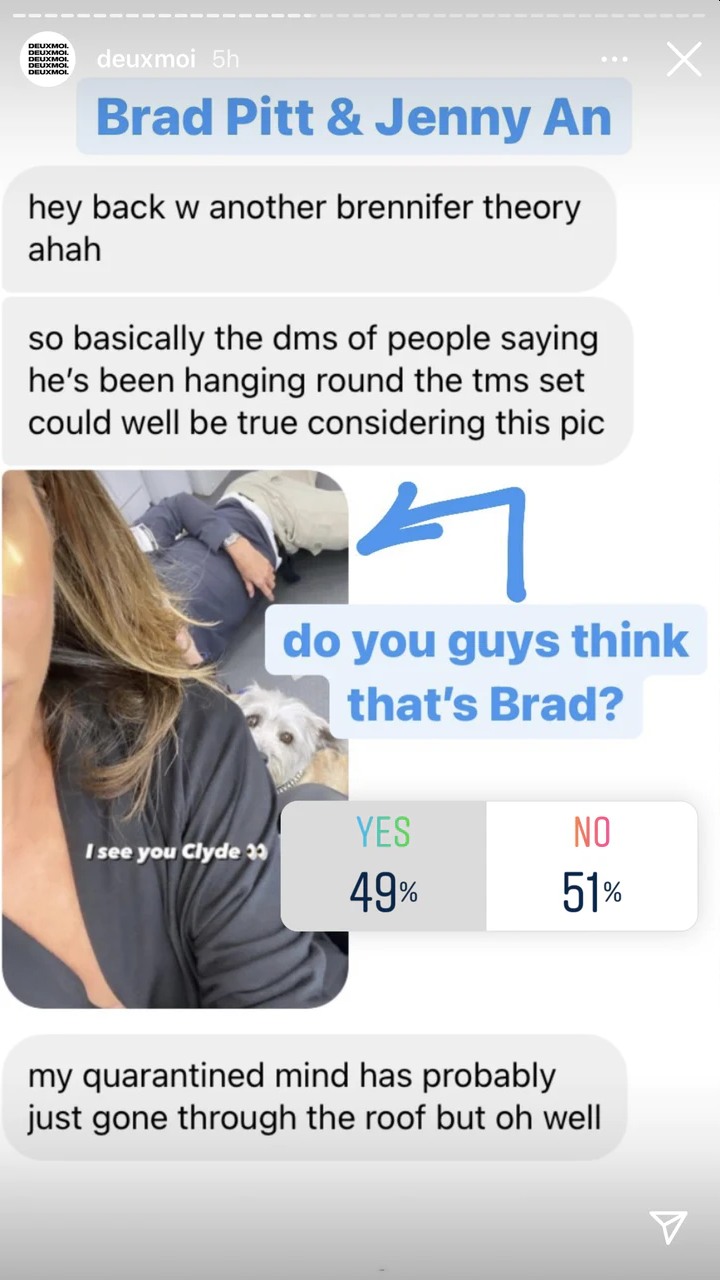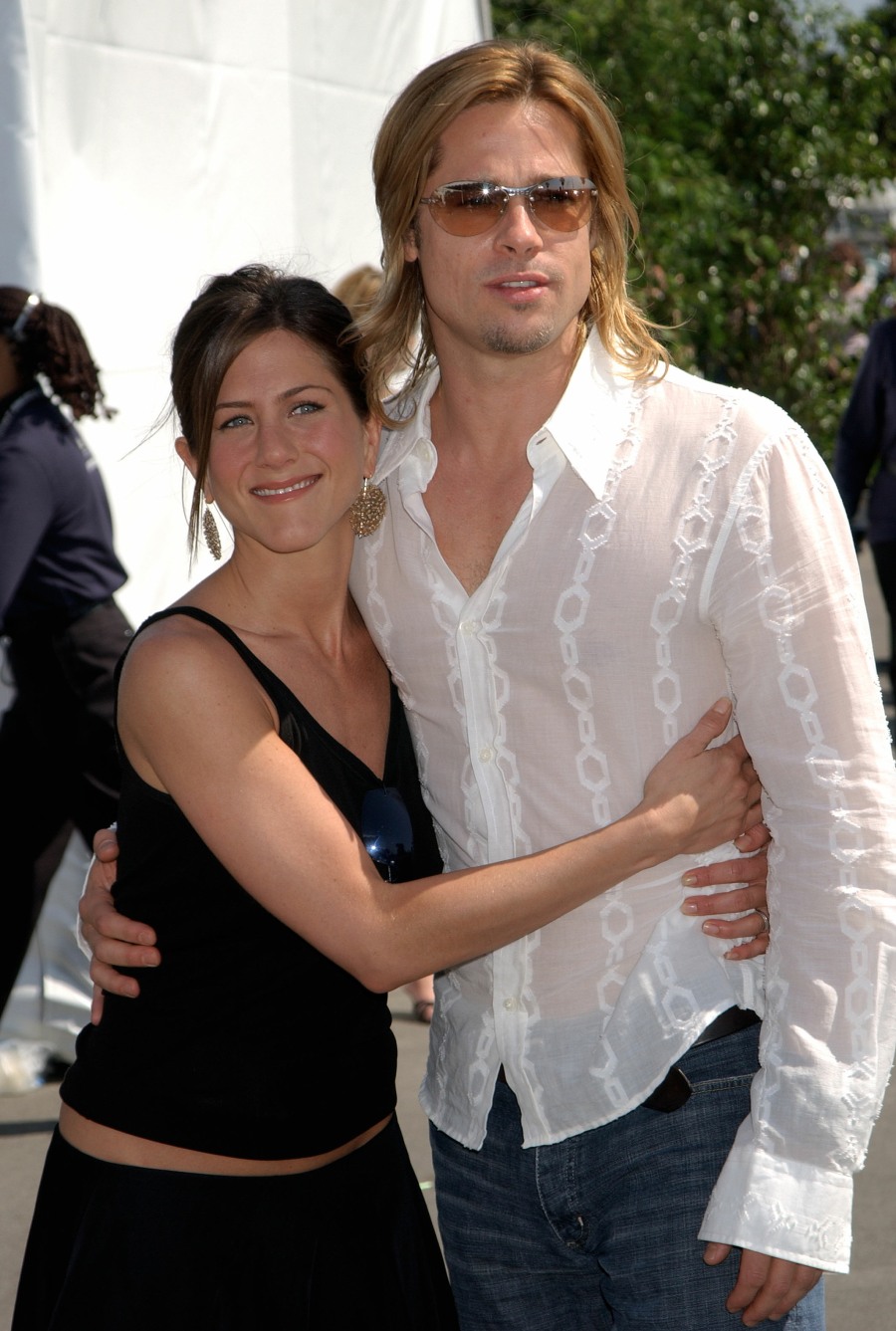 Photos courtesy of Avalon Red.