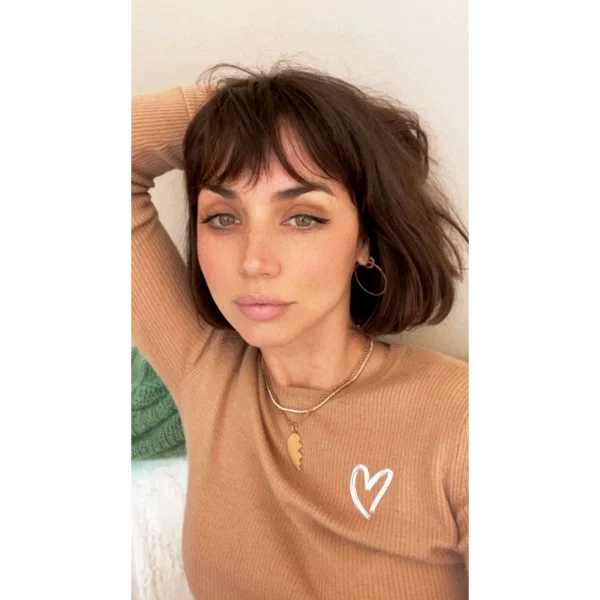 How many of you sat through Zack Synder's Justice League this weekend? I did. I agree it's better than the first one, but that's about as much praise as I can give it (which isn't much). However I can see why there is a lot of talk about the Batfleck again, Zach certainly did him justice (ha! See what I did there?) But has all the renewed interest in Ben Affleck coming back as Batman gotten the attention of his ex-girlfriend Ana de Armas? There are rumors that the former highly caffeinated, dog-walking flames might be dating again after splitting two months ago. Ana got those started when she posted the shot above to her Instagram stories. That is the same half heart necklace that Ben got so much attention for wearing back in May 2020 while they were dating. Soon everyone flooded her comment section asking about Ben. But Ana shut that news down with a follow up story that was just several versions of "Nope!"
Nothing to see here! Ana de Armas appeared to shut down rumors that she and Ben Affleck are back together two months after their split.

The Knives Out star, 32, raised eyebrows on Sunday, March 21, when she uploaded a selfie to her Instagram Stories that showed her wearing a half-heart necklace. The Oscar winner, 48, was previously spotted rocking the other half of the gold pendant in May 2020 when they were still in a relationship.

De Armas' captionless post sparked speculation that the former couple were giving their romance another try. However, she seemingly denied that was the case on Monday, March 22, by posting a series of GIFs that read "Nope," "No" and "I Don't Think So" on her Instagram Stories alongside a hand making a peace sign.
CB asked last year who held the other half of the necklace and we still don't know. There is no right or wrong way to wear them, of course, but I have never known anyone to openly display their half unless they wanted to make a statement. Those who wear them for sentimental reasons tend to tuck them inside their shirts. Different strokes for different folks, I guess. Or, maybe Ana wanted the intended person to see it, she simply doesn't want us to know who that is.
Regardless of whether she meant for it to catch this much attention, it did get Ana's name in the headlines right when Ben was trending on Twitter. Unfortunately, all the articles mentioning the rumors and the necklace also bring up her life-sized cutout being dumped in the trash. I don't really care one way or the other if they hook up again. I do think Ben has been working on his sobriety and that he's been pretty successful of late. I hope that's his focus and not who his next relationship is. Ana is lovely and very talented. I don't really think she needs gimmicks to keep her name in the news. But I don't think she's above pulling gimmicks to keep her name in the news either.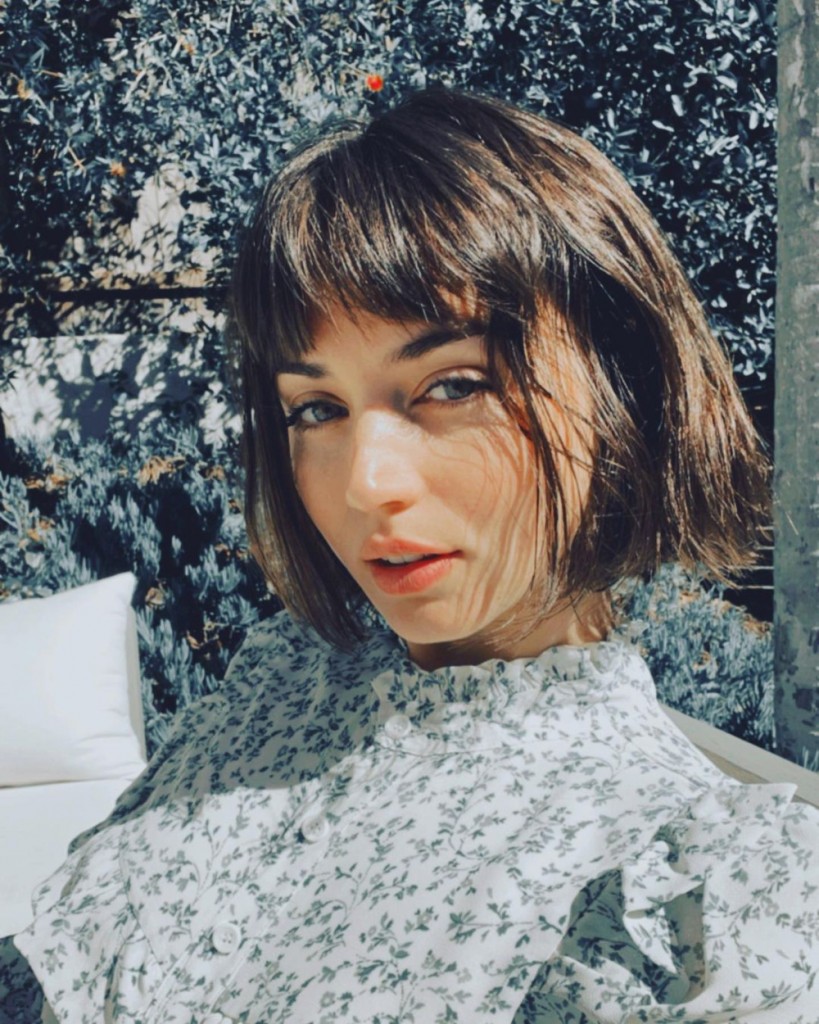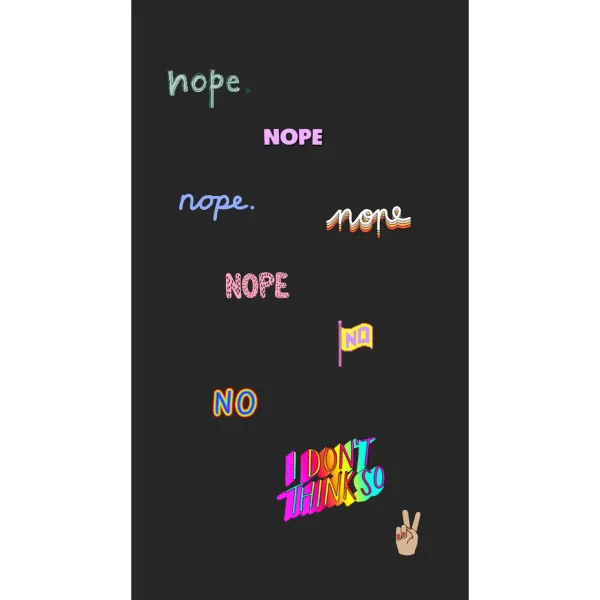 Photos via Instagram