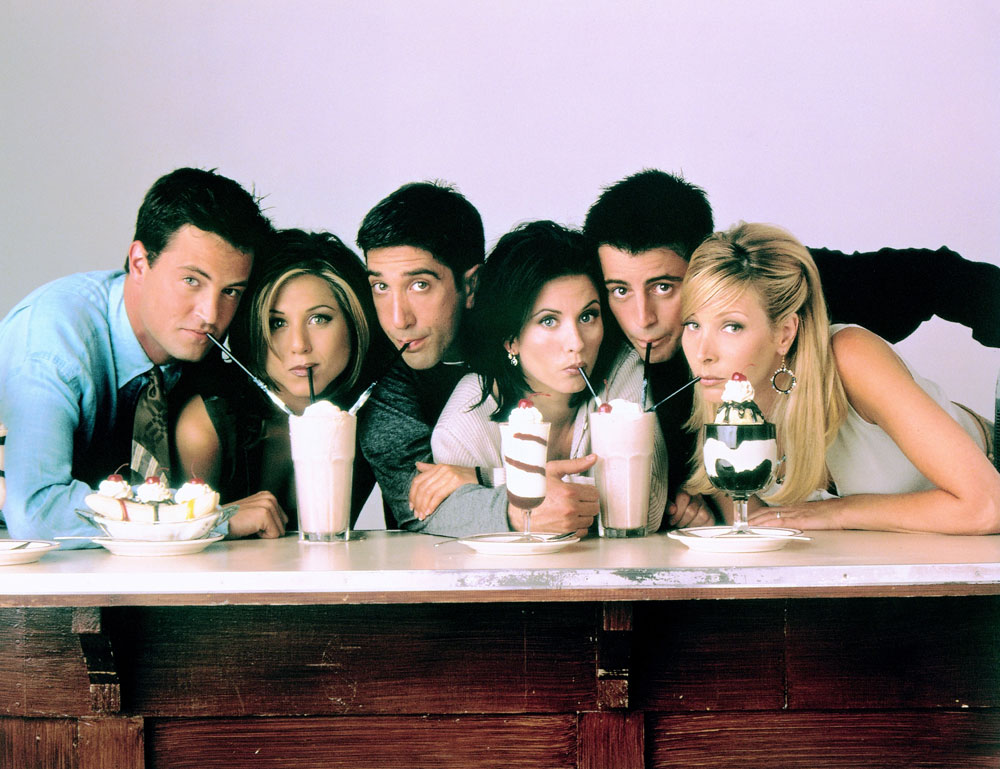 Fans have been asking for some form of Friends redux since the show went off the air in 2004. When the 25-year anniversary hit, there were rumors some form of reunion would happen with full cast participation. Once they got the salary negotiations ironed out, the whole cast agreed to sit down in their old sound stage and discuss the series. It was a concession for the fans, but they were willing to take anything at that point. Then the pandemic hit and sent the whole thing into a tailspin. The filming date kept getting pushed back further until everything got shut down and no new date could be set. Since the concept was a live, unscripted show, shooting would depend on restrictions being lifted and all six actors schedules being open. Well, it happened. As in, they already filmed it. The long-rumored, highly anticipated, frequently postponed Friends reunion was filmed on Sunday and we are now just waiting for a release date.
The Friends reunion special has wrapped following delays during the coronavirus pandemic.

The HBO Max special, which is expected to air later this year, completed filming yesterday (April 11). A post from the show's official Instagram account features a picture of a Friends: The Reunion billboard with the caption: "That's a wrap! 🎬 Could we BE anymore excited!?"

HBO provided clarity last April on what the episode will entail, revealing that the stars will play themselves rather than their Friends characters. "In order to avoid any misunderstanding about what this special is, we want to make it very clear that this is not a new, original episode of the series. The cast will be appearing as themselves, not as their beloved characters."
I'm using this story as a litmus test to gauge how attitudes have changed since the pandemic began. I was very excited for a Friends reunion when it was announced, having been a superfan since the series began. I was surprised how unaffected I was to read the news it had wrapped yesterday. I'm indifferent to many things I got excited about a year ago. My priorities have completely shifted. Not for better or for worse, they've just changed. Still, I'm sure I'll watch the reunion and I'll probably get nostalgic. I'm sure this was fun for the cast to do, especially after all the hype in getting them there.
They're keeping the details hush hush for now. Other than the IG post below, we don't have any shots of the show. Matthew Perry posted a pic in a makeup chair before they shot, but he deleted it so I assume he was asked to. My guess is they will all post the same or similar pics when the air date is announced. Their promo push always seems to follow a similar pattern. Jennifer Aniston will probably post the first pic and the rest of the cast will post theirs after. I hope it's worth it after all this time. It seems so long ago now but who knows, maybe they really can recapture that magic.
Photo credit: WENN and Instagram