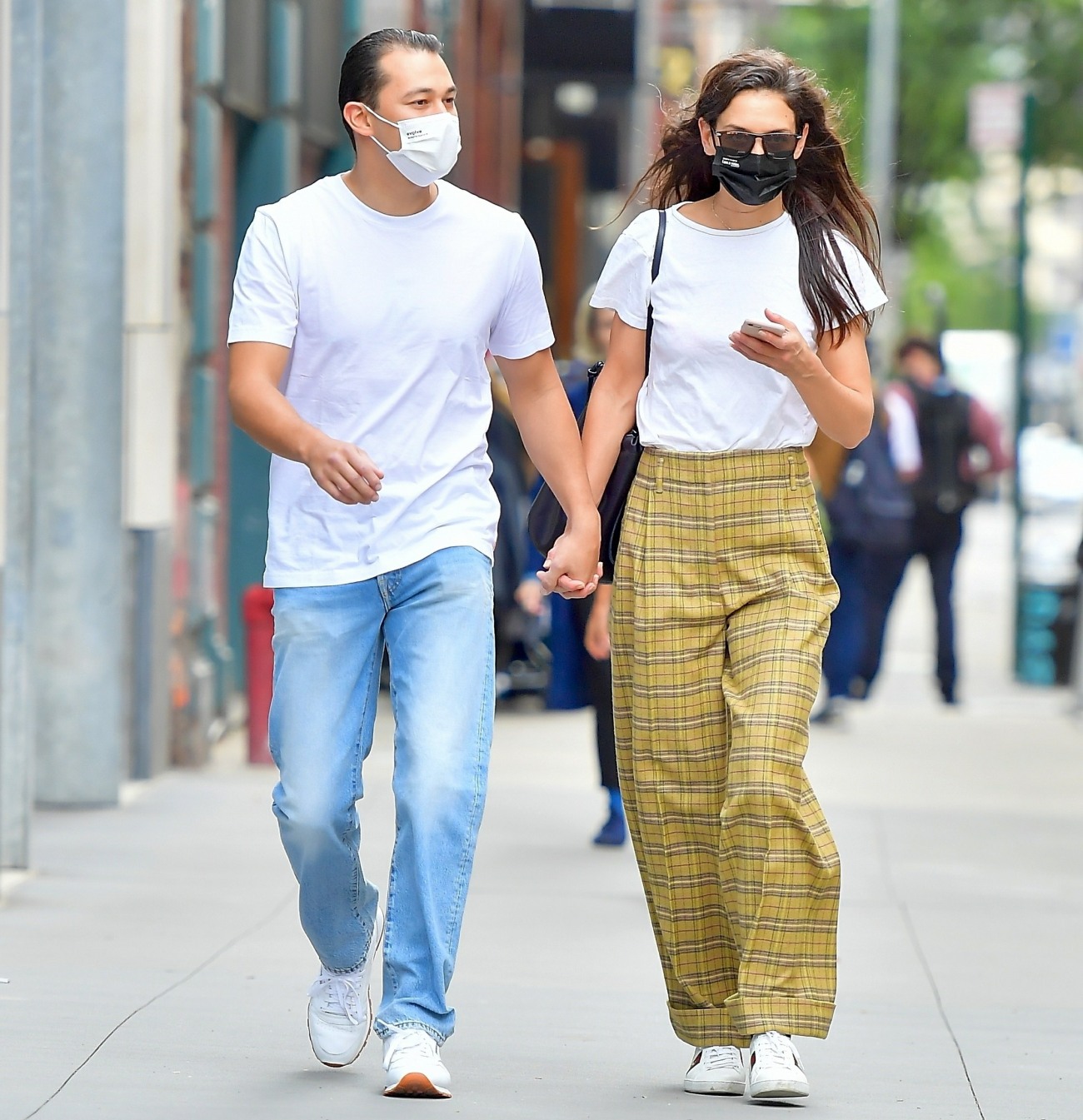 In September of last year, we learned that Katie Holmes had gotten herself a man. The man in question was Emilio Vitolo, a restaurateur who was engaged to another woman when he began dating Katie. Soon his fiancee was out on her ass, and Emilio and Katie were pap-strolling their way through the pandemic. They wandered around New York, wearing masks and holding hands. They wore good coats and terrible clown pants. All was well. But back in January, cracks began to form in the pandemic romance. Sources began to whisper that Katie was just having fun with Emilio, that he was just a good time, a place-holder until she went back to work. There were fewer pap strolls and fewer stories about their love. And now people wonder if Emilio and Katie have already started winding things down:
Katie Holmes and Emilio Vitolo Jr.'s relationship is cooling off, sources tell Page Six. The couple were first spotted together last September and have been joined at the hip while seen canoodling around Manhattan.

However, Holmes has recently been away shooting a new movie, only returning to NYC sporadically. This past weekend, the star was seen in the city as she celebrated her daughter Suri's 15th birthday — with Vitolo nowhere to be seen. We're now told that while Holmes and Vitolo haven't broken up, things have definitely cooled down.

"Katie has a lot of big priorities in her life — she's a single mom, her daughter always comes first and things were moving very fast," a source said.

This was Holmes' first relationship since splitting with Jamie Foxx in August 2019 after six years together. She is believed to have first met Vitolo at his family's Soho restaurant Emilio's Ballato in early 2020. Their romance was "organic," a source who knows Holmes previously told us.

Another source who knows the couple added, "Katie has a lot going on and Emilio is busy working at his restaurant with his dad."
Well, I'll say this – maybe Katie went into it just wanting to have some fun and romance. She was never out here, telling us that Emilio was "the one." We only believed they were super-serious because they were together constantly for months. Maybe it was a typical lustful hookup situation that just fizzled out when they got bored with each other or found something else to occupy their time. No harm, no foul. I mean, except for the fiancee he dumped as soon as someone famous came along.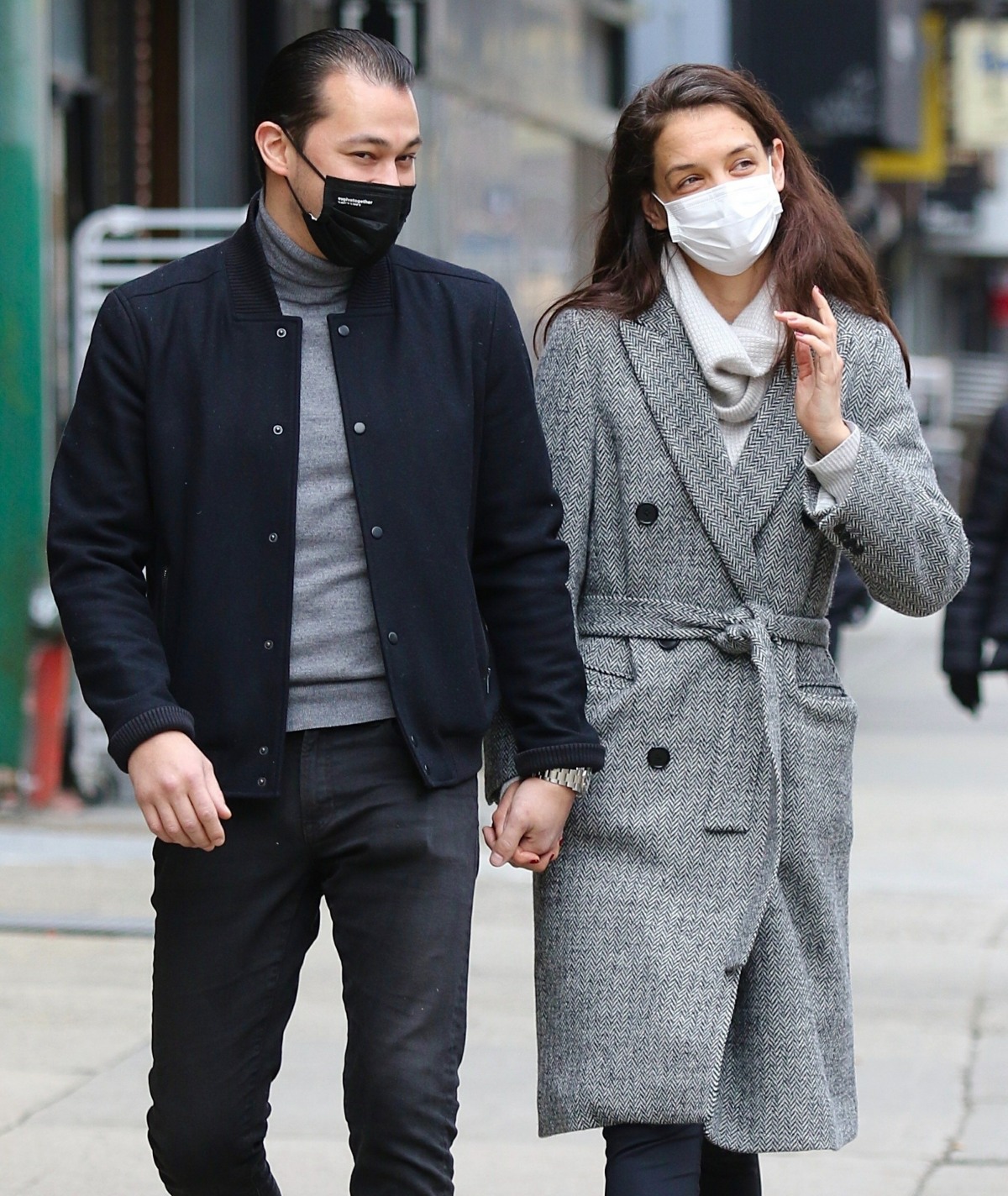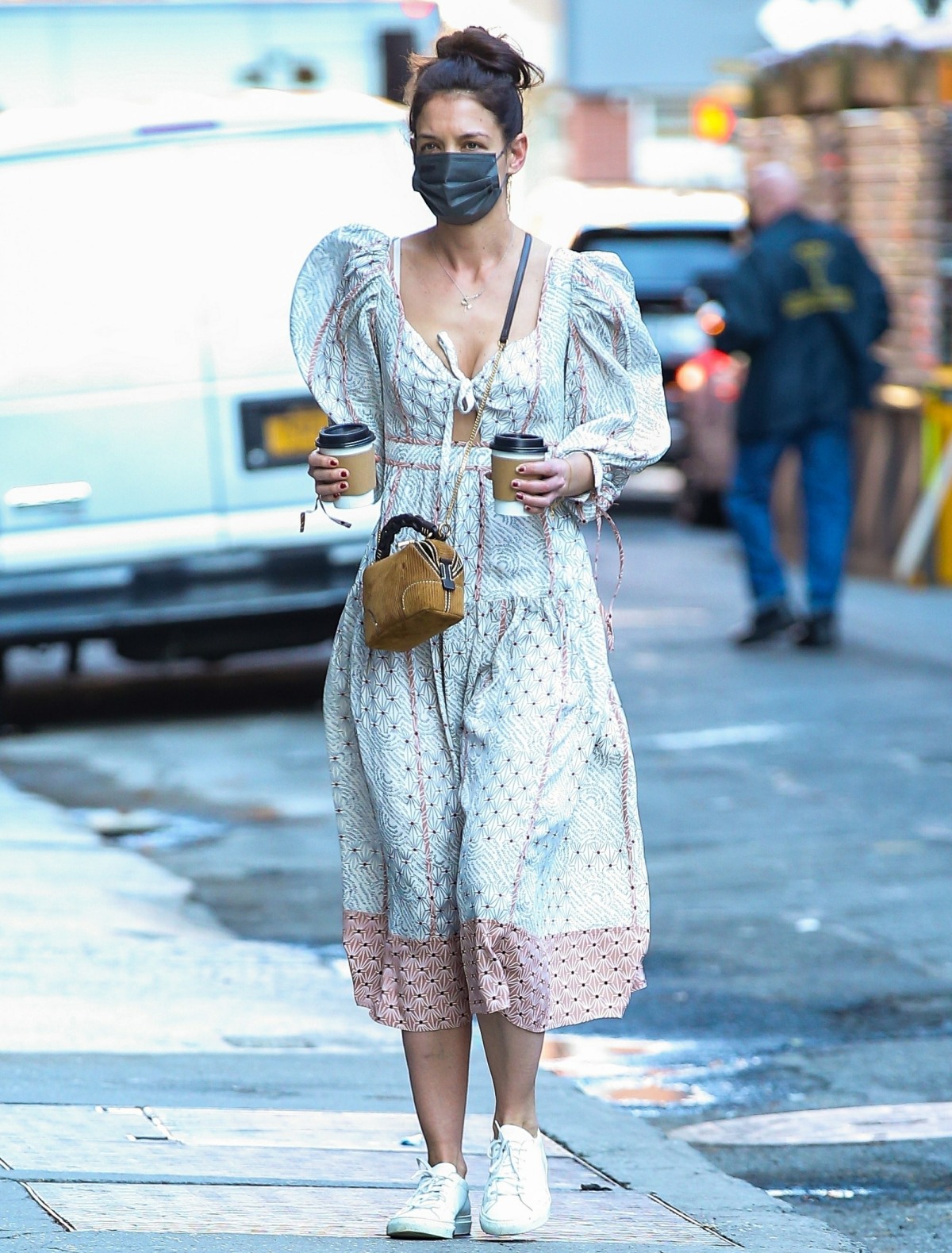 Photos courtesy of Backgrid.