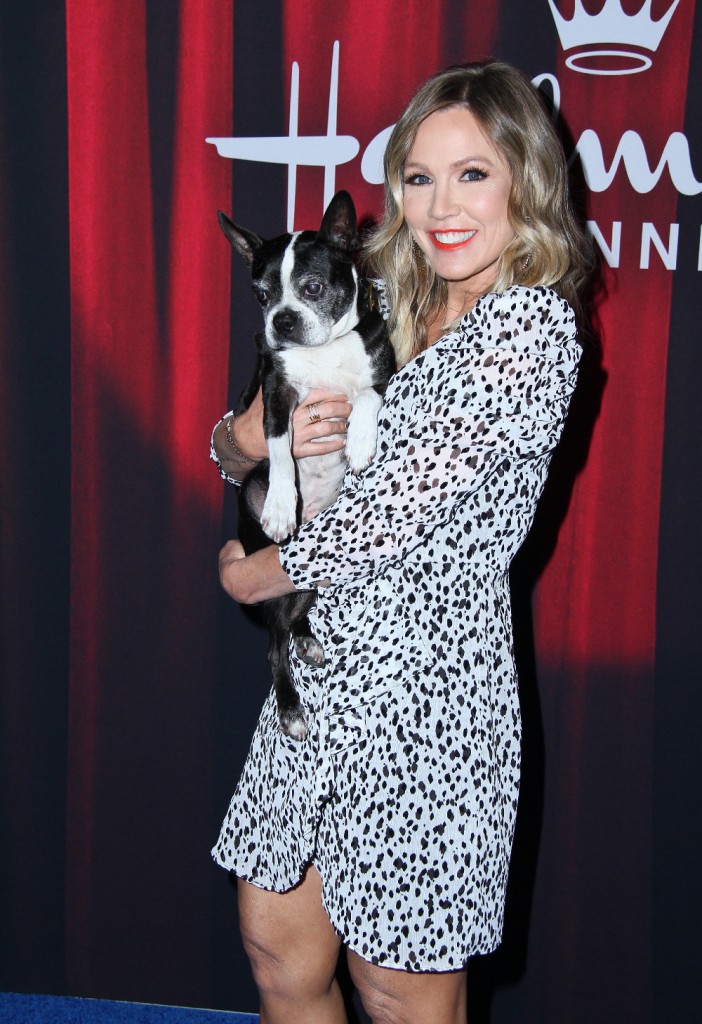 Jennie Garth and Tori Spelling have a podcast called 9021OMG. Jennie and Tori, of course, met on Beverly Hills 90210 back in the 90s when they were cast as Kelly Taylor and Donna Martin. The two ladies have remained friends, even attempting a few non-90210 projects together. But according to Jennie's comments on the podcast, the fact that she and Tori formed and kept a friendship is quite a feat because the show bred competition among the women. Jennie said that competitiveness with other women was something with which she struggled for a long time after the show.
Jennie Garth has admitted she struggled with her competitive attitude towards other women "for many years" due to her time on Beverly Hills, 90210.

"A lot of what happened on that set shaped us in all directions," Garth, 49, said on Monday's episode of her and costar Tori Spelling's 9021OMG podcast.

"But I think as a young girl… [the show] brought out a super competitive part of me being in that environment of being judged because of my looks or how I looked in an outfit," added Garth, who played Kelly Taylor on the hit '90s teen drama.

She continued, "It was just a different day and age and it gave us young girls a lot of mixed messages. I, for many years, struggled with [it]."

"If I'm honest, I think [the show] kind of taught me to be threatened by other girls be threatened by other women [and] be more competitive because I wanted our costars approval or attention," she said.

The effects stayed with Garth, who went on to reprise her character on the spinoff 90210 and the reboot BH 90210.

"It messed with me on a deeper level and not until later in life that I kind of think it wasn't ever about the other girls," Garth reflected. "And why did I ever make the other girls an enemy in my mind?"
I did not watch a lot of Beverly Hills 90210 when it was on. That's only because I was bartending to pay for college, so my schedule didn't allow for much evening TV. I caught a few of the early episodes, the ones in which the Minnesota Walsh family were the comparisons against the Southern Californian families of privilege. Going purely off memory, I felt like they addressed female competitiveness on the show, so it's disheartening to hear they actively encouraged it when the cameras stopped rolling. I remember the discussions in the media surrounding the cast – who's the hottest, the actresses weight, etc. And each actress in the cast was assigned a role by the media as well: Tori was the nepotism hire that would never live up to the job. Shannen Doherty was the Difficult One. Gabrielle Carteris was The Lucky One, because she was hired to be smart, not pretty. And poor Jennie was the Hot One. I say "poor Jennie" because every successive attractive actress hired was compared to her so of course she would see her co-stars as threats and not allies. I can't imagine having her husband turn out to be a serial cheater did anything to help heal her need to compete.
But it sounds like she did heal and good for her. I think Jennie is on to something when she said, "It was just a different day and age and it gave us young girls a lot of mixed messages." Jennie is just a couple years younger than me. I, too, distrusted women for most of my life. I definitely competed with them whether they knew it or not. And I have no idea where that came from. I blamed certain people for years, but I think they were just existing with the same mixed messages that Jennie and the rest of us were. I hate to admit it, but it took having a daughter for me to see my dysfunction with women. But I am so grateful I finally did because having women in my life now is absolutely amazing.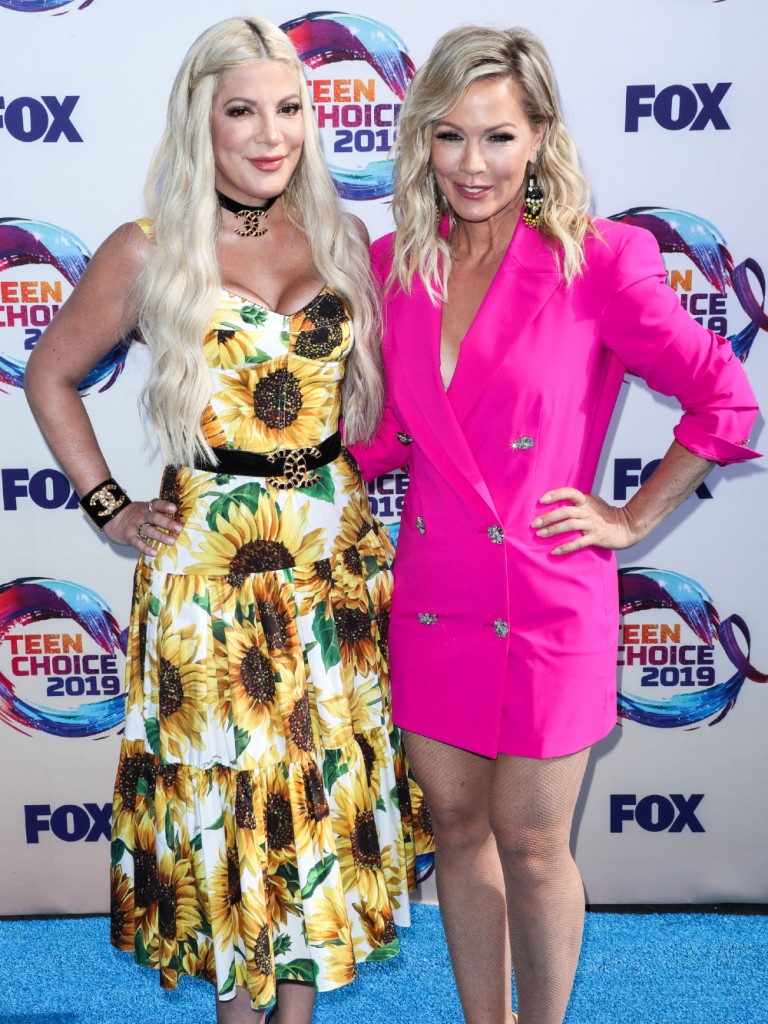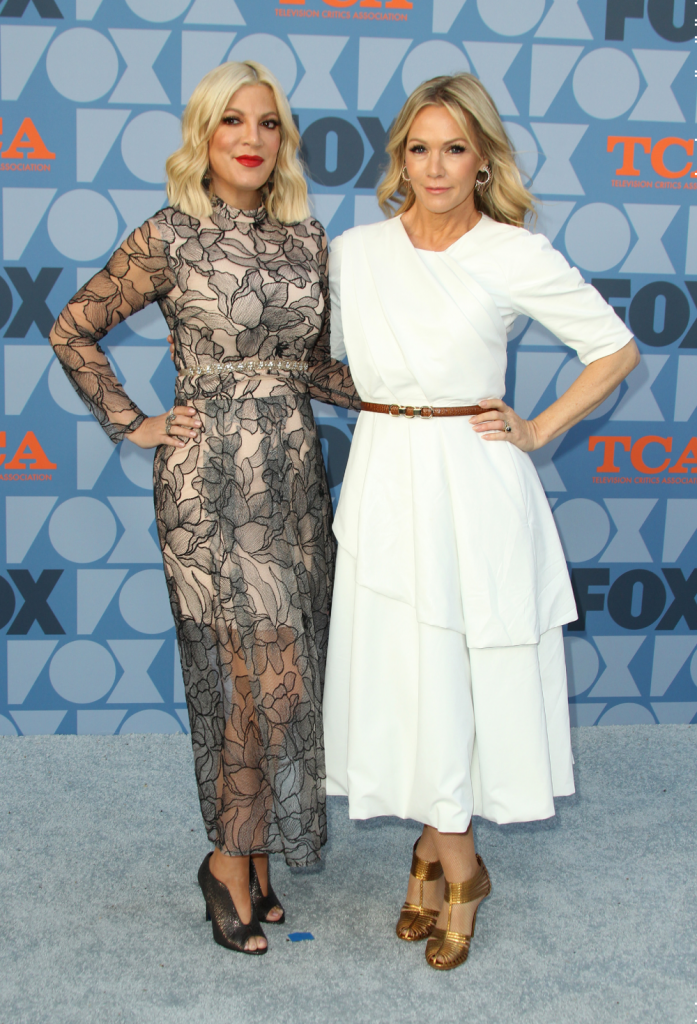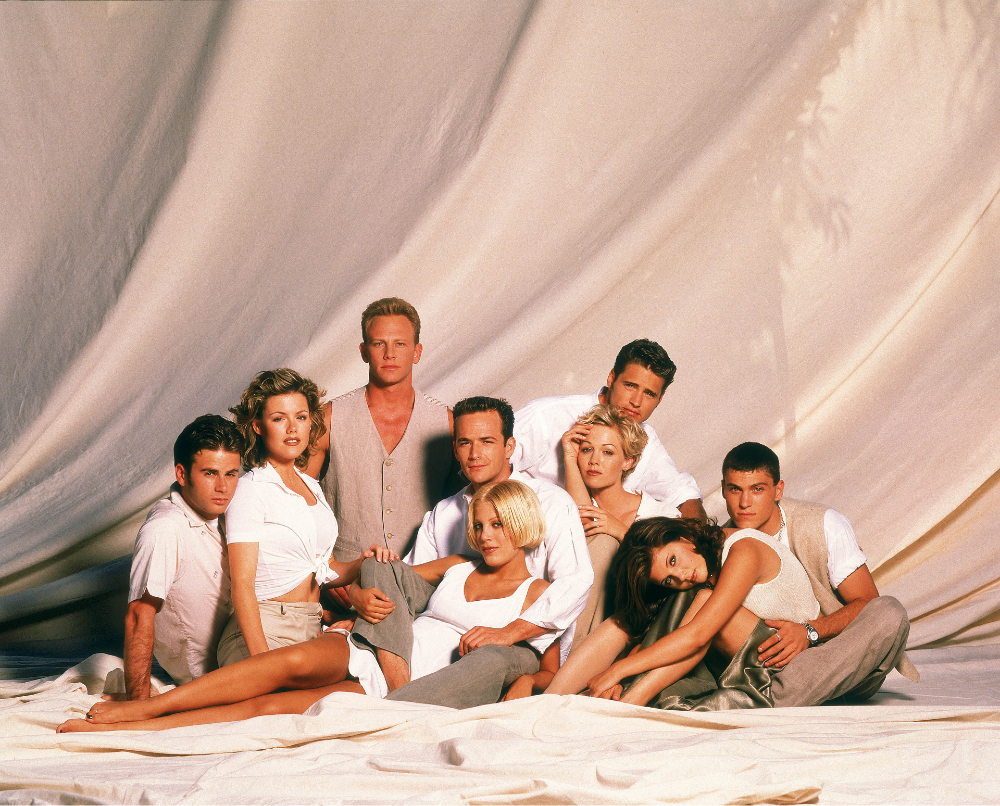 Photo credit: Avalon Red