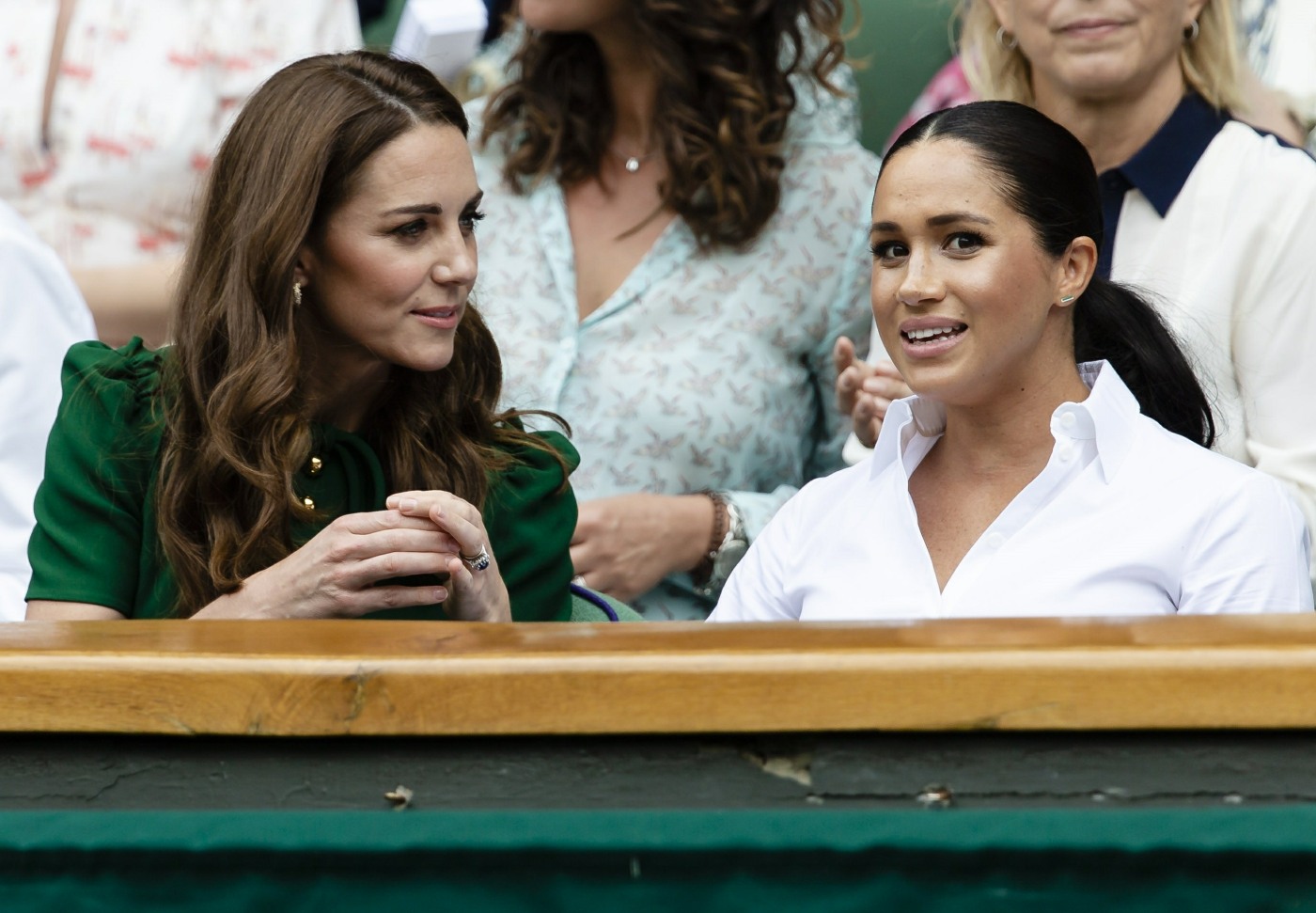 In retrospect, one of the funniest things about the "Meghan made Kate cry at the bridesmaids' fitting in 2018" story was just how many f–king times people repeated it, reported on it and added new layers to the keen narrative. It was like the Duchess of Cambridge's worry-stone and she would stroke it at least once a month for years. The first time the story appeared was November 2018, as part of the launch of the smear campaign against Meghan. There was extensive reporting around this incident – of Kate's white tears – for the next two and a half years, including that terrible (and amazing) Tatler cover story, wherein sources close to Kate insisted that Meghan made Kate weep at the fitting because of children's tights. Then Meghan set the record straight in the Oprah interview: actually, Kate made Meghan cry. And just like before, it's Kate's little worry-stone and now people argue that it was terribly rude for Meghan to *accuse* Kate of such a dreadful thing. It's truly insane. Also insane? The idea that the "crying at a wedding fitting" story is now completely water under the bridge.
Keeping the peace. Duchess Kate and Meghan Markle have put their differences aside after months of strain, a source reveals exclusively in the new issue of Us Weekly.

"Tensions have eased between Meghan and Kate," the insider says, referring to the difficult relationship between the pair since Meghan, 39, and her husband, Prince Harry, gave their bombshell interview to CBS earlier this year. "Kate even sent Meghan a gift for the baby. They're in a better place and have exchanged texts since the birth of Lilibet."

After the interview, a source told Us that the two women had not spoken in over a year, thanks in part to the growing rift between Harry and his brother, Prince William. "There is real animosity that the brothers have toward one another, and that has spilled over to Meghan and Kate's relationship, making it very hard for them to be friends or even friendly," the insider said in March.

Now, however, the pair have mended fences. "The bridesmaids dress incident took place so long ago and [it] feels pointless to hold onto the anger," the first insider explains. "It's wasted energy. They've called it [a] truce."

The arrival of Harry and Meghan's second child has also helped ease any remaining tension between the in-laws. The Sussexes welcomed their daughter, Lilibet "Lili" Diana, on June 4. They also share son Archie, 2.

"The birth of Lili has brought Kate and Meghan closer together," the source tells Us. "They've bonded over both having daughters and can't wait for all the cousins to meet."

Kate, for her part, shares Prince George, 7, Princess Charlotte, 6, and Prince Louis, 3, with William, 39. Though the brothers reunited on Thursday, July 1, to unveil the new statue of their late mother, Princess Diana, their wives and children didn't attend the ceremony.
Last week, Us Weekly claimed that Kate has been reaching out to Meghan a lot more since Lili's birth, and I guess we're supposed to believe that Kate called and sent some gifts. And now the friendliness has escalated to the point where Kate can chuckle, "Let's put this silly bridesmaid's dress issue behind us, it was years ago!" Yeah, no. I would bet you $100 that the Middleton PR office is still downright insisting to Camilla Tominey that Meghan did in fact make Kate cry in 2018, and Meghan is still making Kate cry! In any case, this just feels like Kate trying and failing to clout-chase. Kate knows that her reputation has taken a big hit in recent months.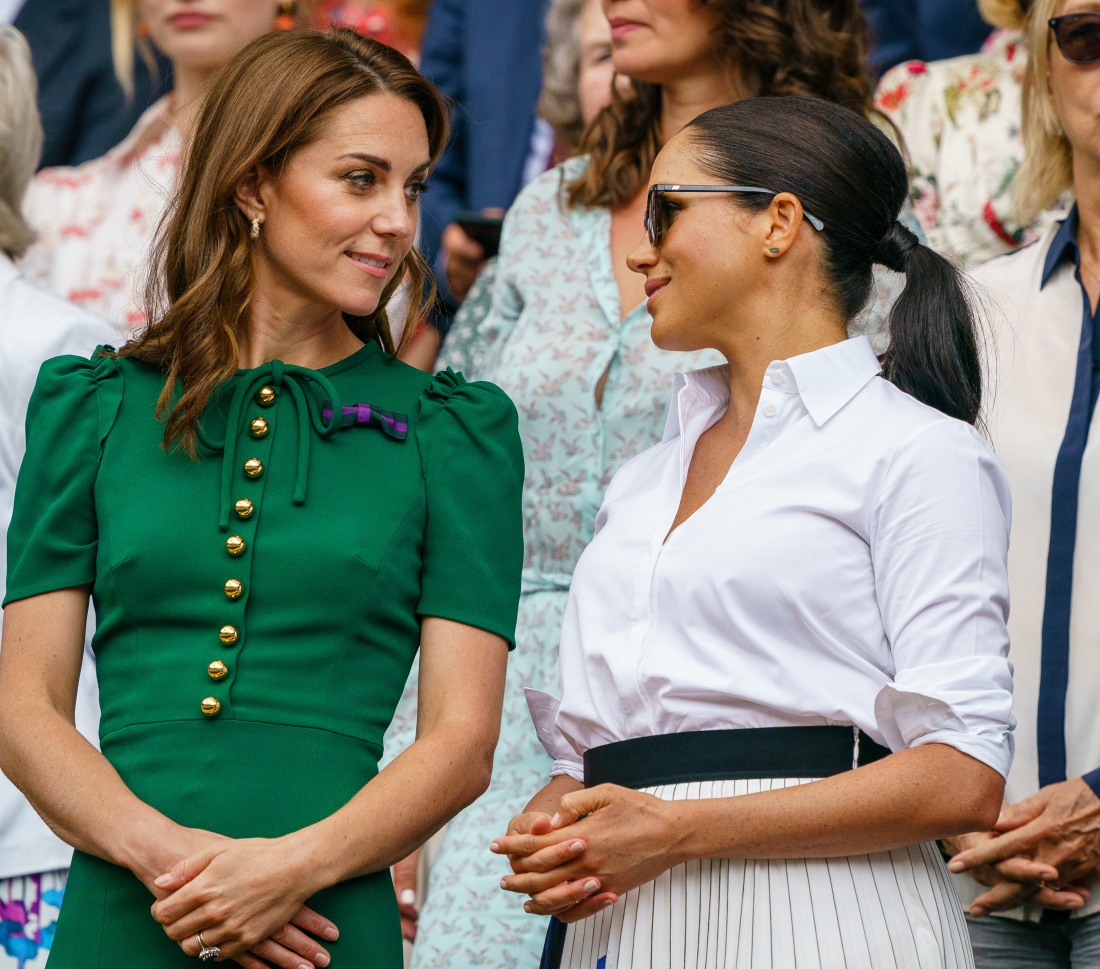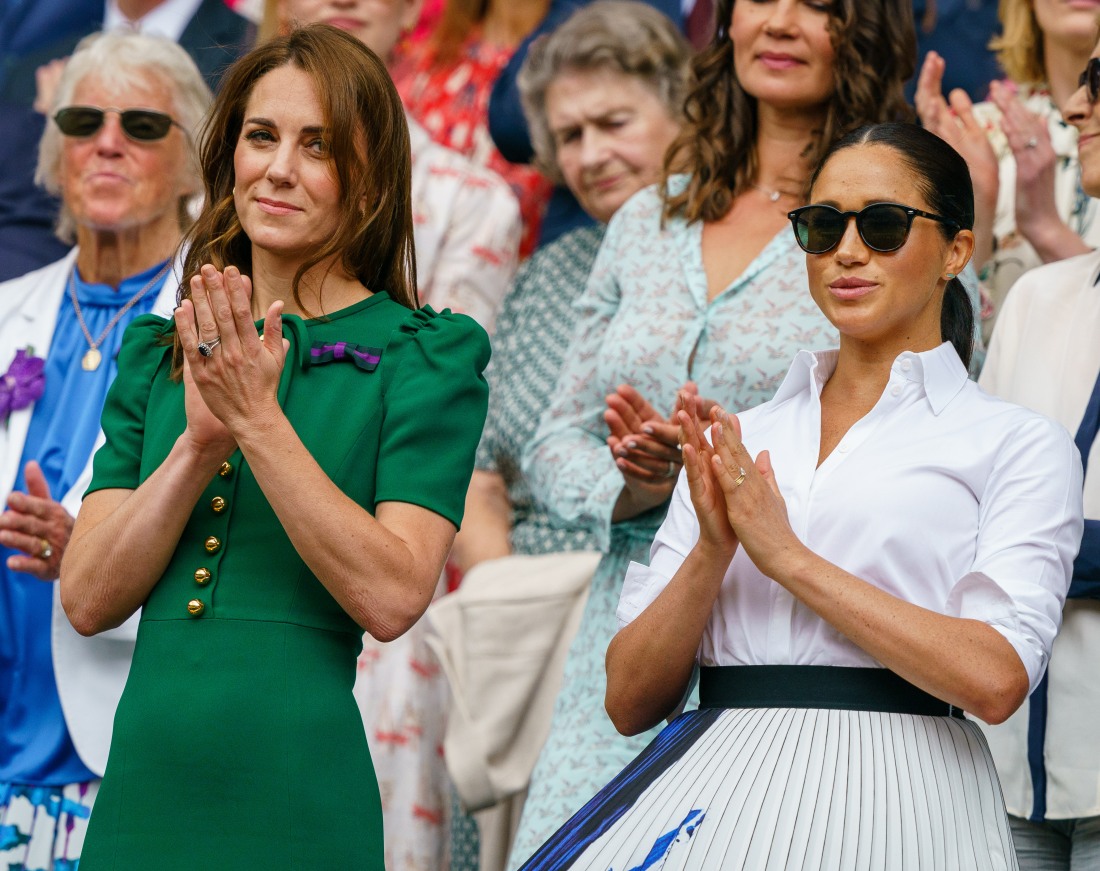 2019 Wimbledon photos, courtesy of Backgrid and Avalon Red.