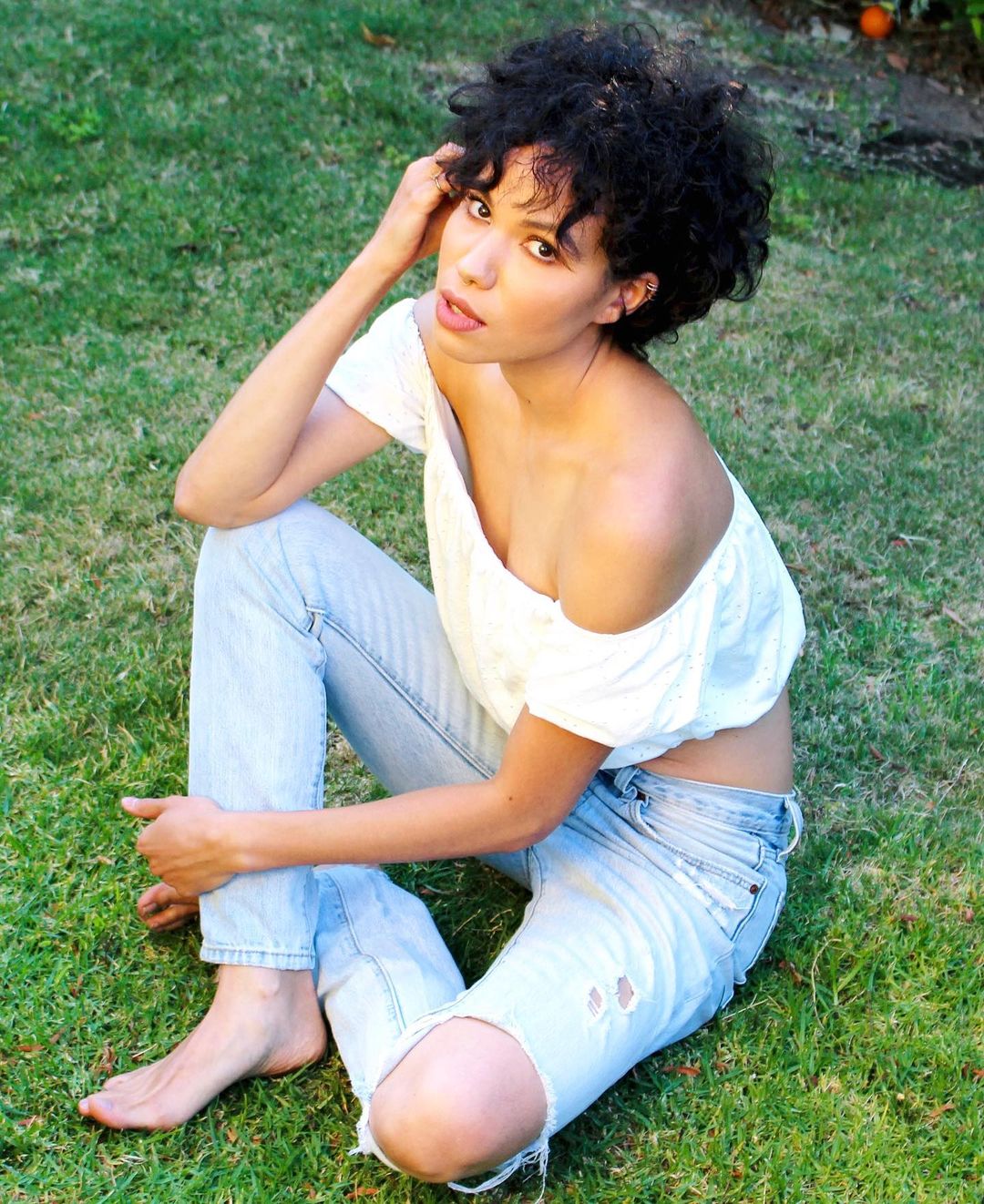 Jurnee Smollett captivated us last year as badass heroine Leti Lewis in HBO's Lovecraft Country. I believe Lovecraft has been Jurnee's best performance so far. Jurnee plays complicated characters whom she wears seamlessly. Jurnee played Black Canary in Harley Quinn: Birds of Prey And her recent role as Leti was also a very physical performance. Jurnee is profiled in W Magazine's TV Portfolio issue. W asked actors to dress up as their favorite characters from Leti chose Walter White from Breaking Bad. Jurnee told W that Leti is a superhero and that Black folks descend from kings and queens who are not covered in history. Below are a few highlights:
On being the first Black actress and actor (along with Justin Majors) to be nominated for lead performances from the same drama series
I'm still trying to fact-check it, because it feels like it can't be possible. This nomination is special for so many reasons. My Lovecraft family is real. That's not just me saying that; I speak to these folks all the time. I'm incredibly proud of the art that we created together, and the literal blood, sweat, and tears that we shed to put this piece of art out into the world. And it feels so incredibly special to see the whole crew recognized too. The amount of nominations that the show got is mind-blowing. It's humbling. I'm on cloud nine.

On the physicality of her roles and whether Leti is a superhero
Hell yeah, Leti fucking Lewis is a superhero! Absolutely. As were so many of the women of this time. My grandmother, Showtime, who I drew a lot of inspiration from in crafting Leti—she was a superhero. She went to work every day cleaning the homes of white folks who didn't appreciate her and disrespected her, and she did it with dignity and maintained her womanhood, her Blackness. She raised four kids in the '50s as a single mom. Tell me that's not being a superhero!

I think we're expanding what the definition of a superhero is. You ain't gotta wear a cape to do extraordinary things. Most times, these extraordinary things are done by very ordinary folks. Obviously, I didn't approach Leti thinking she's a superhero, but I think in hindsight, one of the beautiful things about Lovecraft is that we get the opportunity to shine a light on and highlight the beauty in the mundane, the courage that our folks had, and have. We come from kings and queens. They weren't knighted, they weren't caped, they weren't written about in textbooks. Their stories have been so undervalued and hidden in history, erased in history. We are now currently being told that we should not be talking about our stories in schools. These are the battles we are fighting. Being able to give voice to these stories is such a privilege. And hell yeah, Leti's a superhero.

On what she's looking forward to in her career
I don't really categorize it in that way as like, my television career versus my career. I just want to play very exciting characters that stretch me, characters that scare me. I want to work with great filmmakers and creatives, whether that's in TV or film or onstage. I'm just as heartbroken as the rest of the world about Lovecraft. I feel incredibly blessed to be in a place now where there are roles that I'm jumping into that I feel just as excited about.
First, I must acknowledge the fact that Jurnee is an absolute babe. Second, I absolutely loved her as Leti in Lovecraft Country. Jurnee was such a fighter and she wore the style of that period well. It would seem like Jurnee took pieces of Leti with her after that role ended. As I was reading this article, I couldn't help but chuckle because Jurnee sounded like a midwestern Black woman from the 50s. I find it interesting that Jurnee chooses such physical roles. In Jurnee's role as Rosalee in Underground she also had to fight her way through life to win her freedom. I hope she wins that Emmy. Not only are her characters badass but most of them have fatal weaknesses. Several of her characters, like Leti and Rosalee, get entangled in unhealthy romantic relationships. I am looking forward to seeing what Jurnee does next, but I am pretty bummed that Lovecraft Country was cancelled.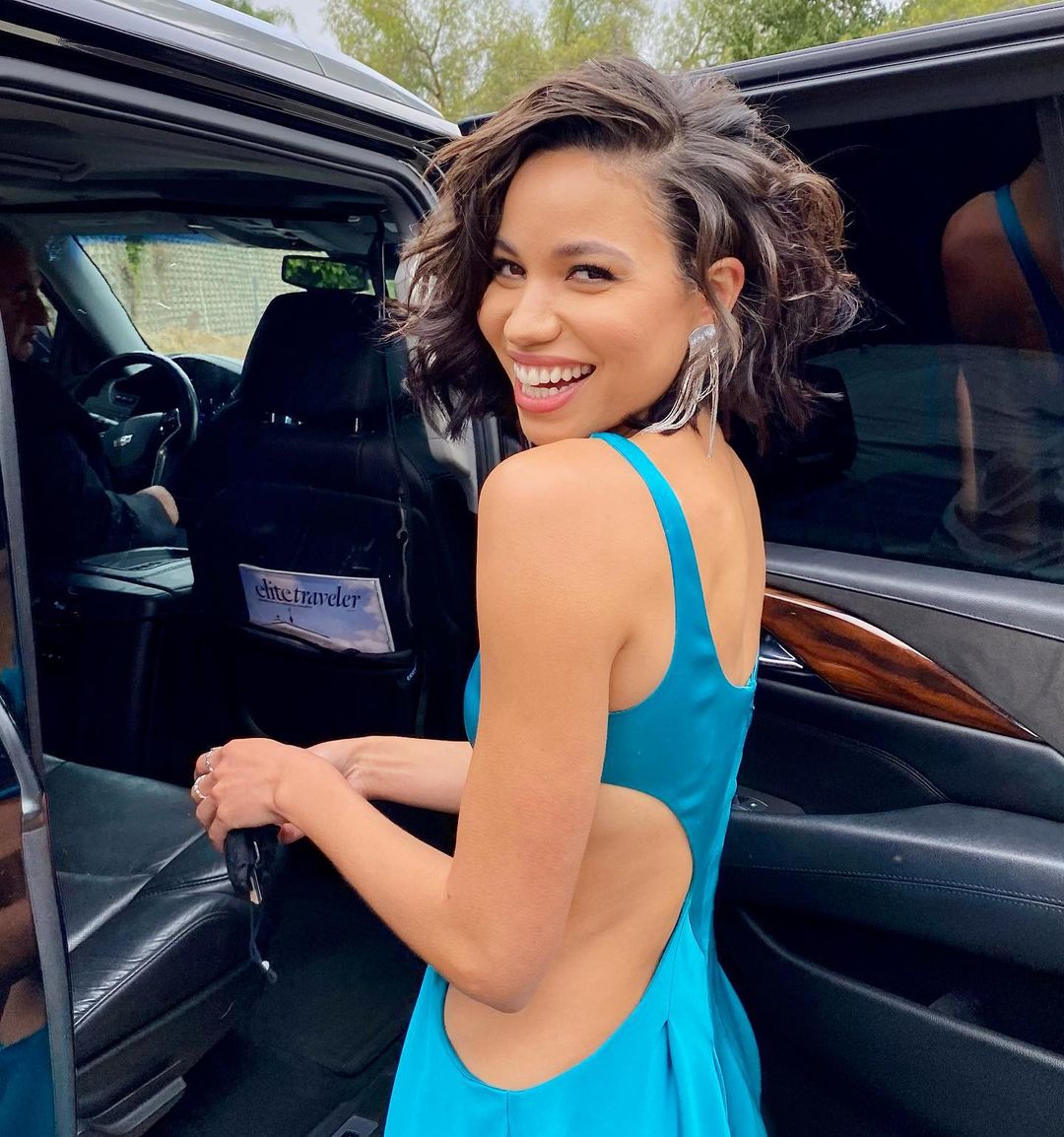 Photos via Instagram