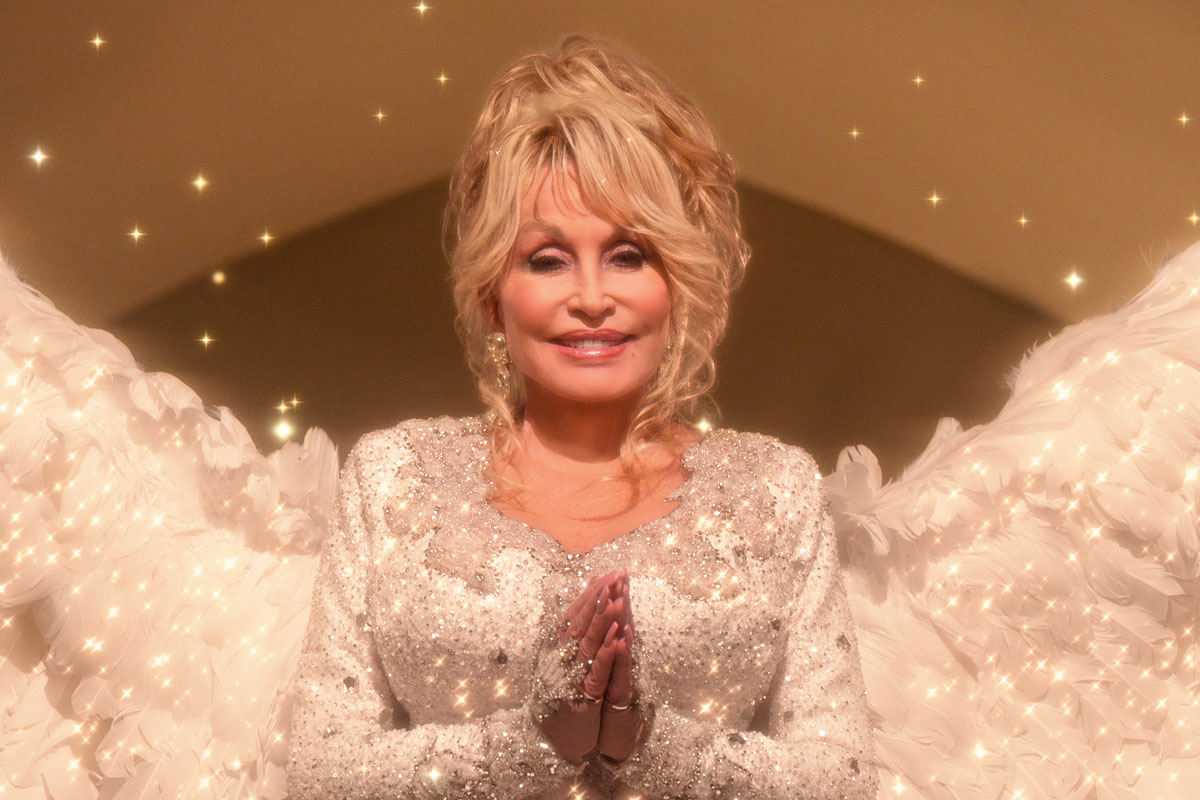 Speaking of modest celebrities, these last few months have illuminated how amazing Dolly Parton is. The woman is a goddess blessing us all with her presence. Just in case you have been living under a rock, let's recap what we learned about Dolly this last year. A few weeks ago, we found out that Dolly took the royalties that she made from Whitney Houston's version of her song, "I Will Always Love You," and put the money back into a Black community in Nashville. Dolly has launched her first fragrance that will be sold exclusively through HSN. Dolly is even cowriting a book with James Patterson. Those are just a few of the things Dolly is getting up to. Not only is Dolly encouraging people to get vaccinated, she also donated $1 million last year to help develop the Moderna vaccine. But Dolly doesn't believe that is praise worthy. Speaking to U.K.'s Absolute Radio, Dolly said she feels that she is getting more credit than she deserves for that donation. Below are a few more highlights via Yahoo!:
"When the pandemic came out, I just felt kind of led to do something because I knew something bad was on the rise, and I just wanted to kind of help with that, so I donated to help with that," Parton told U.K.'s Absolute Radio. "Mine was a small part, of course."

Parton donated $1 million to Vanderbilt University Medical Center, which aided in the development of Moderna's vaccine. She has repeatedly used her platform and urged people to get vaccinated.

"I probably get a lot more credit than I deserve, but I was happy to be part of that and to be able to try to stop something in its tracks that's really become such a monster for all of us," Parton continued. "So I was happy to do that. My heart just kind of leads me into where I'm supposed go and what I'm supposed to do at the time."
I'm in my 40s and I feel tired just writing about what Dolly has done in the last year. She will always be a she-ro in my eyes. Unlike other country singers, Dolly is spreading hope and encouragement so that people can stay healthy. Dolly seems to be fully aware of her privilege as it concerns people of color and people living in poverty. I understand that Dolly didn't actually glove up and do the work that made the vaccine a reality but Dolly cannot discount the fact that she contributed to the quick rollout of the Moderna vaccine. I haven't heard of another celebrity giving that amount to research. So I get where Dolly is coming from but I hope she knows she is worthy of us celebrating her contribution. May Dolly be blessed for the rest of her days.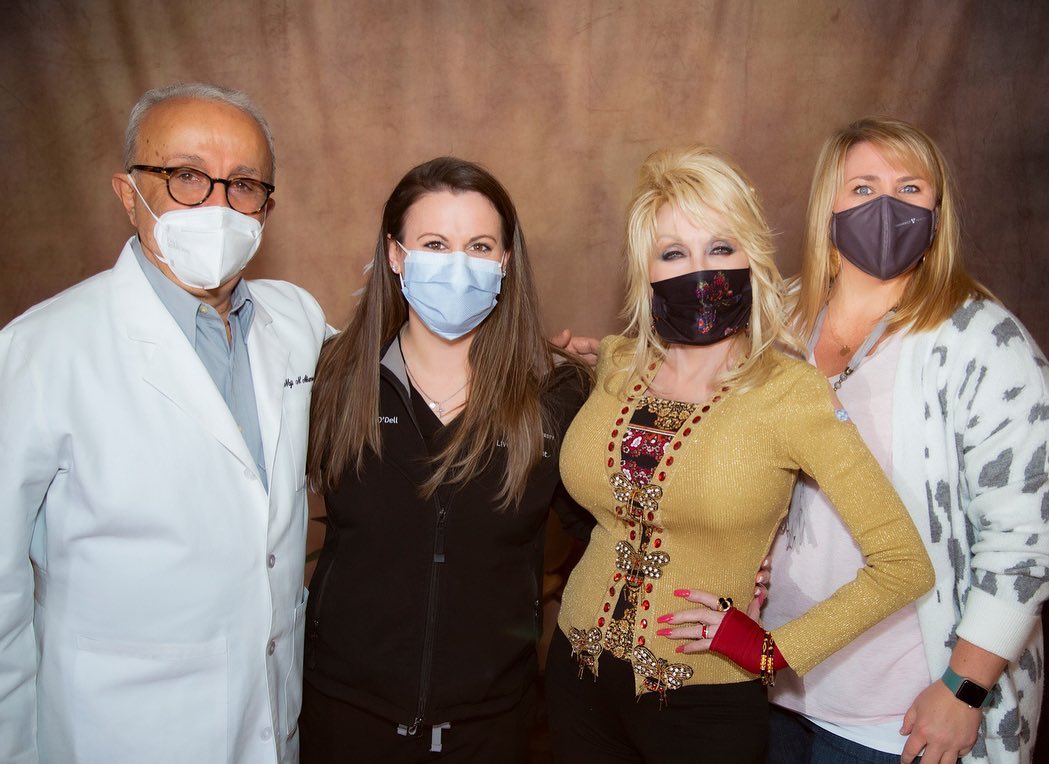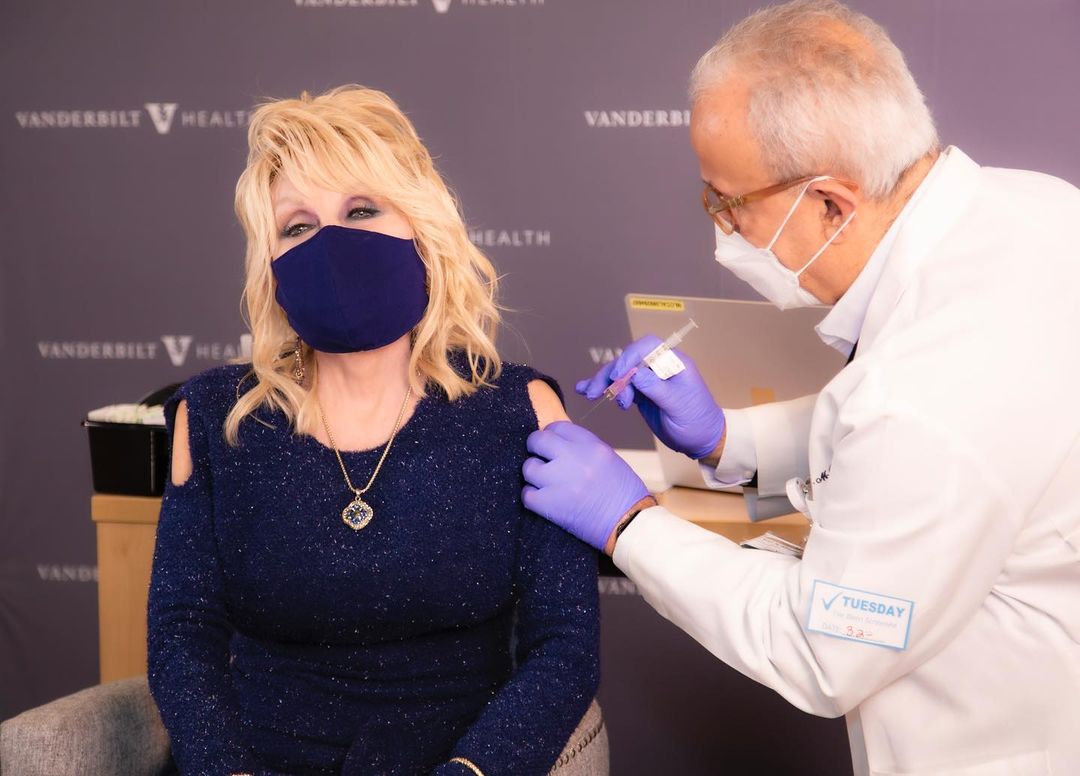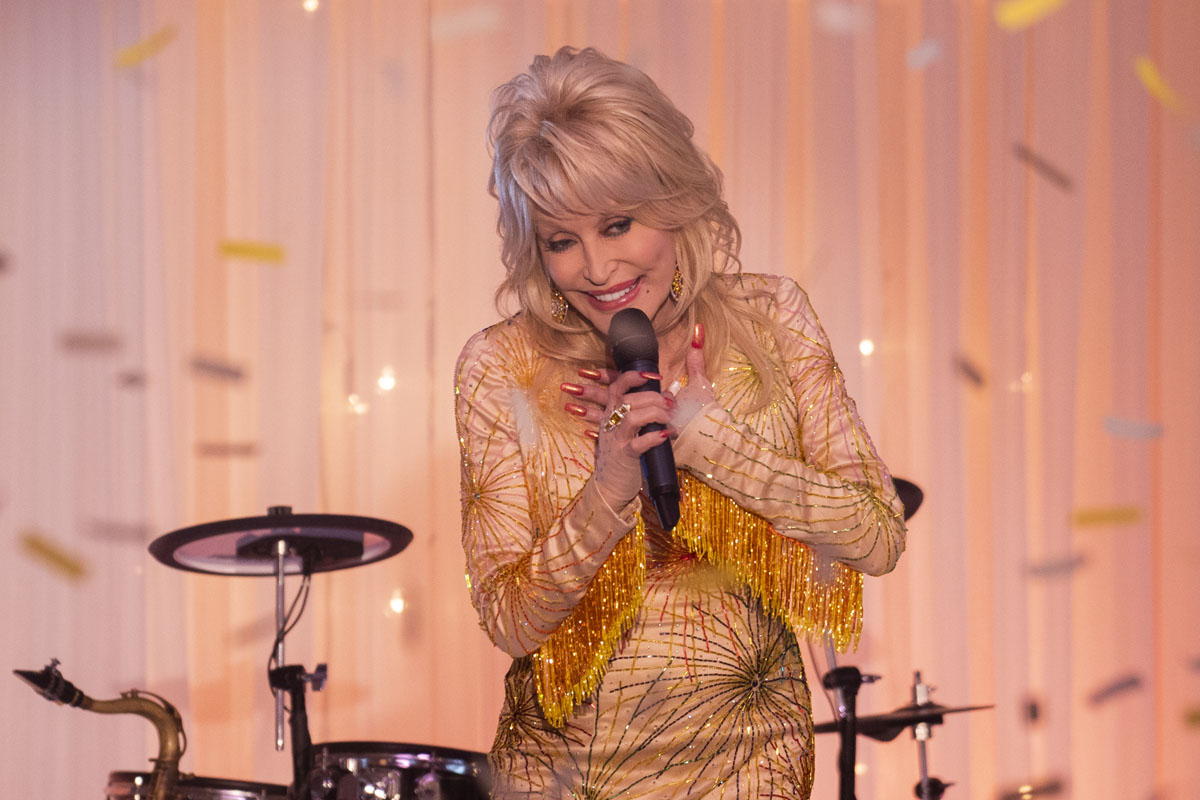 Photos credit: Netflix and via Instagram