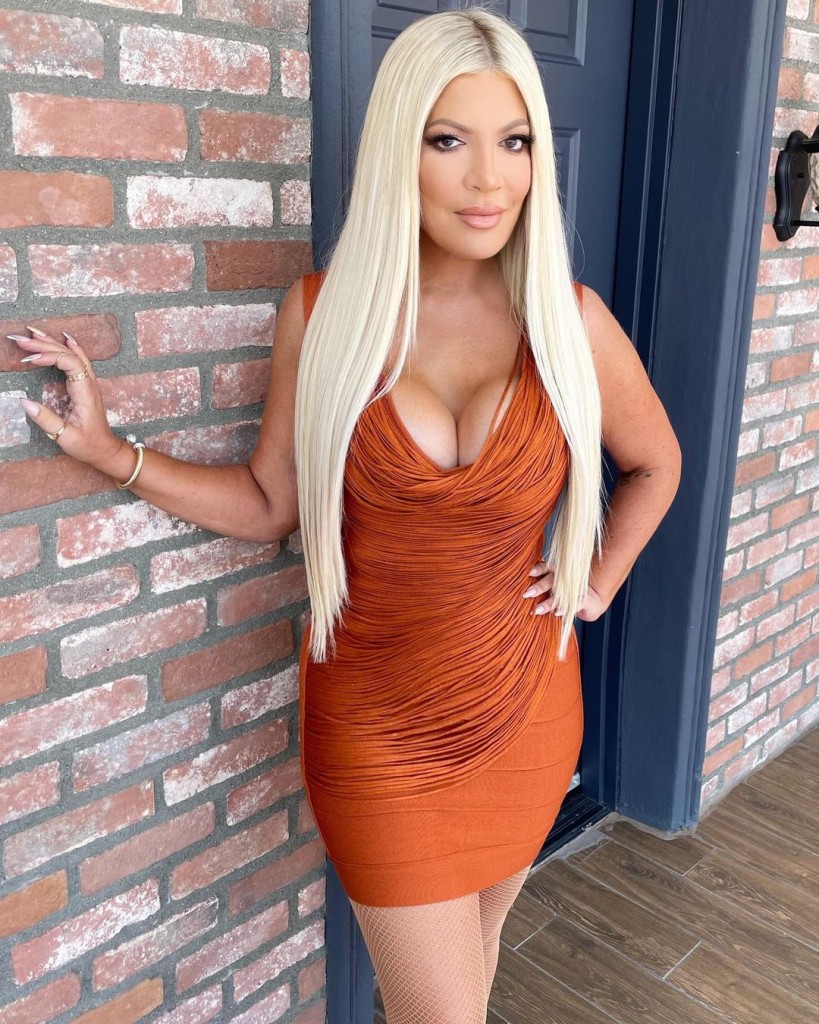 As we've discussed, Tori Spelling has switched up her look. Primarily her face, although she seems to be sporting a lot more hair than usual as well. The change in her appearance has caught everyone's attention. Fortunately for us, Tori is not side-stepping the conversation. While on Sirius XM's Jeff Lewis Live, Jeff asked Tori why she looked so different. According to Tori, it's just make-up and a new beauty treatment using exosomes. The question is, do we believe this is really just good contouring?
Makeup can do wonders, according to Tori Spelling.

During her appearance on Thursday's episode of Sirius XM's Jeff Lewis Live, the Beverly Hills, 90210 alum, 48, opened up about her new glam routine when host Jeff Lewis commented on an "insane picture" Spelling had posted to her Instagram last week.

According to Lewis, the photo — which showed Spelling wearing matching denim jumpsuits with hairstylist Laura Rugetti — sparked speculations from plastic surgeons that the star had cosmetic surgery to alter her appearance.

"You do look great," Lewis told Spelling, before asking the actress, "What is it? Why do you look so good?"

"First of all, I have an amazing makeup artist now. Her name is Hailey Hoff and, with contour, she does makeup like no one else," Spelling replied. "I look completely different. I look like I've had a nose job and it's straight now."

Spelling also noted that her new glow might also be due to a skin care treatment she and Lewis recently tried during a trip to Carson City, Nevada

"It could be the exosomes too," she said, saying that some people have commented that her skin "looks flawless" in a recent selfie she took with Nicole "Snooki" Polizzi.

"So maybe I'm looking younger," Spelling added. "They said I looked Snooki's age. She's 33. I'm like, 'I'll take that."
I don't think Tori's had a new nose job. She's been honest in the past about both her nose and boob jobs so why deny it now? Her eyes look the most different to me. That could be just makeup, but recent video makes it look like she's using injectables at least. I also think her cheeks are heavily redesigned by a makeup brush. I've seen makeup tutorials in which the person looks completely different at the end so it is possible Hailey Hoff is repainting Tori every morning. And some recent IG shots look more Tori-like than others. But there is a certain refreshed look to her photos, they're being aided by something. However, there are two things very clear from Tori's IG. The first is that she must invest a lot of time to recreate her look every day. Each photo has so many people tagged: hair, nails, makeup, etc. The second is that Tori obviously feels fabulous and I can't fault anyone for that.
In our last story, I felt the bigger news was the reappearance of Tori's wayward husband, Dean McDermott. We have no idea what is going on with them, but we'd heard they were all but done. Then Dean showed up at the chili cook off with the family and won a bunch of stuffed animals (ironic, given he complains about living with Tori's animals). But in Tori's latest spon-con, she's hawking customized pumpkins. In the photos, there's one of The McDermott Family surrounded by individual pumpkins for every family member except Dean. I guess Dean didn't win the right stuffed animal at the carnival.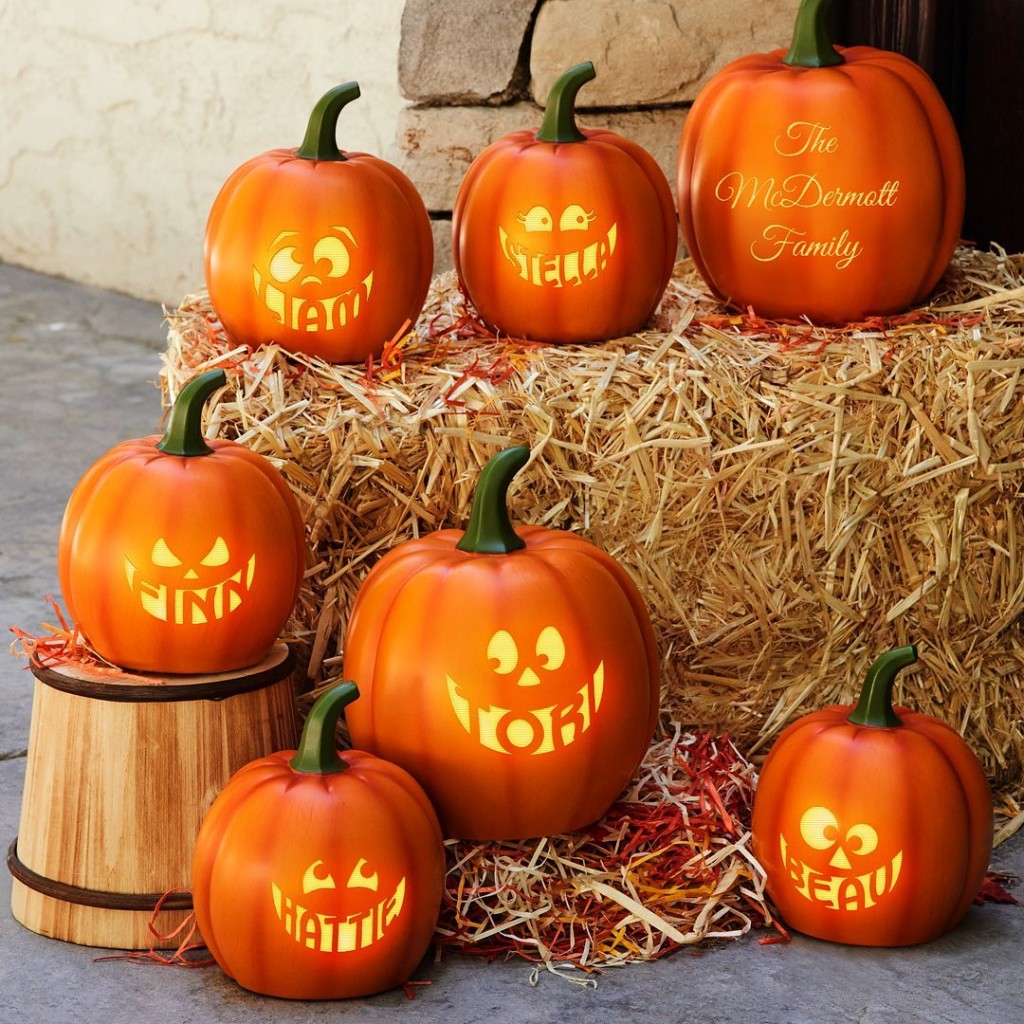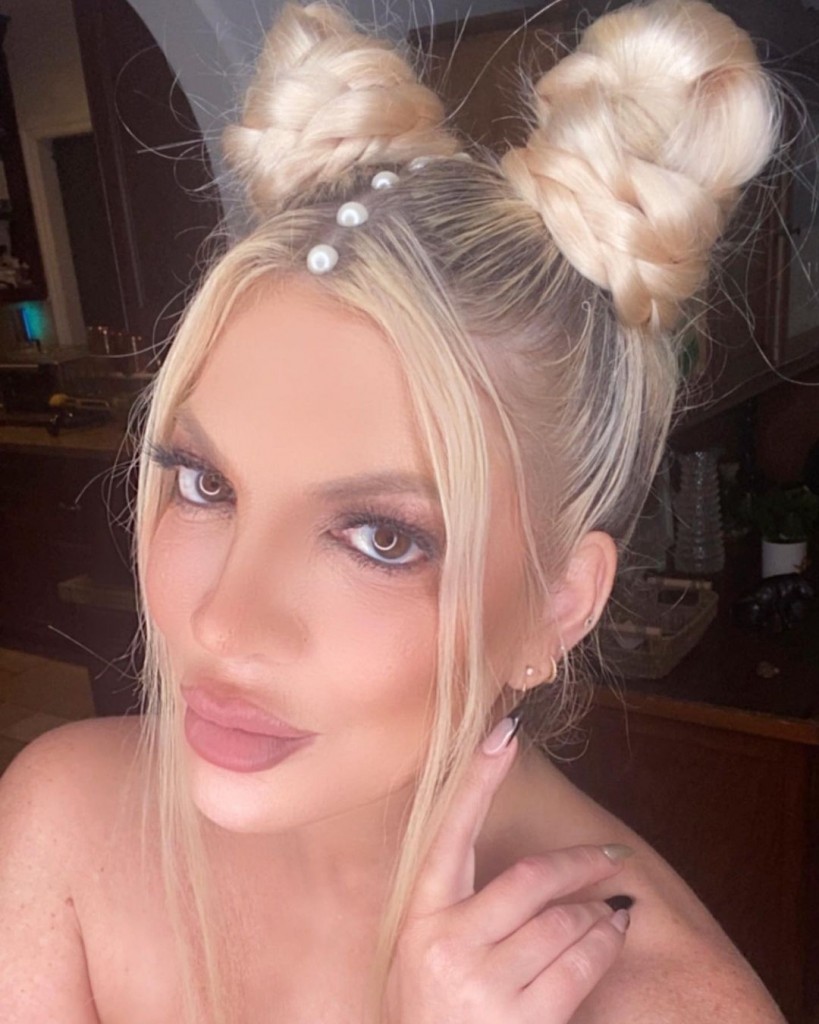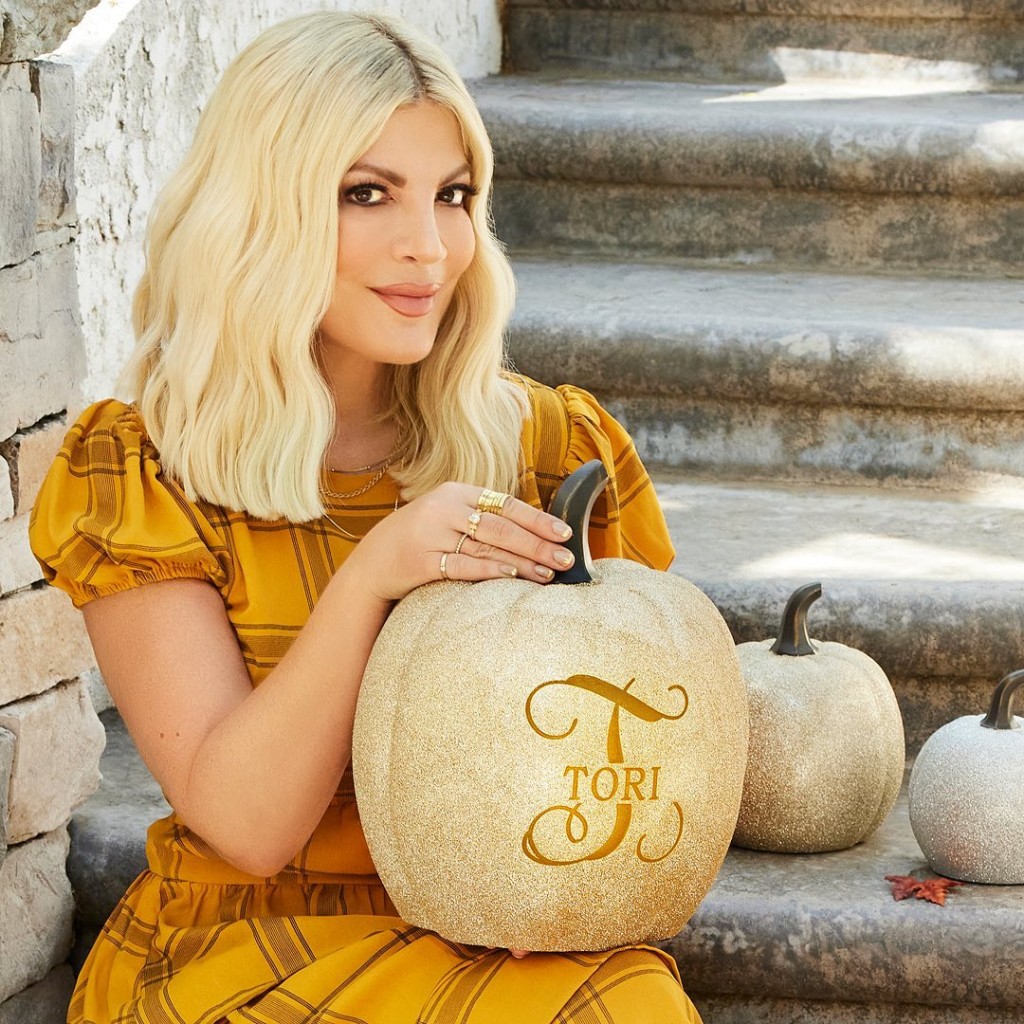 Photo credit: Instagram