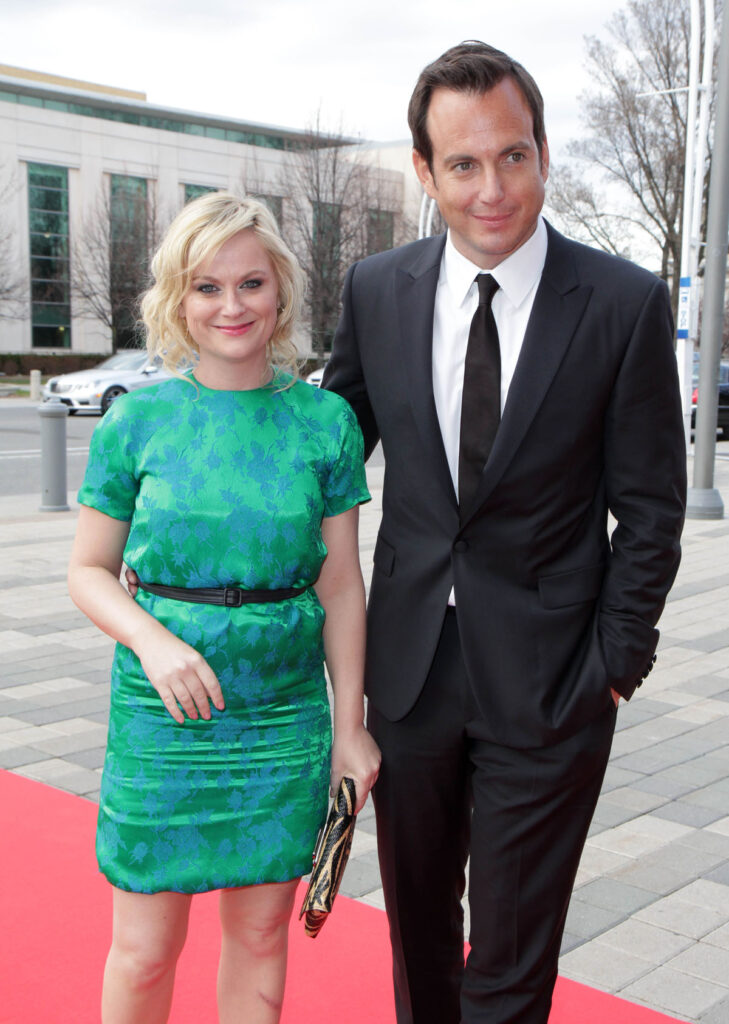 Will Arnett and Amy Poehler's marriage ended 10 years ago. I remember following their romance because they seemed like such a perfect pairing. I was pretty bummed to find out they were splitting up. When any popular couple splits, there's always whispers about what happened. In Will and Amy's case, the consensus was that they grew apart. But his post-split dating habits made people wonder whether he was a cheater.
Amy and Will have not gone into detail about their split excpet to say it was painful. Amy wrote about it in her memoir, Yes, Please. Will said a year following the split that he wasn't officially dating because it scared him post-divorce. While promoting his new Netflix show Murderville, Will made some rare comments about his divorce and the role the media played in it. He said many outlets jumped to conclusions and declared themselves "Team Amy," which crushed him because it wasn't something to be made light of, it was his life.
The weird years began in 2012 when Arnett and Poehler announced, after nine years of marriage, that they were separating; they divorced in 2016. They had often worked together and Mindy Kaling, in her bestselling memoir, Is Everyone Hanging Out Without Me?, cites their relationship as the ideal, a sentiment echoed by fans. So their split sparked an enormous amount of online commentary. What's it like going through a divorce when the outside world is so invested in you as a couple?

"People talk about you like they know you and they talk about your relationship as if they know what's going on. So imagine how weird that is. It's brutal with any relationship, and we have kids, and without getting into specifics, you then see stuff online, like, this one journalist wrote: 'I'm Team Amy.' I'm like: 'You're a grown person. What are you talking about? This is a breakup. This is a family. This isn't some game.'"

I tell him that my favourite part of Poehler's 2014 memoir, Yes Please, is her chapter in which she imagines hypothetical books to help people through a divorce. One is called I Want a Divorce! See You Tomorrow! – to help divorced parents with young children "have a knock-down, drag-out fight and still attend a kid's birthday party together on the same day". He makes a small smile. "Yeah, you get on with it. It's been almost 10 years and my kids are so lucky that Amy is their mother and I'm so lucky that we're such a huge part of each other's lives, even more so than we were five years ago," he says.

At the time of the separation, Arnett was making season four of Arrested Development, when Netflix revived the show in 2013 after Fox abruptly ended it in 2006. He was thrilled to be back with the cast, but the shoot was, he says "almost excruciating … Just brutal, brutal, brutal. I was driving to the set one day and I pulled over to the side of the road and cried for an hour." At least he was working with Hurwitz at the time, who, he says, helped him to turn his pain into something "hilarious and cathartic" on the show.
[From The Guardian via Page Six]
To Will's point, it must be incredibly painful to be going through something as devastating as the end of your marriage only to find out the media has decided you're the villain of your own tragedy. Between Amy admitting she just wanted to stay in bed all day and Will pulling over to cry for an hour, their divorce is breaking my heart all over again, even though I know they've both moved on. I get why this happened to Will, though, because he didn't respond to rumors at the time. I'm not saying it's right or wrong, but Will tends to say nothing when it comes to controversy. That's how he ended up on the wrong side of the Jessica Walter story. Will didn't say anything during that part of the interview, save for one joke about keying Jason Bateman's car. Just like he said nothing when he was being accused of doing wrong by Amy, when she was the one to move on to a relationship very soon after the split. I think avoidance is Will's coping mechanism, but it keeps painting him in the worst light. And in the Jessica Walter situation, deservedly so. He should have stood up for her. At least he didn't stand up for Jeffrey Tambor.
I loved what he said about his sons being lucky to have Amy as a mom and that he's lucky to get to be a part of her life. I also love Murderville! I just watched the Kumail Nanjiani episode (ep. 3) last night. The Guardian writer called out that episode in the article because it's laugh out loud funny. I've like all three so far. Marshawn Lynch was so much better than I expected, he's charming. If you don't know, Will and the guest stars are improvising their parts throughout the show. I just started watching and I'm already getting anxious about running out of episodes. Don't get me wrong, it's dumb with a capital D. But it's just the kind of dumb I need right now.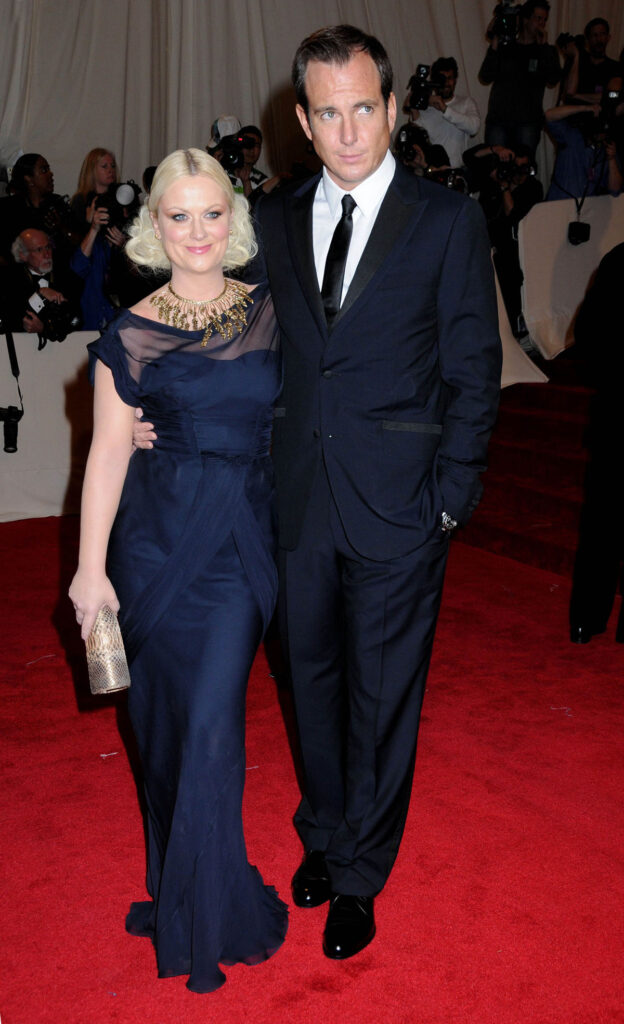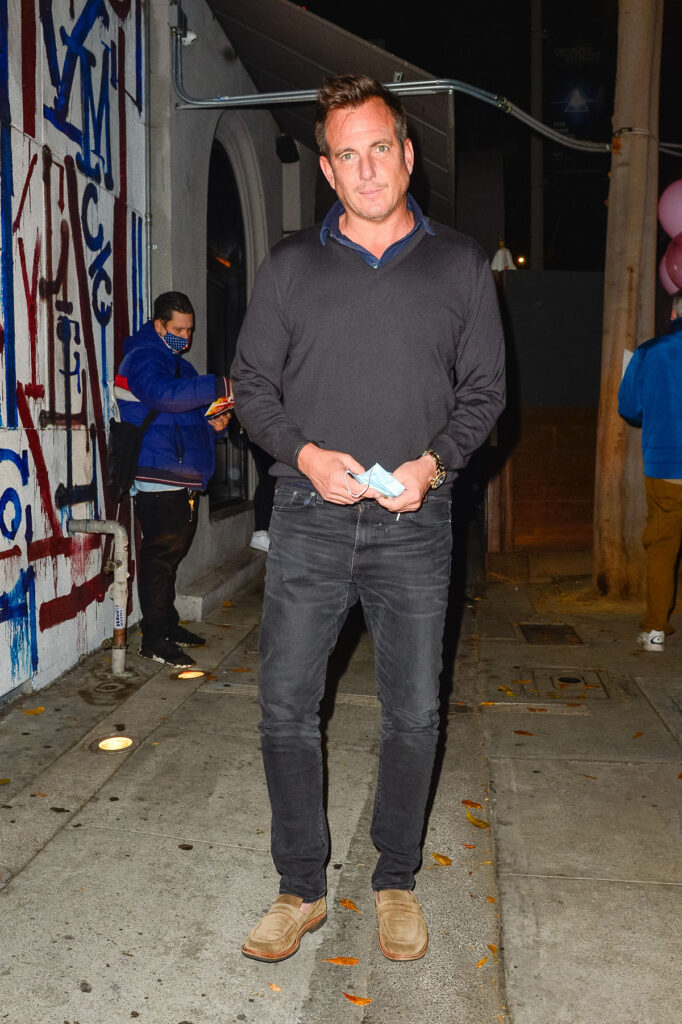 Photo credit: InStar Images and Avalon Red