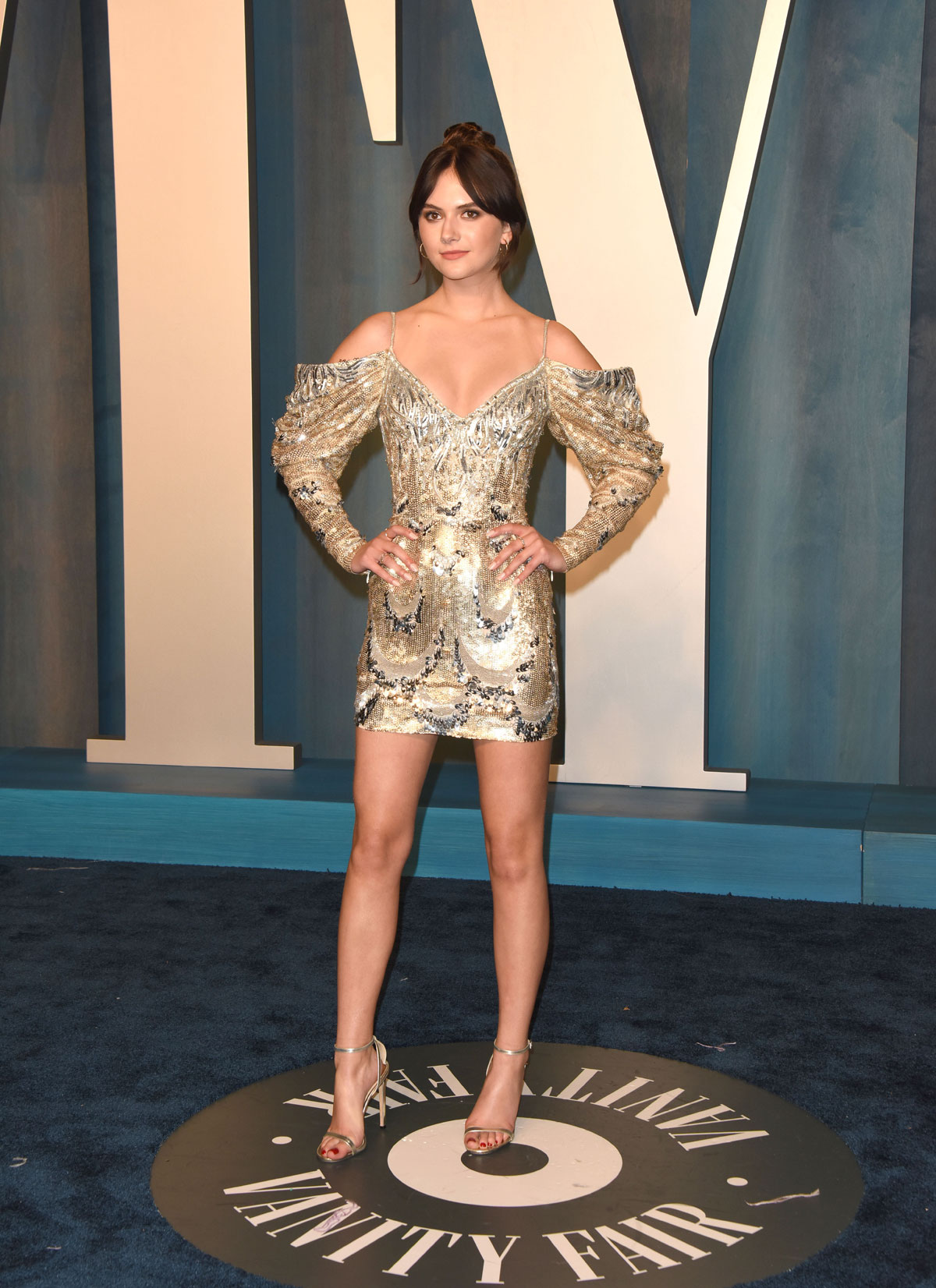 CODA star Emilia Jones is just 20 and she's definitely going places. Many people thought she should have received an Oscar nomination, but she was happy to support her costars. It was fun to see her this awards season. Her fashion wasn't always spot on, but I loved her BAFTAs gown. She wore a kind of a snooze beige Dolce & Gabbana to the Oscars. She wore a sequin Louis Vuitton cocktail dress with open puffy sleeves to the Vanity Fair After Party. I would say this would have been way too short for the Oscars, but nominee Kristen wore tiny shorts. The rules are out the window.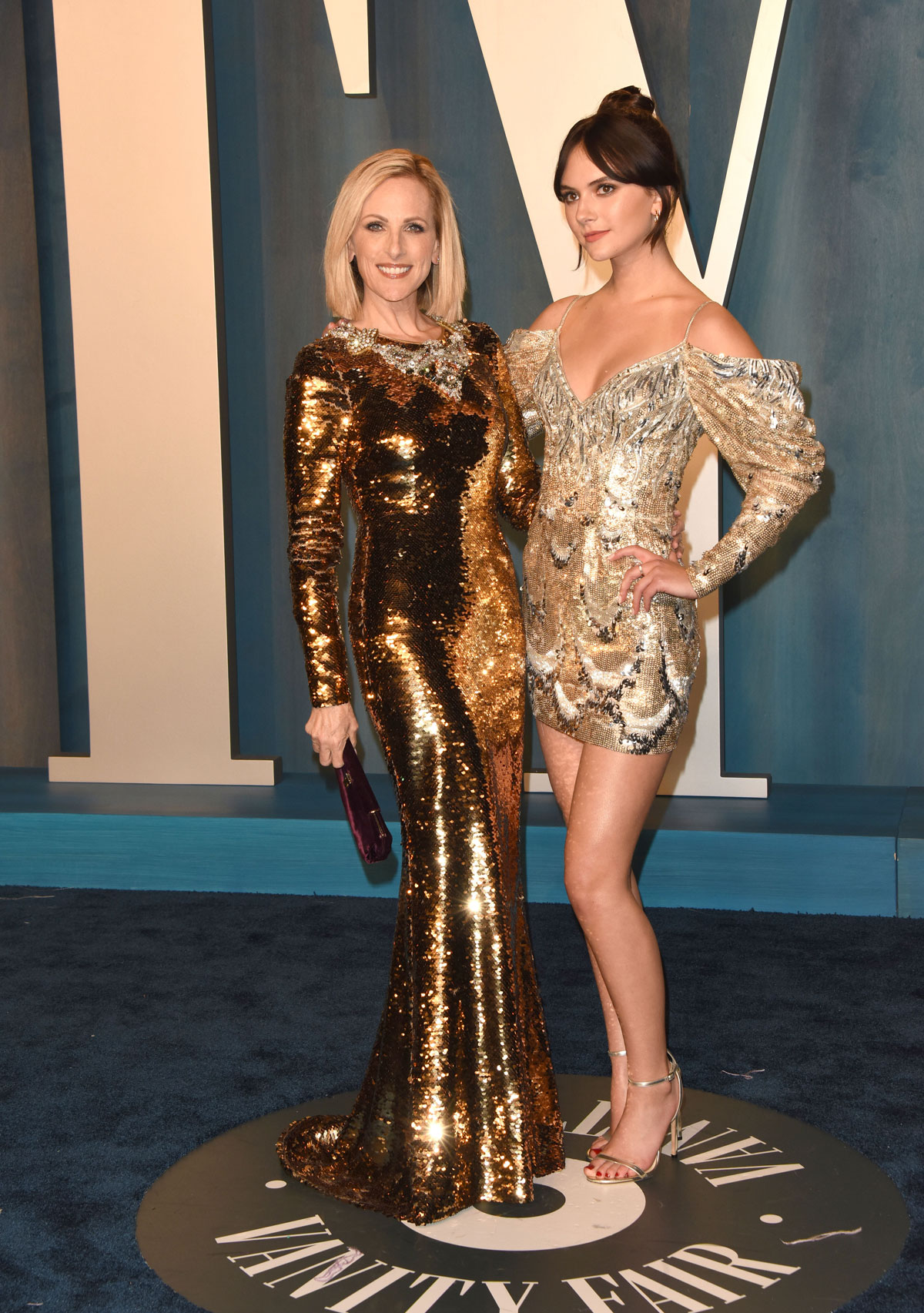 I don't have an ID on Marlee Matlin's gown but her stylist deserves so much credit. She's been looking amazing at events. She was in a bronze full length sequin gown with an accent collar.
Embed from Getty Images
Poor Amy Forsyth though. She is getting some bad advice.
Embed from Getty Images
Maddie Ziegler is also so young at 19. I liked her Oscars gown, a Giambattista Valli, and she went with a light pink satin slip dress for the after party. She looks so lovely and that necklace is perfect.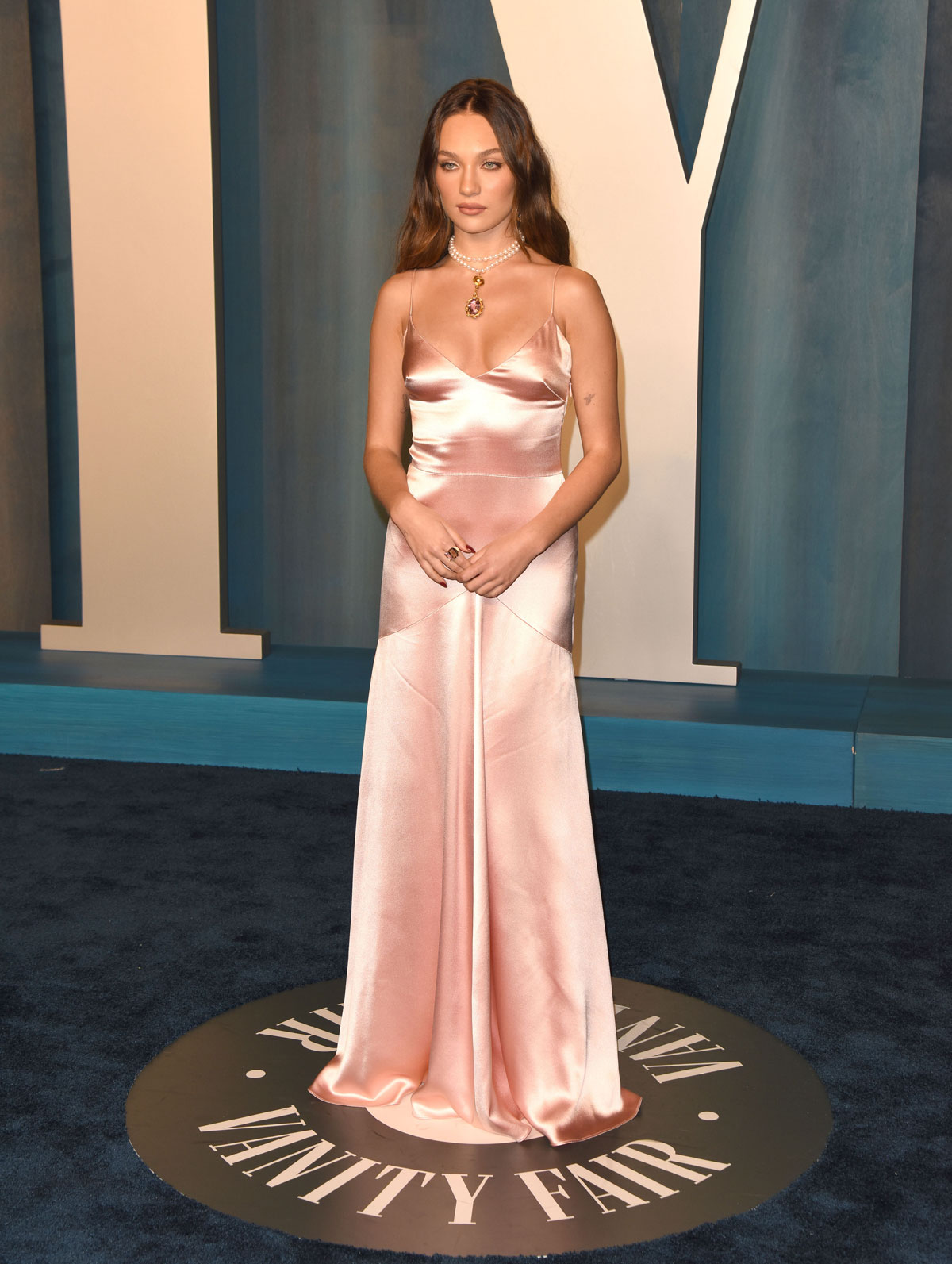 Lily James' Fendi looks like a foundation garment with a skirt tacked on the back. She really worked the red carpet though.
Embed from Getty Images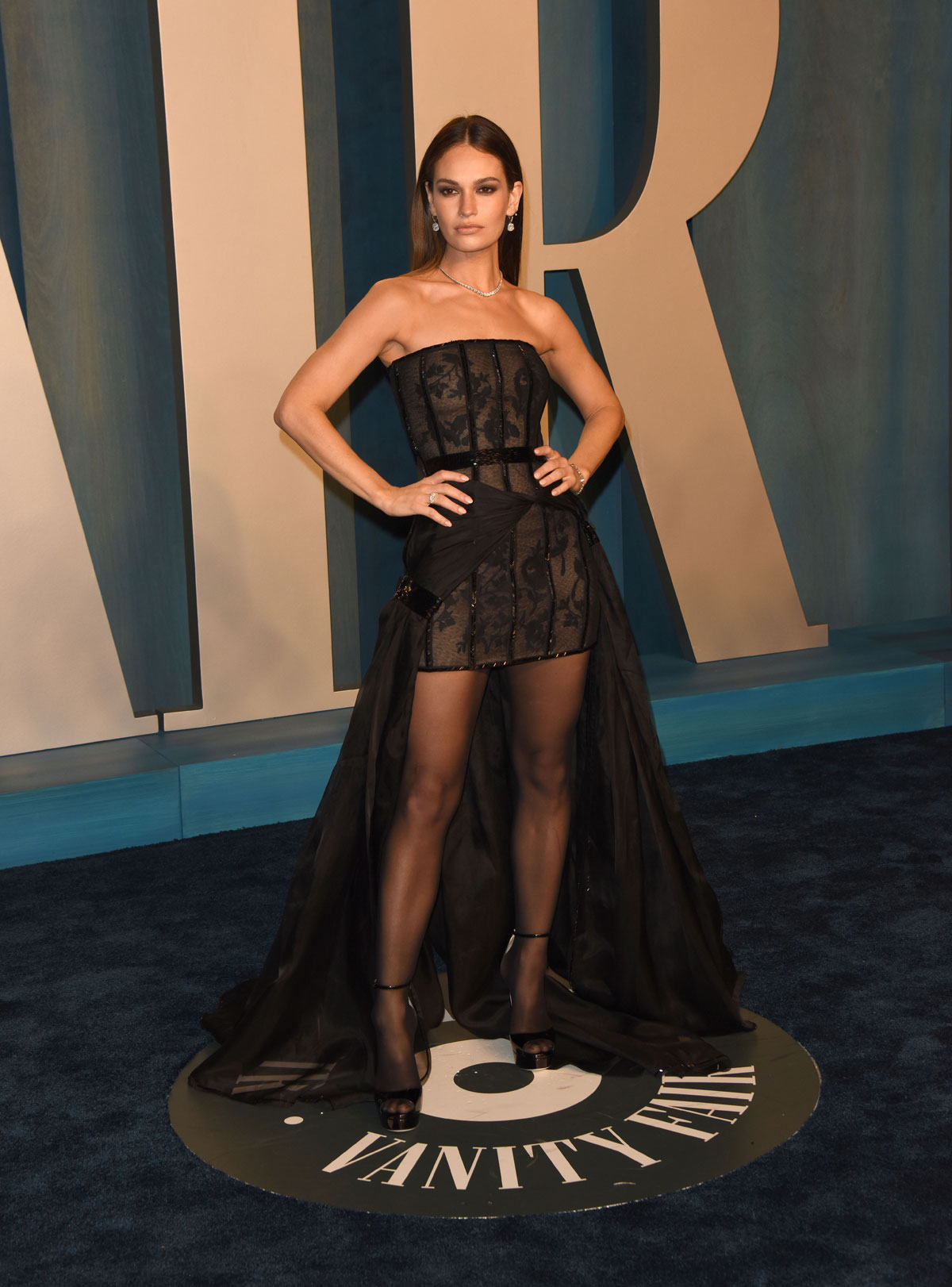 Sofía Vergara must own dozens of dresses in this silhouette. It works for her but I'd like to see her switch up both her fashion and her styling.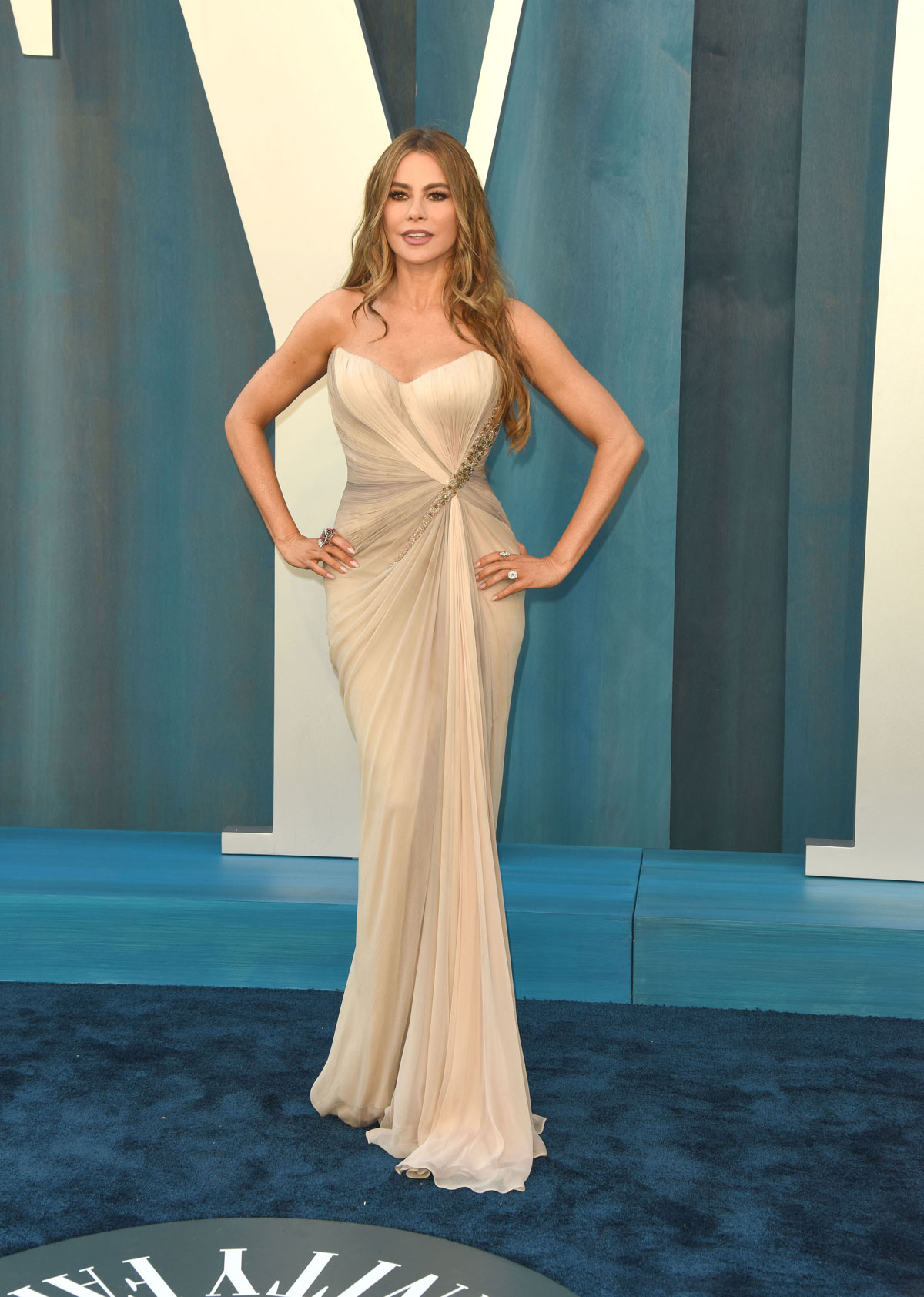 Red carpet hostess Vanessa Hudgens really switched up her look for the after party. This strapless black striped sequin gown is Valentino and it suits her. She has grown on me so much lately.
Embed from Getty Images
Photos credit: Avalon.red and Getty Images