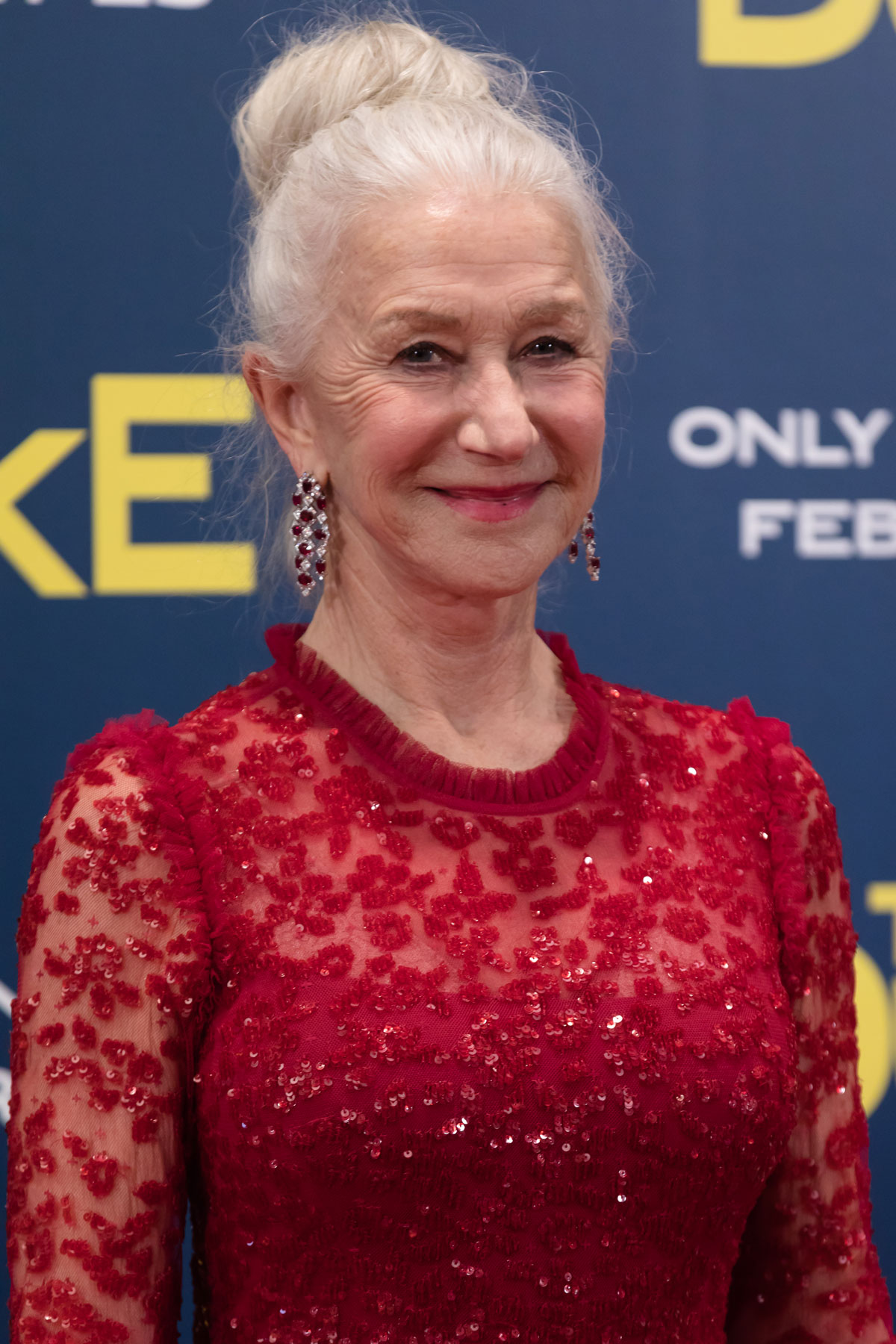 Helen Mirren is beautiful and she's styling and aging goals so she was a great choice for the cover of People's The Beautiful issue. I've mentioned this before, but I picked Helen as my fashion inspiration after taking Tan France's Master Class on style. She wears classic pieces with contemporary touches and she always looks amazing. Plus she's rocking silver hair and doesn't look pulled and filled like so many other women in her industry.
Helen talked to People about her beauty routine and philosophy on fitness and nutrition. She sounds very balanced and chill about it all. We've heard that she decided to go gray because she couldn't be bothered to dye her hair, but she does love wearing makeup and wore it every day during the pandemic (same). Here's more from her People interview:
"If there is a mantra I would pass onto a younger generation it would be to take more care of what goes into your body — please don't smoke, please — because those are the things that last," adds the star, who is known to experiment with fashion and beauty. "A beautiful mascara or lipstick is going to make you look great for the evening. But the things that really last are to have a great skin, to be fairly fit — nothing extreme — and to eat healthily."

"Having said all that about being very righteous, I'm not very righteous at all!" she says. "I try to do a little exercise almost every day, but I go in and out. I'm so hopeless at self-discipline. But when I hunker down, I can do it."

She avoids anything monotonous. "I try to do at least 20 minutes, a bit of stretching and stuff like that. I don't do anything exhausting; I can't stand the treadmill," she says. "I always think: Do everything, but don't do too much of anything. That's my idea."

"I love to have a drink, and I love to eat a donut, but I don't eat six donuts. And I don't have a bottle of wine. My husband would argue with that," she laughs, "but I try not to drink a bottle of wine."

And one thing she'll always keep in her "swagger" routine is castor oil.

"I love castor oil. I use a little bit in my hair—very, very little. I use it on my fingernails. I use it on my skin," she says. "Castor oil's amazing. A tiny bit on your hair gives it a little shine, a little separation. [I use it on my] eyebrows, eyelashes, fingernails—just rub it in."
This is all very sensible and measured. I'm not as regimented as she is about what I eat so I kind of compulsively work out. I can't drink anymore because I will drink the whole bottle of wine. If I could just skip all those desserts and snacks I could do less cardio. My mom has been telling me about this older women's fitness system where they're just careful about what they eat and do light workouts like Helen mentioned. That kind of sounds ideal and not as punishing as what I do. Also now I want to try castor oil for my hair, skin and nails. I'm sure that's not the whole reason Helen looks amazing, but I'll take even a percentage of that.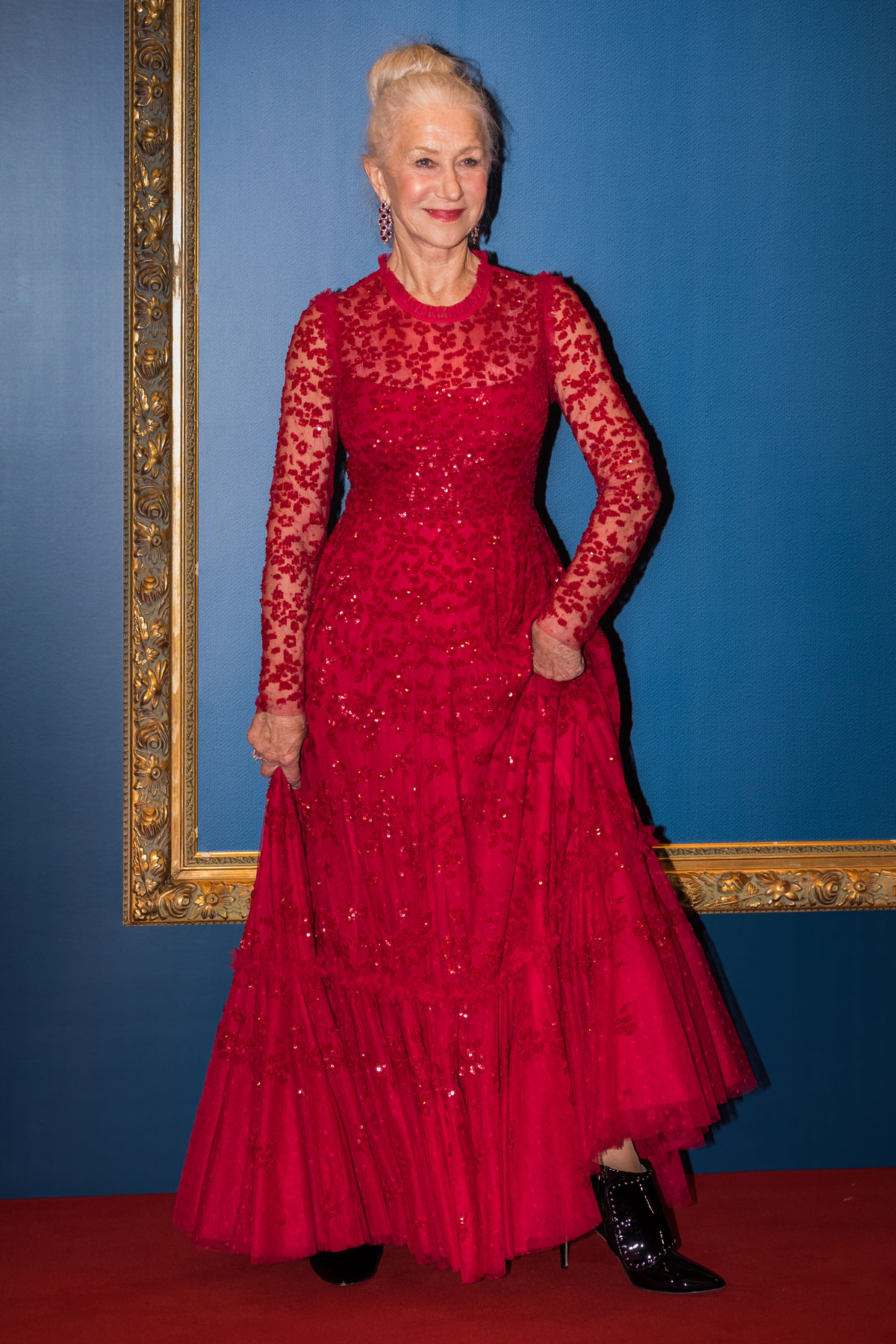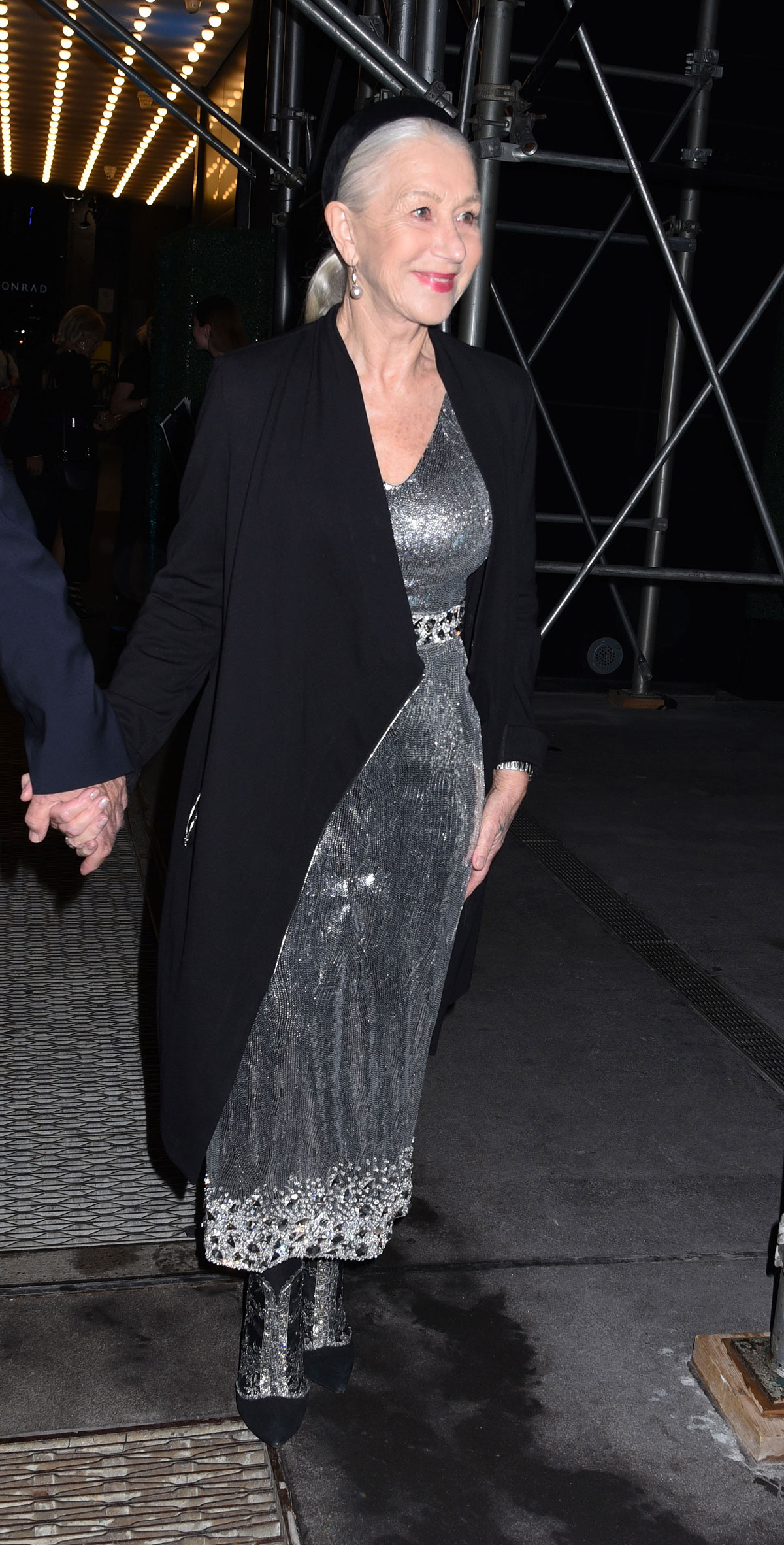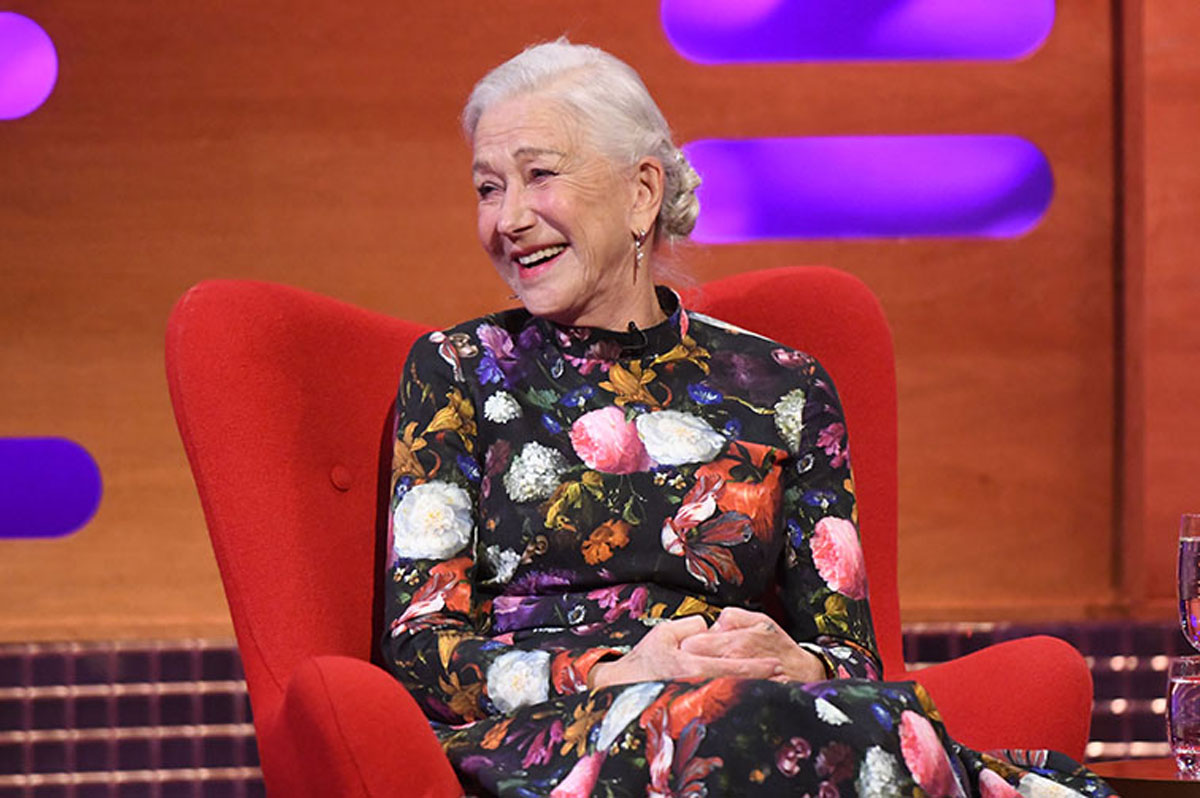 Photos credit: Avalon.red and Instar