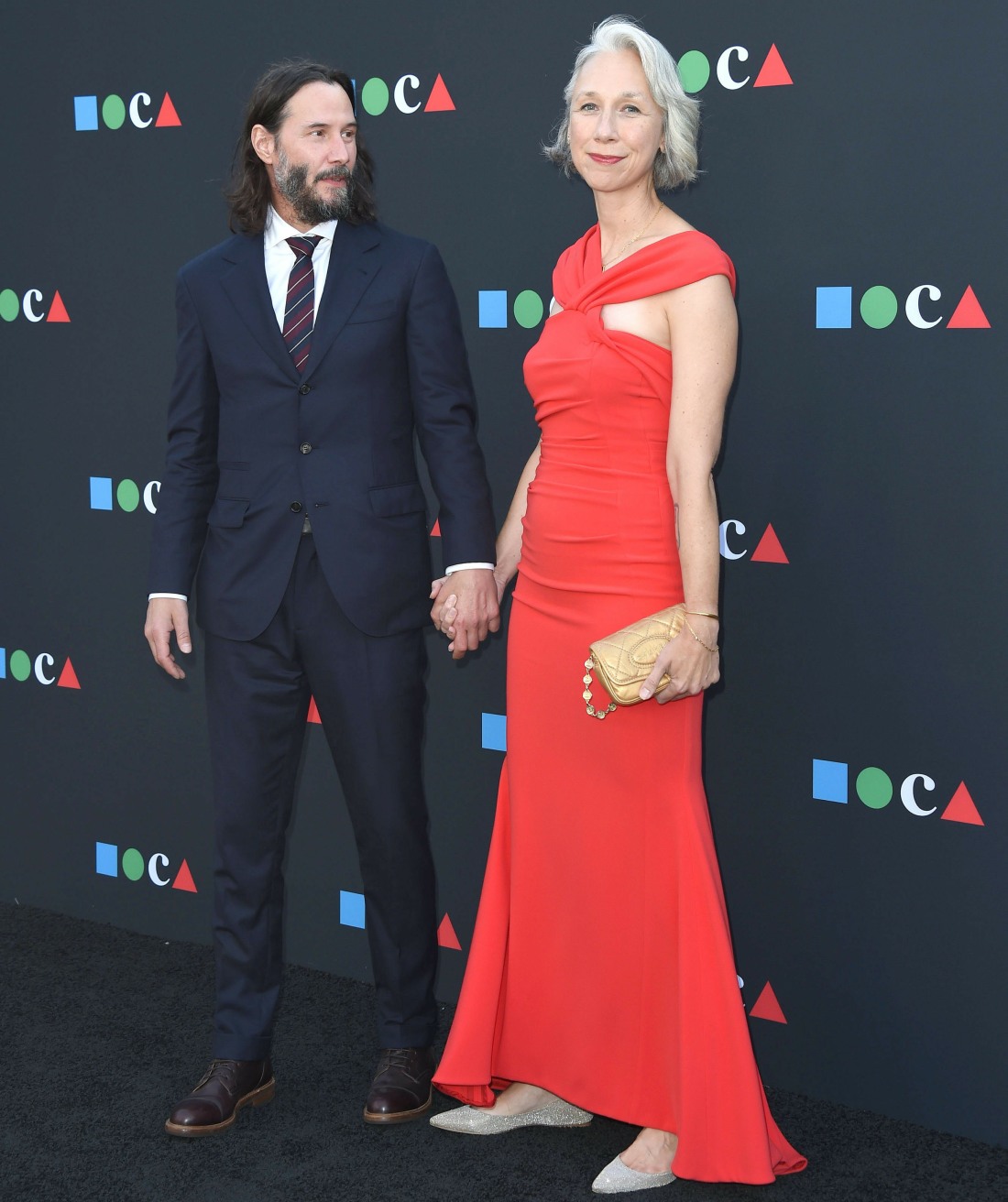 It's been a minute since we've seen Keanu Reeves out with his girlfriend/partner Alexandra Grant. By my records, they haven't walked a carpet together since the 2019 LACMA Art + Film Gala. Well, they're still together, and this weekend, they went to the MOCA gala in LA. Both of them are LA-based and she's well-known in the LA art community.
Reportedly, Alexandra and Keanu have been together since 2017-ish, although we didn't see them together until 2019. At the time, people were fascinated by the fact that universally beloved Keanu, a full-on movie star, is with a woman who rocks her natural grey-white hair. Alexandra is actually eight years younger than Keanu (she's 49 to his 57) but they look like they're close in age. He even looks younger than her, kind of. But that's just Keanu.
Anyway, still together, still going strong. I'm happy for them. Jealous, but happy.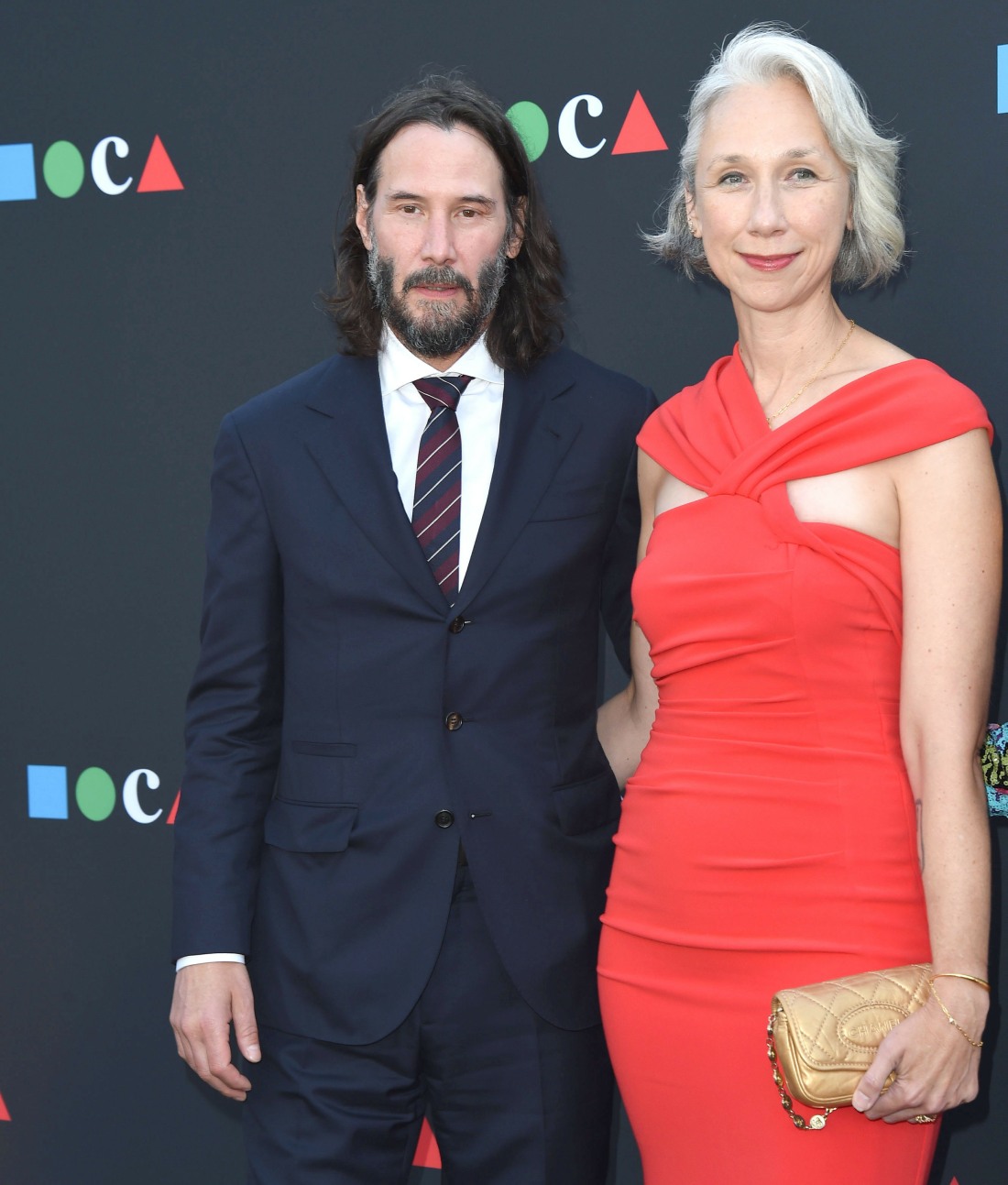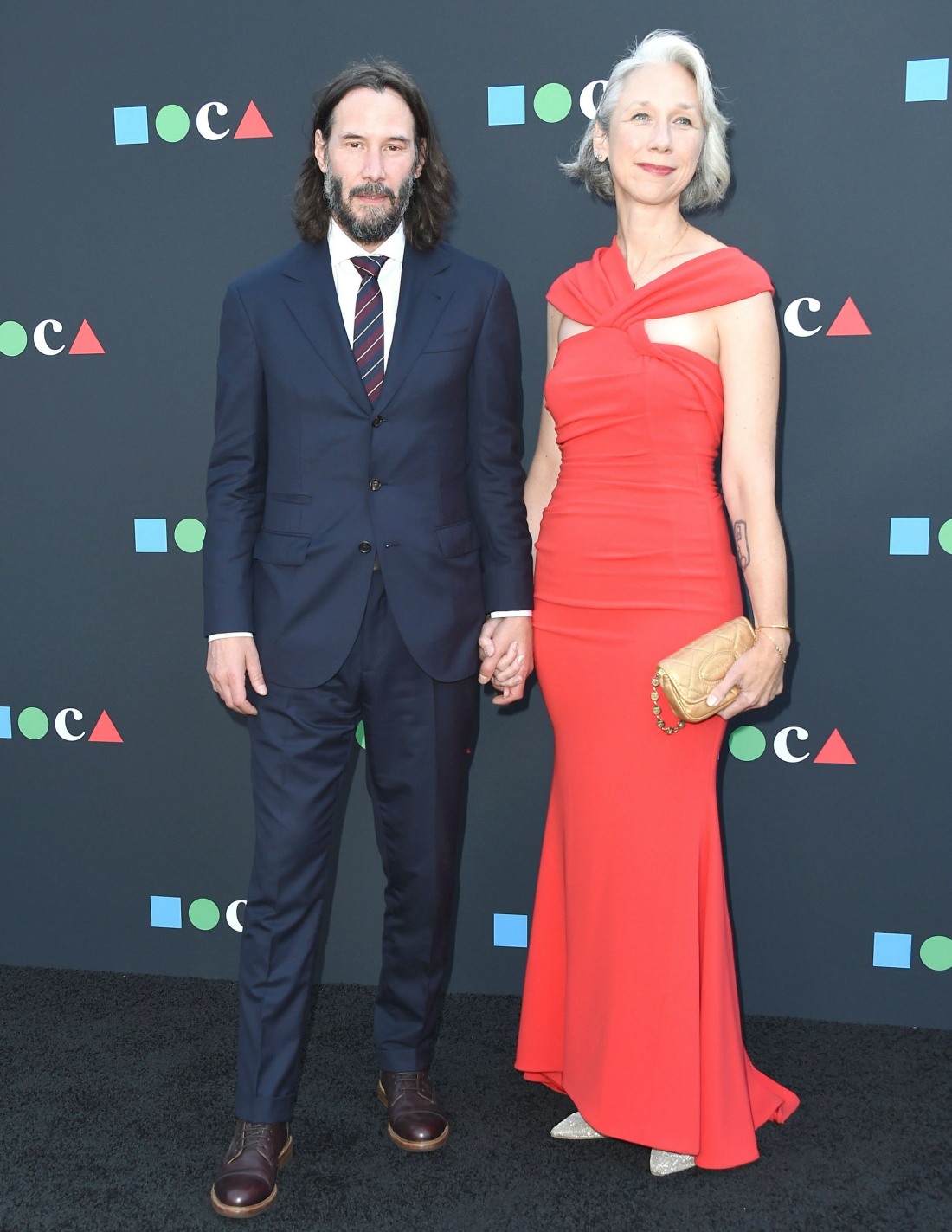 Photos courtesy of Avalon Red.

Keanu Reeves, Alexandra Grant attends MOCA Gala 2022 at The Geffen Contemporary at MOCA on June 04, 2022 in Los Angeles, California,Image: 697066697, License: Rights-managed, Restrictions: , Model Release: no, Pictured: Keanu Reeves, Alexandra Grant, Credit line: – / JPI Studios / Avalon
Keanu Reeves, Alexandra Grant attends MOCA Gala 2022 at The Geffen Contemporary at MOCA on June 04, 2022 in Los Angeles, California,Image: 697066701, License: Rights-managed, Restrictions: , Model Release: no, Pictured: Keanu Reeves, Alexandra Grant, Credit line: – / JPI Studios / Avalon
Keanu Reeves, Alexandra Grant attends MOCA Gala 2022 at The Geffen Contemporary at MOCA on June 04, 2022 in Los Angeles, California,Image: 697066729, License: Rights-managed, Restrictions: , Model Release: no, Pictured: Keanu Reeves, Alexandra Grant, Credit line: – / JPI Studios / Avalon