This is unfortunate. Country singer Kelsea Ballerini is divorcing fellow country musician Morgan Evans. The couple, who have no kids but do have a dog named Dibs, were married in Cabo San Lucas five years ago. Kelsea announced the split on her Instagram stories and Morgan confirmed it on his social media. No reason was cited, so it seems it's just a parting of ways. We've only talked about Kelsea a few times other than what she's wearing, but I liked what she had to say in those instances. Kelsea's reason for announcing the divorce was that now that it's public record, she wanted her fans to her it from her first. Then she asked that folks remember she and Morgan are "both fragile" while they are out touring this fall.
Kelsea Ballerini and Morgan Evans are calling it quits. On Monday, the 28-year-old singer shared that she and Evans are divorcing after five years of marriage.

"Friends, I've always tried my best to share my life with you in a real and vulnerable way, while also protecting layers of my personal life as they unfold," Ballerini wrote on her Instagram Stories. "This is now public record so I wanted you to hear from me directly that I am going through a divorce. This deeply difficult decision is the result of a journey of love, growth, and effort that ultimately has come to an end."

She continued, "It's hard to find the words here…but I feel extremely grateful for the years of marriage to Morgan and hopeful for the next seasons."

The "Hole In the Bottle" songstress ended her note with a call for the public to be respectful of she and Evans during this tough time. "With very active schedules coming up, please be mindful that we are both fragile," she wrote. "Actively healing and showing up the best we can."
I don't think there is any villain in this story, but I do have a couple of questions. Morgan's SM statement reads, "I am very sad to confirm that after almost 5 years of marriage, Kelsea and I are parting ways. I wish it were otherwise but sadly it's not." On first read, that doesn't sound like this is his decision. In June, he was still posting loved up pics with Kelsea. Kelsea's last photos of Morgan were in April when it looks like they returned to Cabo, possibly for an anniversary trip. Maybe a last ditch to save their marriage? Either they were putting on appearances for fans or whatever went wrong, went wrong quickly.
I think it might also be something as simple as the age discrepancy. Kelsea is 28, she married Morgan when she was 23. Morgan is 37 and was 32 when he married Kelsea. No two situations are the same, but I know that I had no idea what I wanted at 23 and a much better idea in my 30s. Still, it looks like the time they had together was solid. I hope they will be able to keep things civil as they dissolve their marriage. They seem like decent folks. Poor Dibs, I wonder if they'll work out joint custody.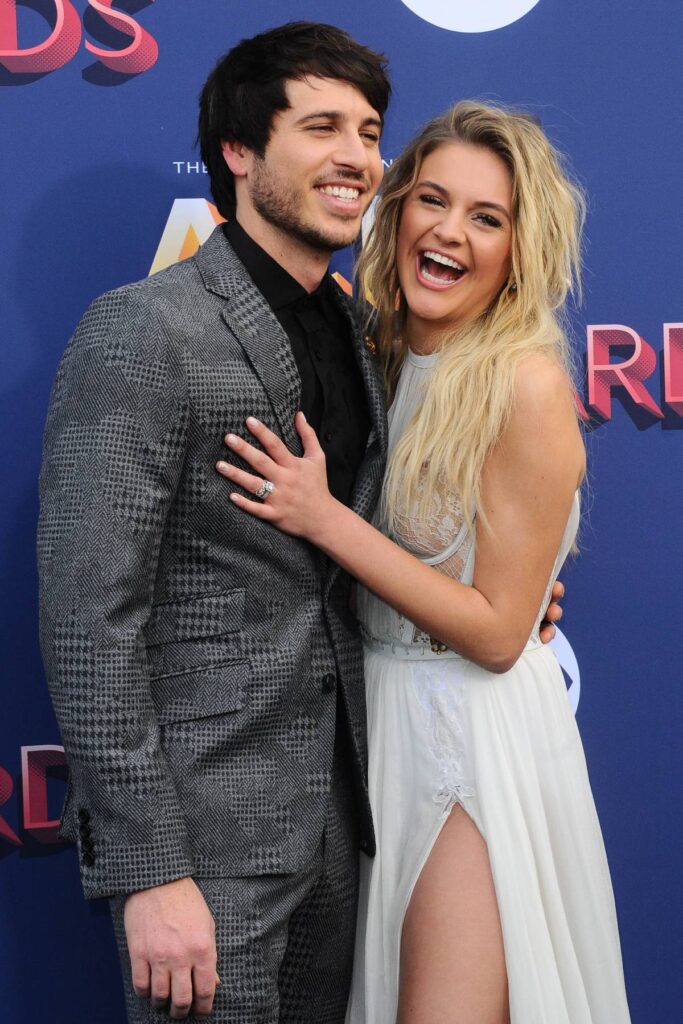 Photo credit: Cover Images and Instagram