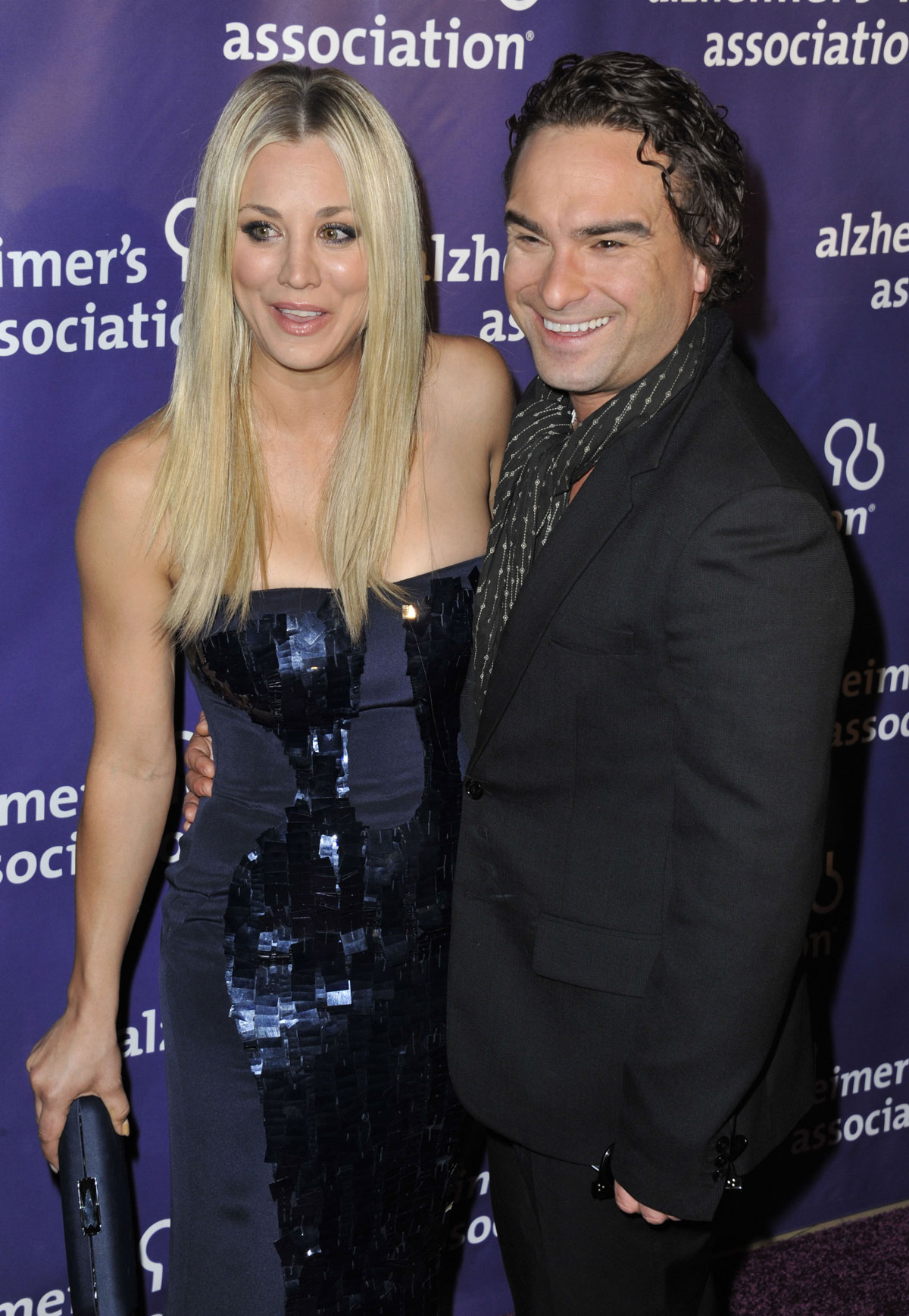 It's maybe 60%-40% with Kaley Cuoco whether she's talking about her love life or work. Her dating/marriage history is tumultuous and when I think about it, she doesn't really have a type, huh. Kaley dated her Big Bang Theory costar, Johnny Galecki, for two years during the run of the show, after their characters began dating on-screen. The pair have remained friends and talk about the beginning, middle, and end of their relationship in a new oral history book about the series. Kaley says she had a crush on him early on, while they were both dating other people, and both recall which scenes were instrumental in starting their real life romance.
Kaley Cuoco and Johnny Galecki open up about their off-screen romance like they never have before in a new oral history about The Big Bang Theory. The actors, who dated from 2006 to 2008, detail how they fell in love, who made the first move and why they ultimately broke up in the forthcoming book The Big Bang Theory: The Definitive, Inside Story of the Epic Hit Series.

"I had a very big crush on Johnny early on. I was so not even hiding it. He has such swagger. We were both dating people at the time, but I only had eyes for Johnny. Then, when I found out he had eyes for me too, I was like, Uh‑oh, this is going to be trouble," Cuoco shares in an excerpt obtained by Vanity Fair. Galecki says he "had zero idea of any sort of crush before Kaley and I began dating."

"All the scenes up until we actually got together in real life, it was obvious there was always something there. There was chemistry and we were crushing on each other. That was the whole first season until we actually got together for real," Cuoco recalls, admitting she was "very nervous" when they kissed for the Halloween episode.

"I mean, I was kissing him as Penny before we ever dated, and it's weird when you have a crush on someone and you're kissing them as actors," she explains. While it took months for the two to eventually kiss off camera, it soon became apparent — even to Galecki — they had a connection.

While filming "The Nerdvana Annihilation" episode later in Season 1, Cuoco and Galecki had to film a dream sequence that Leonard saves Penny in the elevator shaft.

"We felt something, yeah. I think that was a massive turning point [in our relationship]. At that point, both she and I knew that something mutual was felt, and that it was going to be more of a distraction from the work to try and continue to ignore it than to actually recognize it and surrender to it," Galecki confirms.

Cuoco eventually split from her boyfriend, and hours after they broke up, she joined Galecki and the rest of the cast on a trip to Montecito, Calif. They all had separate cabins, but the actress tried to get Galecki over to hers by calling and asking him to come kill a bug.

Galecki ended up making the first move not too long after that trip when he invited Cuoco to meet for a glass of wine.

"We started kissing in the bar area, and then we were kissing in the parking lot. Johnny can get really in his head and want to hide, whereas I'm the direct opposite. I would have told everybody the next day at the table read. I would have announced it and said, We're together! But he was like, 'We can't tell anyone!' So we kept it quiet," Cuoco recalls. "And don't forget, it was different then. Social media was nowhere what it is now, so it was easier to keep it hidden. You didn't know as much about people as you do now. It's a different world."

The actors told the cast and crew eventually and no one was that surprised. Galecki and Cuoco's relationship was serious — "Kaley and I did consider marrying," he says at one point — but his need for privacy ultimately contributed to the pair's break up.
I'm a little shocked they didn't end up married because rushing into things like that is kind of Kaley's MO, but I guess it was Johnny that pumped the breaks. Their explanation of their dynamic and why they broke up completely tracks with what we know about them. Kaley is very open and public and loves to talk about her relationships. And I don't know much about Johnny Galecki, but if he says he's private I guess I believe him since I don't know much about him. It seems a little weird that Kaley is talking about this while in the gushing throes of her new relationship, but I guess they didn't choose the timing of the oral history. Like I said, this is Kaley's MO! She shares a lot. Anyway, it's nice that they still seem to be friends and it doesn't seem to have negatively affected their work dynamic after they broke up.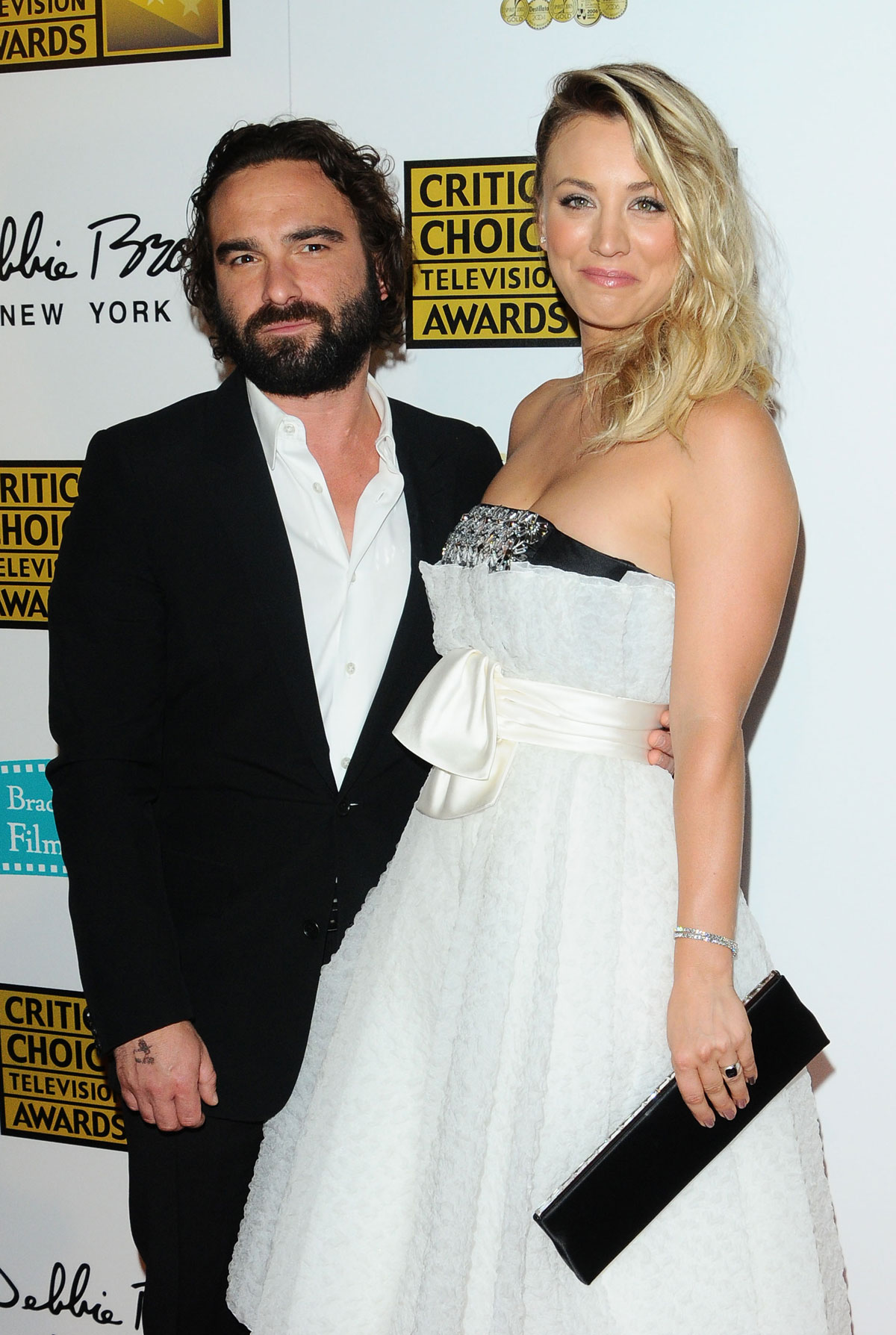 Photos credit: Cover Images and Getty Images