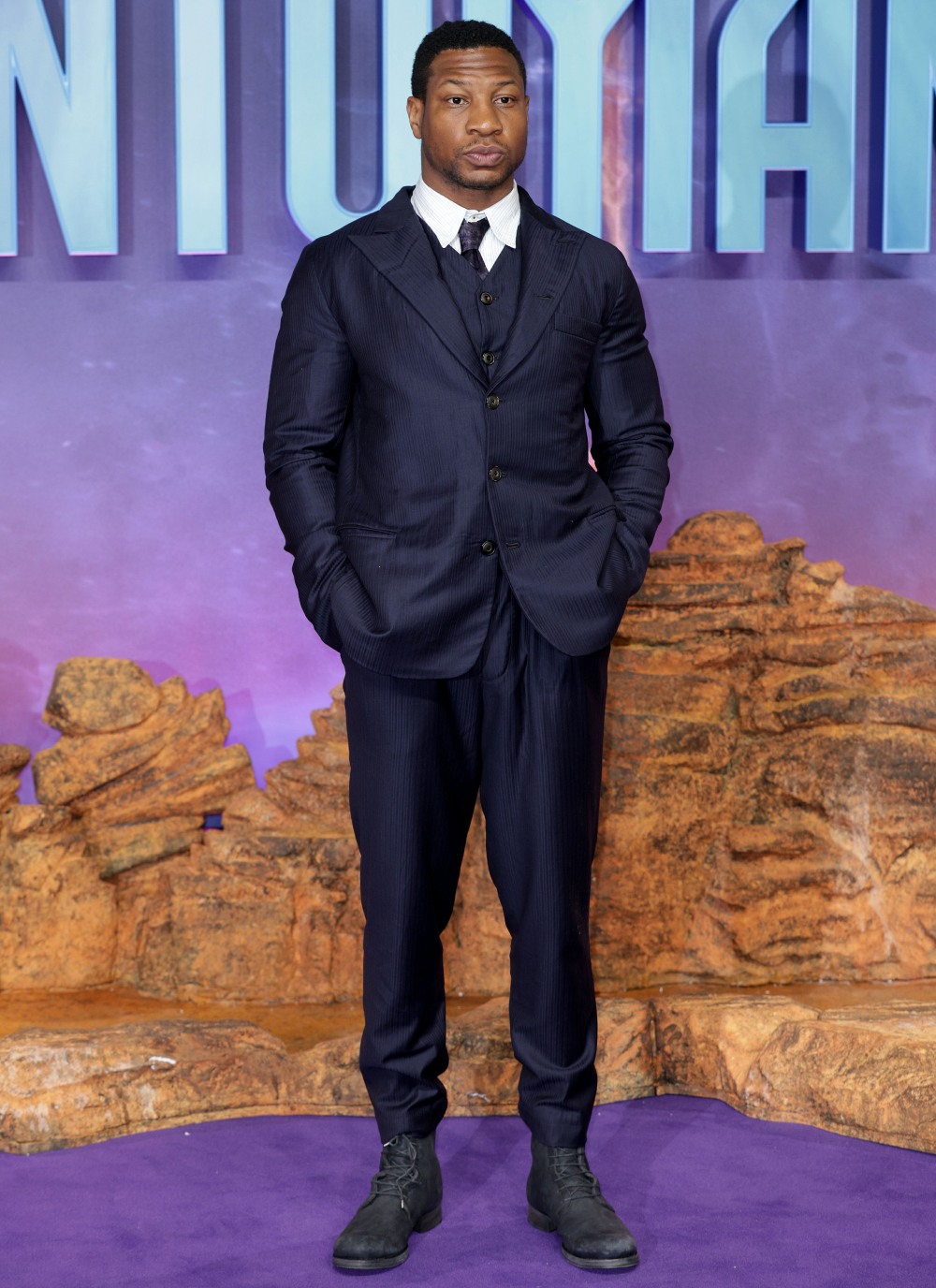 In the days following Jonathan Majors' March arrest for domestic violence, rumors swirled within the New York and Yale acting community that there were additional victims. Majors' lawyer went on the attack, releasing a statement calling his victim emotionally unstable and claiming that the victim recanted her allegations. Then his lawyer released the victim's text messages, and they were incredibly damning to Majors. Throughout the week, the trade papers have been covering the fact that Majors' publicist and management team dropped him, and that Majors has also been dropped from several upcoming productions. Plus, he's not going to the Met Gala. Well, it's gotten even worse. Variety reports that several additional victims have come forward and they're talking to the New York DA's office.
As Jonathan Majors prepares for a May 8 court appearance on domestic violence charges, his PR problems are about to get bigger. Sources familiar with the matter tell Variety that multiple alleged abuse victims of Majors have come forward following his March arrest and are cooperating with the Manhattan district attorney's office. The prospect of more women waiting in the wings would mark a dramatic turn in the case and comes on the heels of Majors' publicists and management firm cutting ties with the embattled actor earlier this week. The D.A. declined comment.

"Jonathan Majors is innocent and has not abused anyone. We have provided irrefutable evidence to the District Attorney that the charges are false. We are confident that he will be fully exonerated," said Majors' attorney Priya Chaudhry in a statement.

The "Creed III" star was arrested on March 25 in the Chelsea neighborhood of Manhattan on charges of strangulation, assault and harassment. At the time, an NYPD spokesperson said in a statement that a 30-year-old woman told police she had been assaulted by Majors, 33, and that she "sustained minor injuries to her head and neck and was removed to an area hospital in stable condition." But Chaudhry mounted an immediate and aggressive response, insisting that the actor "is provably the victim of an altercation with a woman he knows" and suggested the woman was having "an emotional crisis." A source familiar with the chronology of events says the attorney released the statement while he was still behind bars.

For many who were in business with Majors, the text messages [Majors' lawyer released] had the opposite effect and raised more questions than they answered, namely why the woman had lost consciousness. "It read like a bad Lifetime movie. They basically look like the text messages of a textbook abused woman," says one person who is working with Majors on an upcoming project.

In recent months, Majors had become one of Hollywood's most promising stars, with a series of high-profile and lucrative roles on the horizon. Now, all eyes are on his future with the Marvel Cinematic Universe, where he is poised to play the titular Kang in "Avengers: The Kang Dynasty." Majors is still attached to star in that film, which is slated to be released on May 2, 2025, and he is poised for a $20 million payday including back-end compensation. He also was signed to star in "Avengers: Secret Wars," which is slated to debut in 2026. Disney is monitoring the fast-moving situation and has time to move deliberately.

Disney has the added wrinkle in that the alleged victim in the Manhattan incident also worked on this year's "Ant-Man and the Wasp: Quantumania," a film in which Majors was third-billed as Kang the Conqueror. A Disney spokesperson declined comment.

Separately, Majors is stepping down from the board of the Gotham Film and Media Institute and his work with the Sidney Poitier Initiative, which was created to support emerging filmmakers. On Wednesday afternoon, executive director Jeffrey Sharp sent a note to the Gotham board alerting them of the move.

"I think the truth is everyone is waiting to see what Marvel will do," says an industry insider familiar with the situation. "It doesn't mean everyone will do the same thing, but that's what people are looking to."
While it breaks my heart that there are additional victims, I'm proud of those women for coming forward and telling their stories to the DA's office. Given the victim's text messages, I'm not sure she's in a place where she's ready to testify about what Majors did to her. The additional victims will at least help with the prosecution. After Variety reported all of this, Majors' team went to TMZ and claimed all kinds of crazy sh-t about the night in question – they say that the taxi driver will swear up and down that Majors never laid a hand on this poor woman, and that after the taxi drive, the victim went out clubbing. They have blurry photos, apparently. I have no idea, but given that Majors' team released his victim's text messages with the belief that they would exonerate him, I'm pretty suspicious of everything coming from his team.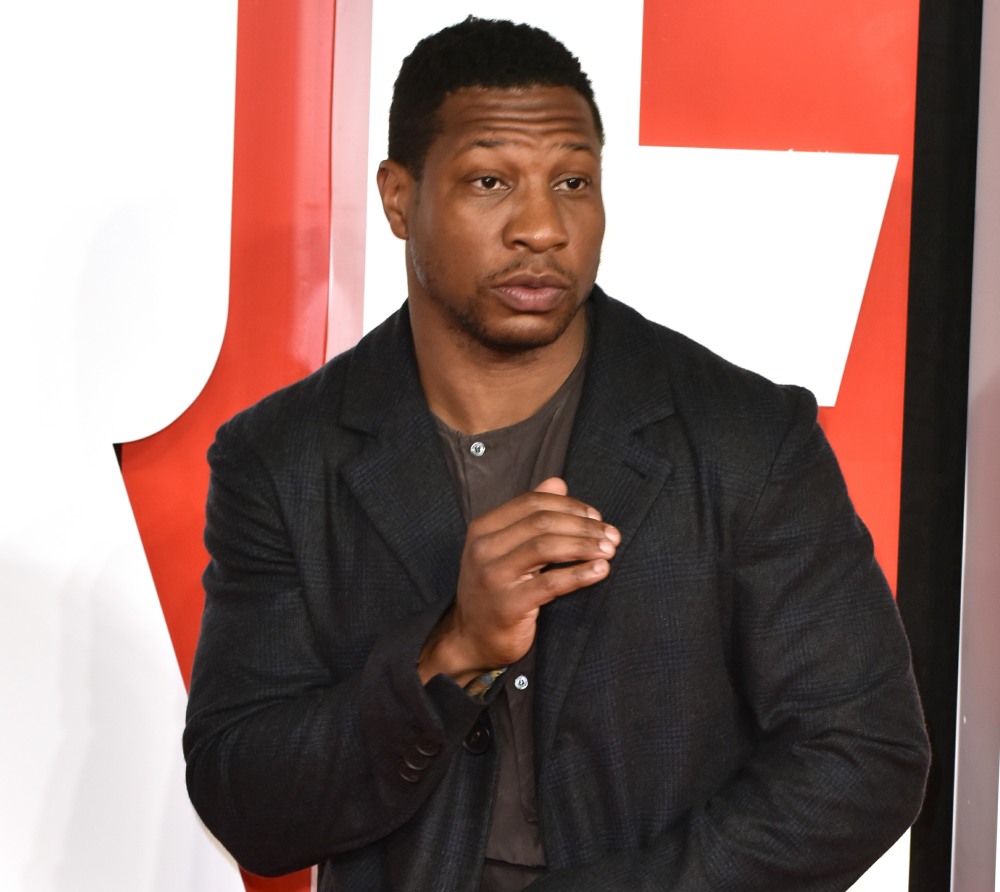 Photos courtesy of Avalon Red.