I was looking through Michael Kors' looks at the previous Met Galas and he's usually quite good. Ciara wore a zebra print MK gown last year that was amazing and at the fall 2021 Met Gala Regina King had on a pinstriped dress that I loved. He dressed Emily Blunt in 2019 in a scalloped sequin gold gown that I inexplicably liked back then, re-reading what I wrote about it. I think I was tired and being generous. Kors's designs can definitely be goofy though, like this year when he put Blunt in a lace and black metallic pantsuit with a train. The topper is that ridiculous bow with the flower tacked on to it. I get that the bows were a nod to Lagerfeld, but there were so many fug interpretations of that! Poor Emily, but it's not like she has great fashion typically so I suspect she was OK with it. During their red carpet interview with Vogue, Kors told an anecdote about Lagerfeld asking him why he's always so tan. He said he gets out on the sun whenever he can! There's got to be a lot of makeup involved too.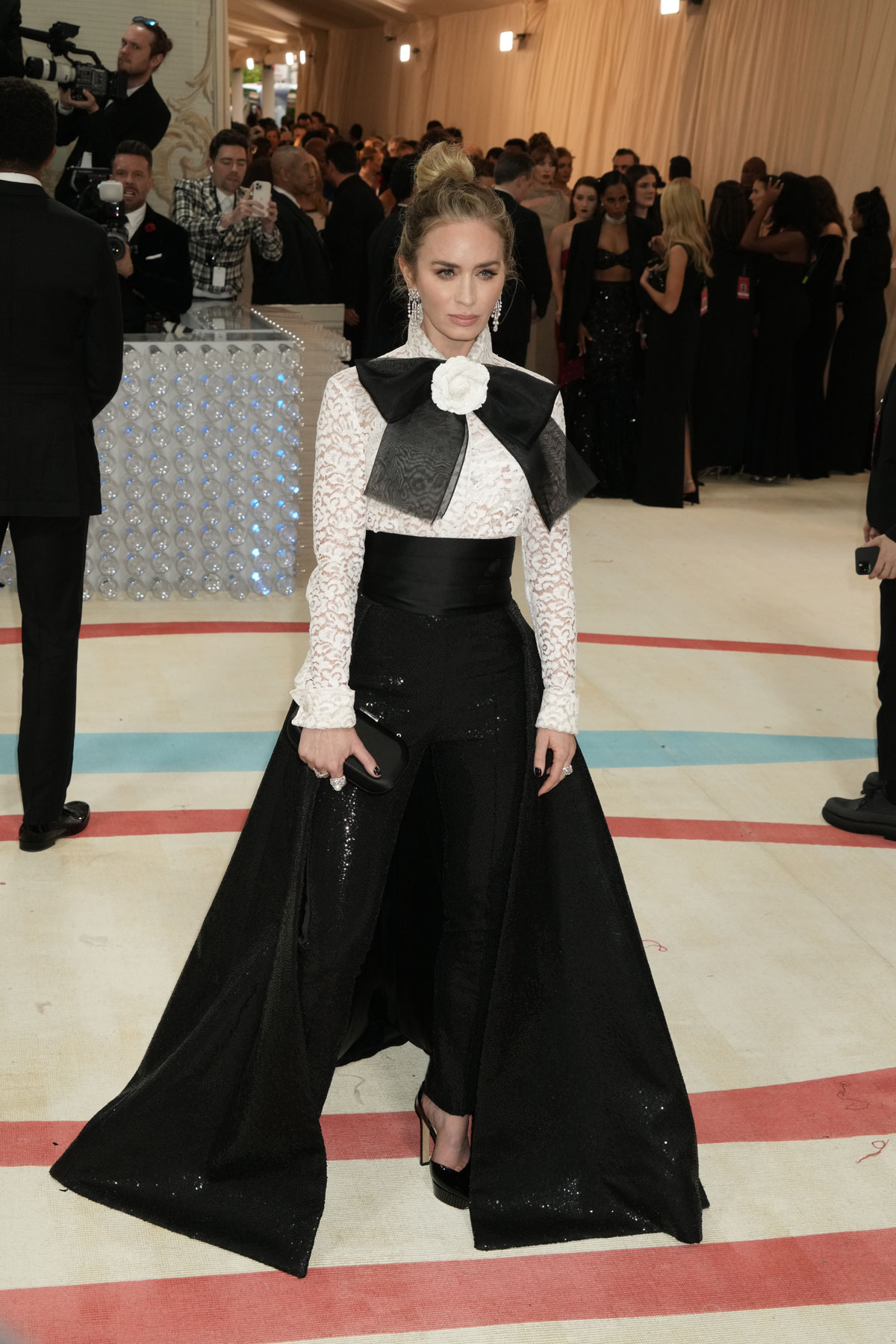 Kerry Washington got the better MK look, although that bar is low. She was in a lace and tulle fishtail gown with a bandeau top and a tuxedo jacket.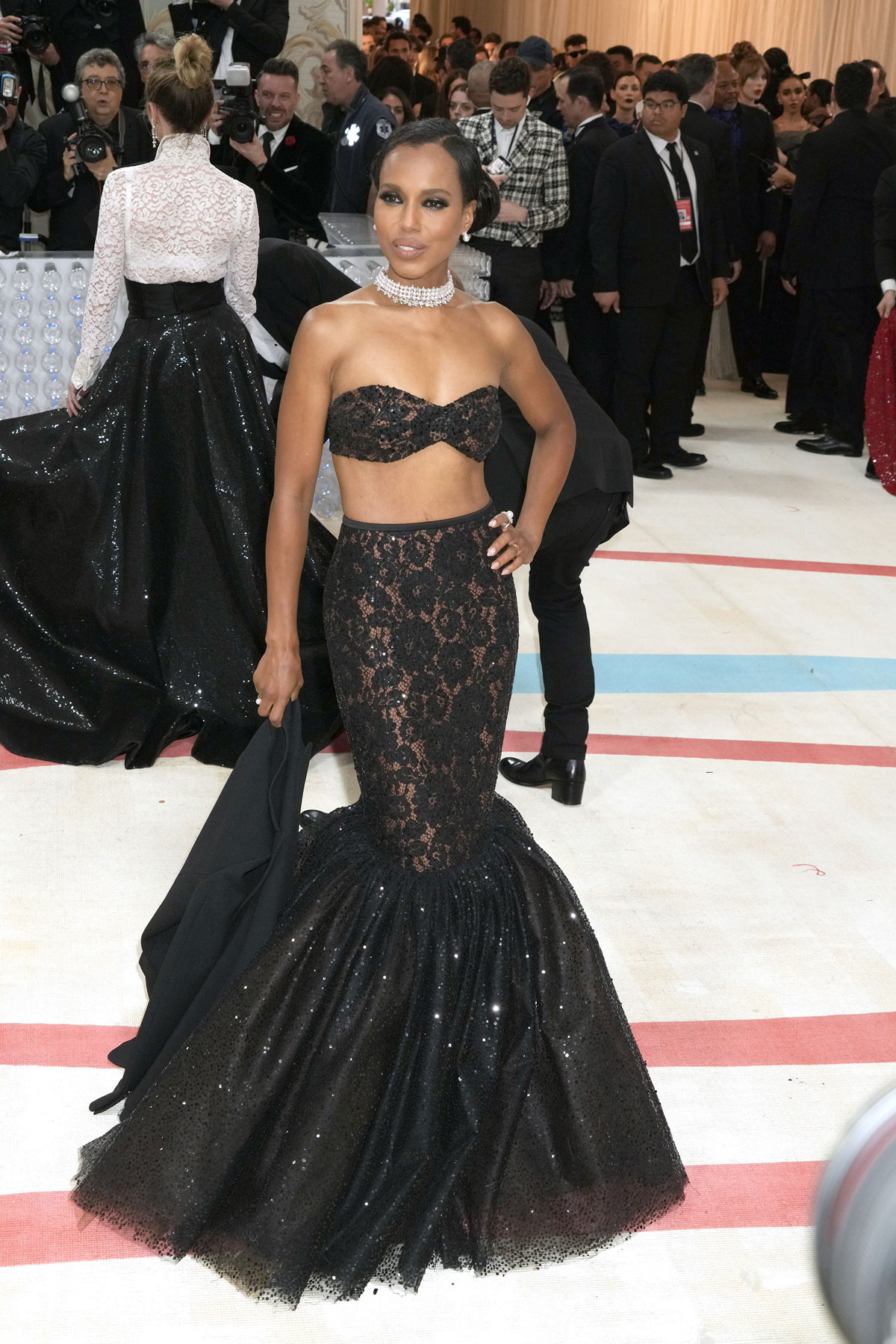 Also in Michael Kors were Lea Michele, Vanessa Hudgens, Camilla Marrone and Kaitlyn Dever. Vanessa , Lea and Kaitlyn were interviewed by La La Anthony and Lea told La La she lived in her old house in New York City and that she gets packages for La La every day. I wonder if they arranged to meet up afterwards for an exchange. My favorite gown out of this group was Vanessa Hudgens's, but I usually like what she's wearing.