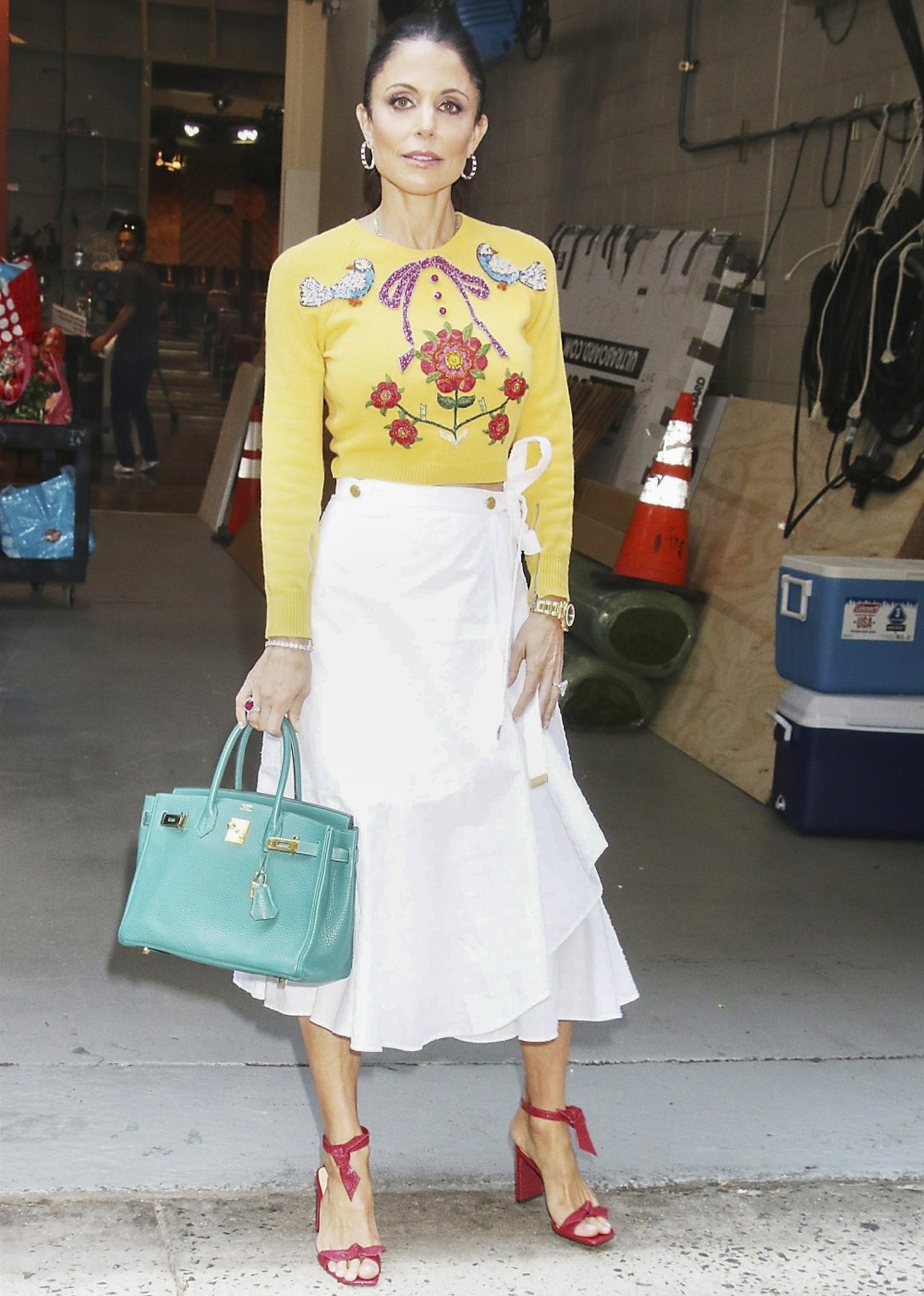 Bethenny Frankel is obsessed with the Duke and Duchess of Sussex. She has been engaged in a completely one-sided "war" with Harry and Meghan for years now. I suspect that Bethanny is trying to become a premium anti-Sussex content provider, especially since "Sussex hatred" is a billion-dollar industry for cracked-out losers. I also suspect that a lying, melodramatic famewhore like Bethanny understands that whenever she says anything about Harry and Meghan, people respond. It's feeding the beast and it scratches her famewhore itch, so here's your attention, Bethenny. Previously, Bethenny has claimed that Meghan behaves like a Real Housewife "who can't stop talking." She's also claimed that Meghan is a "terrible businessperson" who only did a successful Netflix docuseries as a "smash-and-grab for money." So what does Bethenny have going on these days?
Bethenny Frankel has again criticised Prince Harry and Meghan Markle, with the reality star describing the couple's lives since leaving the royal family as a "botched job". In her own remarks about Harry and Meghan, Frankel appeared to question both the couple and their publicist when she asked: "How could someone botch something so badly?"

"I almost feel badly, like I think I do feel badly, because I can't imagine having so much at your fingertips and letting it all slip away because of living inside your own head," Frankel added. "And thinking every single thing that you do and say and want is so fascinating that you should be accepting awards at podiums around the world. Why?"

After discussing Meghan's success as an actor before marrying Harry, Frankel once again remarked on the negative press that has surrounded the couple. "How do you do every single thing wrong?" she asked.

The reality star then claimed "god forbid" the couple were to split, they are "all that each other has" – seemingly referring to Harry's estranged relationships with his father, King Charles III, and older brother, Prince William. Meanwhile, Meghan also has an estranged relationship with her father, Thomas Markle.

Frankel continued her video by claiming that she'd "never seen a botched job like this in my life" as she described Harry and Meghan's public lives. "I just, I can't imagine going from hero to zero like that," she said, seemingly referring to their decision to leave the royal family. "Having money, having opportunities," she added, before calling Harry and Meghan "two grifters" and urging the couple to stay out of the spotlight.

"Go away for a long time, and basta and close the mouth," she said.
"And thinking every single thing that you do and say and want is so fascinating that you should be accepting awards at podiums around the world. Why?" Is she mad that Meghan and Harry win awards? That they accept awards? Bethenny thinks they should refuse awards and say "no, I'm not fascinating and I don't deserve this!" I'm always so confused by Bethenny's one-sided obsession with making all of these TikToks about how everything the Sussexes do is wrong and terrible and blaming them for trying to break free of being racially and financially abused. What is SHE trying to accomplish here? Is it simply… hearing herself talk? Just adding her grating voice to hater chorus? You would think that Meghan had personally pissed in Bethenny's cornflakes, the way Bethenny nurses this unhinged grudge.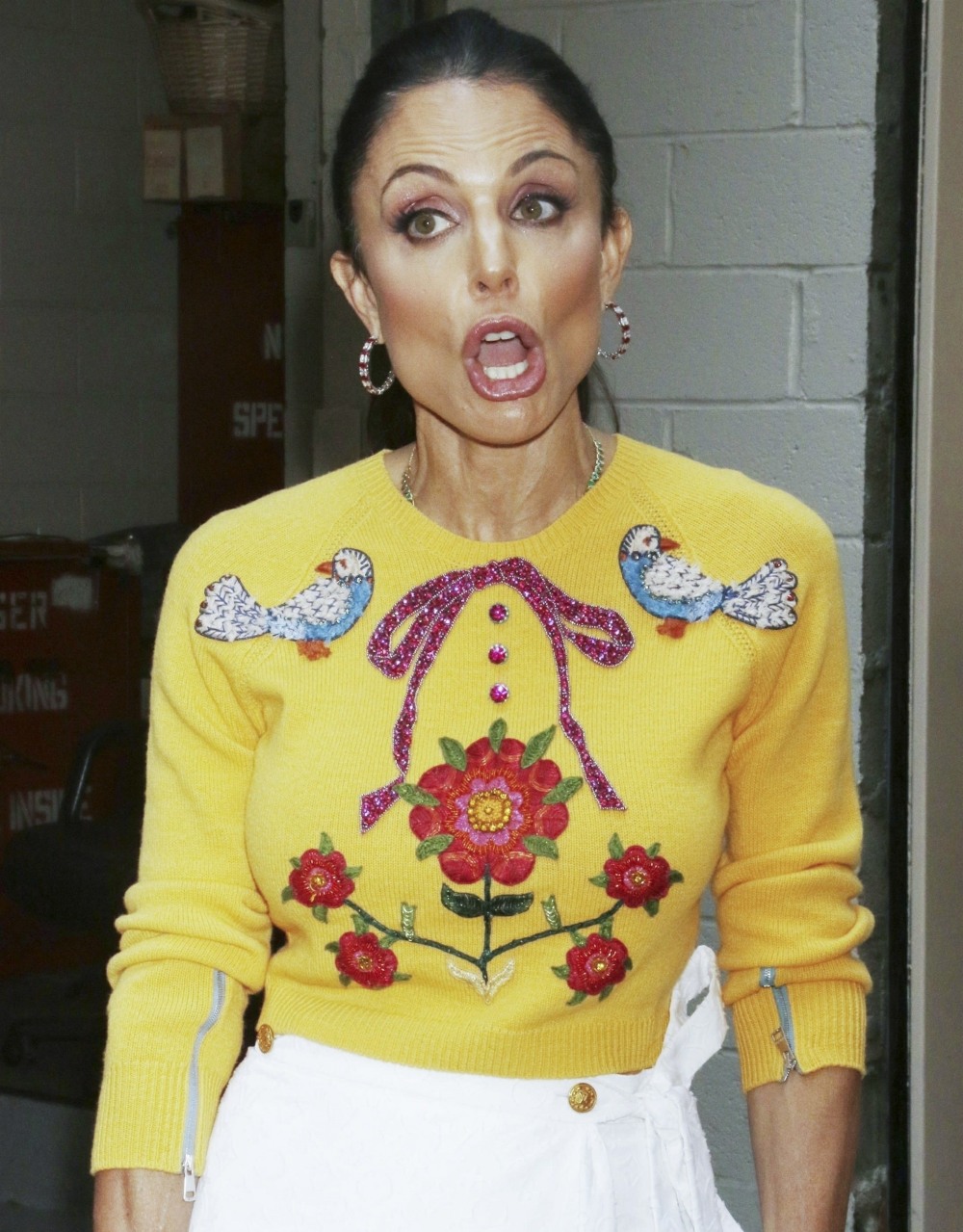 Photos courtesy of Backgrid.

New York, NY – TV Personality Bethenny Frankel shines as she joins Live with Kelly & Mark in New York City for an exciting show. Pictured: Bethenny Frankel BACKGRID USA 20 JULY 2023 BYLINE MUST READ: MediaPunch / BACKGRID USA: +1 310 798 9111 / usasales@backgrid.com UK: +44 208 344 2007 / uksales@backgrid.com *UK Clients – Pictures Containing Children Please Pixelate Face Prior To Publication*
New York, NY – TV Personality Bethenny Frankel shines as she joins Live with Kelly & Mark in New York City for an exciting show. Pictured: Bethenny Frankel BACKGRID USA 20 JULY 2023 BYLINE MUST READ: MediaPunch / BACKGRID USA: +1 310 798 9111 / usasales@backgrid.com UK: +44 208 344 2007 / uksales@backgrid.com *UK Clients – Pictures Containing Children Please Pixelate Face Prior To Publication*