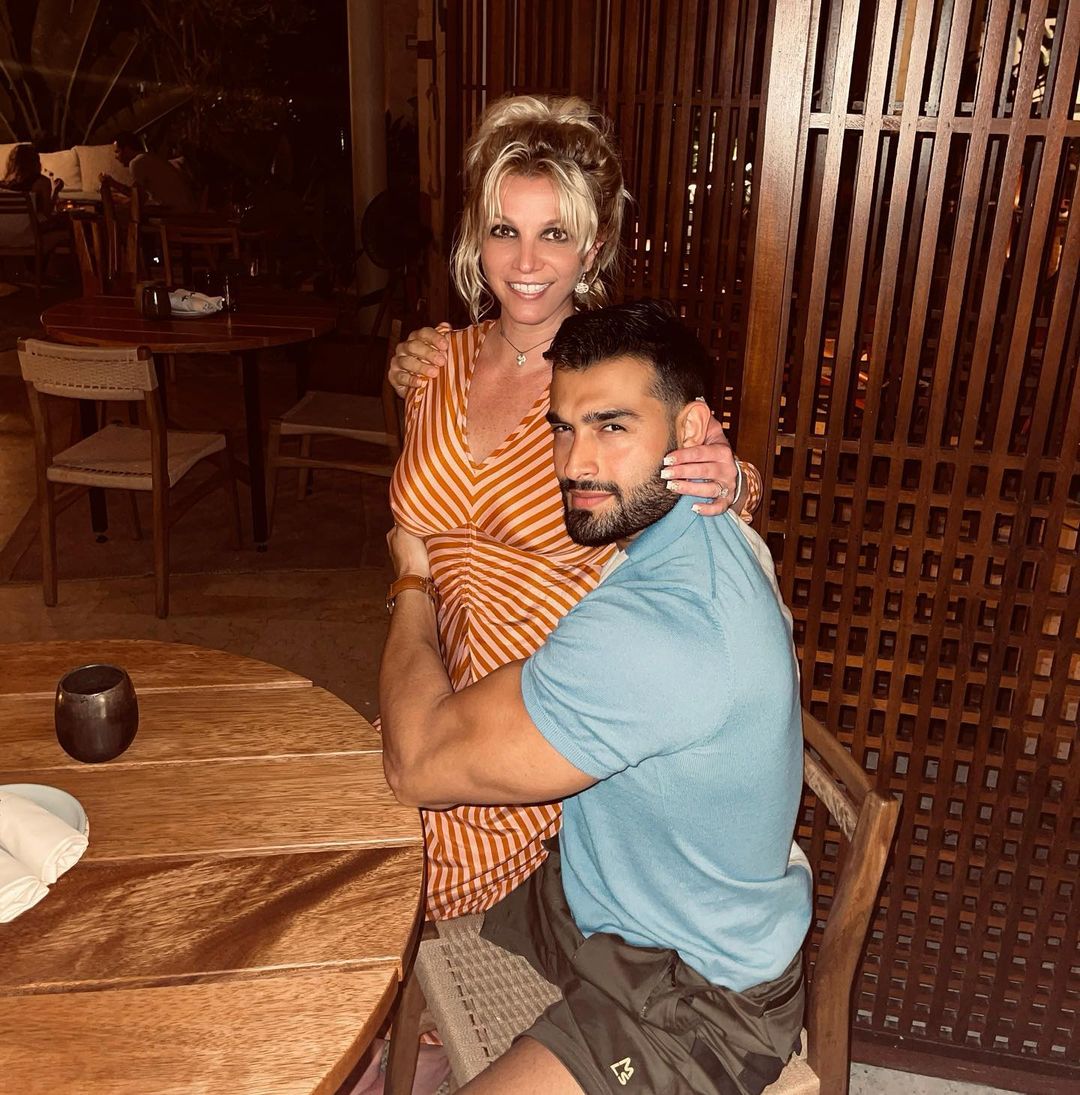 When Britney Spears first started up with Sam Asghari, I kind of assumed he was a loser, just because…um that's her type. I changed my mind about Sam when we learned just how much he tried to help her free herself of the conservatorship. Sam was with her, contacting lawyers and helping her work behind her father's back. When the conservatorship finally ended, Britney was free to marry Sam and they set the date quickly. Their wedding was at Britney's home in June of last year. People genuinely wished them well and hoped for the best. Then Britney began behaving "erratically" and there have been reports for months that Sam is getting the brunt of Britney's meltdowns and he's had enough. In May, he disputed those stories, stories claiming he already had one foot out the door. Now it turns out there was a lot of truth to those stories. Britney and Sam's marriage is over.
Britney Spears and her husband, Sam Asghari have separated after a nuclear argument that involves allegations of cheating … TMZ has learned. Sources with direct knowledge tell TMZ … about a week ago, Sam confronted Britney over rumors she stepped out on him. We do not know if the rumor has any basis in fact, but we're told Sam believed it and the 2 had a huge fight.

Our sources say Sam has moved out of their house and is now living in a place of his own. As one source put it, "It's only a matter of time before Sam files for divorce."

TMZ broke the story, there's been "deep trouble" with the couple's union for months … Sam wasn't sleeping at the house much, and we're told Britney has gotten physical with him in blowout fights that include frequent screaming matches.

As we reported, Britney has a prenup which protects her assets, but one insider tells TMZ, the likely end to the marriage will be a check from Britney to Sam that will settle things, at least financially.

If you've been following Britney's journey post-conservatorship, the writing's been on the wall. At times, Britney's behavior has been erratic, and we're told Sam was over it. Sam has publicly defended Britney from critics, but privately we're told he was frustrated … at wits' end.
Yeah, I actually suspected that TMZ's reporting has been much closer to the truth of Britney's situation for months now, even though Sam usually denied it. In any case, People Magazine has backed up TMZ's exclusive – their "multiple sources" say that Sam and Britney have separated after 14 months. People Mag also backs up the reporting that Britney's inner circle had planned an intervention for her back in February but they canceled it.
I'll say the same thing I've said in previous posts: I'm rooting for Britney and I hope she's okay, I hope she's figuring out a way to take care of herself and I hope she has good and loyal people around her. There were always going to be growing pains for her once she came out of the conservatorship, experiencing a new kind of responsibility and freedom which she didn't have for 15 years. She doesn't have people dictating her treatment or her medication or anything else anymore. It was always going to be one step forward, two steps back. Give her some space, that's my take.
Edited to add… welp, that was fast. Sam has already filed for divorce, citing irreconcilable differences, and he's asking for spousal support. Britney has already hired Laura Wasser as her divorce lawyer. We will have another story on all of the drama!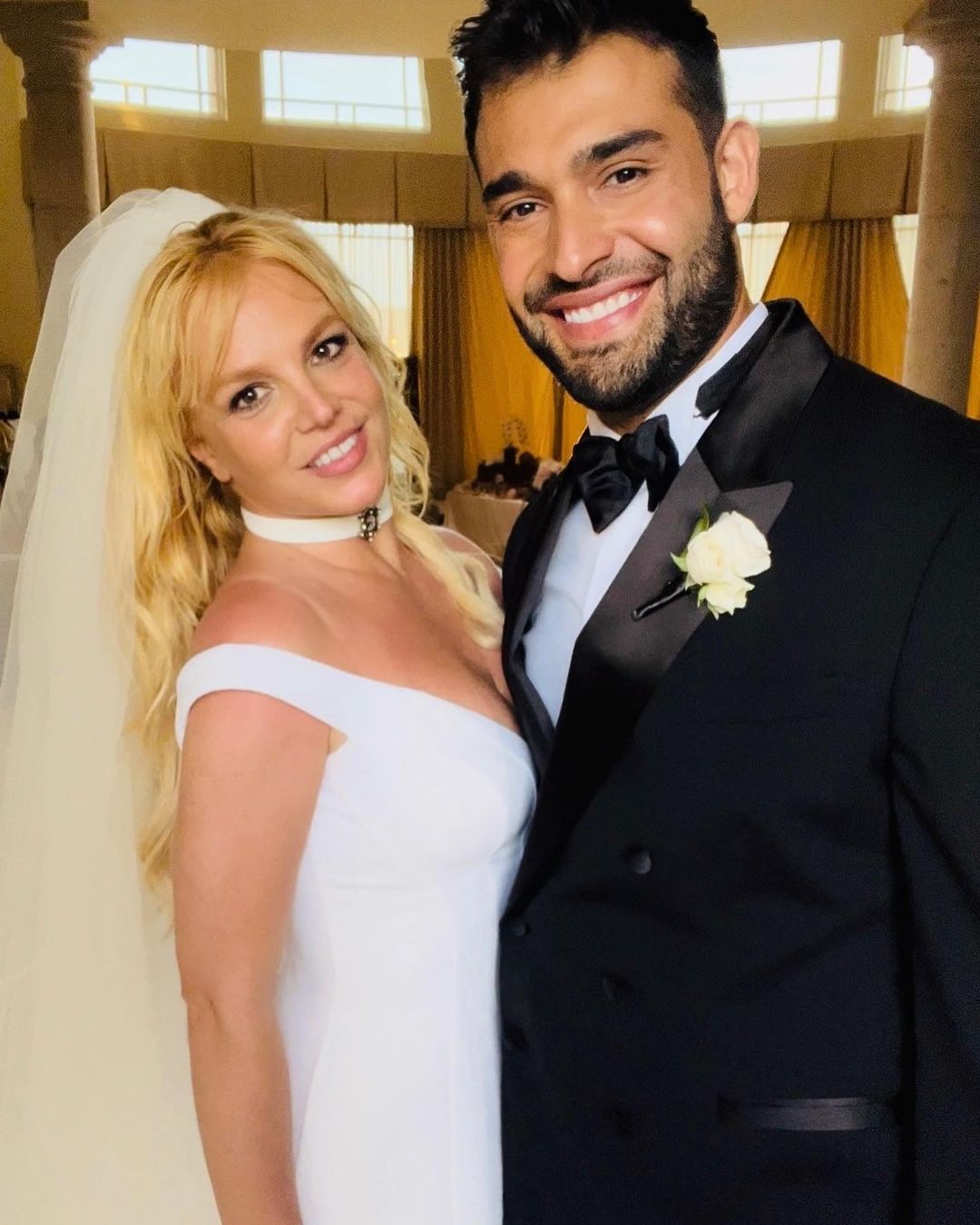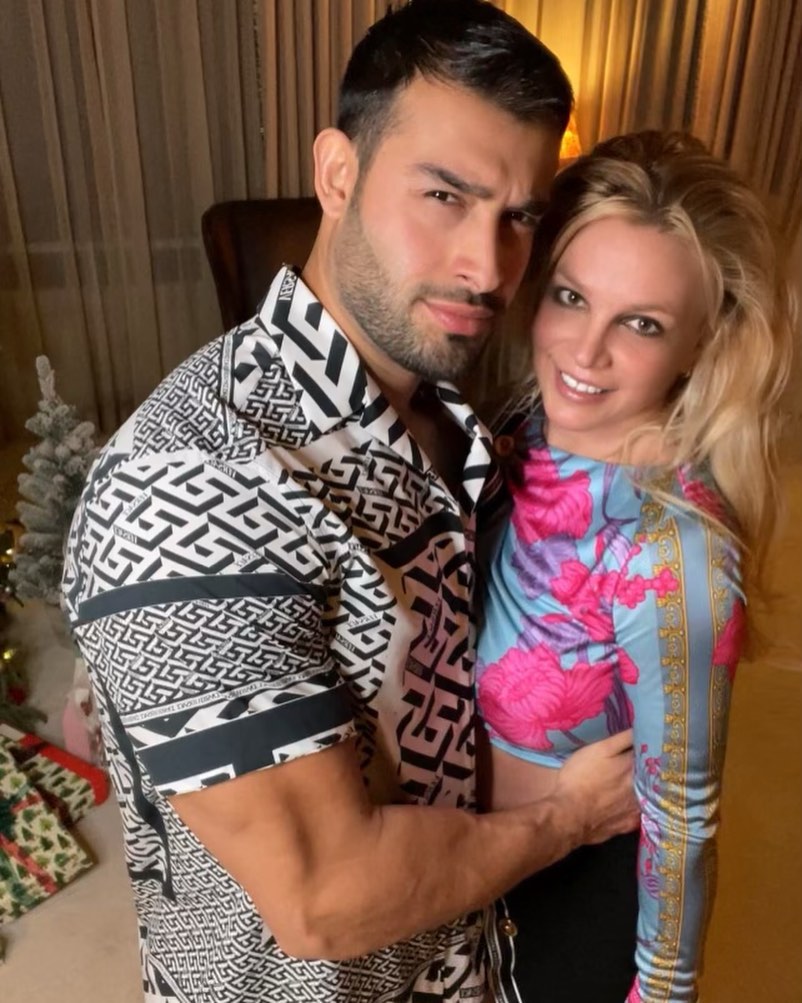 Photos courtesy of Avalon Red, Backgrid, Instagram.