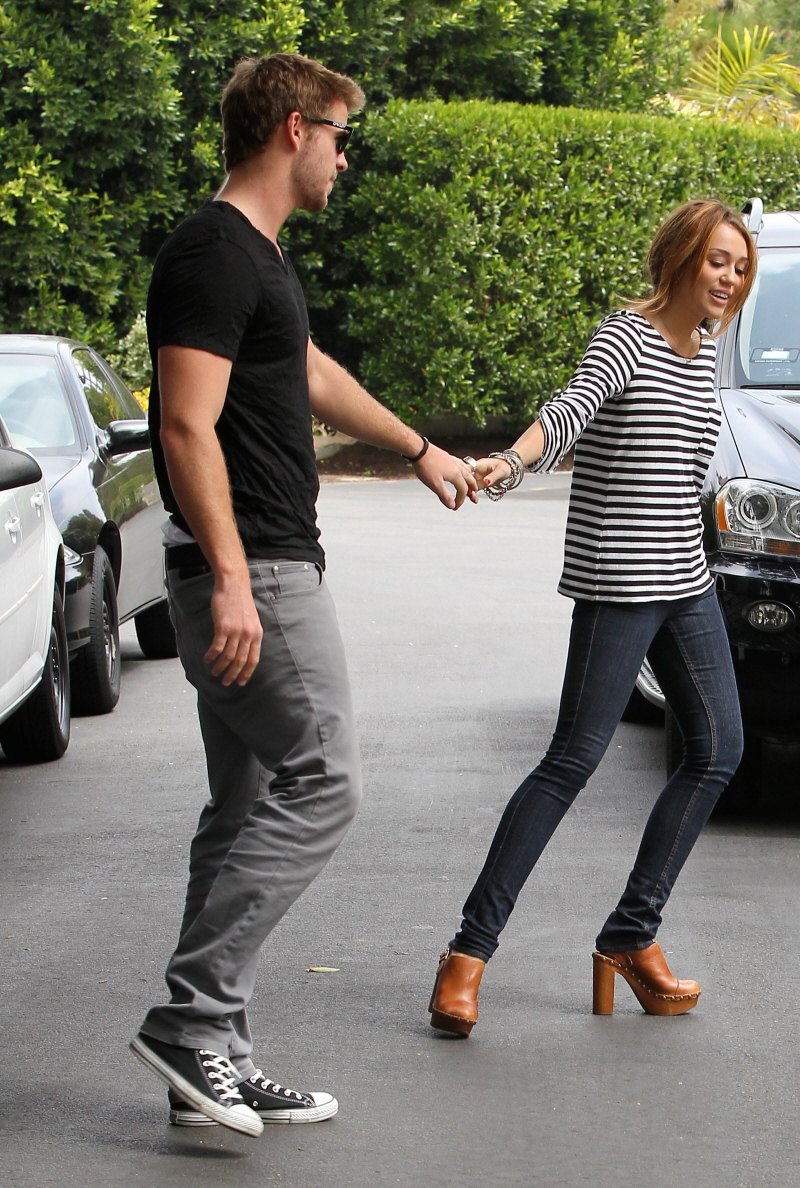 Miley Cyrus' wild, budget, girl-on-girl European adventure is over, and now she's back stateside. And that means it's time to clean up those nasty rumors that she and Liam Hemsworth broke up. Even though Miley posted a detailed denial on her blog, she just had to force Liam out for an awkward staged photo op. Now, do I know for sure that this is staged, or as awkward as it seems? Of course not. But the body language is interesting, right? My opinion: Liam is over this sh-t. And he has good reason to be. Miley has literally no idea how to be in a serious relationship. It took a few days for her interview with Graham Norton to come out, but when it did… my God. This girl is trying to systematically emasculate poor Liam. Here's the video and a limited transcript:
At first she claims that Liam sent her flowers, saying, "I actually got flowers sent to my hotel this morning, and I was really excited. It was the first time he, like, ever sent me flowers on the road." Then Norton asks her if she's getting married, and she makes this weird face and says "UH NO". Norton recommends she get hitched because "it's as good as it's gonna get." Then they joke around about engagement rings, and Miley tells Usher that he should call Liam and "tell him what to buy because his taste is a little odd…" Then she goes off on how Liam is a bad dresses, and how her gay friend is "way cuter and WAY more fun and wants to do everything I want to do." Ugh, then marry the gay dude, Miley. She has no idea how to be in a relationship. She's always the star, it's always about HER.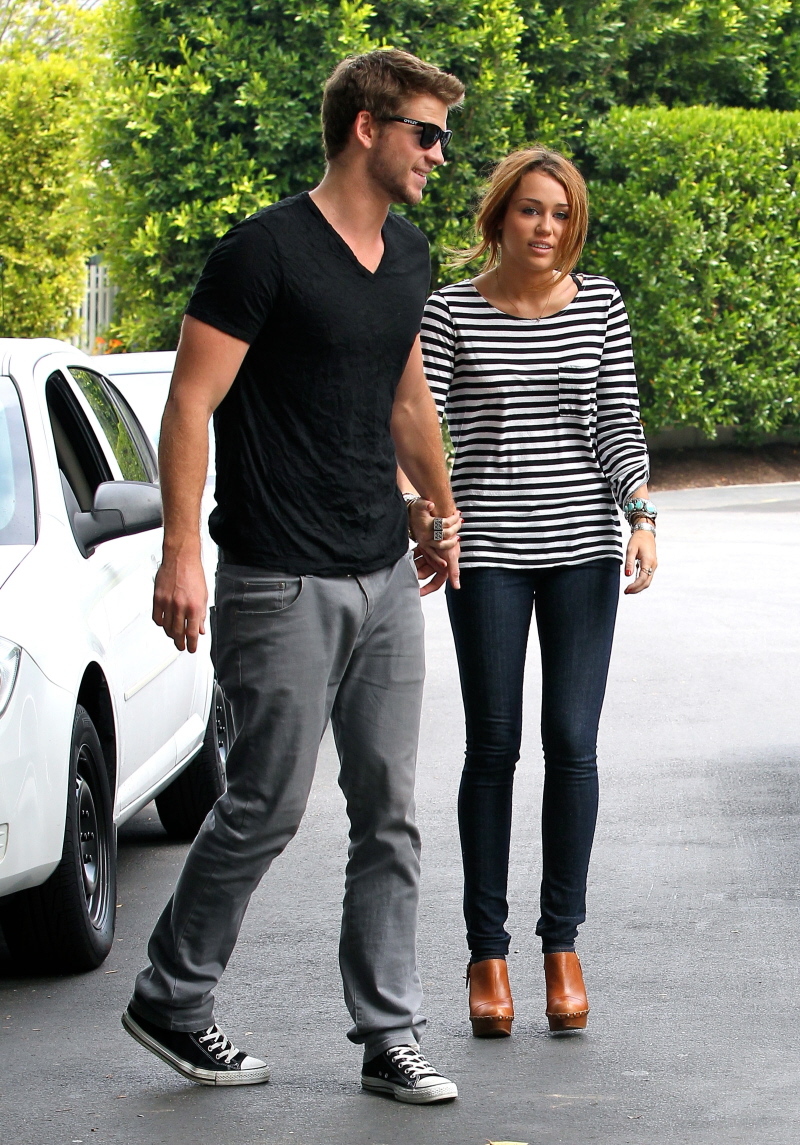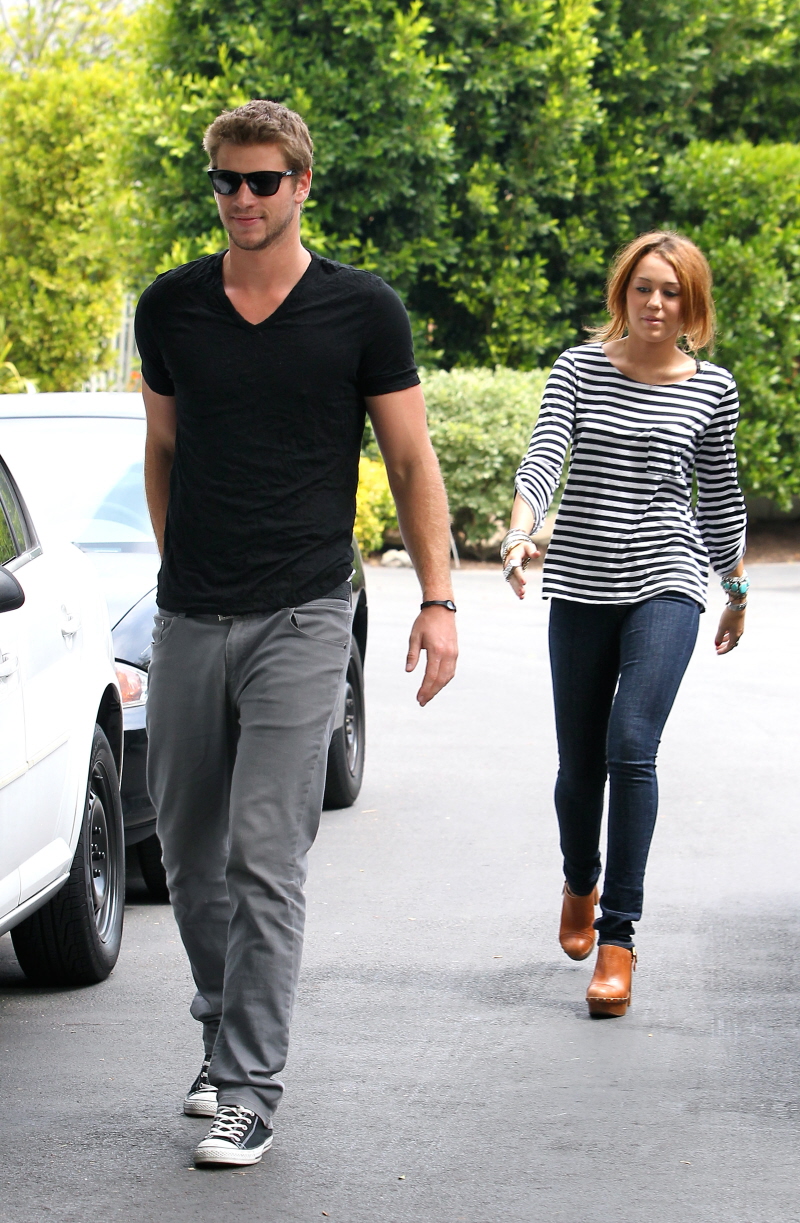 Miley and Liam on June 8, 2010. Credit: RIV/Fame.