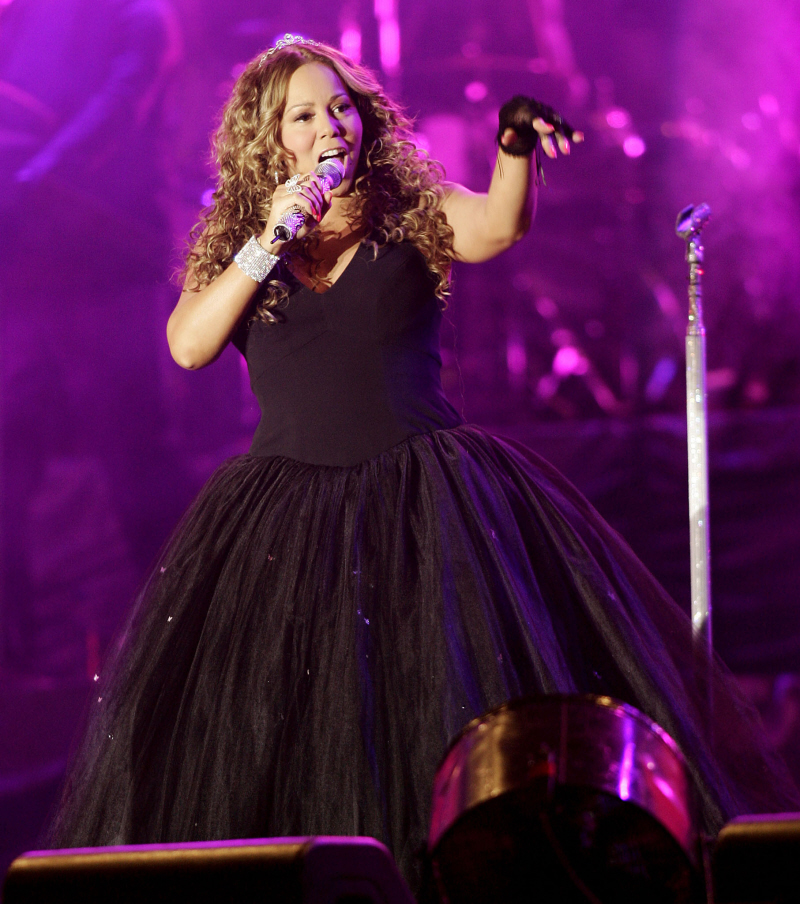 Mariah Carey hasn't been in the spotlight for several months. She hasn't been pap'd, she hasn't been making any public appearances, she hasn't made any public statements. Back in June, Radar "confirmed" that Mariah is pregnant, although neither Mariah or Nick Cannon has said anything about it – but Nick did confirm that his other bitch, his dog, was knocked up. There have been rumors about Mariah undergoing fertility treatments for months – the tabloids have brought it up to explain Mariah's weight gain over the past year.
Now, over the past few days, Mariah put in a few public appearances in Brazil – she got pap'd in Sao Paulo, a few days before she performed at the Barretos International Rodeo and sparked new international speculation of her alleged pregnancy. These are some of the photos from her performance. So… is she pregnant? I think she is, although I will allow for the possibility that Mariah is just going full Aretha Franklin, and is simply doing the "oversized diva" thing. In either case – pregnancy or simple weight gain – I know it's none of my business. I just find it surprising that Mariah wouldn't confirm her pregnancy, if she is pregnant. If she is – and I really do think she is – congratulations to her, and I'm sure she and Nick are very, very happy.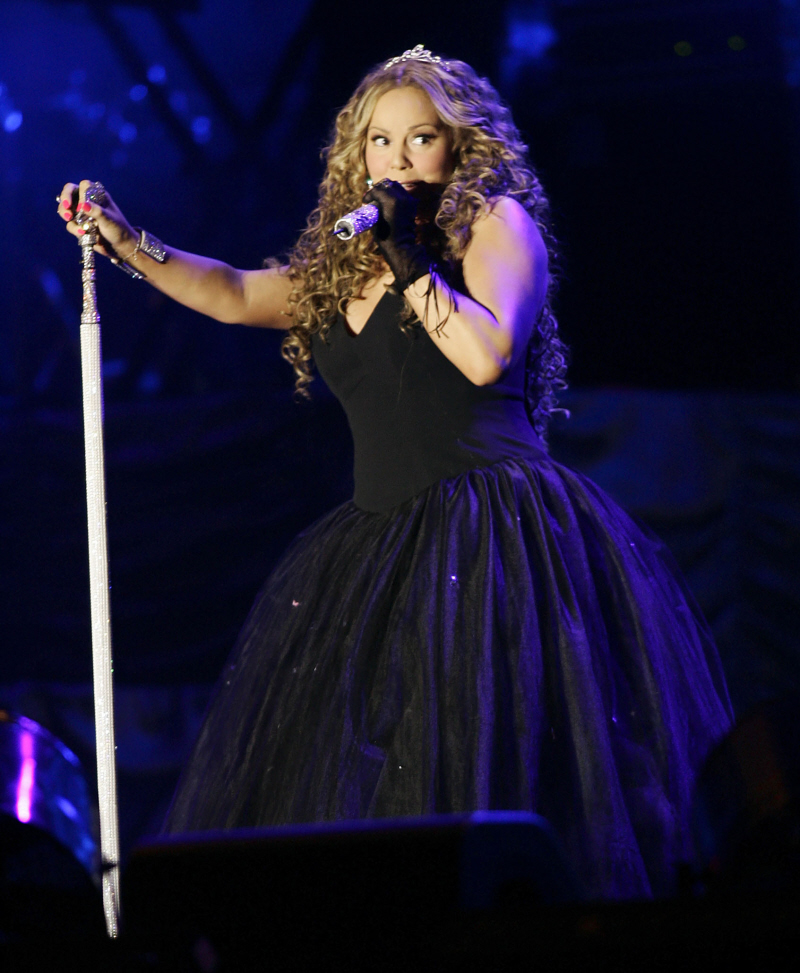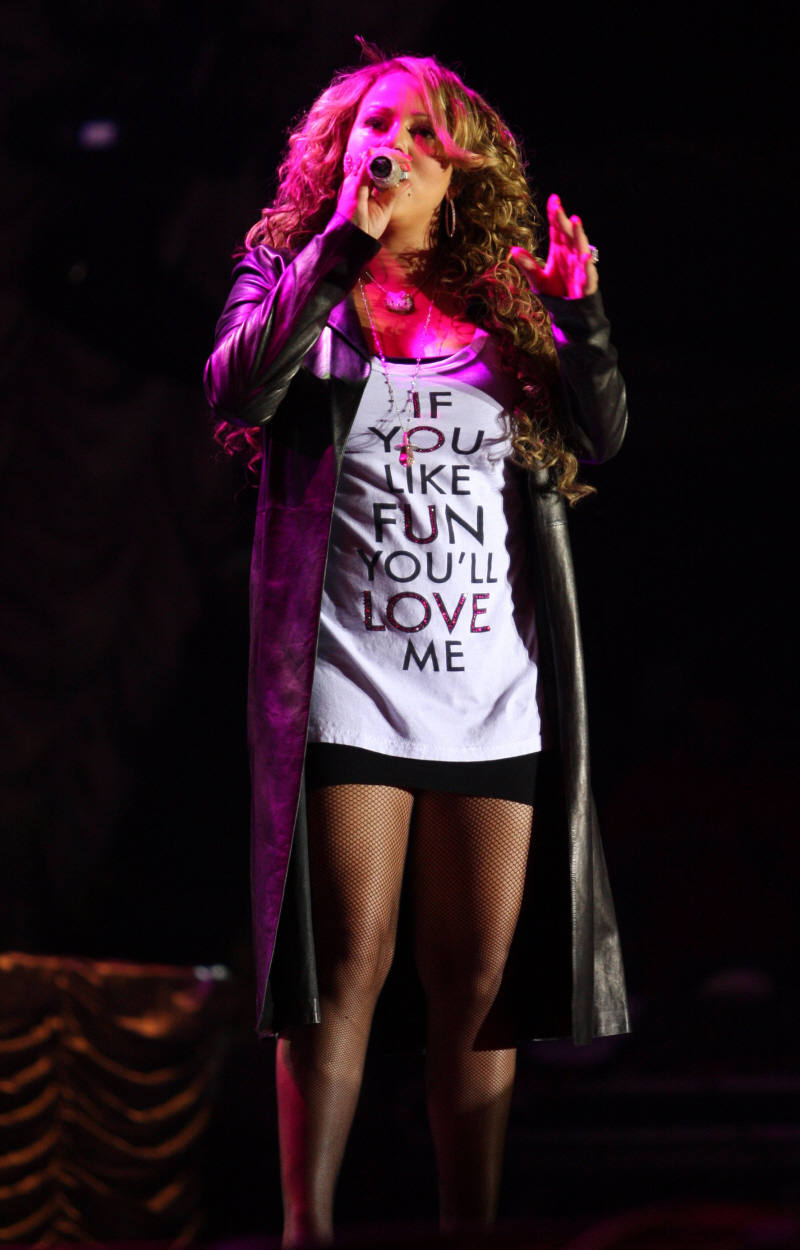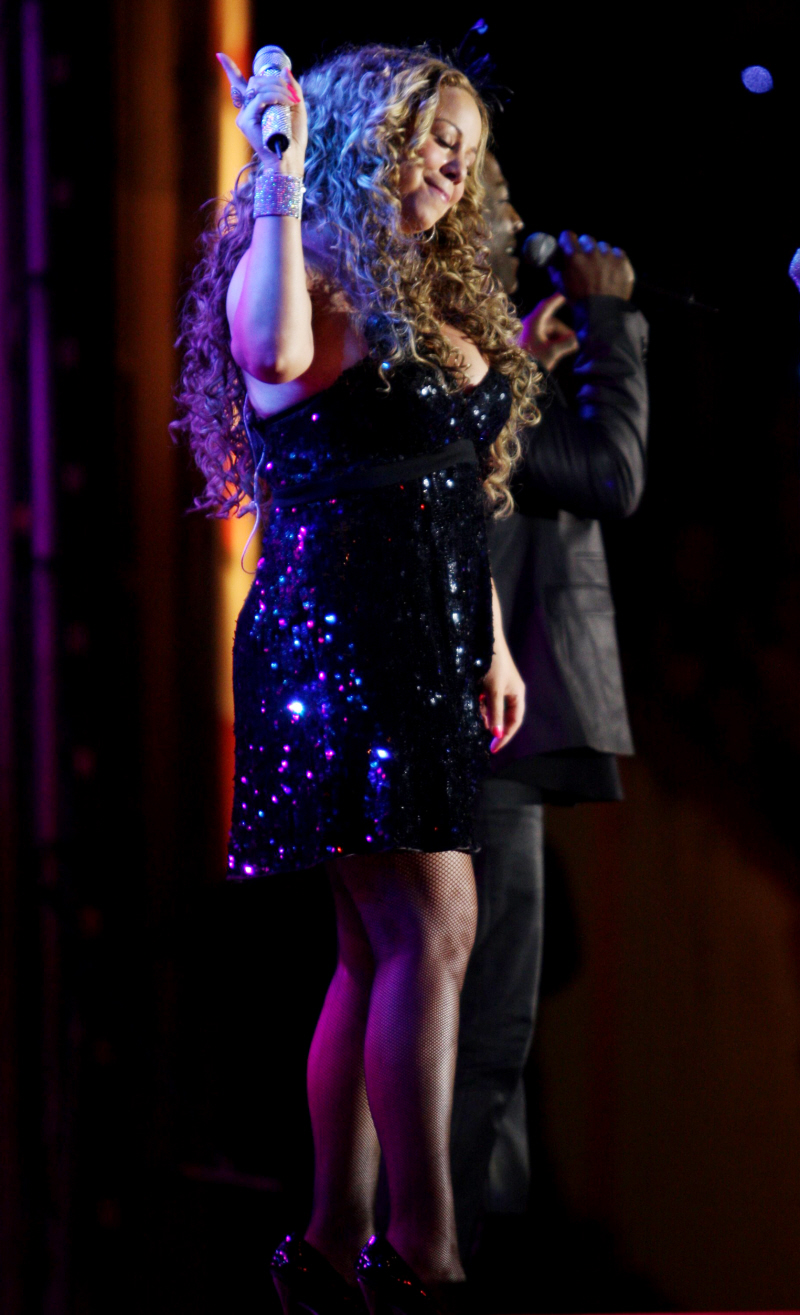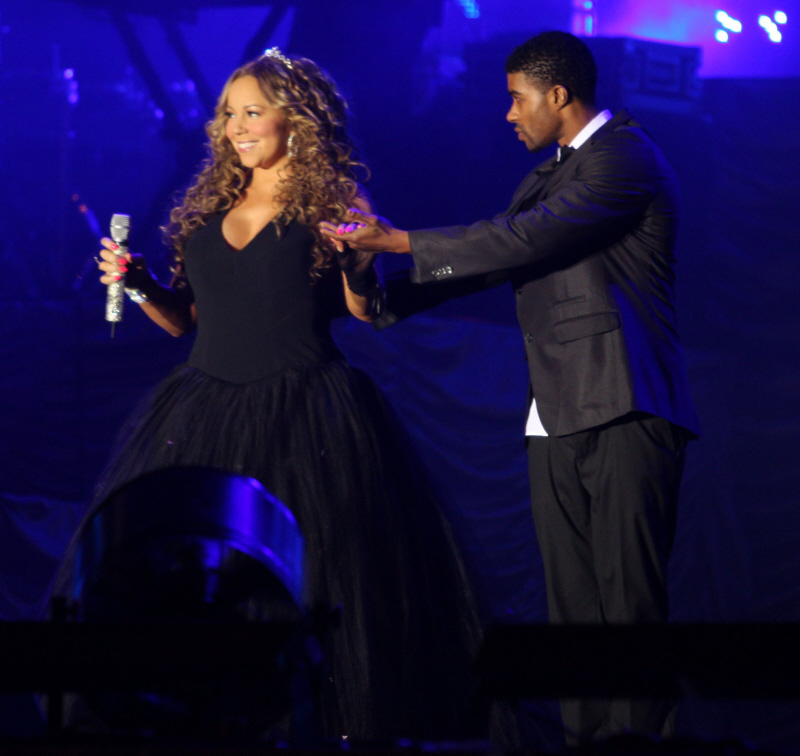 Mariah in Brazil on August 19, 21 & 22, 2010. Credit: WENN.