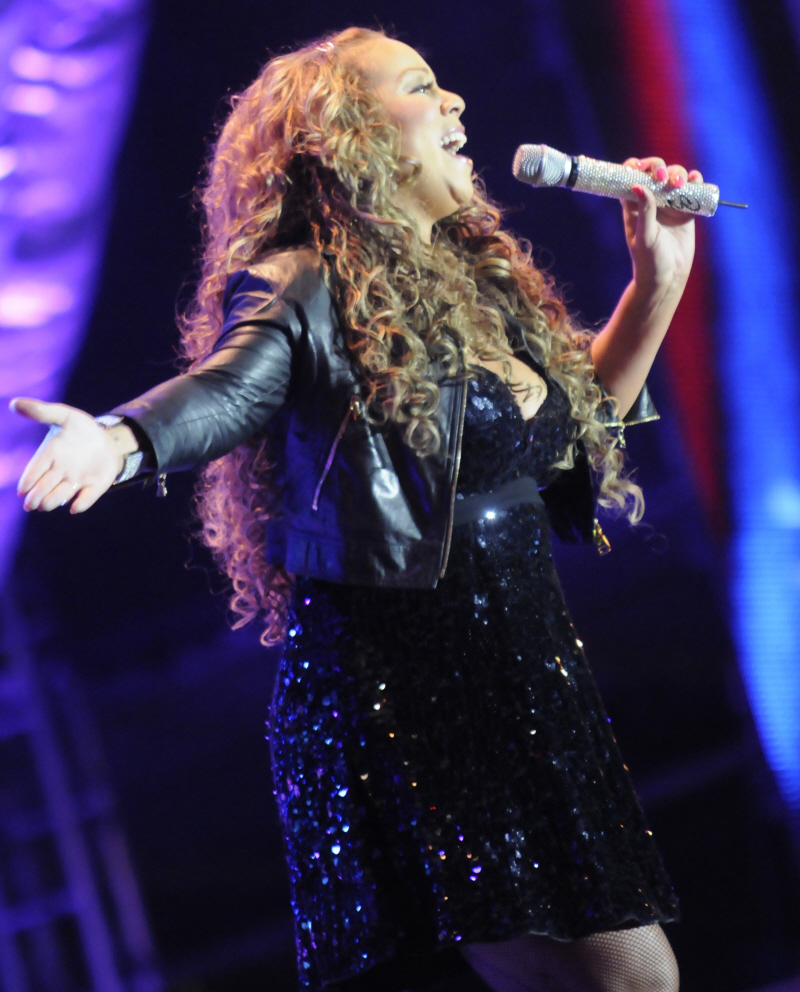 Ever since photos of Mariah Carey's expanding figure came out over the weekend, people have been asking the question, "So, is she knocked up?" Mariah-pregnancy rumors have swirled for months, and Radar even "confirmed" her alleged pregnancy back in the beginning of June. Mariah and Nick still aren't confirming anything – so Radar just stepped up to "confirm" it again, this time giving a hard number: she's allegedly four months pregnant. Sure. I'll buy that.
Mariah Carey is four months pregnant, RadarOnline.com has learned exclusively. The Hero singer and husband Nick Cannon are overjoyed but have decided not to talk about the pregnancy publicly.

Privately, however, it's a different story, according to one source who tells RadarOnline.com that Nick is sharing the great news with close friends only. On Monday, Nick again dodged the pregnancy question.

"I've said it before and I'll say it time and time again — when my wife feels like talking about whatever she wants to talk about, you will hear it directly from her," he said on his radio show on New York's 92.3 FM.

Despite his public hesitation to confirm the news, RadarOnline.com's insider says, "Nick has been telling friends how excited he is to be a dad."

"Mariah has tried so hard to get pregnant," a source told RadarOnline.com, adding that the singer has no plans to announce her pregnancy in the near future. The source adds that Mariah has passed the four month mark in her pregnancy.

Mariah performed in Brazil last weekend, and her appearance had many speculating that she is pregnant. After her show she Tweeted: "Seriously, I really do love it here, beautiful people inside and out! Tonite was tuff 4 me 4 personal reasons,but U got me thru!L4L."

"She definitely wanted to get pregnant," the source added. "She's very excited. She wants to wait as close to full term as possible before going public with the news to her fans."
[From Radar]
I've said it before – I think Mariah is actually knocked up, and I think she probably had to go through months of fertility treatments. I think that's why she gained weight, and I think that's why she and Nick are playing coy with the confirmation – I think they just want to wait a big longer to confirm it. I also think Mariah isn't going to have one of those Gisele pregnancies, where she only gains 30 pounds. I think Mariah is going all-out and Nick is probably encouraging it. Bless them.
By the way, there is also this video from Mariah's Brazilian performance. Some are saying that the baby bump can be seen more clearly in motion: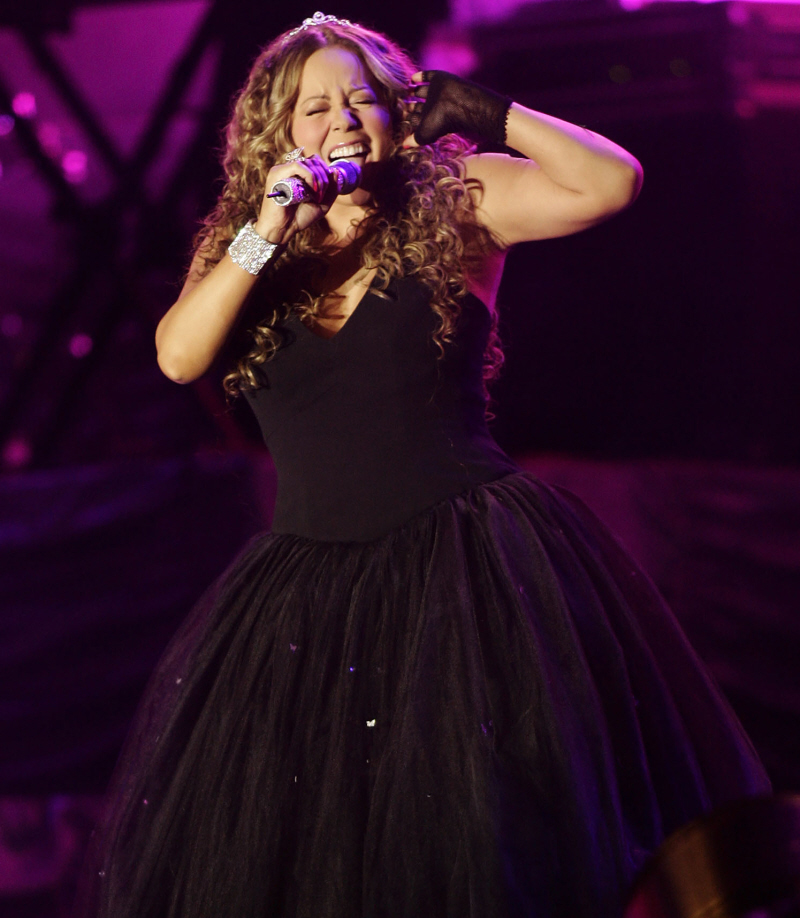 Mariah in Brazil on August 22, 2010. Credit: WENN.