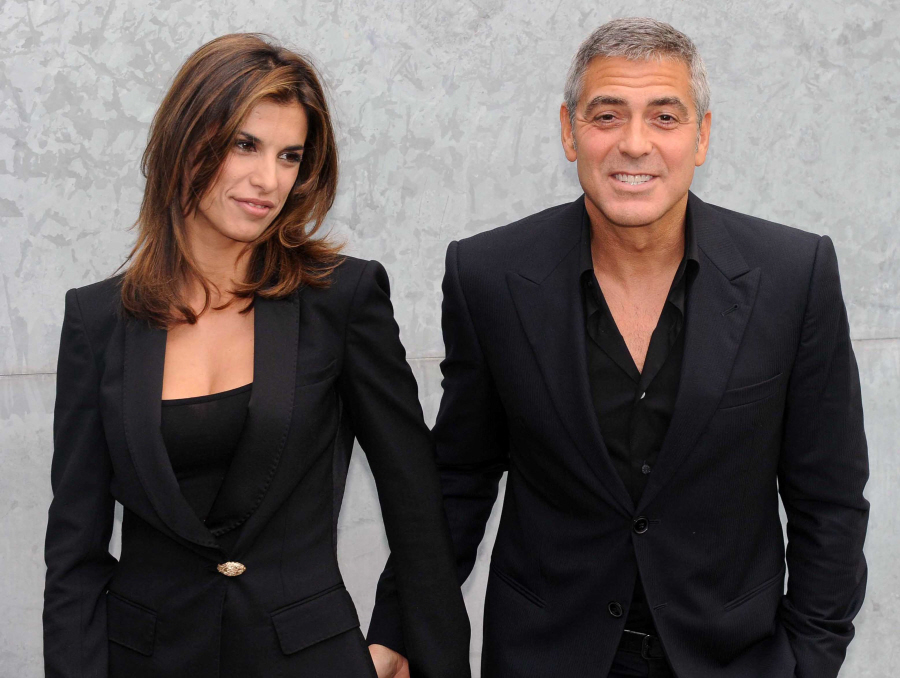 A couple of weeks ago, George Clooney accompanied Elisabetta Canalis to her parents' home in Sardinia. George and Eli spent several days there, looking relaxed and breezy with family, friends and randoms (Clooney adores randoms). In addition to this outing, Clooney also accompanied Eli to Milan, where they were laying it on thick for cameras and for American media (Clooney's rep dropped a gem into People about how happy Clooney and Eli were). They went to fashion shows (Cavalli and Armani – with Eli wearing Cavalli to the Armani show, scandal!), they happily posed for pics, and generally speaking, they looked very conent.
So this has lead to speculation. Previously, the speculation has been focused on "Has he dumped her yet? How about now?" But now the speculation is of the wedding variety. Both People Magazine and In Touch Weekly are running stories about whether Clooney and Canalis will make it down the aisle. Of course, People's story (summary here, at The Frisky) is kind – People announces that George and Eli are "officially getting steamy" and there's some happy recapping of their Italian adventures. In Touch takes a harder (more interesting) look:
In Touch – George Clooney's being "pressured to wed." He went to Sardinia to visit Elisabetta Canalis's family, and her father took him outside "for a drink and a chat."

Signor Canalis asked The Cloons about his intentions toward his daughter.

"George did his best to dance around the question," says a source. Signor Canalis told George that if he's not interested in making Elisabetta his wife, he should walk away and let her find a man who's interested in marriage.

George is a serial monogamist, and a source says: "He never flat-out tells the women he dates that he's not going to propose. He gives each of them hope that she could be the one changes him."

But Elisabetta is "pretty confident" that she and George will get married someday, so she is "sticking around."
[From In Touch via Jezebel]
Oh, Elisabetta. I can't decide if you are a dumb bitch or a clever hooker. On one side, I think Eli is relatively clever – she's getting a lot of face-time with Clooney, she's gotten a modeling contract and some acting gigs out of the relationship, and she's lasted a lot longer than I was expecting. But – Clooney does like dumb, unchallenging women for the most part. And I think Eli follows that pattern. We'll have to wait to see if Eli is the kind of woman who won't rock the boat and press for a ring, or whether she'll pull a Sarah Larson (get dumped and whine about it).
Speaking of Sarah Larson – in Wednesday's Page Six, they reported that she's moved to New York with her boyfriend and she's back to waitressing and working two jobs. Oh, Sarah. You were the original Canalis!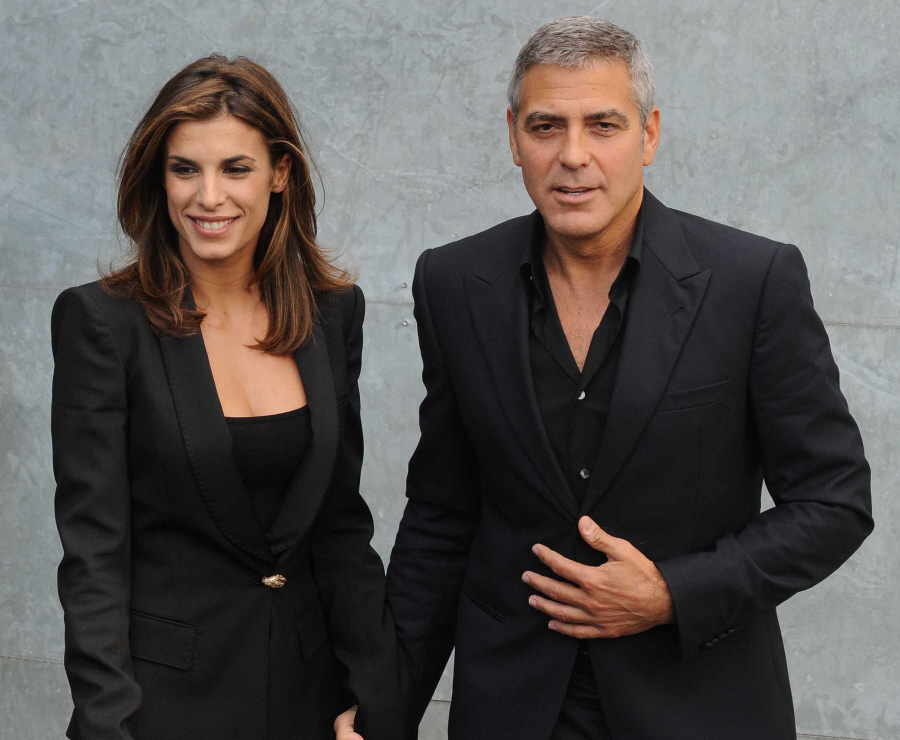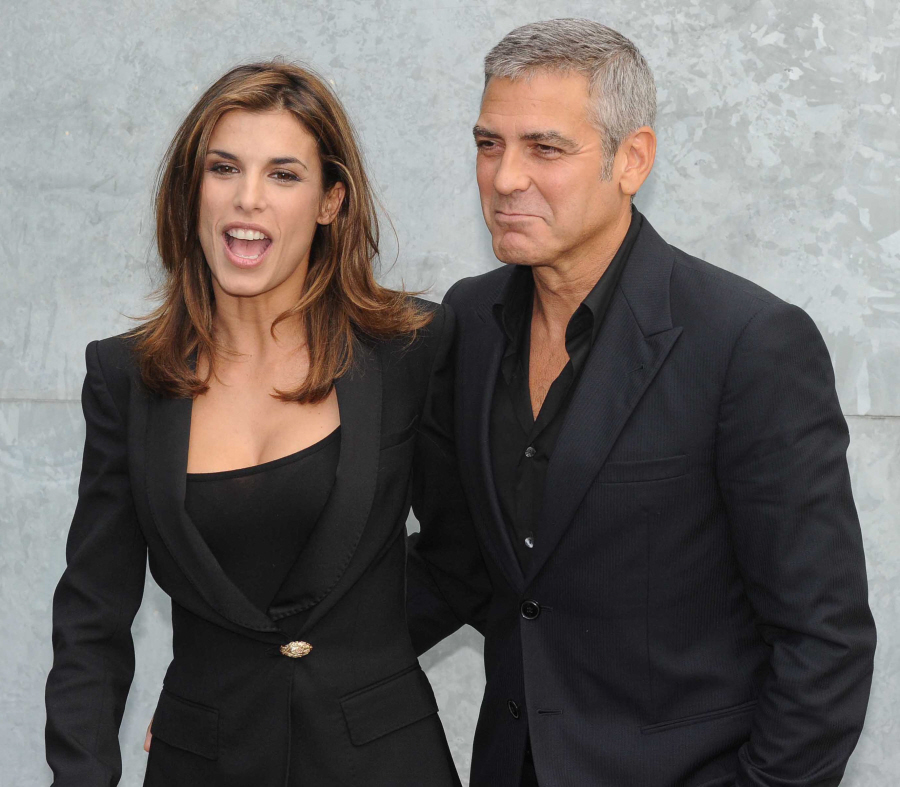 Eli & Clooney on Sept. 27, 2010. Credit: Fame & WENN.